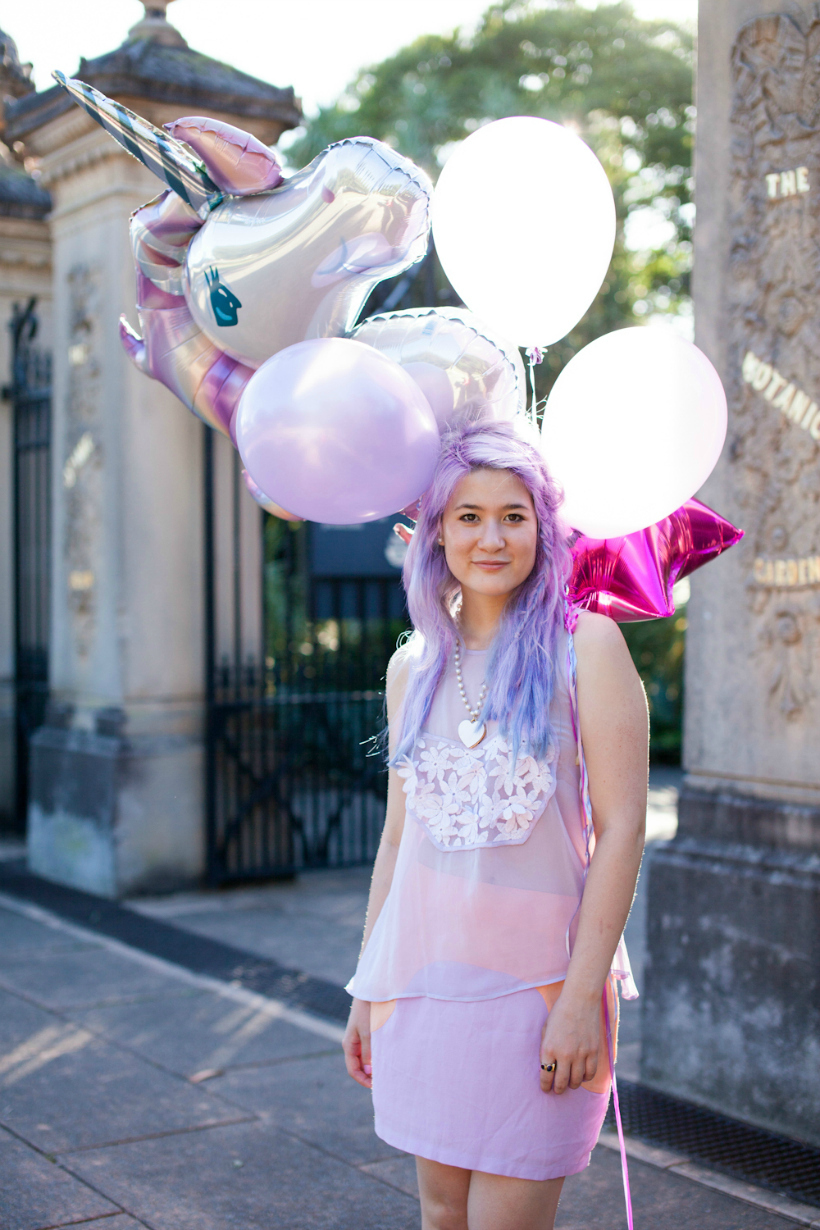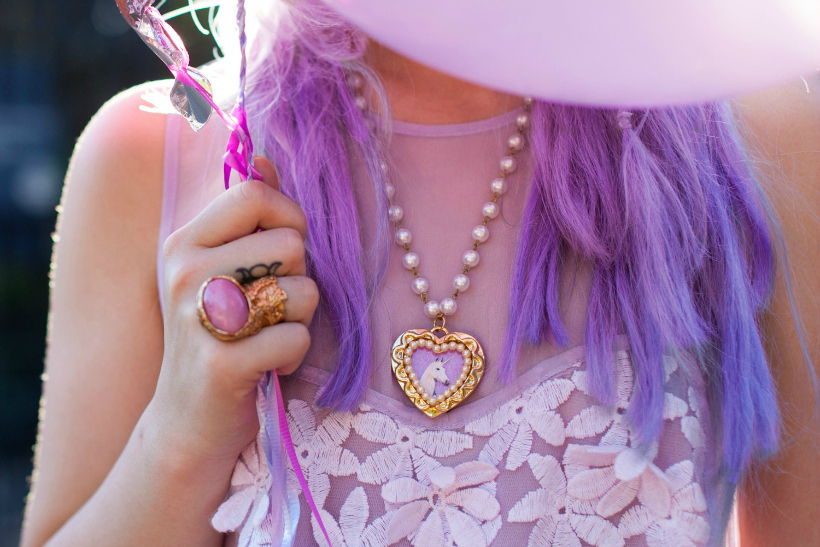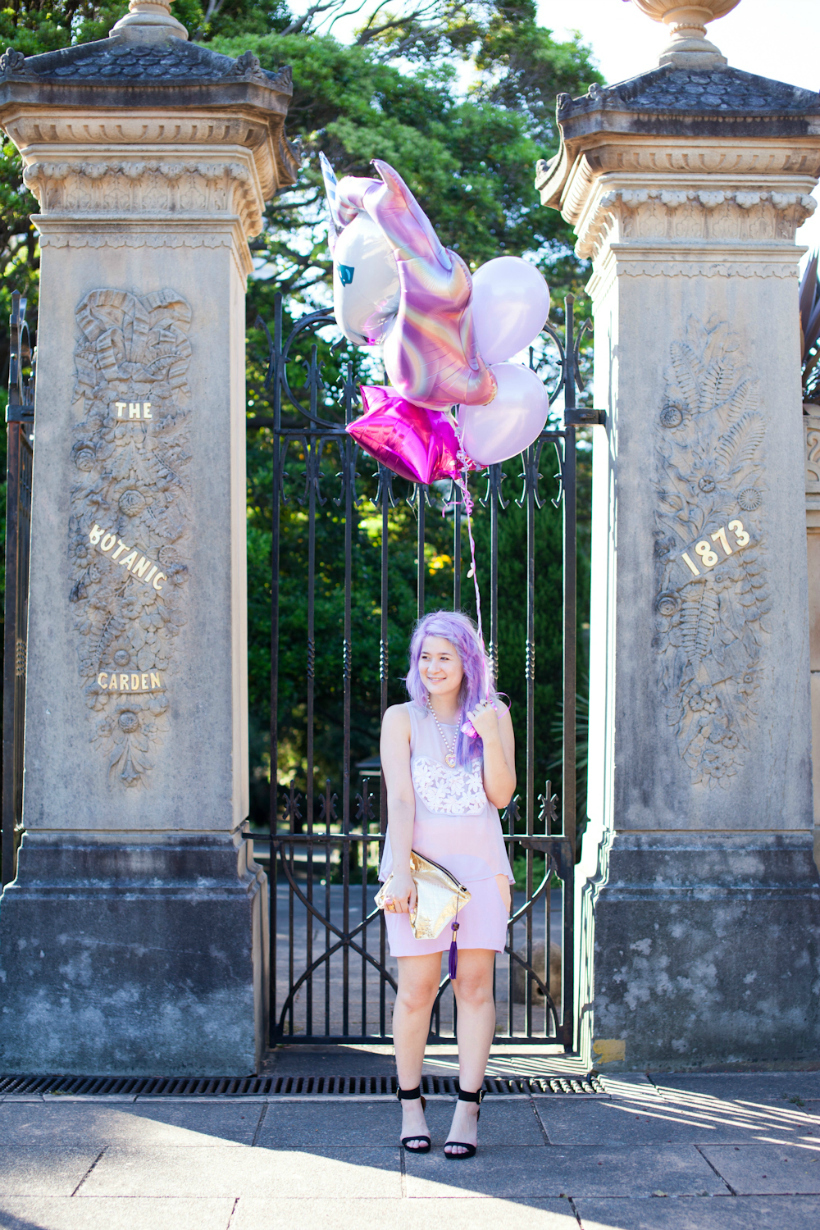 Wearing: Shakuhachi top, Finders Keepers skirt, Jeffrey Campbell heels, 2 Lyn and Tony clutch, Yves Saint Laurent ring, Me Oh My necklace
These beautiful balloons thankfully arrived just in time for my birthday editorial, though little did I know that the pièce de résistance that is, the unicorn balloon would be so BIG! Definitely one of my favourite shoots of 2013 I hope you enjoy these photos as much as I had shooting them!  I can't wait to show you the rest in the next few days.
 I received this super sweet Shakuhachi sheer top a few weeks ago around Christmas from Little Hero PR and have been waiting for the right moment to wear and shoot it – it pairs perfectly with my Finders Keepers skirt while the 2 Lyn and Tony clutch just adds the finishing touches to such a pastel outfit.  My birthday actually was spent splendidly with family and friends with gifts fit for a unicorn and finished off with a wonder night with friends at a new pizza parlour with a really rock n roll vibe complete with vinyl seats.   Thank you to everyone who wished me well and sent birthday messages!
Photos by Xiaohan Shen