2016. I can't believe as I'm typing this post out that it's almost the end of February! I can already feel this year will go by fast and it's pushing me to work harder than ever to kick my goals. So you might have noticed I've been a bit quiet lately whether on social media or Emi Unicorn – but I promise it's all for a great project: not so codename UNICORNMANOR. 2016 is the year to get this goal off the ground and I'm so excited to be able to share with you the launch of Unicorn Manor next week. To break it down it's a enchanted occult store for witchbabes. Think hand curated gemstones and crystals, vegan soy candles with a twist (you can have a sneak peek here) and one off vintage selections especially for the store. There will be a more in depth post next week so don't worry if you forget!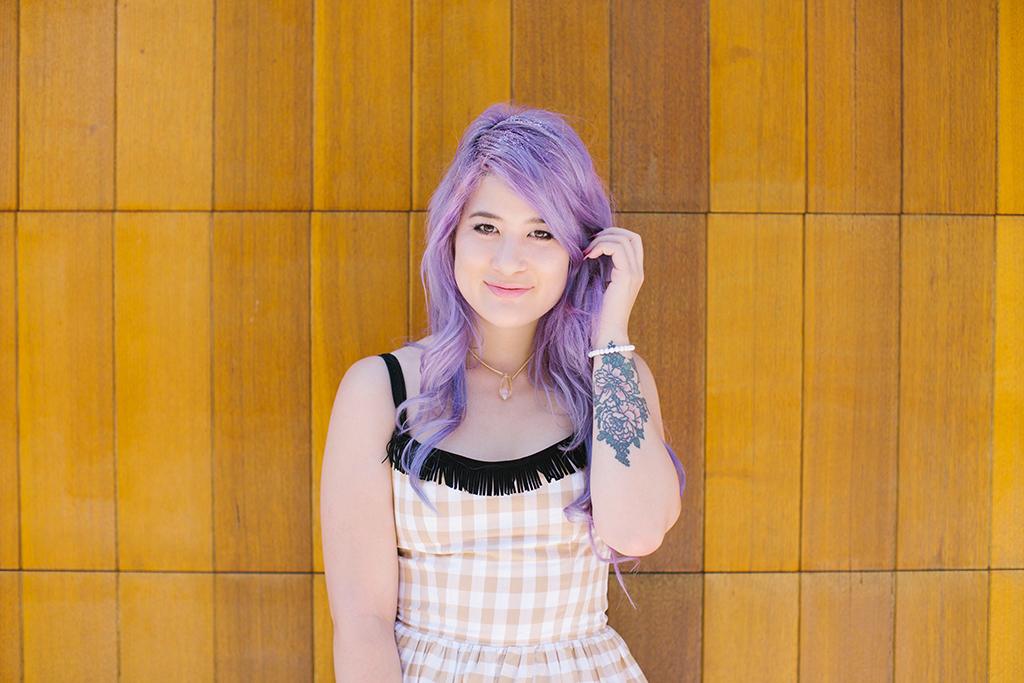 Oh and I realllly wanted to share with you one of my favourite dresses that I was given for Christmas and some pretty heels I got myself – because let's be serious, you can wait for someone else to treat you, or you can treatyoself and I feel like the latter is always more satisfying (my bank account says otherwise!). Meet the Wheels & Dollbaby Brigitte gingham dress named after style icon Brigitte Bardot let's you channel Miss Bardot's classic look with ease. It has a cute thin layer of tulle that adds that full skirt look and the delicate western suede fringe detailing near the bust line finishes off the dress – (it also comes with a sleek velvet belt but I love wearing it without for a more casual day look). My newly purchased Dolce & Gabbana Mary Jane jewel encrusted heels go perfectly with this cute summer dress.
3 things I learnt when shooting this look:
1. Glitter hair looks amazing, but you will get glitter EVERYWHERE.
2. Again, glitter hair looks amazing but it is horrible to get out of your hair! You've been warned!
3. I finally learnt how to curl mermaid waves using my GHD straightener!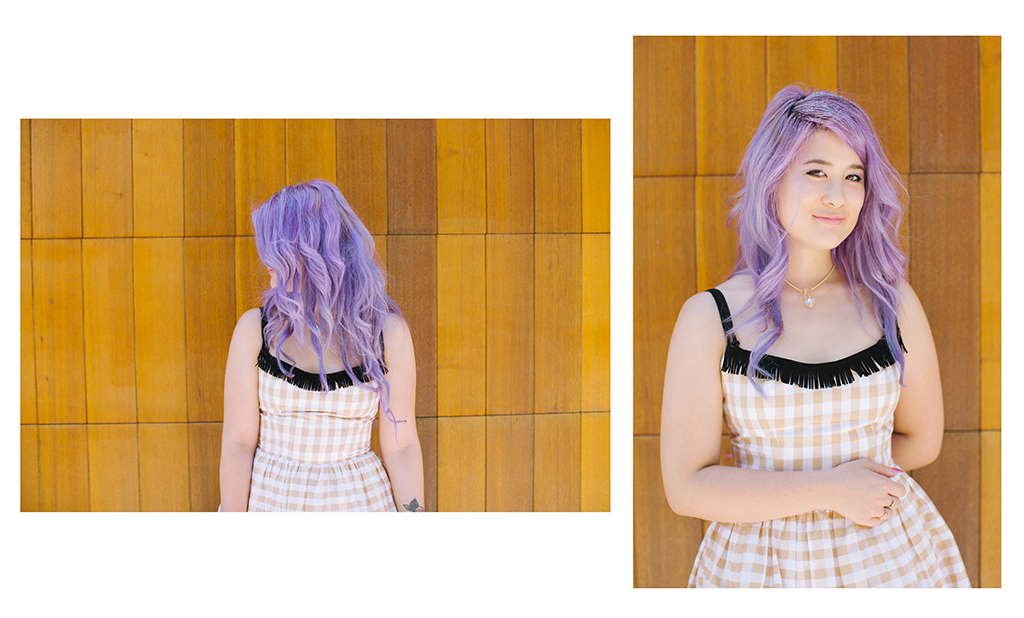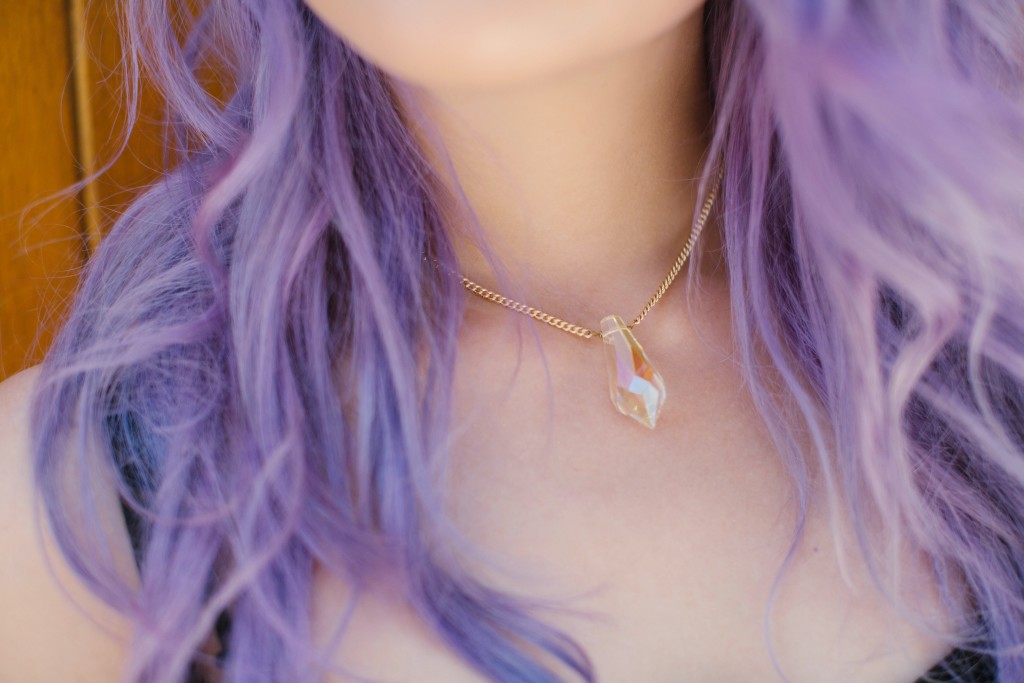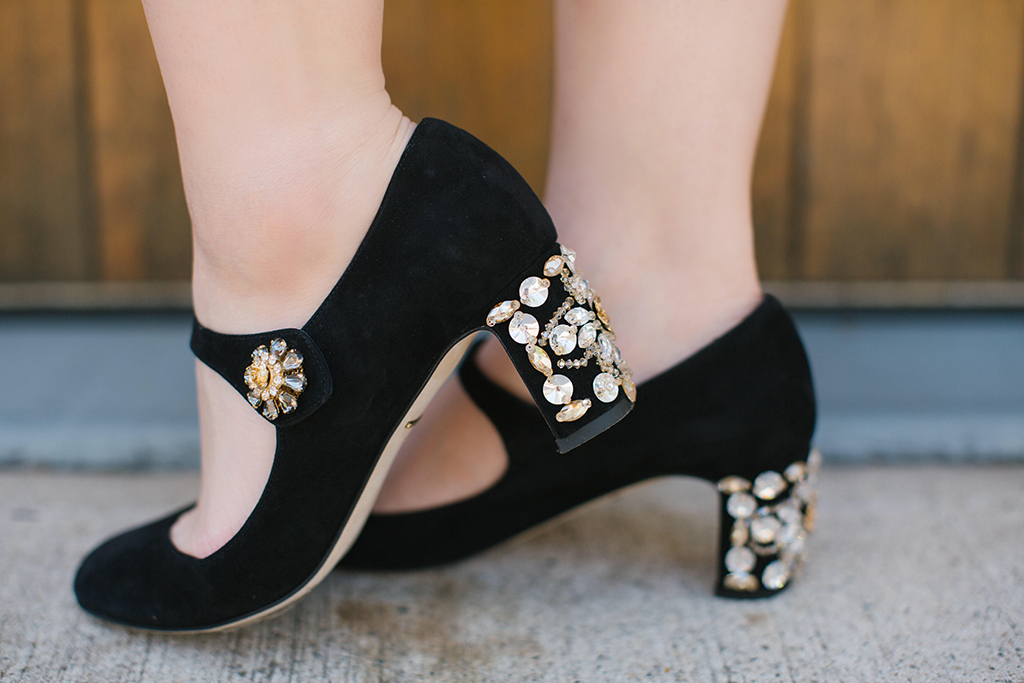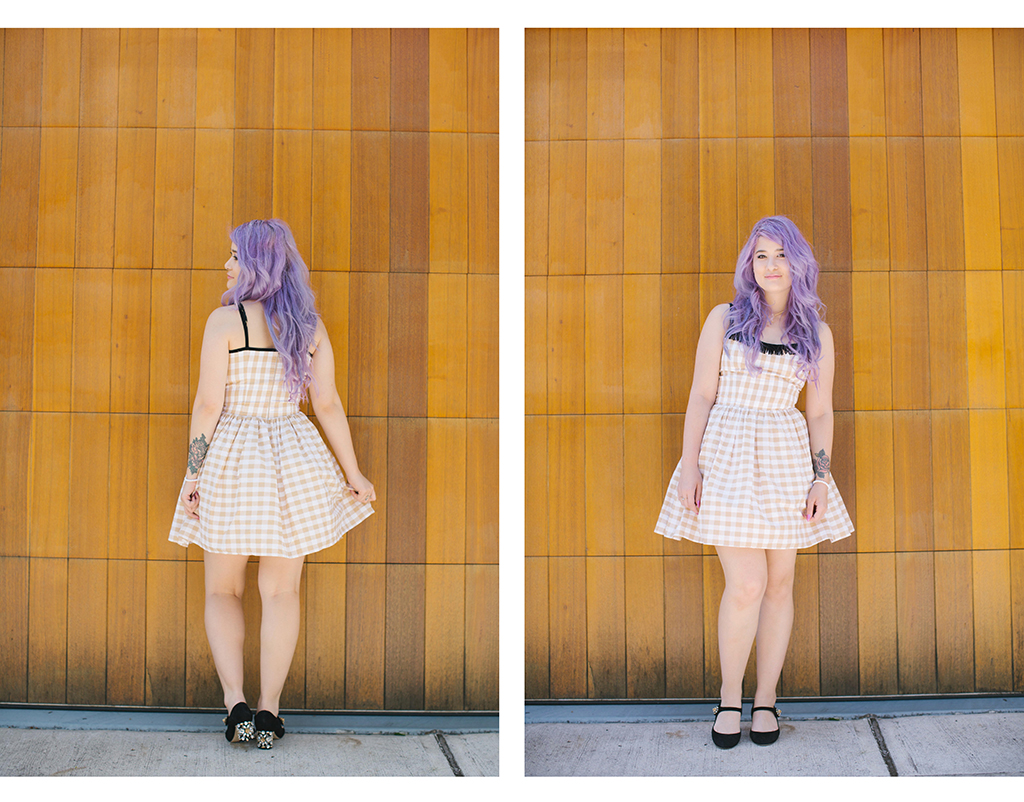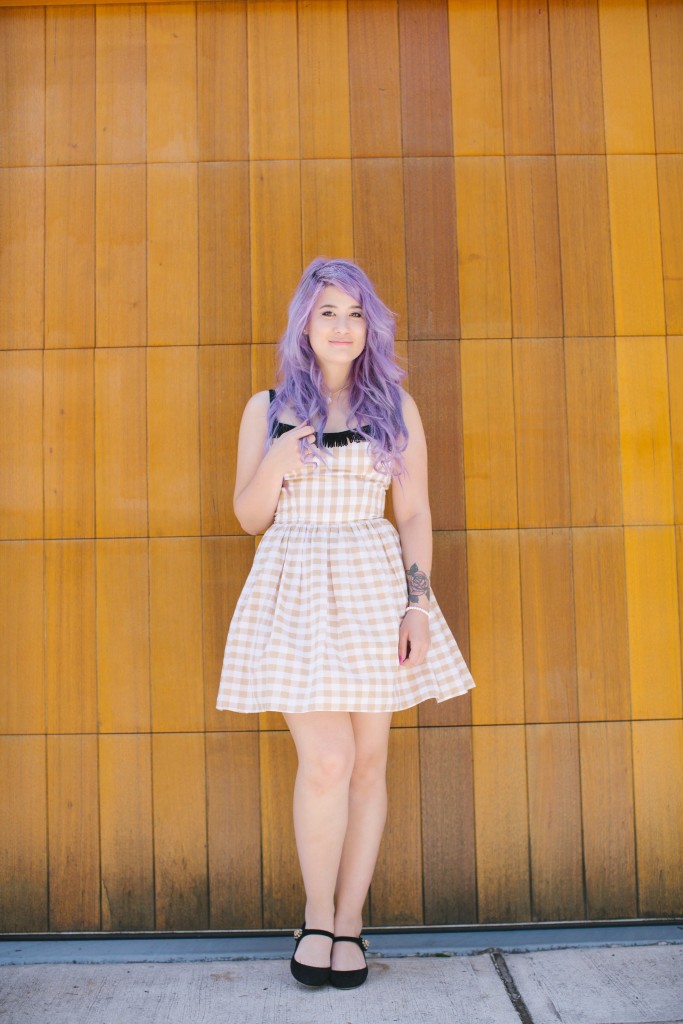 Wearing Wheels & Dollbaby Brigitte dress, Dolce & Gabbana Mary Janes and Vida Kush Swarovski necklace.