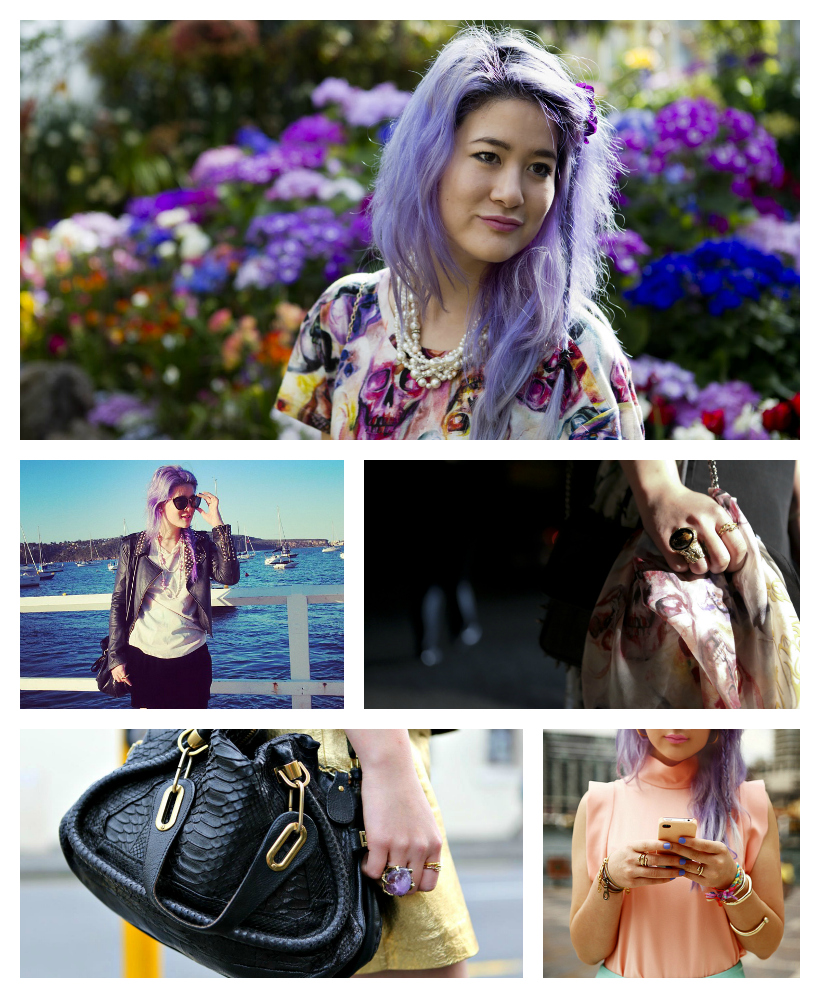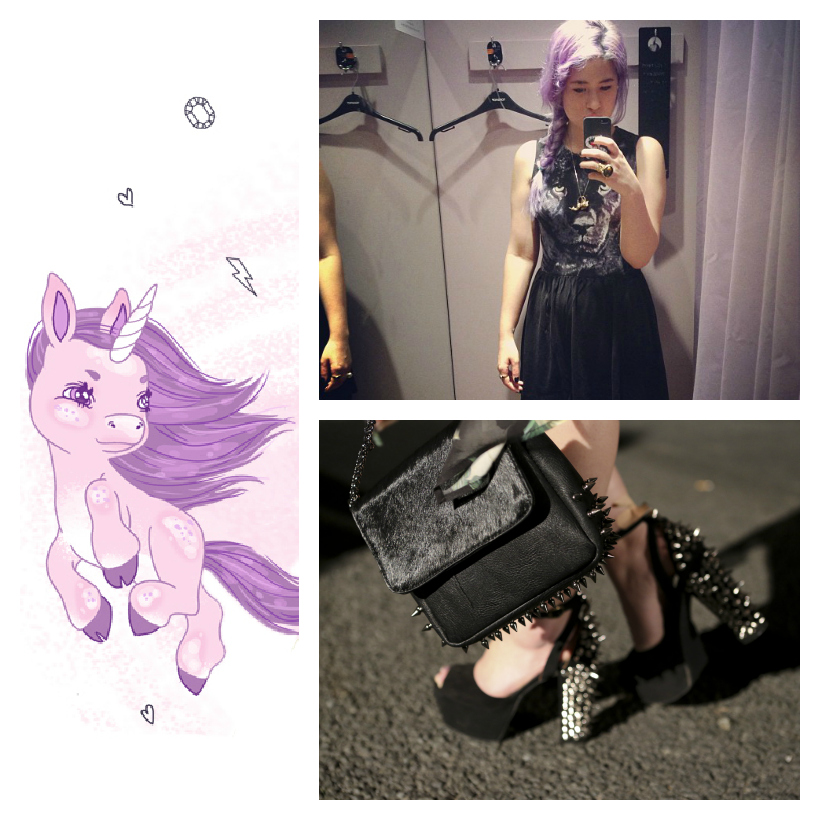 2012.  It's the last day of the year and what a year indeed! 2012 truly was a roller coaster of a ride! January rolled by without a hitch while Febuary marked a big turning point for me; barbie blonde hair and days later I officially had purple hair – never have I felt more myself (ironic yes, is it strange to say having purple hair seems natural for me and my personality?).  March marked my second trip over to New York City (every day I'm not there, my heart aches to be back), come May and it's Mercedes-Benz Fashion Week Australia in full swing.
 June saw the Born This Way Ball roll into town and I was grateful enough to attend and see one of my favourite idols' Lady Gaga perform. While August was a tad uneventful,  I did write up a cool 'Guide to Pastel Hair' for anyone curious about how to rock the trend.
Hello September, which meant invitations to New Zealand Fashion Week piling up in my inbox, the second consecutive year as a VIP guest meaning I was beginning to feel like a NZFW regular.  Definitely one of my favourite times of the year, when I got to hang out with my dear mates the boys of Foureyes and Stolen Girlfriends Club, made a few more friends including super cute Olivia Lopez of Lust for Life.  This also spawned a super sweet three part mini editorial series between Foureyes + Little Black Book  (my favourite shoot was this one!).
November brought über talented songstress Chelsea Wolfe for a one night only gig in Sydney which I only found out about a couple hours before the gig, however thankfully Ms Wolfe kindly put me down on the guestlist so I was able to see her gig. And after her set she took her time out to chat to me as well as take a couple happy snaps (happy fan girl!).
Finally December saw me featured alongside fellow bloggers Chronicles of Her and The Topknotter in the new Cynics campaign, have a near tragic incident with my dog (thank goddess she's okay, truly a Christmas miracle!) and marks 8 months of me being vegetarian.
 2012 has proved to be a time for new beginnings and changes for Little Black Book not only in technicality (design, navigation and aesthetic) and physicality (the year I got purple hair) but also through my strong desire to produce higher quality posts, editorials and shoot more personal style – which I think I've succeeded to do. You can check out what I wore in 2012 here.  Not only that but I also launched my own shop where you can shop my wardrobe – most pieces in fact are never worn or worn once with a mix of designer and vintage pieces.
I hope you've enjoyed my blog's metamorphosis, thank you so much for all your support and readership.  Bring on 2013!