There's no denying the unicorn craze is still in full force – from unicorn hair to chocolates, candles, food and clothing it seems you can't escape unicorn magic. I've rounded up some of my favourite unicorn themed items that would make the perfect gift for any unicorn lover. Many of these are extremely limited edition so be quick…
1. Marshmallow Club – Unicorn Theme Box
Limited edition (May box) I am Unicorn Marshmallow subscription box includes: Fairy Floss, Rainbow and Unicorn Poop (Bubble Gum) flavoured handmade marshmallows. Filled with edible glitter, sprinkles, sparkles and rainbows, I can confirm they taste as good as they look!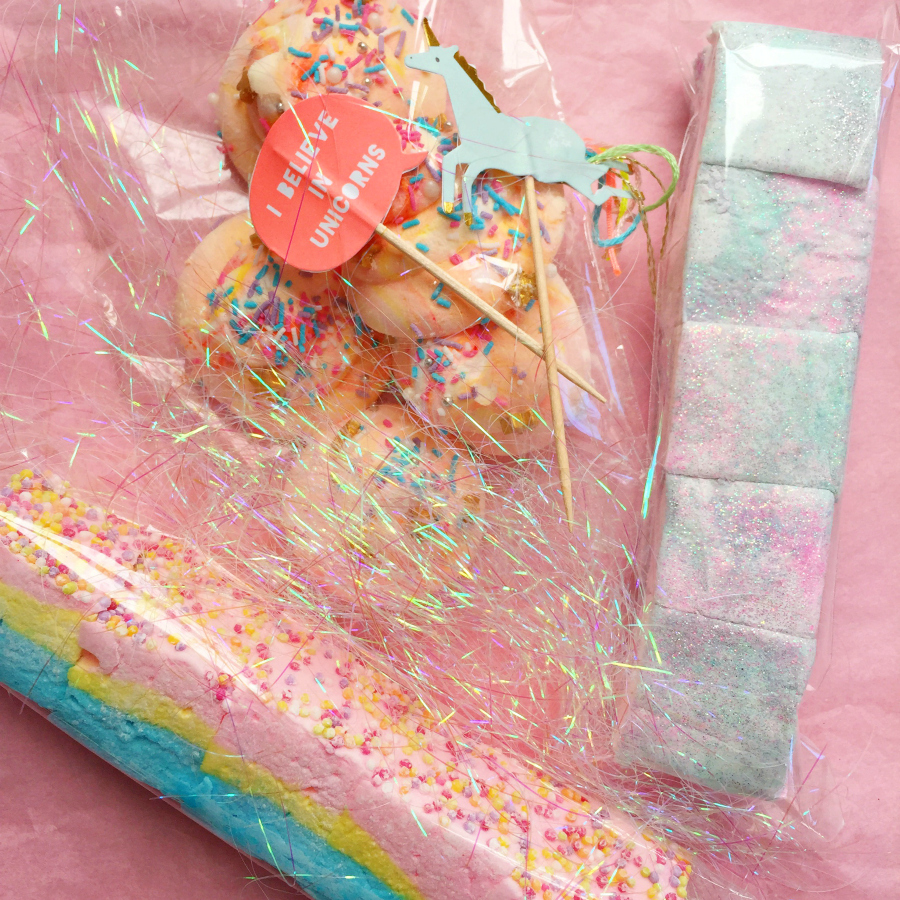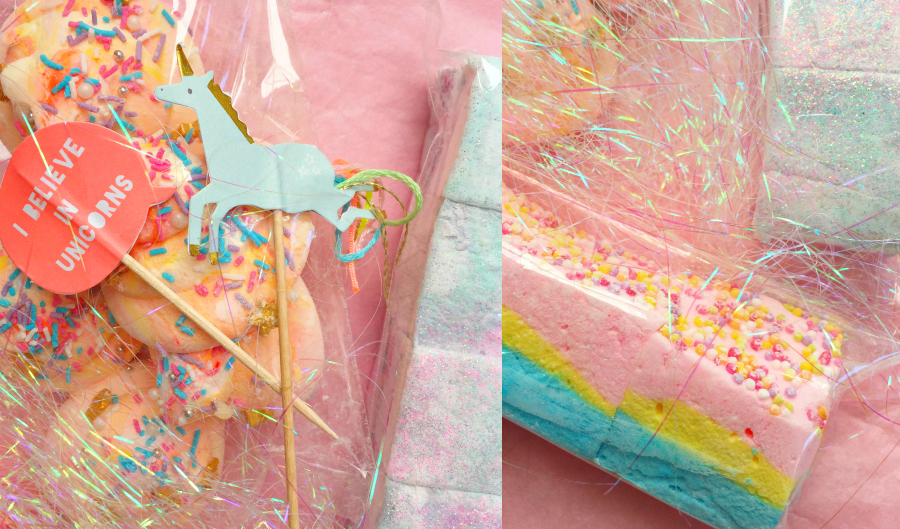 2. Mystic Unicorn Candles – crystal candles
Beautifully hand poured soy candles with certified organic florals, herbs, hand selected crystals and magic. With a huge range of scents including Peony Magic (the best seller), Unicorn Candy (signature Faerie Floss scent), Marshmallow Charm and more. Caters for both sweet, floral and earthy scents. Only available from UnicornManor.com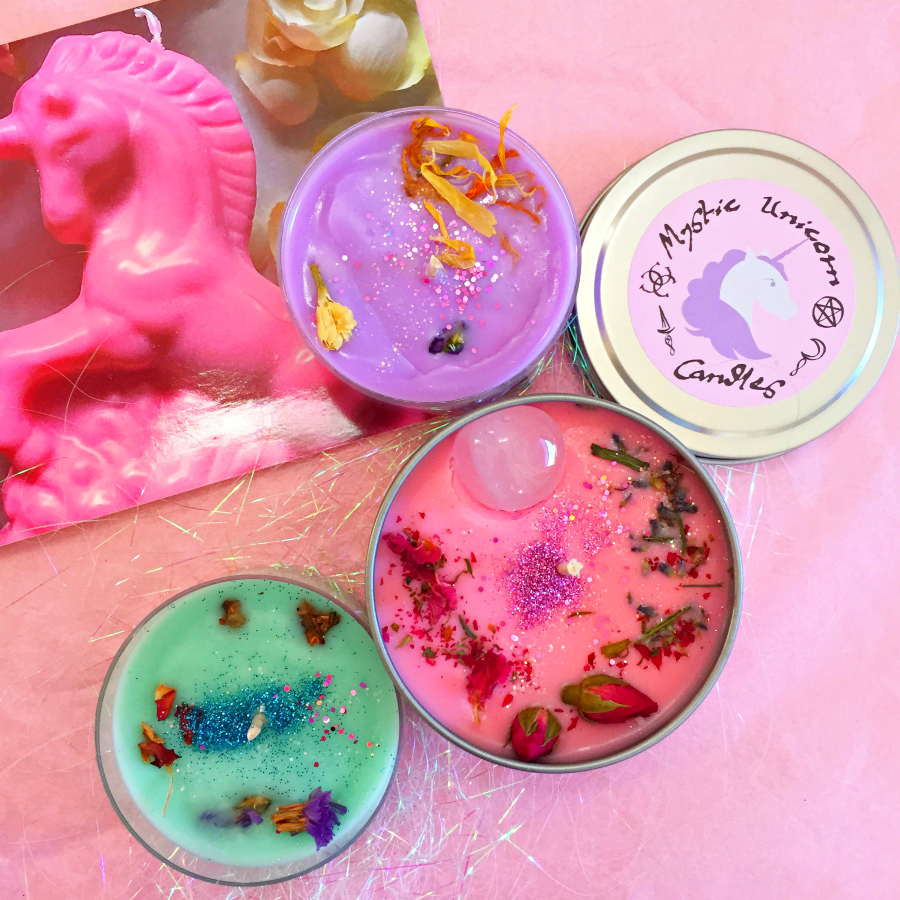 3. Frank Body – Limited Edition Shimmer Scrub
Packaged in a beautiful iridescent pouch, just like Frank Body's usual coffee scrub only made for unicorns – leaving a light iridescent shimmer after you use it.
"My sugary sweet scrub exfoliates, moisturises and leaves your skin with a subtle shimmer. For the days you feel like being a unicorn, or you – just shimmery."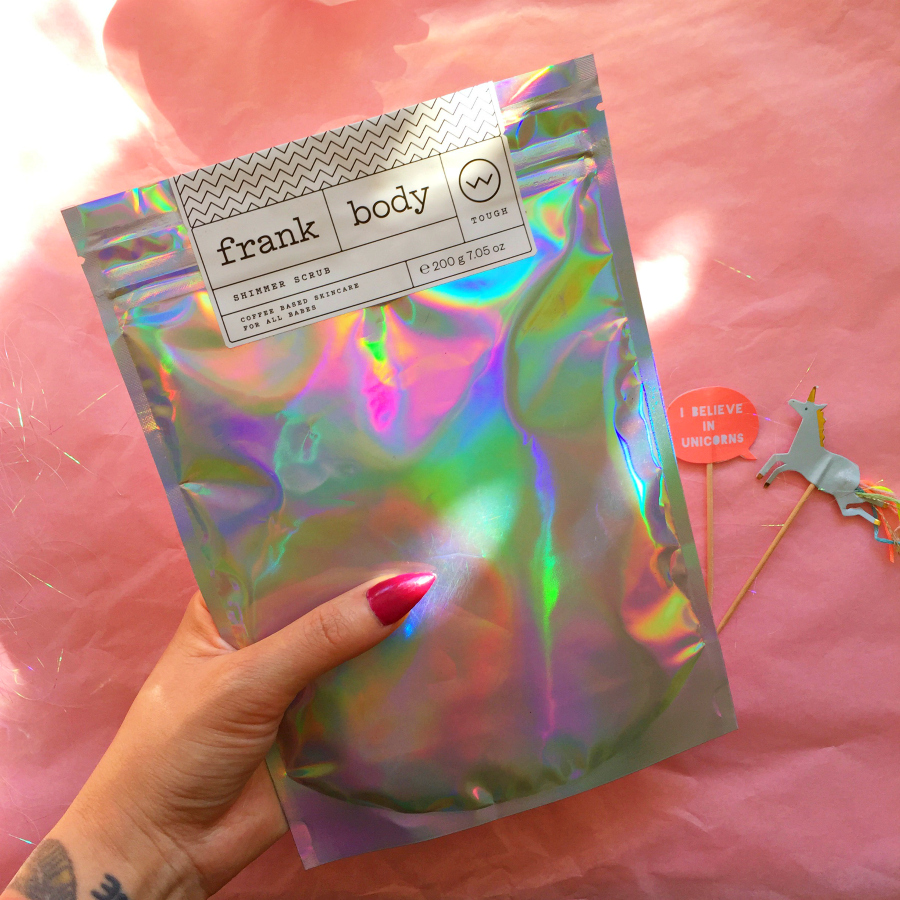 4. Unicorn Manor – Unicorn Quartz
If you love crystals, you'll love what Unicorn Manor is selling – hand carved quartz unicorns that are available in Clear Quartz, Rose Quartz, Obsidian and (coming soon) Amethyst. These sell out so quickly so best keep an eye out on Unicorn Manor's instagram page to avoid disappointment.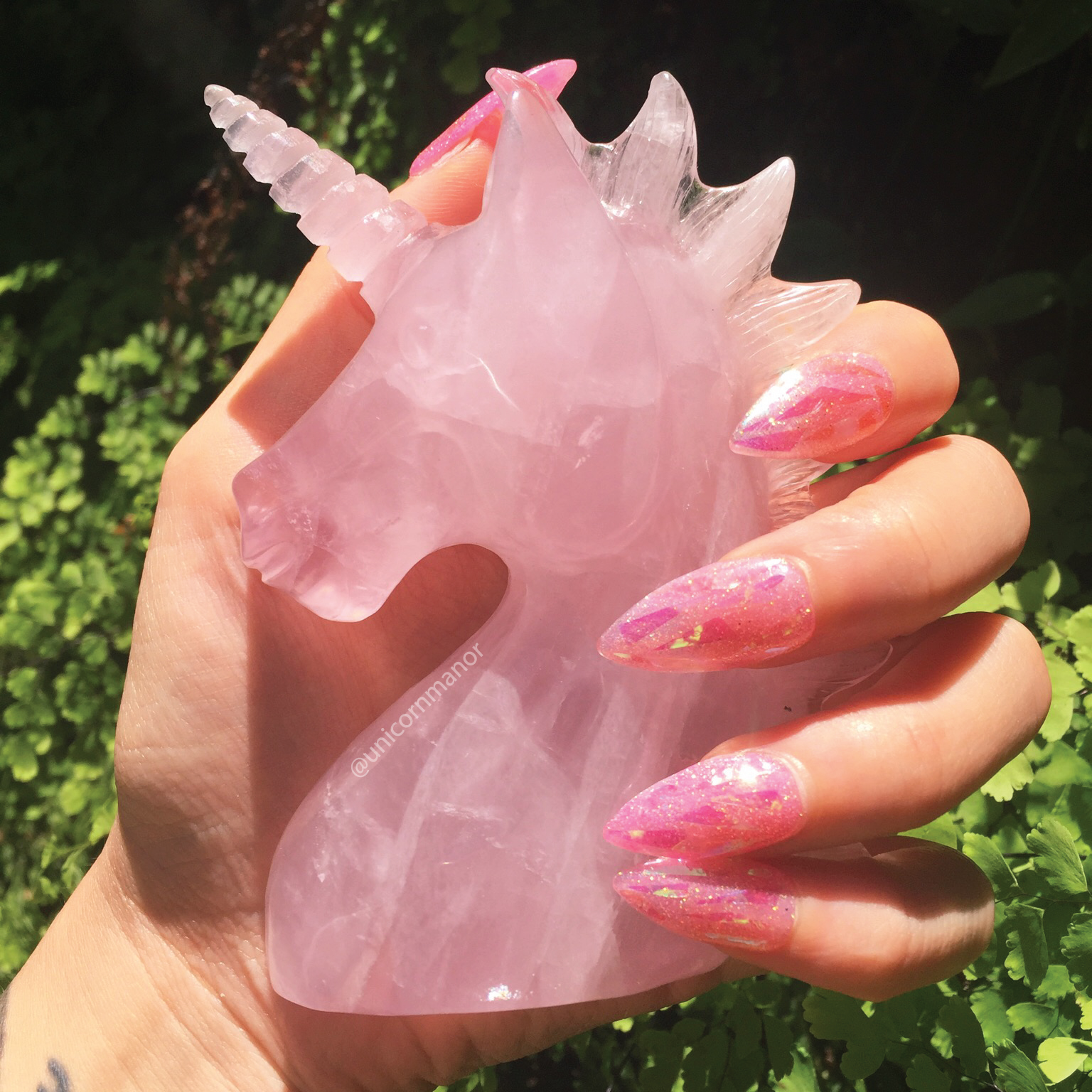 5. Lime Crime – Unicorn Hair dye 
Probably one of the most talked about products to come from Lime Crime, it's been teased and mentioned for years. Well Lime Crime have finally launched their own (and aptly named) Unicorn Hair semi permanent hair dye range. My favourites are Pony (Lime Crime Founder Doe Deere's signature purple), Bunny (a nice pastel pink tint) and Sext (a mauve tint), can't wait to try these!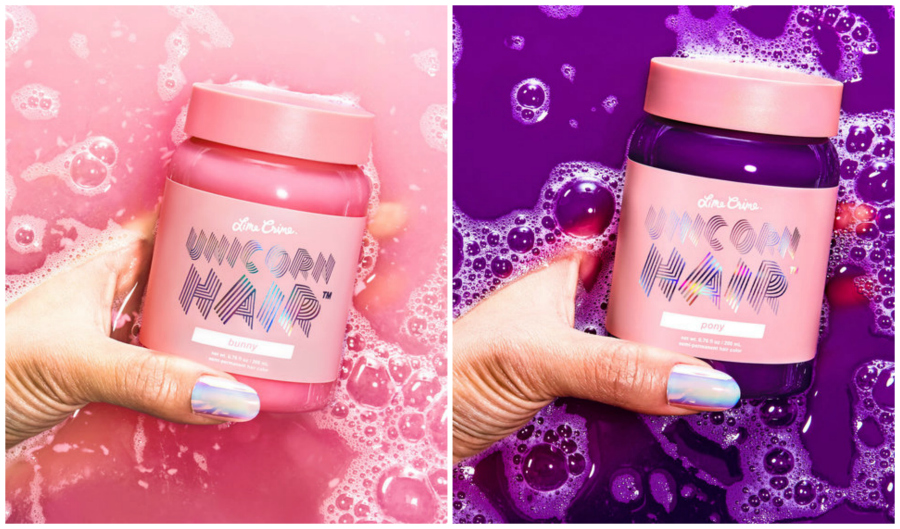 Have you seen any interesting unicorn related products? What's been you're favourite so far?