EDITOR'S NOTE: Not all crystals are suitable to be immersed in water. Many are toxic while others can dissolve in water (any crystal ending with '-ite' eg. Selenite). Quartz crystals are perfectly safe to use. 
I've always been draw to crystals as a child and this slowly developed into a full blown collection. Fast forward to a year ago and this obsession eventually evolved into Unicorn Manor. Imagine my delight when I stumbled upon Glacce Bottles crystal elixirs. Uniquely designed glass water bottles with crystal infusion, by far the best I've seen on the market. Since water has memory and consciousness, when a crystal is placed in pure water, the crystals energy is thus transferred into the water for consumption.
"When a crystal elixir is taken internally, its holistic effects are released on all levels (physical, emotional, and spiritual)." – Michael Gienger Gem Waters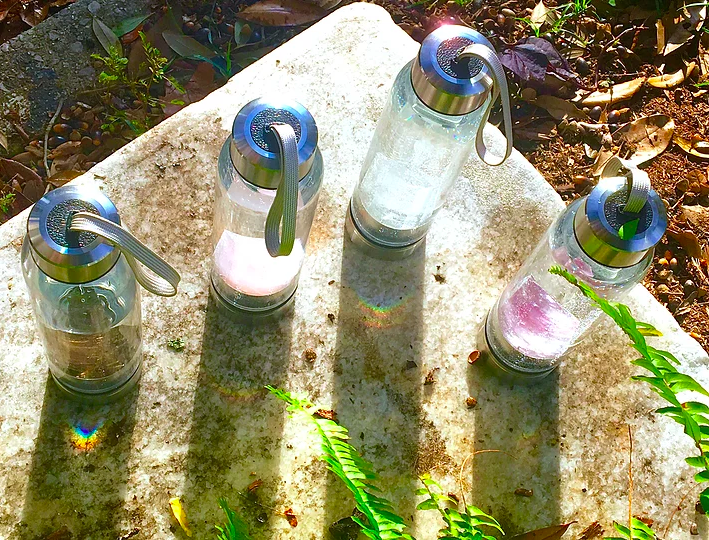 They launched officially at the beginning of this year and have since opened up international shipping – while my order did take a while to get to me due to some unforeseen circumstances, the girls behind the company are incredibly helpful.
There are currently 4 different crystal elixirs to choose from:
Clear Quartz (clarity, cleansing, positivity)
Rose Quartz (love, beauty, forgiveness)
Smoky Quartz (grounding, protection, power)
Amethyst (calm, creativity, intuition).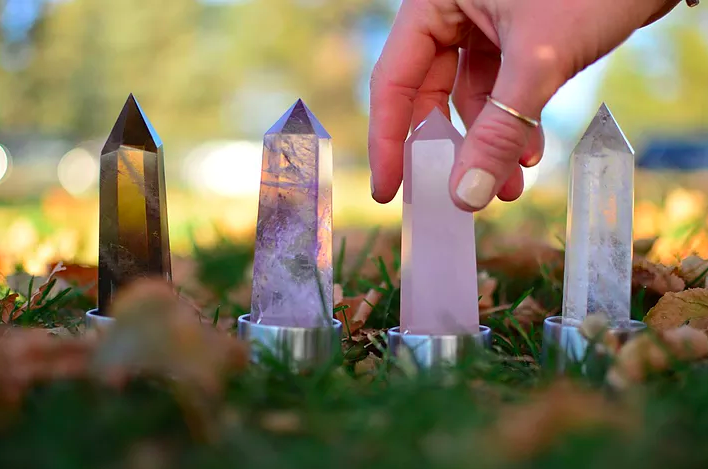 I chose to get the Rose Quartz crystal elixir because who doesn't need more self-love and love all round? The ordering process was seamless however as these water bottles tend to sell out quickly you better be quick to avoid missing out. They usually restock every couple of months so it's not all bad news. I'm hoping they'll start selling the crystal components separately so you can switch out to another crystal whenever needed (hint hint).
I've only been using it for today so will add more to this post after a week of using my crystal elixir bottle.
 You can read up more about the benefits of Crystal Elixirs here.