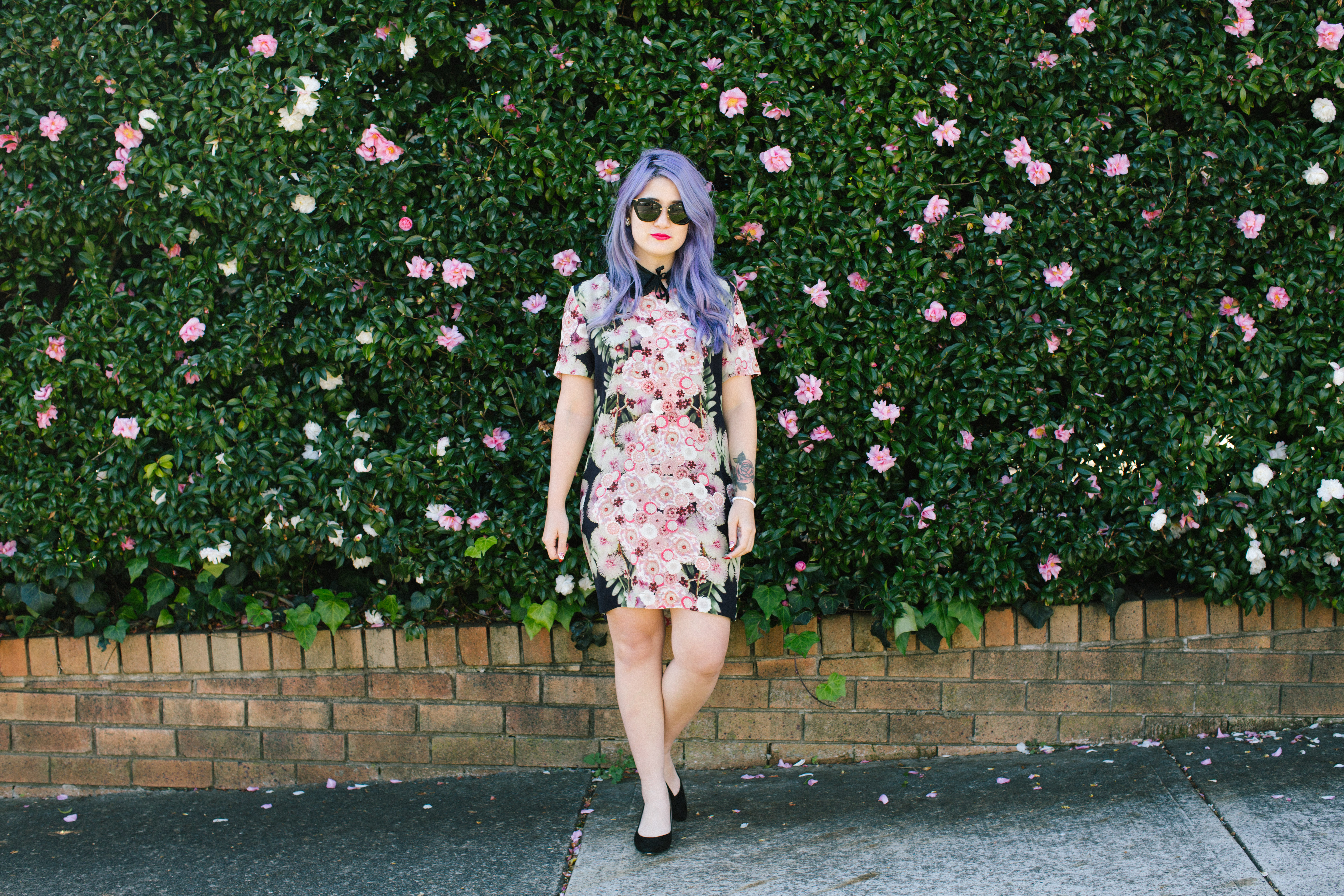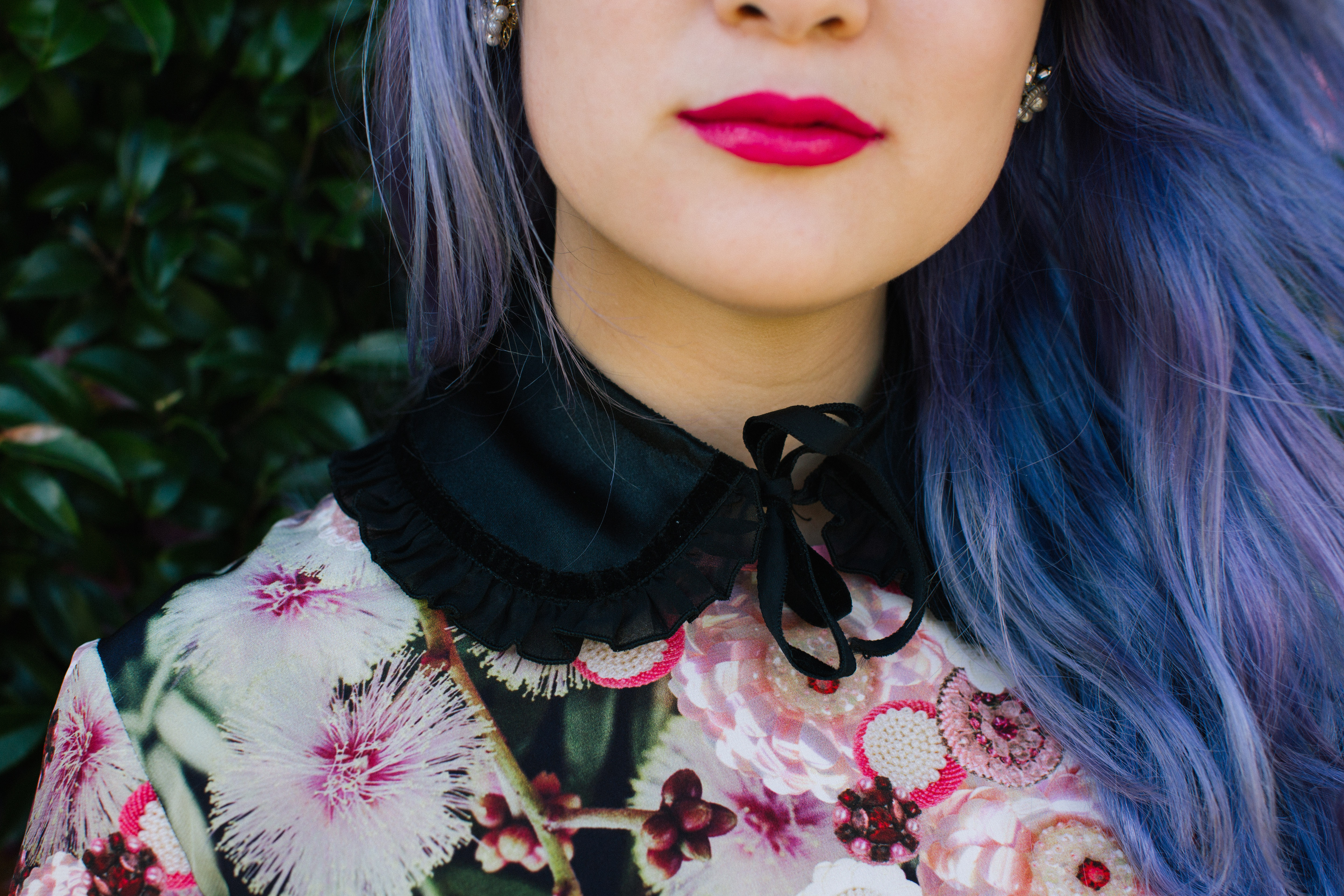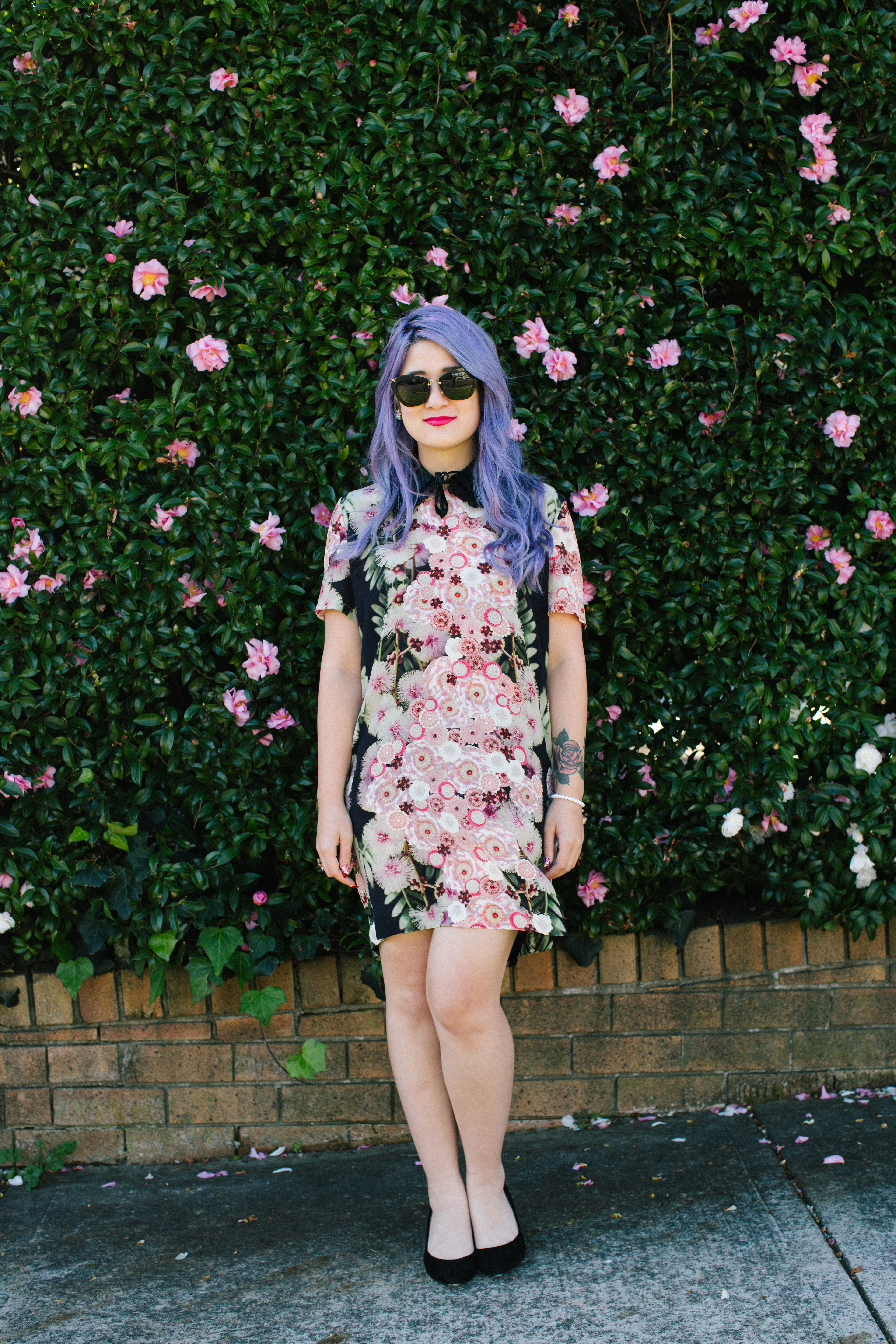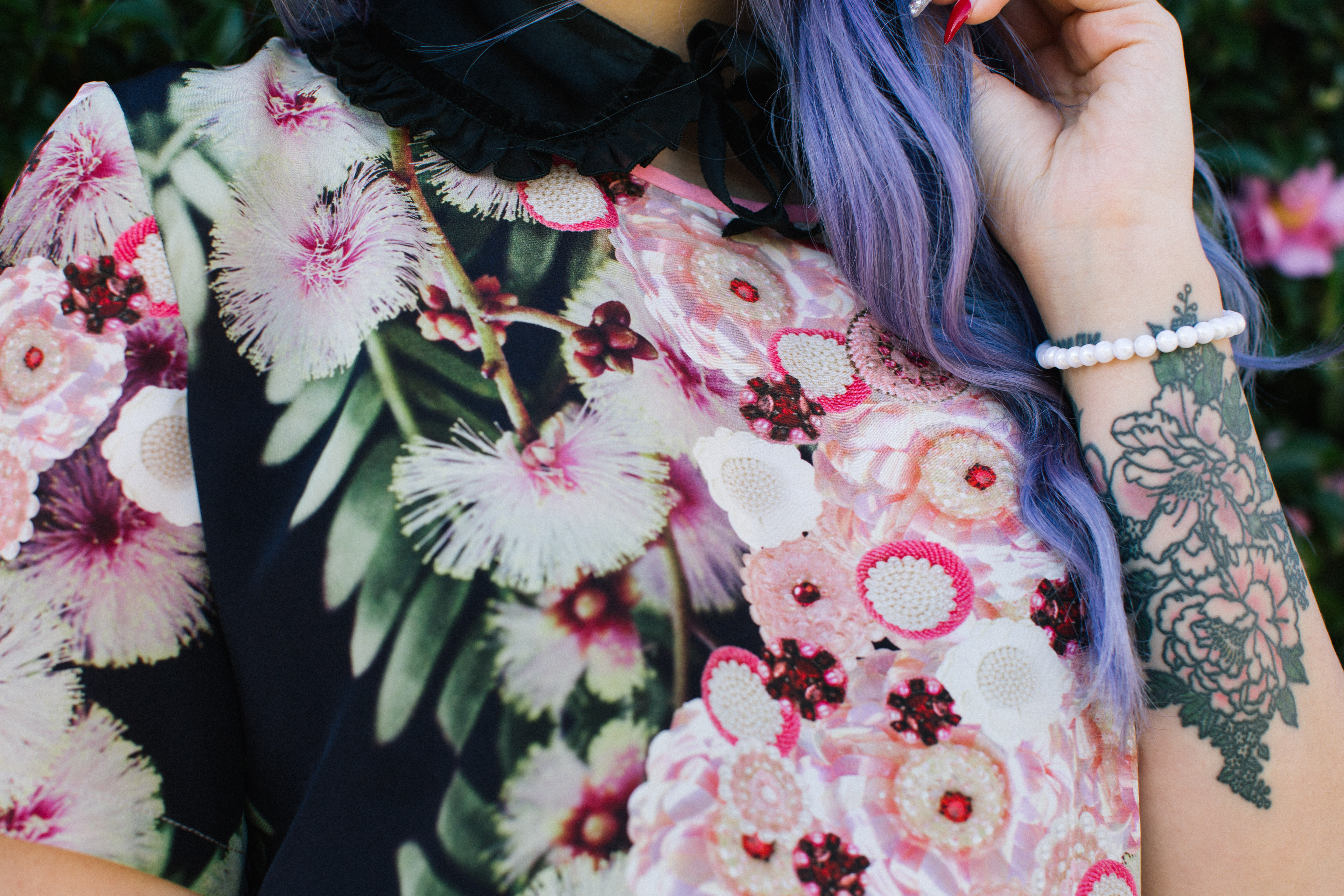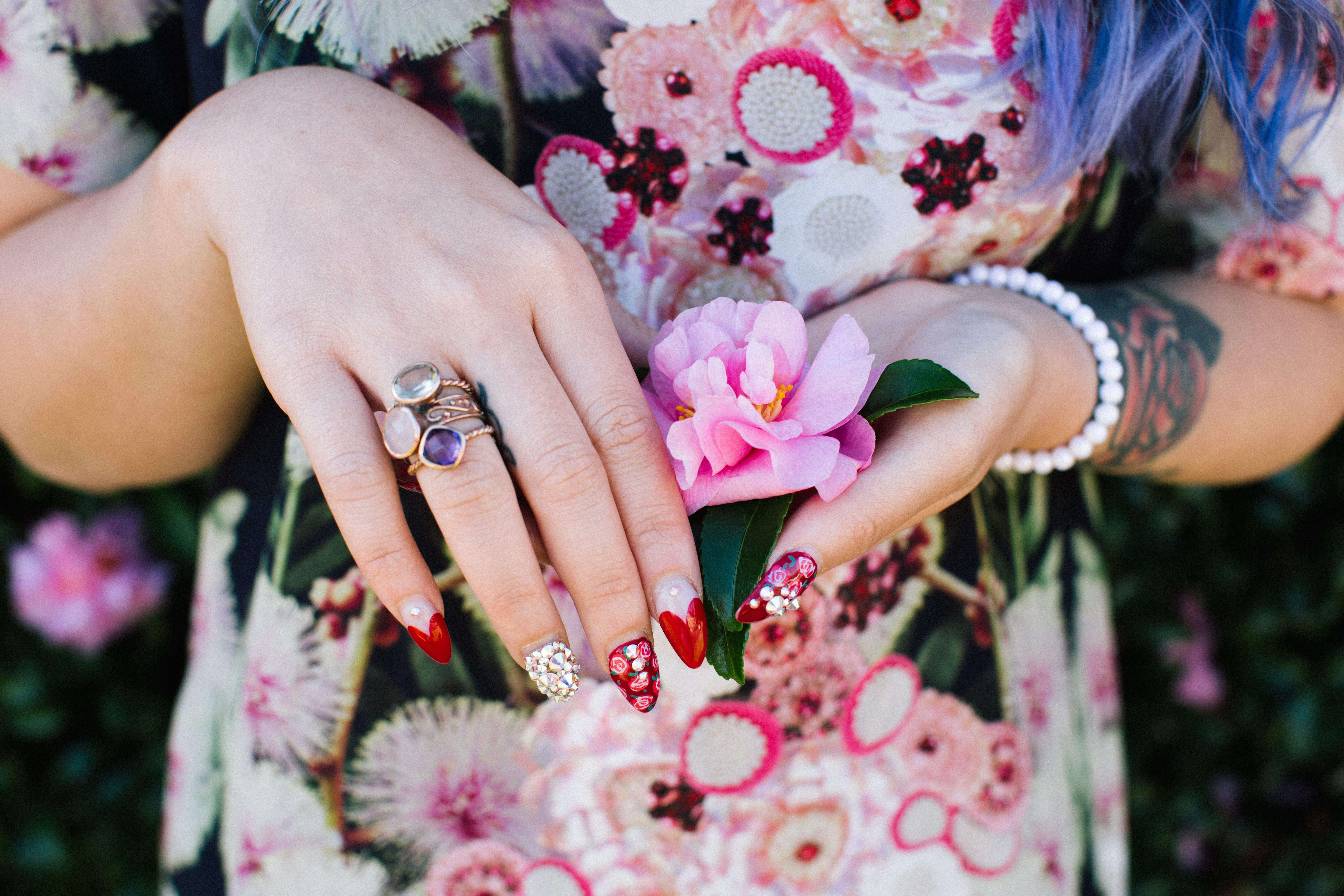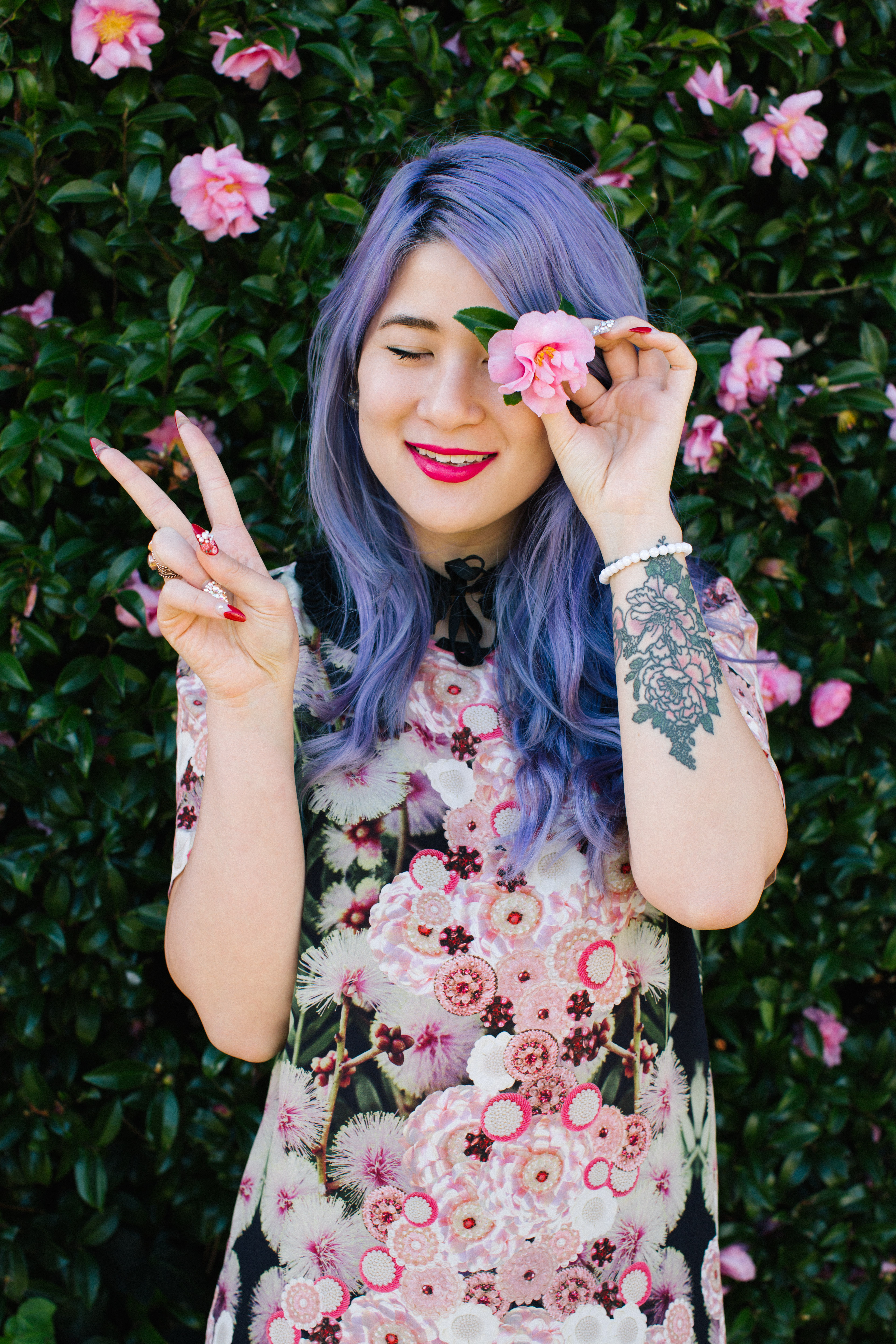 Wearing: Romance Was Born Ragga Blossom dress, Wheels & Dollbaby collar, Miu Miu sunglasses, Wittner wedges, Lime Crime 'Pink Velvet' Velvetines

Always a fan of Aussie cult label Romance Was Born, I couldn't resist this beautiful silk t-shirt dress from their current Bush Magic AW'15 collection which draws on our national treasure May Gibbs and her cherubic Gumnut Babies and the freedom of growing up in the Australian outback.  For those who are scratching their heads at who or what is a Gumnut baby click here.  As many of you might have already guessed, I have a slight obsession with florals and if it's pink – than even better! What I love about this dress is that it's so easy to slip on for day and if you want to glam it up for night, throw on a pair of heels and a sleek biker jacket! It's been way too long since I've shot my outfit posts mainly due to my other full time job (I'm now working at Lenovo!) however I've missed it incredibly and have some really exciting collaborations and exciting giveaways planned for the blog in the next coming months.
Being a HUGE fan of Wheels & Dollbaby I couldn't resist sharing with you my passion for this Aussie label and am exciting to be announcing I will be giving you all a chance to WIN a WHEELS & DOLLBABY PINK LEATHER JACKET like this one, valued at AU$695 RRP:
Follow me on social or Bloglovin now to avoid disappointment as I know this giveaway is going to be insanely popular by all my Dollbaby fans! Please also leave a comment below if you want to see more outfit posts, or want me to write about something in particular.