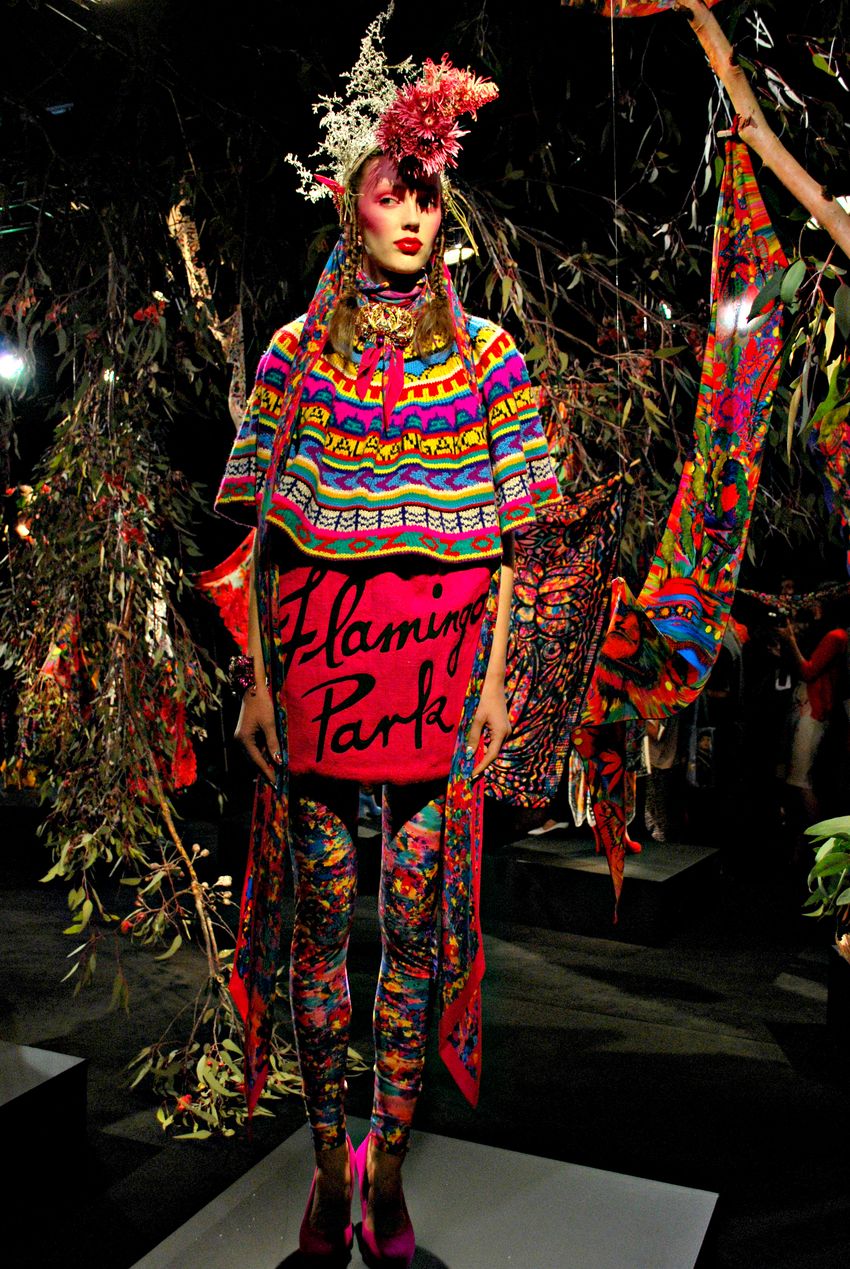 One of MBFWA's most anticipated and talked about shows was the return of Jenny Kee to fashion week. An art installation like exhibition showcased Jenny Kee's the 'Art of the Scarf' SS12/13 collection in The Box – where 10 Jenny Kee looks from between 1980 to present were elaborately styled by Kee's friends Anna and Luke of Romance Was Born.
What made this show by far one of my favourite from the week was the ability to really get close and personal with each model – media and press were allowed to walk right up and close to models and interact with models while The Box was elaborately styled, bringing forth the very essence of Jenny Kee: Australiana. Eucalyptus branches, Waratahs and bottle brush plants became encorporated within the swarm of models and Kee's signature colourful and flamboyant silk scarves enveloping the viewer in the beauty of Australia flora and fauna.
Jenny Kee certainly knows how to make a statement and by far was one the most talked about shows during MBFWA. Congratulations Jenny on a spectacular, thrilling exhibition show – you really know how to make us proud to be Aussie!