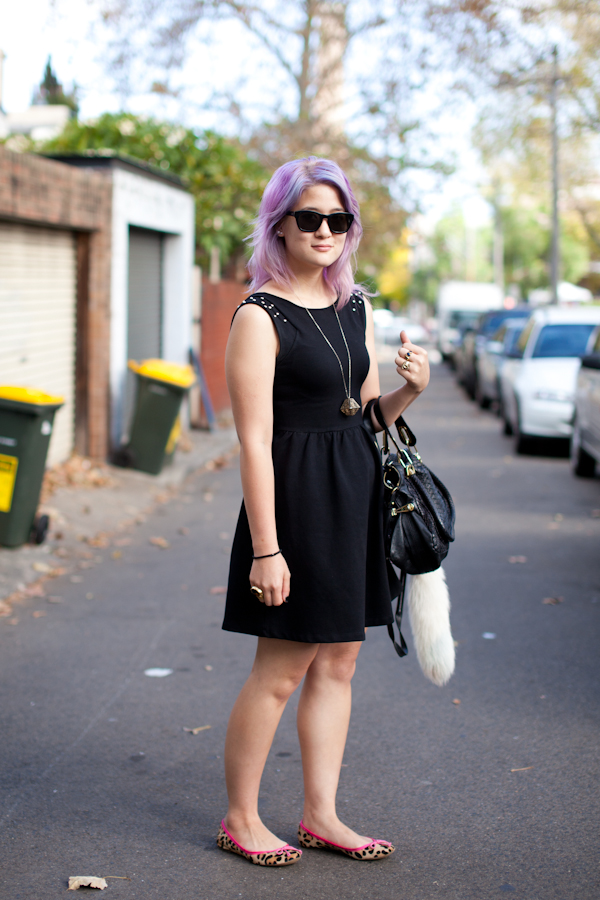 What I wore:
Zara dress
Steve Madden flats
sass&bide necklace
Chloe party bag
YSL Arty ring, Chanel ring, Isharya ring
I was recently featured on the infamous hair blog Hair Romance shot by my dear Xiaohan Shen.
Go check out the feature (hyperlink above) and let me know what you think about the pastel trend and lilac hair.  Would your wardrobe change to suit your vivid hair?  While my style is typically known for its dark, primarily black palette meaning when I went lilac my wardrobe didn't really change, having purple hair has really brought attention to what I can wear and what I can't.  Or better yet, what suits my hair and what doesn't.