Here at Emi Unicorn you might have noticed I'm a huge fan of all things pastel – from pastel lolly love hearts, to candy coloured hair, nails and clothes. I've collected from around the world wide web my favourite pastel looks for your enjoyment, a little bit of satorial inspiration. While I have lilac hair (and it has been the best decision that I've ever done, I've found that styling my wardrobe around my hair has been an interesting process.) Typically I would wear mostly black, though with splashes of colour through accessorising, there are a few style icons which inspire me greatly – fellow blogger Audrey Kitching, the beautiful Kelly Osbourne and Lady Gaga to name a few.
Having purple hair actually makes my satorial life really hard – has anyone told you that? I mean you have to think about coordinating with your clothes (do I wear all black, can I make prints work? Can I wear bright colours? Though most importantly, will it clash with my hair?). You could do what I usually do and wear black – allowing your lilac mane to be an accessory in itself. I've seen a few people with candy coloured hair able to pull off wearing pastels, colours and prints and admitedly am a bit envious at their ability to feel comfortable and confident being so colourful.
Below are some helpful tips if you're in a candy colour satorial rutt:
1. Plaits and Braids are your new best friend:
When you have candy colour hair, fish braids and plaits just looks even more chic. Easy to do and instantly adds an edge of cool to your look. The messier the better.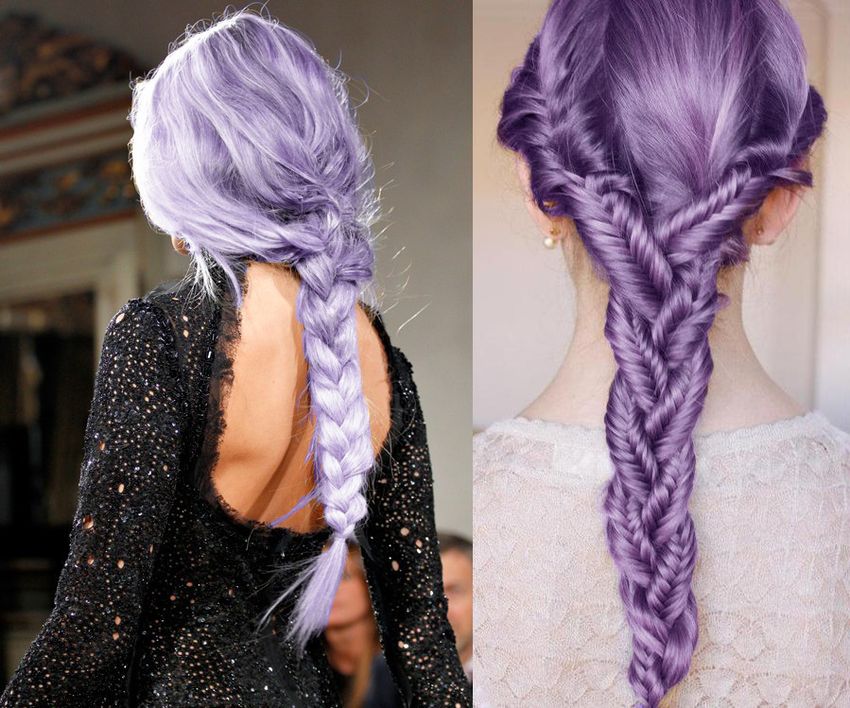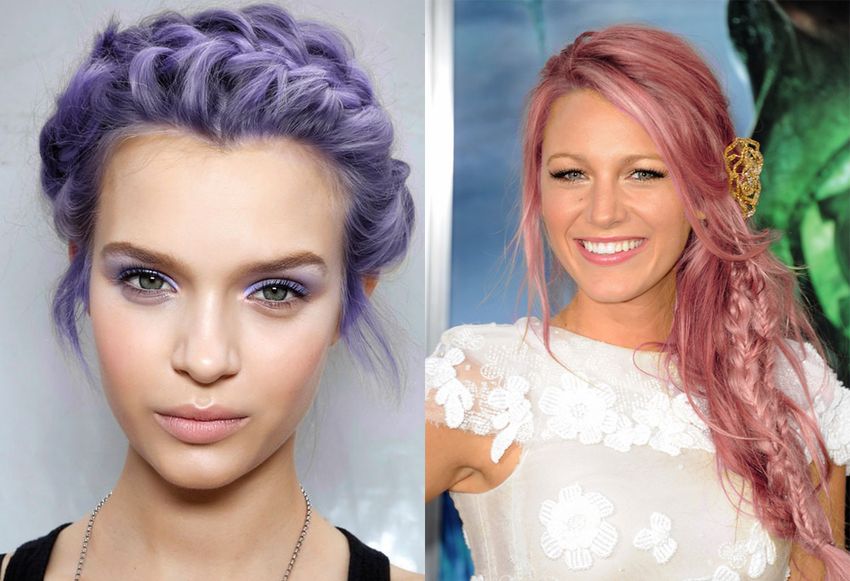 2. Headbands should rule your world
With cotton candy hair comes great responsibility. Wear headbands – pack on beautiful girly flower headpieces or if that's not grunge enough for you, opt for spike headbands.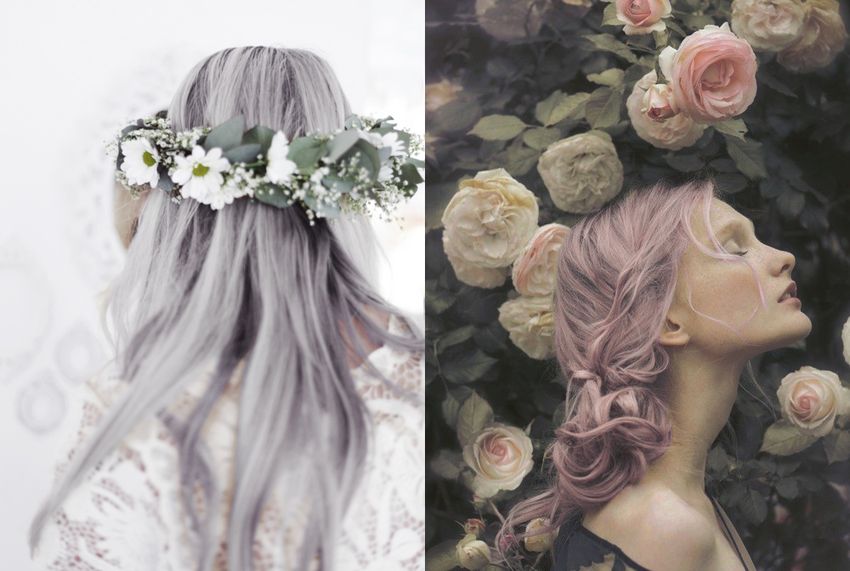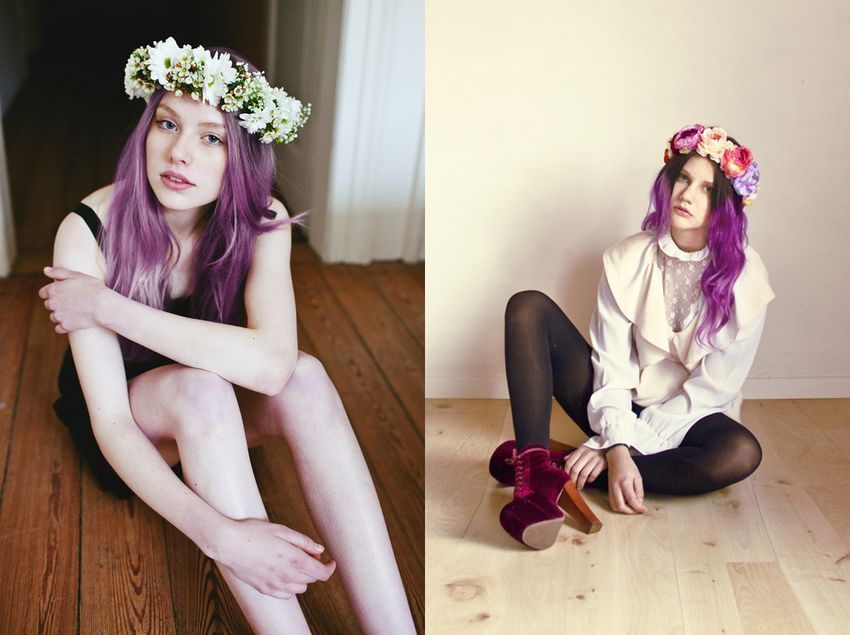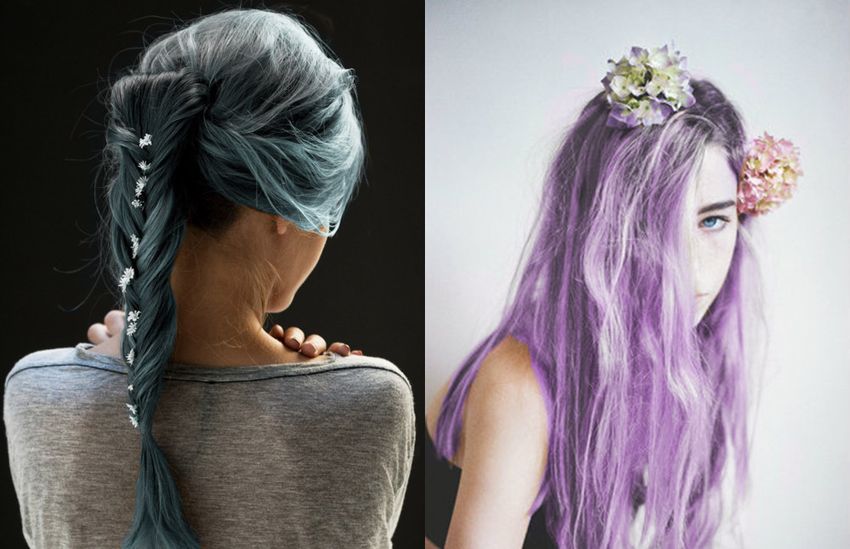 3. Grunge or colour – the choice is yours.
With candy coloured hair you have two options: go for grunge or colour your world.
If you opt for grunge you have a world filled with galaxy print, leopard, spikes and lots of black. Yeah most of your outfits will be monochrome if not black but you have fun highlighting your hair really as the stand out point and focus of your whole look.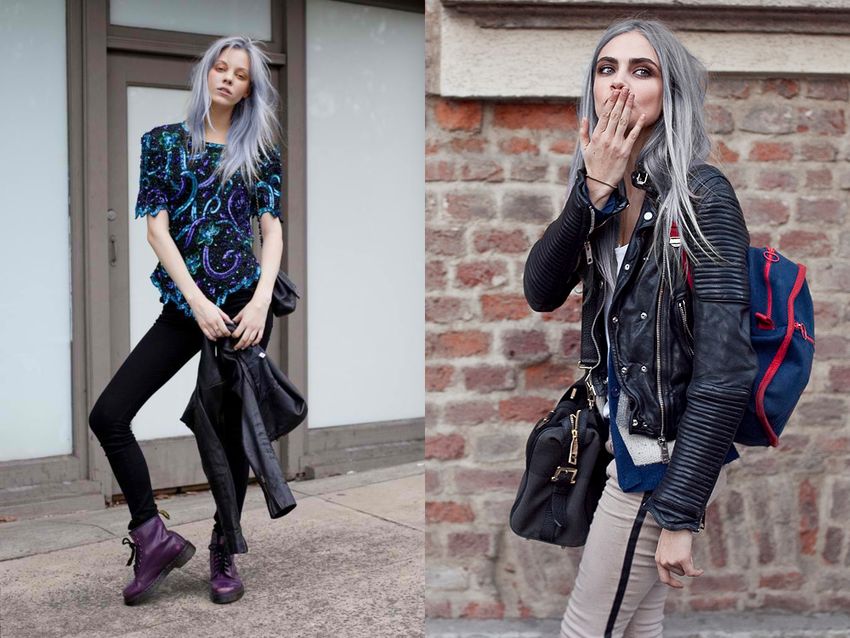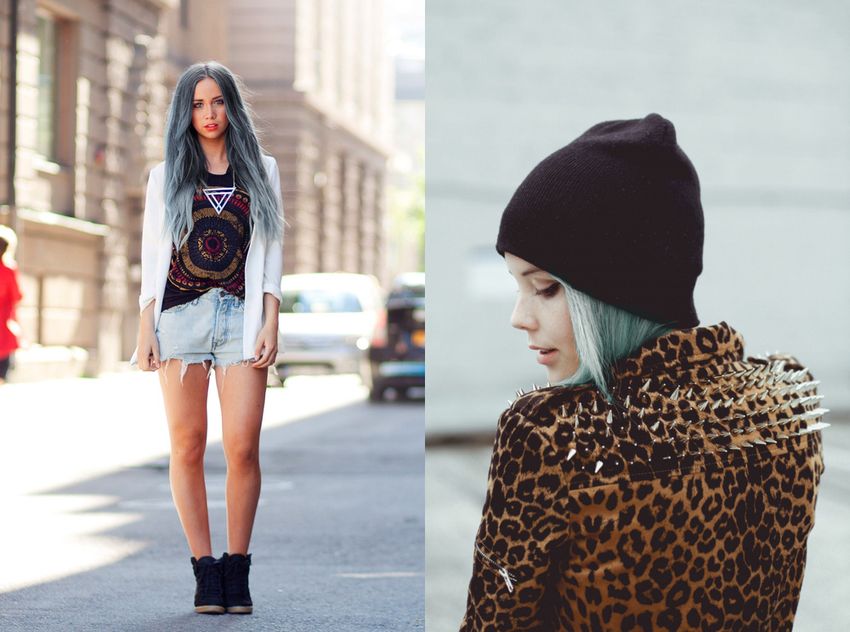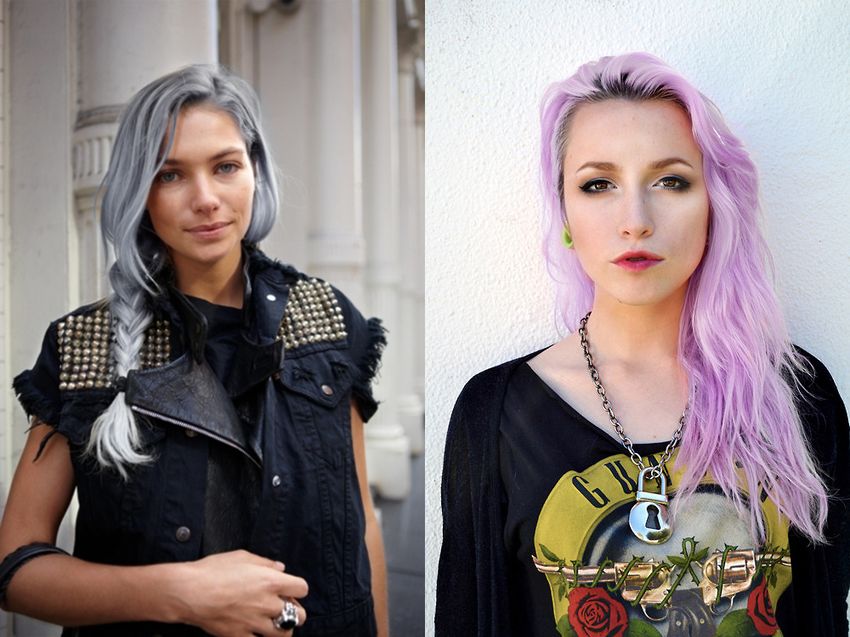 If you choose to compliment and coordinate with your hair, to wear prints, colours, pastels and all things wonderful – first of all I applaud you! I admire unicorns who can wear colour confidentally and wonderfully!
There's a whole world out there that I know I'm missing out on and I do wish I could wear prints and colours but I've tried and it just doesn't feel right – you know? Clash head to toe paisley prints, purples and pinks work well together or complete the pastel look with a whole head to toe pastel ensemble. Yeah the world will be looking at you, cos you'll be looking fucking fabulous.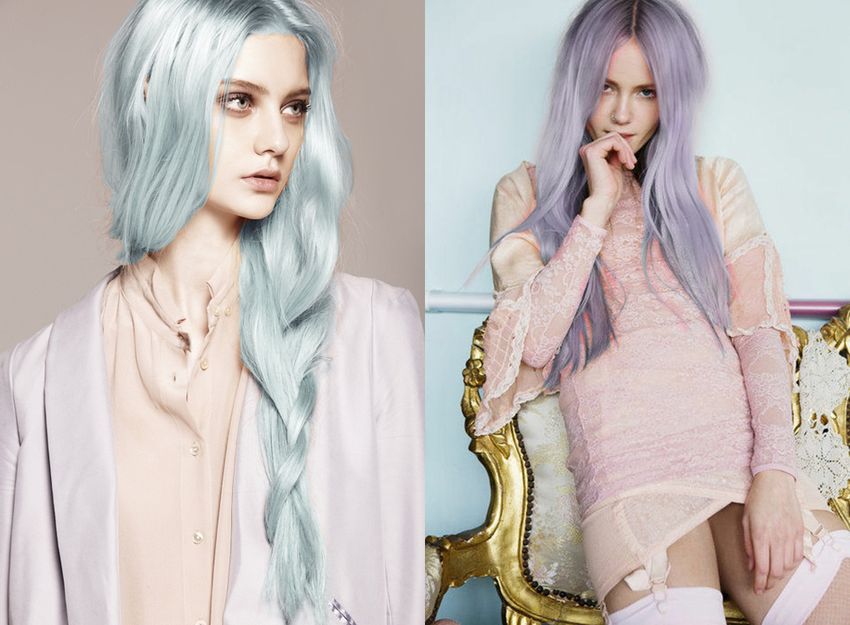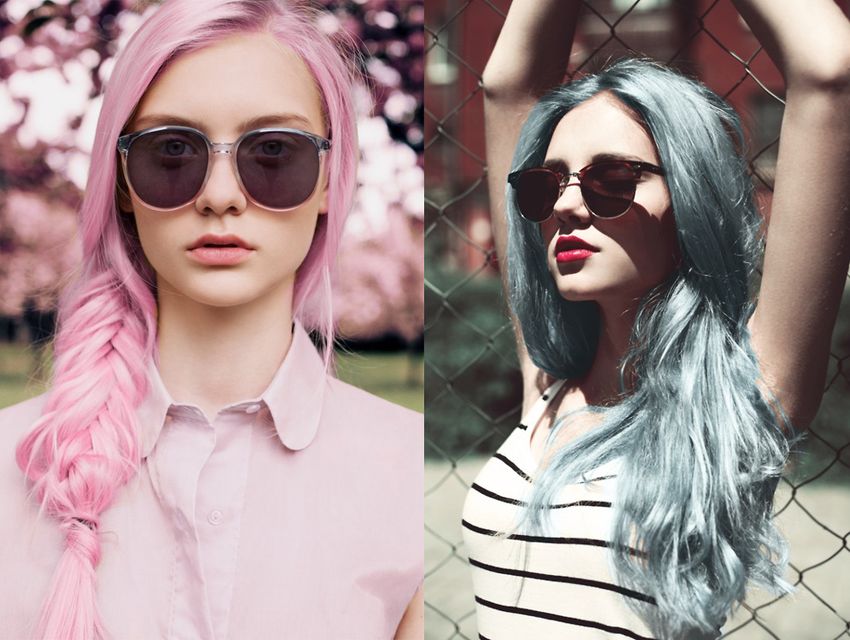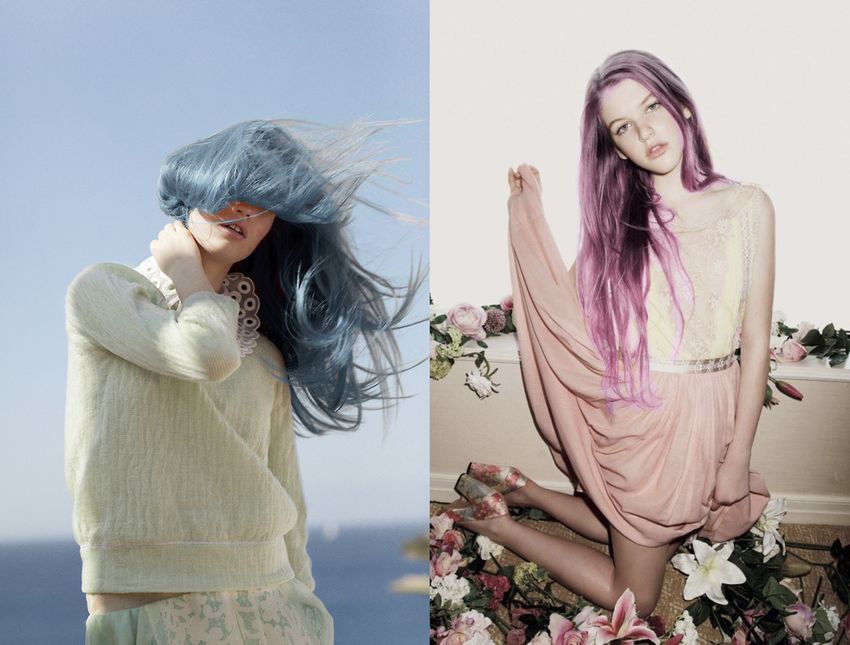 4. Be adventurous and wear cute shit!
Having pastel hair come great responsibility – its almost mandatory that you'll love cute shit like unicorns, novelty bags, kawaii hair clips and flicking through Tumblr for pastel hair ravens and funny gifs. Experiment. Go punk or lolita or heck be your own magical creature!
5. Be proud of who you are. If you dyed your hair blonde and are now a pastel unicorn, chances are your hair is fucking fabulous. Look after it with quality products (organic the better) with no sulphate or silicon, buy cute shit to compliment your hair and heck add extensions, add glitter. Enjoy being a fabulous unicorn!