Ivory Jar's debut collection is titled Future is Nigh SS12, inspired by all things grunge and goth and pays homade to the great Alister Crowley. The collection itself is a grunge unicorn's dream: beautiful galaxy print demin jackets, studded collars/jackets and dresses, ethereal flower and stud headpieces as well as bird skull jewellery and amazing jewelled crowns and studded leather backpacks. The debut collection is cohesive and solid and I've already ordered a whole lot of their designs (so excited for them to arrive!! So look out for that post!).
Ivory Jar successfully fills a gap in today's grunge market, for girls who aren't afraid to express themselves nor dress a little different from the norm. Not only that, their designs are incredibly affordable: headpieces start from $27, jewellery starts from $7.50, jackets start from $63 and shirts start from $36 – making amazingly studded jackets affordable to just about anyone! Not only that, if you're a bit apprehensive shopping online (or heck, you're lucky enough to be living in London where Ivory Jar is based) you can see the girls behind the label every Sunday at Bricklane Markets. Little Black Book loves Ivory Jar!!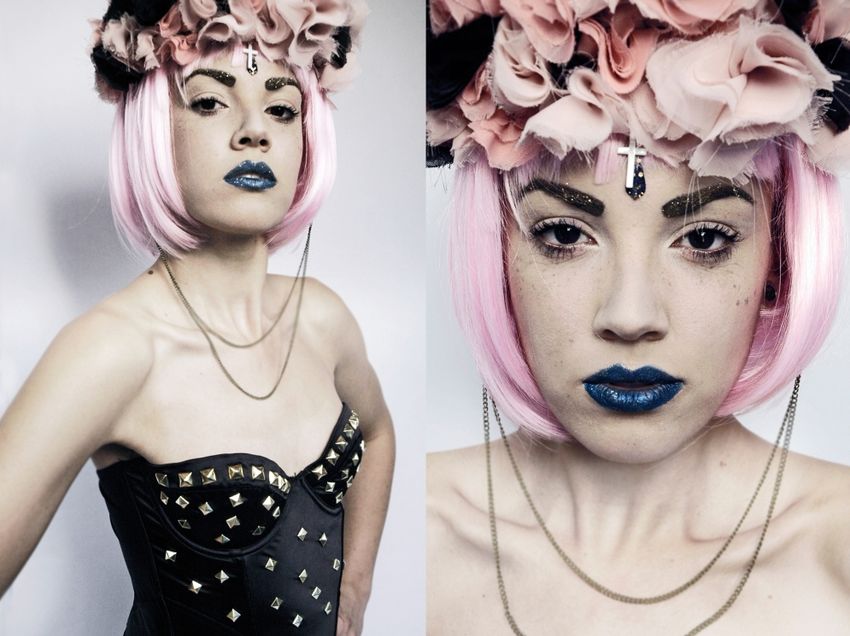 "2012, the year of The Witch is upon us.
Apocalyptic doom looms, 
created by the ever expanding technology of our coiled society. 
We slept with faith and found a corpse in our arms on awakening, 
then drank and danced all night with doubt
and found faith a virgin in the morning.
Now the Mayan midnight fades in,
with the universe sucked dry and spent utterly,
we lust to touch the next world. But what shall we wear for this extraordinary event…."