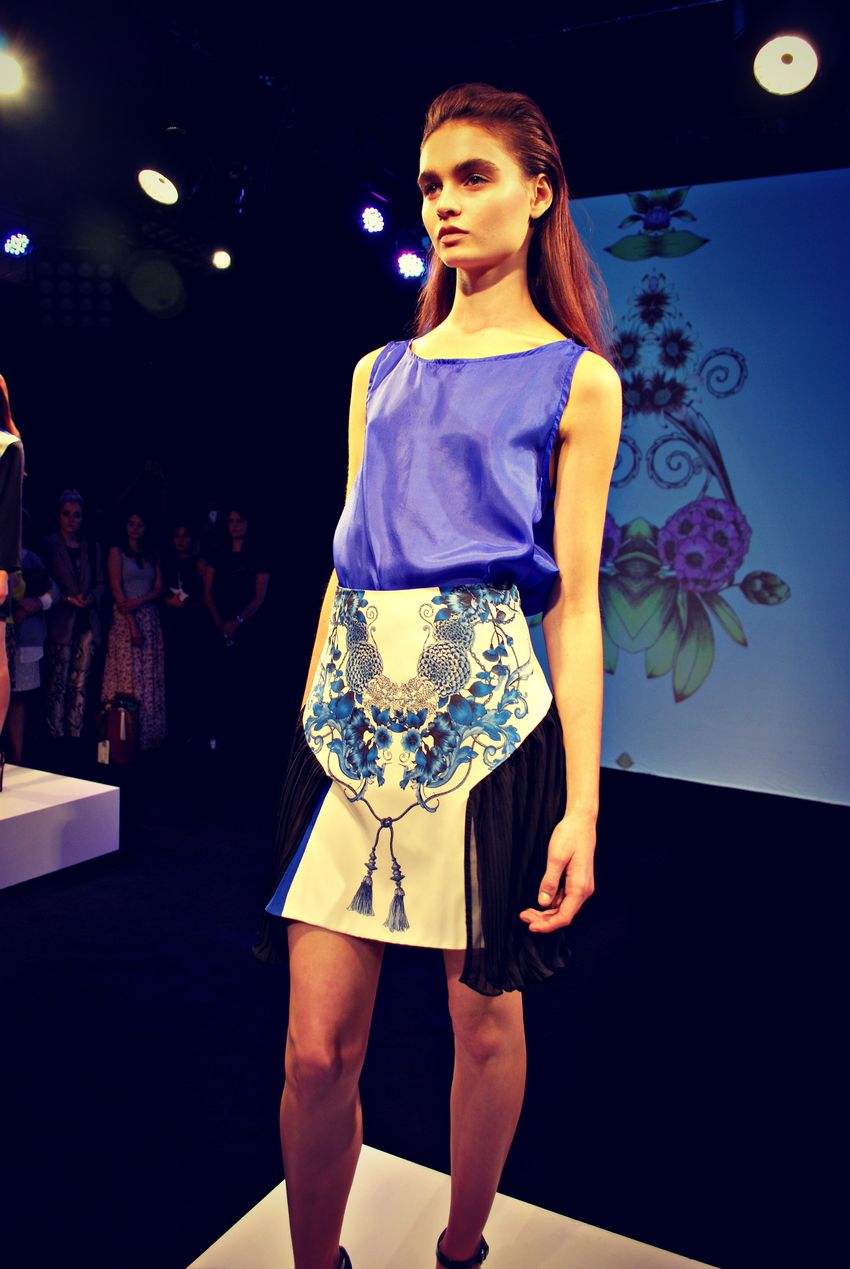 One of my first MBFWA shows scheduled in 'The Box' was one of my favourite designers' Sara Phillips and Sara to be the first art installation 'runway' show made it a super treat. Art installation for fashion week means media, buyers and press are allowed to walk up, touch and see the collection in greater detail and Sara Phillips certainly didn't disappoint.
Not only is she a mega babe and super cute, she's a freaking talented designer! Having fallen in love with her High Summer 11/12 collection which featured super cute Australian floura and Fauna in graphic prints, so it was no surprise that this season's Animalia SS12/13 continued the theme (since it not only is super chic but super cute!).
As the name suggests, SS12/13 was inspired by the popular children's book Animalia by Graeme Base where animals coexist to create a magical colourful spectacle for the eye. The collection itself is comprised of beautiful delicate pleating reminicent of soft petals while Phillips fused sleek tailoring with an almost Alice in Wonderland spectacle of stripes, spots, lace and floral prints. While some fashionistas might claim there is too much going on in the collection, I disagree – there could be no less. Phillips shows why she is the master at mixing textures, bold colours and prints – every piece coexists and complements wonderfully. Animalia SS12/13 is feminine, flirty and fun and makes me want to host a high tea party!! Congratulations Sara on a fantastic collection!