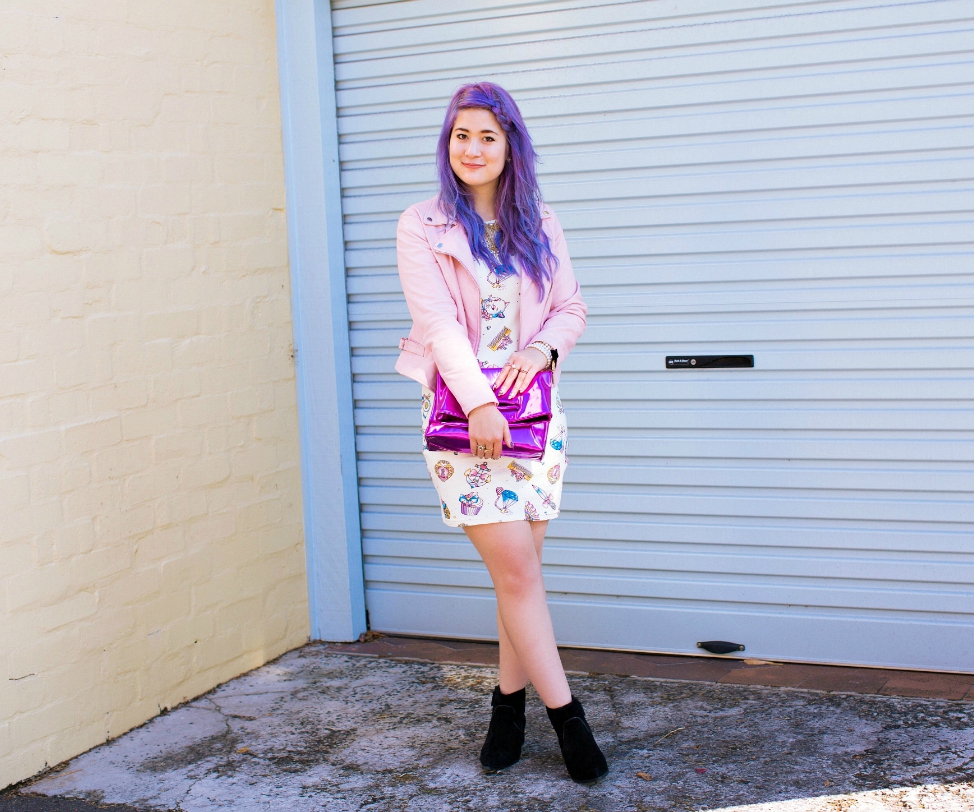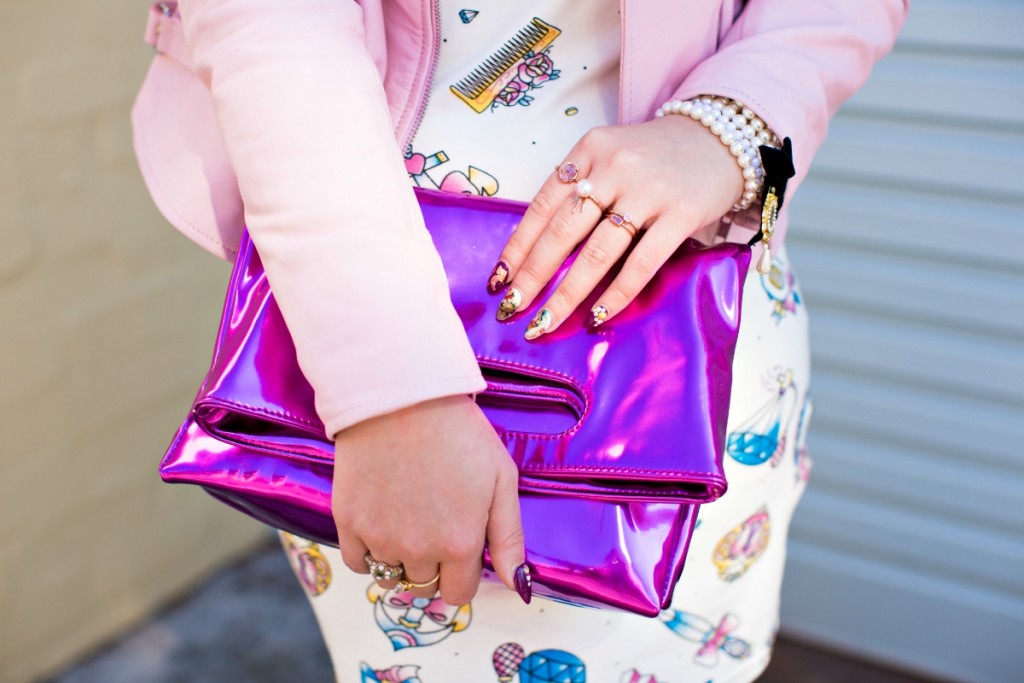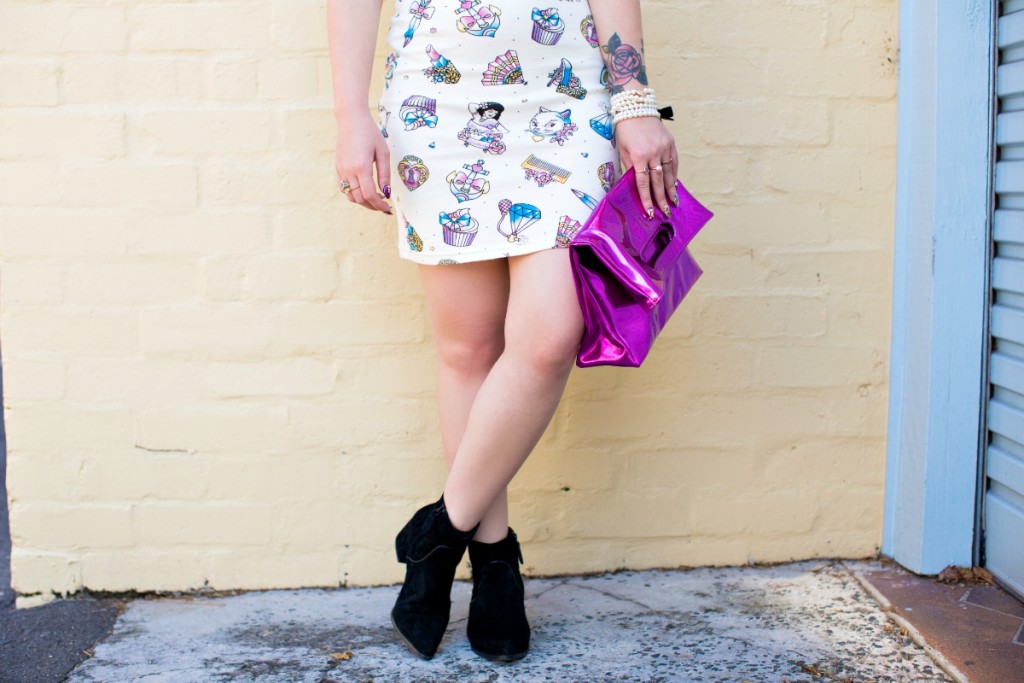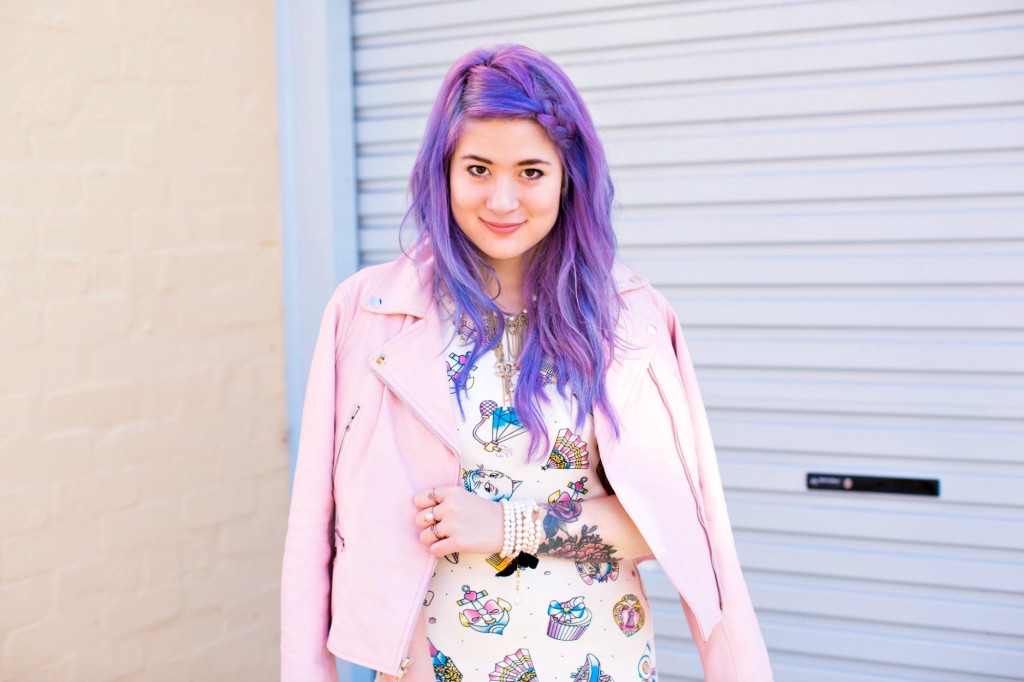 Wearing: Wheels & Dollbaby Inky Pinky dress, leather jacket and pearl necklace (worn as bracelet), Chanel necklace, assorted rings, The Whitepepper clutch, Senso Isla 3 boots
Such a fun print – when I first saw the release of the diffusion Wheels & Dollbaby collection titled Inky Pinky, I knew I had to get my hands on this adorable, flirty yet still uber girlie (with a rocknroll edge) print. A couple weeks ago I wrote about the collection and was pretty stoked to shot this look – though I must say Amy Jane-Brand kills it better than I.  I originally bought these cute Senso boots mainly for my day job (I work in an office) so am trying to look a bit less Emi Unicorn and a bit more office chic however I have been loving these boots as they are sooo comfortable and yet still have a bit of a heel to give me a bit of height – which is always a plus!
One of my favourite reasons why I love this look is just how comfortable it is – it's the perfect outfit with minimal effort required to look effortlessly cool. Think model of duty meets Doe Deere and that's this look!
Let me know if you've looked at the Inky Pinky collection and what pieces you're coveting?