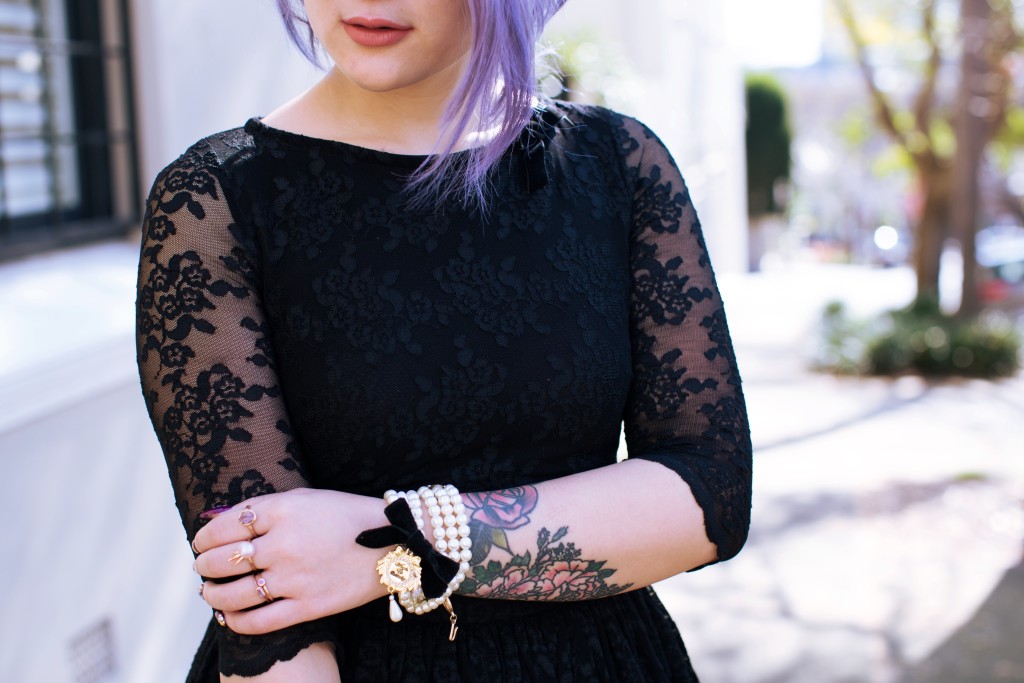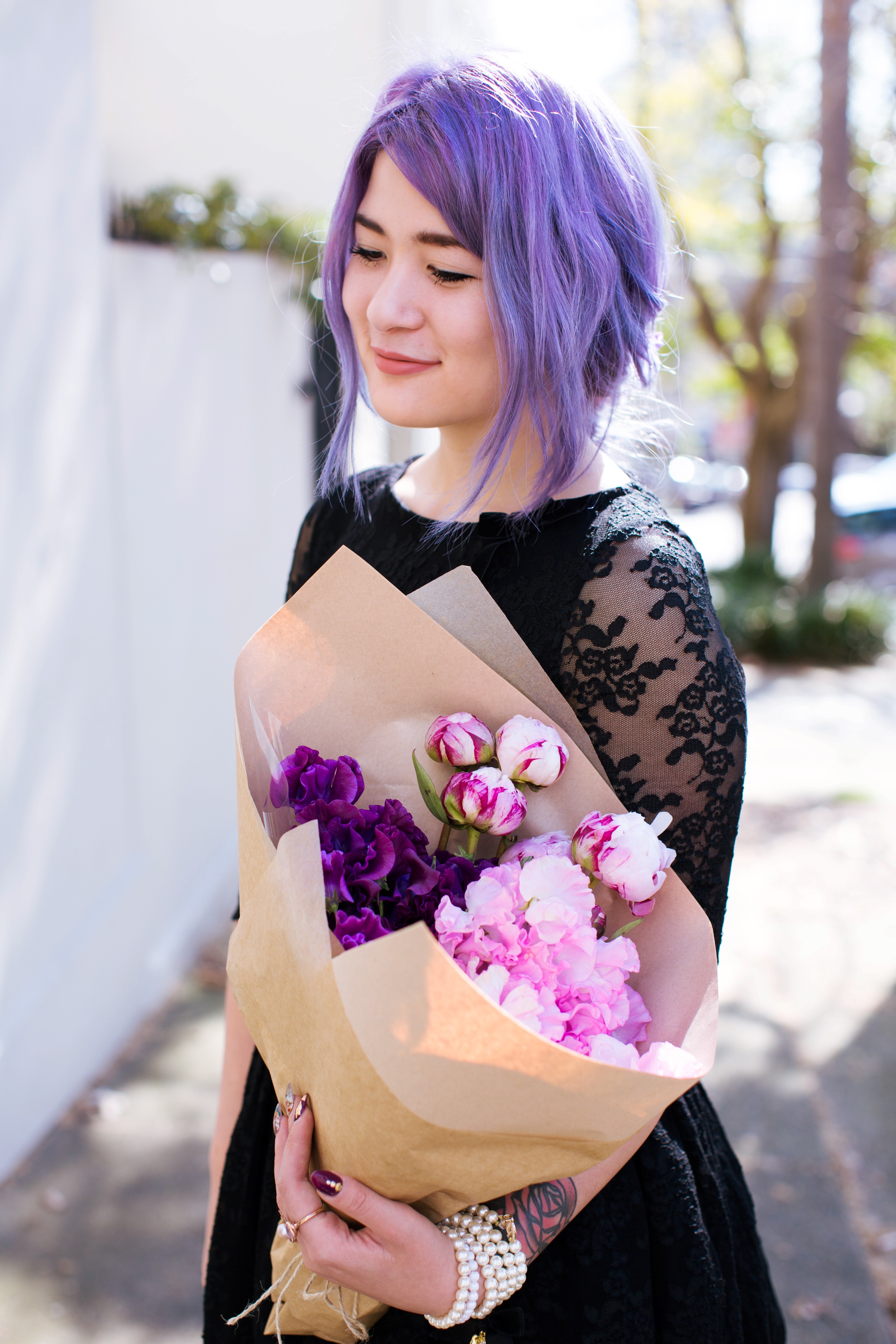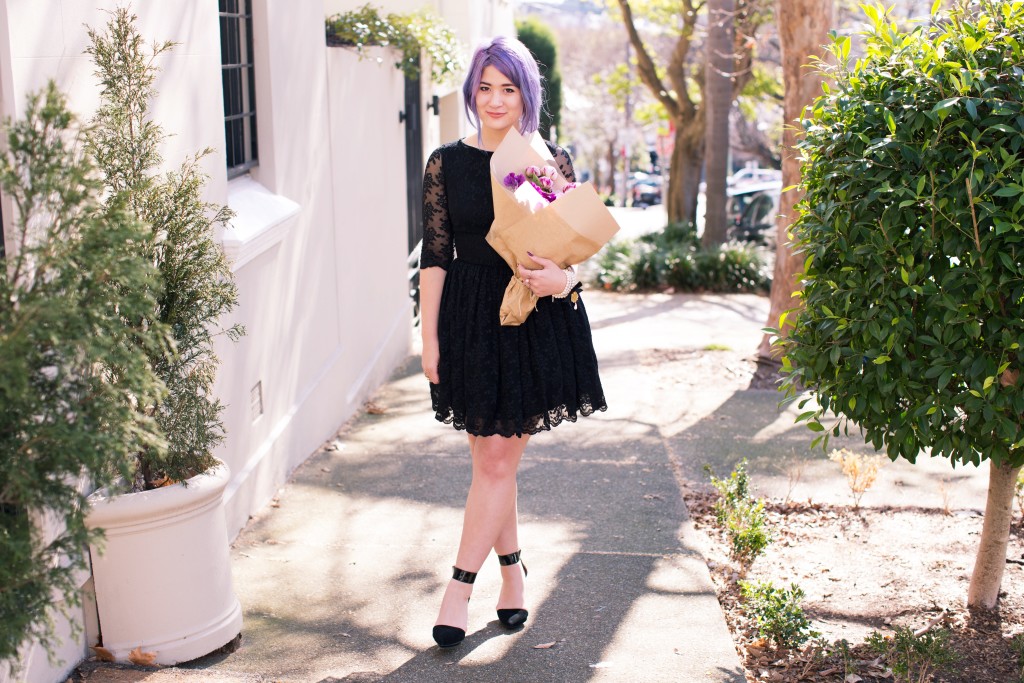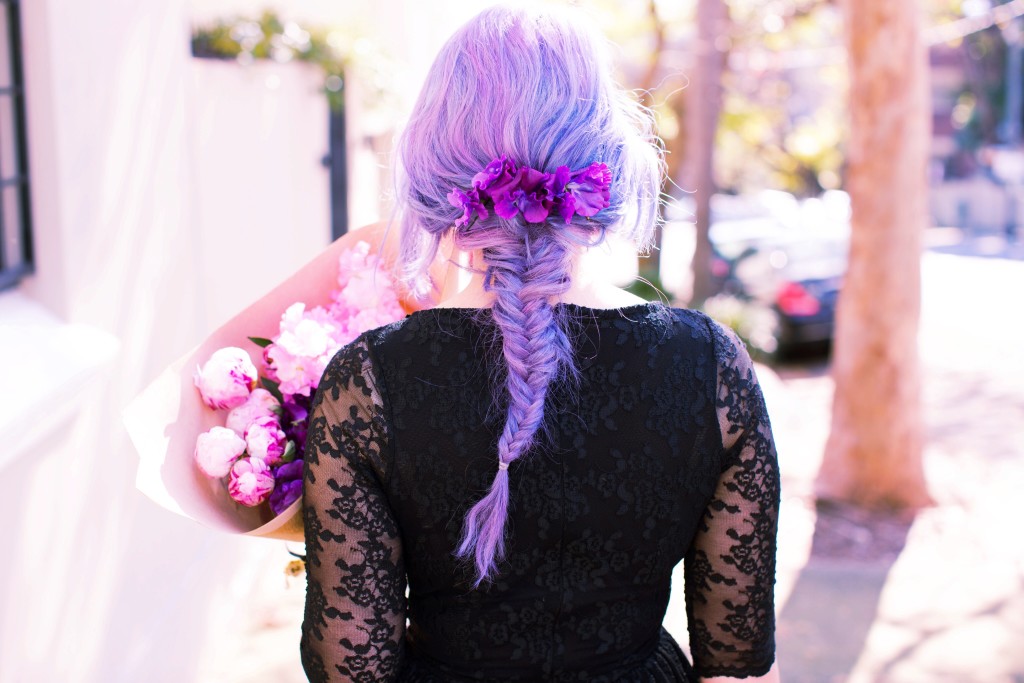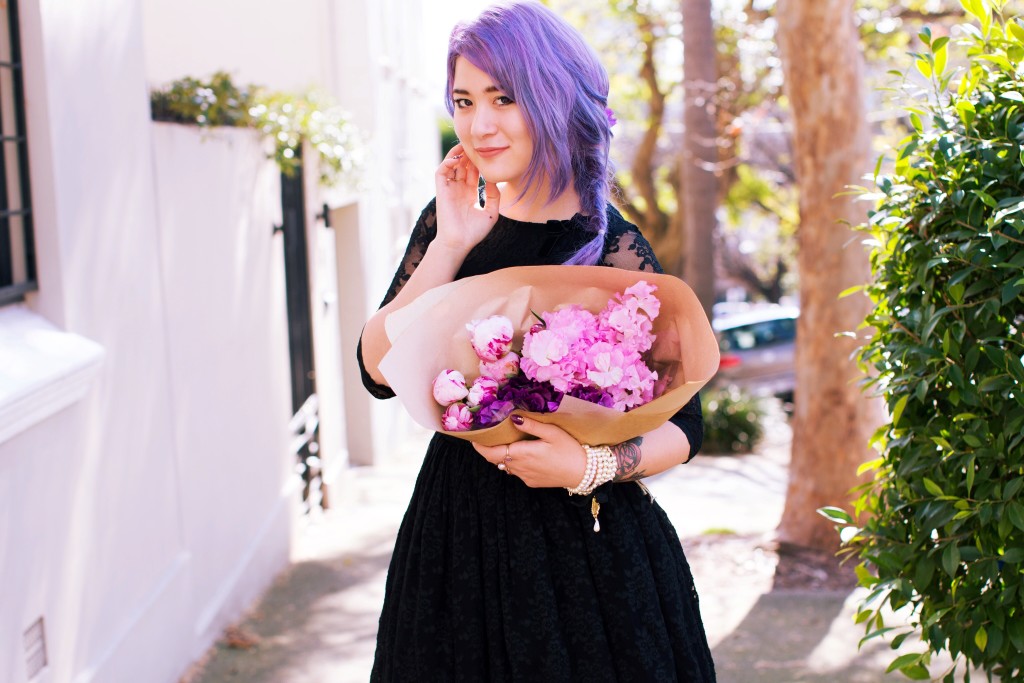 Wearing Wheels & Dollbaby Dentelle lace picnic dress and double strand pearl necklace (worn as bracelet), Jeffrey Campbell heels, assorted rings
An essential in any woman's wardrobe (made famous by Coco Chanel in the mid 1920's) the little black dress transcends trends and time – an instantly effortless chic look, it's my fail safe option if I'm having one of those "I don't know what to wear!" moments. When I first cast my eyes on this beautifully delicate Wheels & Dollbaby lace dress, I couldn't resist adding (yet another) timeless LBD into my wardrobe. Not only is this dress perfect for say… a picnic in the park with friends, it's also perfect for that special dinner event. I think what drew me to this dress was how incredibly versatile it is and the beautifully feminine yet strangely simplistic design meant the focus is all on the beautiful delicate lace. Although it also helps that this is my 'throw on and run out the house in 10 mins flat' little black dress.
Taking notes from Miss Coco Chanel and myself being notorious for being in love with pearls, I decided to style this dress with some classic pearl stranded necklace (worn as my bracelet) also by Wheels & Dollbaby and added subtle pops of colour with my favourite gemstone rings by Bahagia Jewellery and a fresh  fresh bouquet of sweetpeas and peonies!💮🌼🌸 I hope you like this look – let me know if you have a favourite LBD in your wardrobe and why you love it!