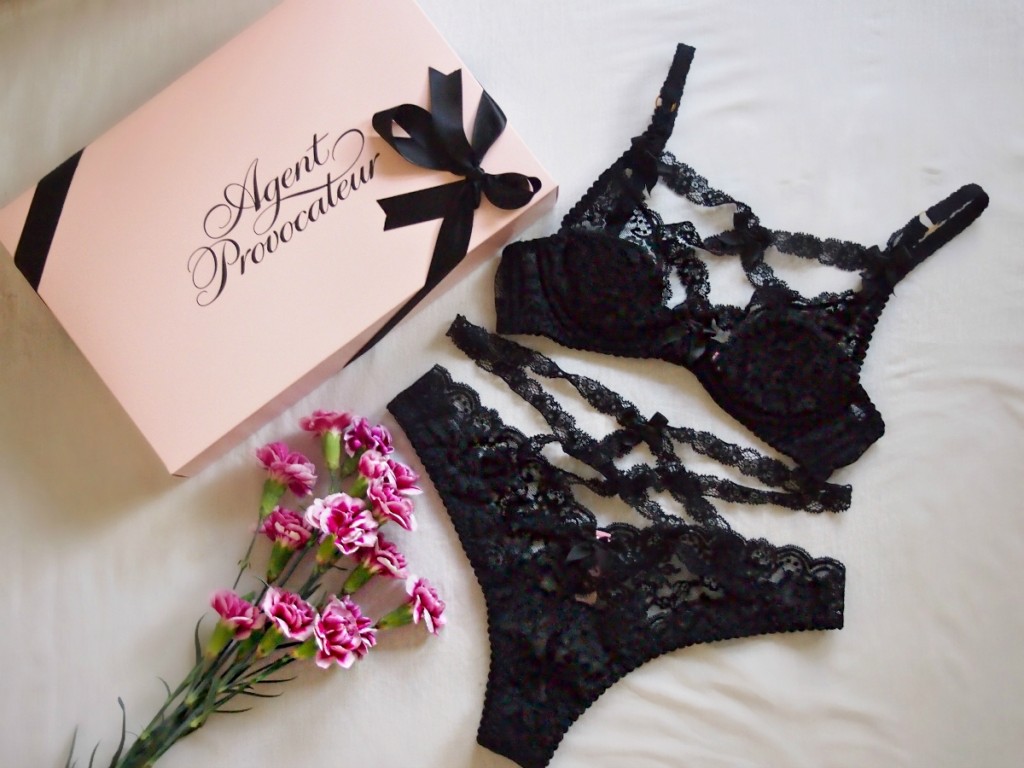 Juggling a full time digital and social marketing role while also working full time on my blog has been quite challenging yet incredibly fulfilling at the same time, though the only downside is not having enough me time to really relax and unwind. On the very rare occasion, yesterday I had the chance to really relax and spend some girl time with one of my best friends – we ate lunch at one of my favourite Italian restaurants in Sydney (Pendolino) and had delicious champagne and spend the rest of the day shopping. It's been a while since I've gone to see what Agent Provocateur have in stock – I wasn't actually planning on splurging on anything but could not walk past trying on this cute yet sexy lace lingerie set aptly named Chiki.  Described as "the embodiment of true '70s glamour, darkly mysterious Chiki cage bra is a fantasy of stretch black French leavers lace. Strategically placed bands criss-cross and envelop the body, leading the eyes to wander up, down and everywhere in between." I am so in love with this set and am so happy I decided to spoil myself.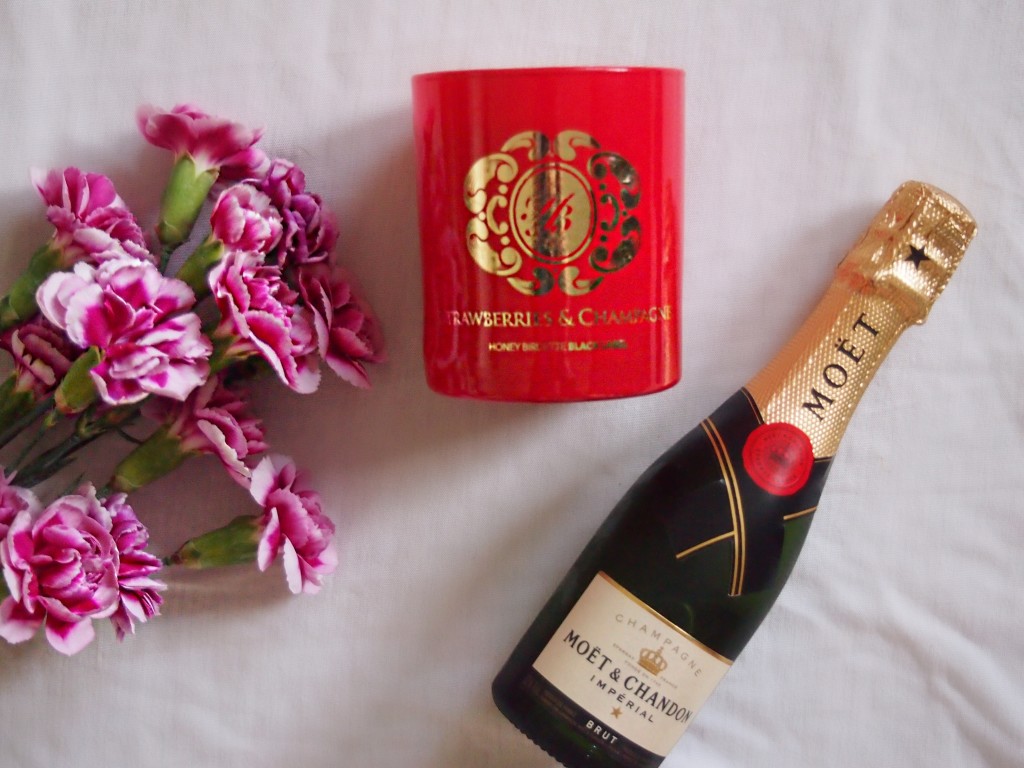 I also stopped off at Honey Birdette (which up until recently I admit, was a store that intimidated me) and could not leave the shop without getting one of their Strawberries & Champagne massage candles – not only can you use this as you would a normal candle, you can also pour the wax into your bath for a deliciously smelling bath (or of course pour it on yourself for a bit of fun).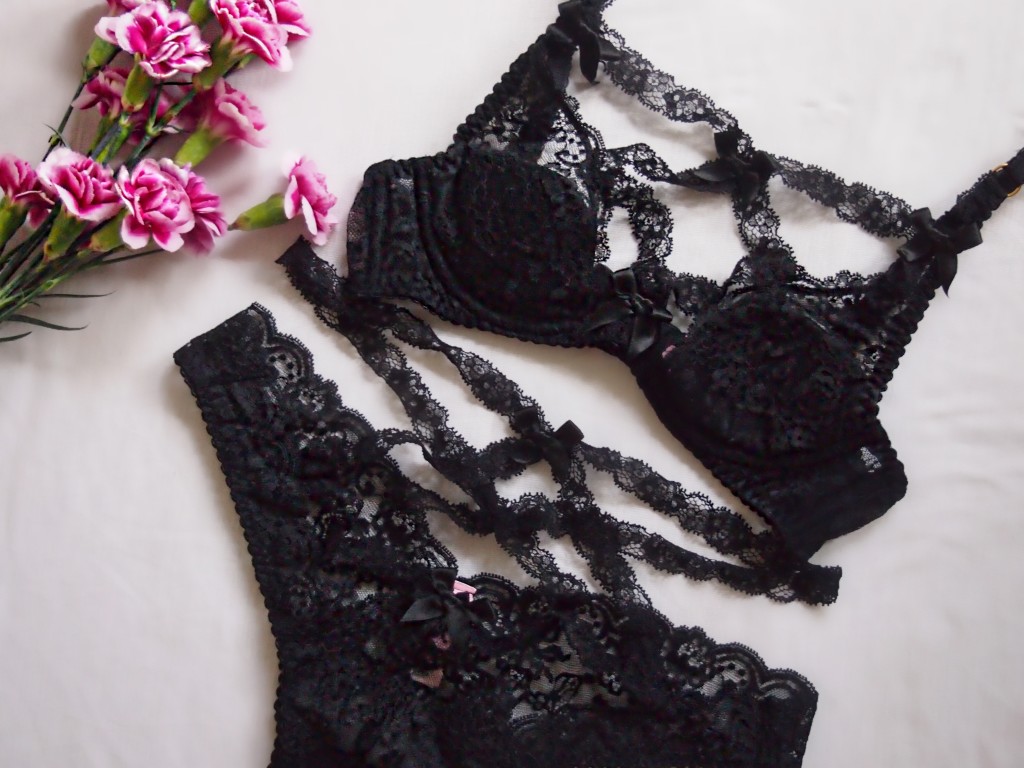 One of my favourite things to do when I'm feeling blue is to wear beautiful lingerie like this under everyday clothing – no one knows you're wearing it so why wear it you might say? Because you're doing it for yourself. Wearing makeup, looking after the way that you look and even wearing lingerie in my opinion should only be for yourself first. When someone says "Oh why are you wearing makeup? You look better without so much mascara or foundation or perfectly done brows!". Let's be honest. I don't dye my hair, put on makeup or choose what tattoos I want on my body for anyone other than myself. I do it because it makes me feel great, it makes me feel happy and feel good about myself and most importantly because it's my choice.
Do what you want to do. Wear whatever the fuck you want however you want to. Express yourself and don't be afraid or ashamed to do so.
x