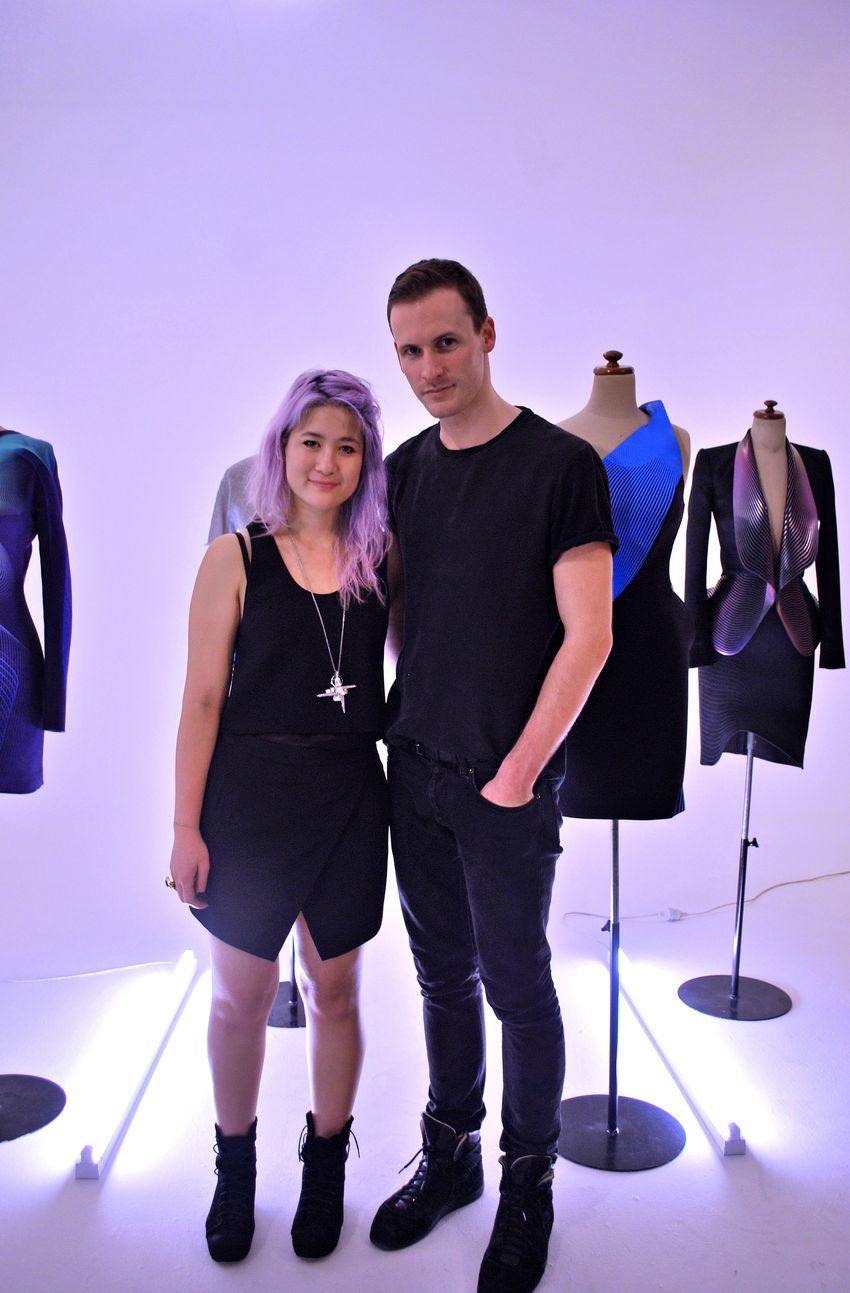 I had the pleasure of previewing the Dion Lee Resort '13 collection a couple of weeks ago – getting asked to hang out and play dress ups (I'm wearing all Dion Lee Resort '13 above) with one of Australia's most high profile contemporary designers despite the horrendous downpour was the cherry on top of my red velvet cupcake of a week.
I always get really shy when I meet someone who I really admire and look up to so when I was introduced to Dion and when I quietly asked him if we could get a photo together, he shyly admitted he is camera shy to which I also admitted sheepishly that I too (perhaps one of the only bloggers in the world) who is camera shy! Ironic and amusing yes I know haha. Well the image above is the result – and he is a super sweetheart, so humble, so lovely (and talented but we already knew that). Not only that I had the beautiful Rachel Rutt on hand to model pieces on – and yeah she looked killer!
Lunar Tides Resort '13 is comprised of an incredibly rich mint, lilac, black, white colour palette and DL's exclusive digital print as well as an incredible neoprene braiding detailing scattered throughout the namesake collection. My first impression from the collection as a whole – taking in the beautiful colours, conjured up images of Pandora – iridescent, illuminated world which needed to be touched.
The Resort collection aptly titled Lunar Tides is an exploration between swimwear and eveningwear and the affects of light where neoprene meets precision tailoring, unique prints and cut out detailing. One of the key stand outs in this collection is his unique neoprene braiding detailing and the use of an unique reflective neoprene print and wool which results in some really sick thin knit tees, jumpers and skirts.
And thanks to the HP Australia competition I entered just before MBFWA (and won!) I had $5000 worth of Dion Lee to pick out and fill my wardrobe – this was an extremely hard process to do, of course I overspent and then had to cut the list down.  Admittedly majority of my prize credit was spent on this Resort collection for his namesake line (yes I did get some mint into my wardrobe and one of the reflective knits) as well as his Line II range (last image) which I splurged on a signature black blazer, two skirts and a basic tank.
Admittedly before winning this prize pack, I was an admirerer of Dion Lee but had never had the pleasure of owning any of his pieces – so I am humbled and grateful for the opportunity to have some DL in my life.
Last week my blog turned 4 and in celebration I am giving away a Dion Lee piece as well as $750 in total worth of other goodies so please head over here to enter.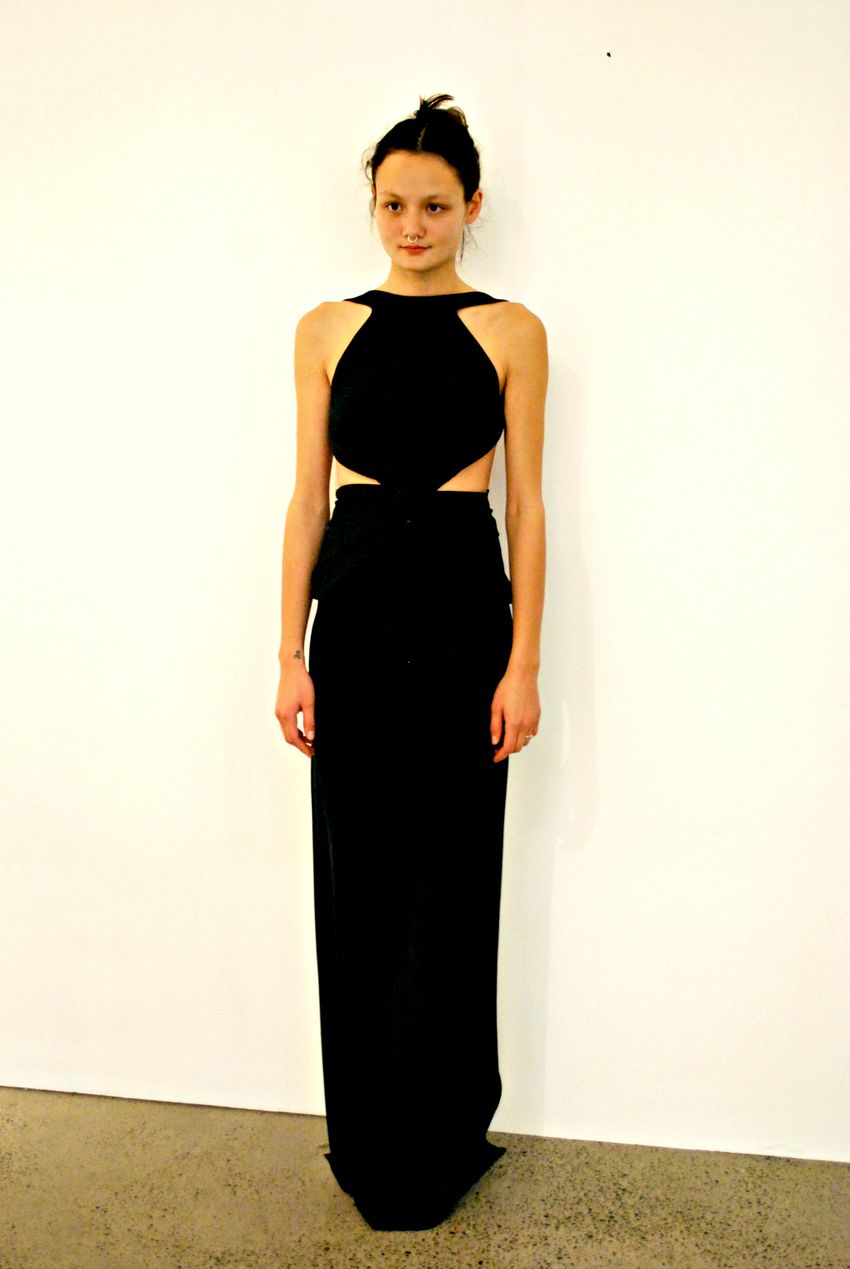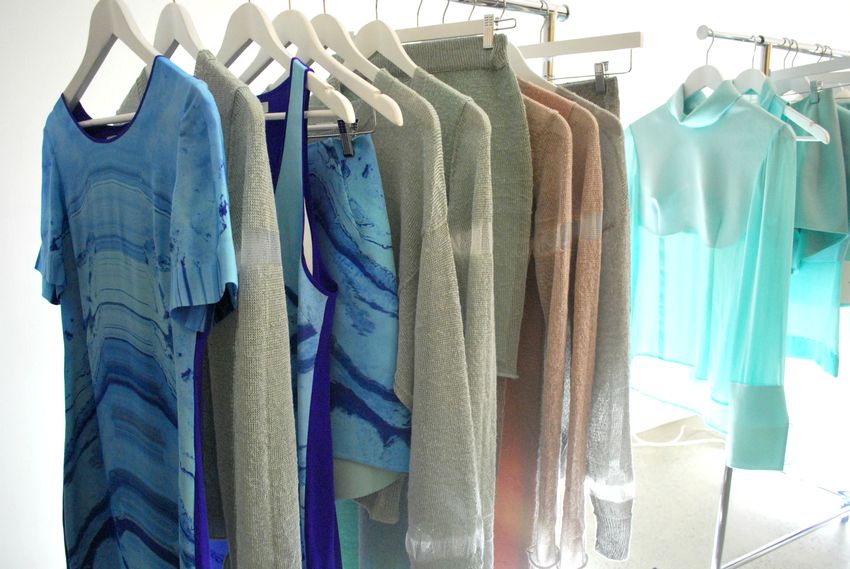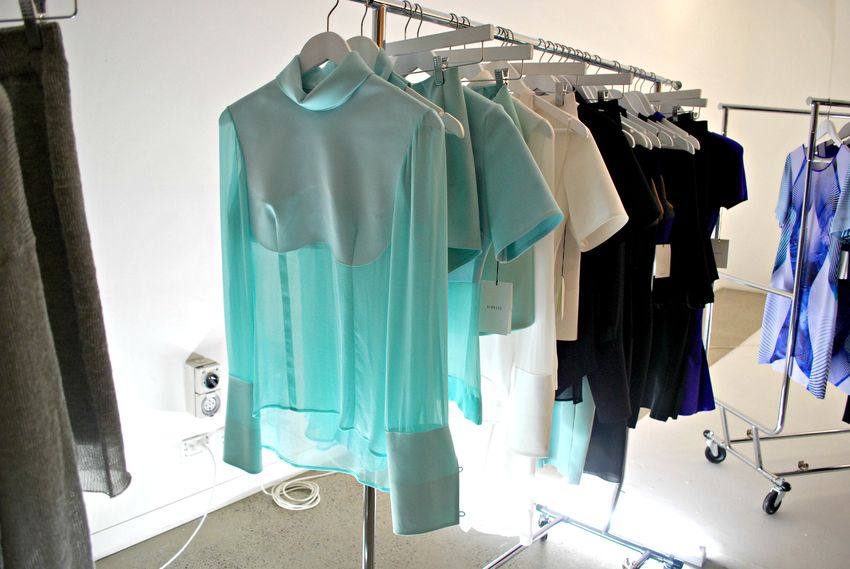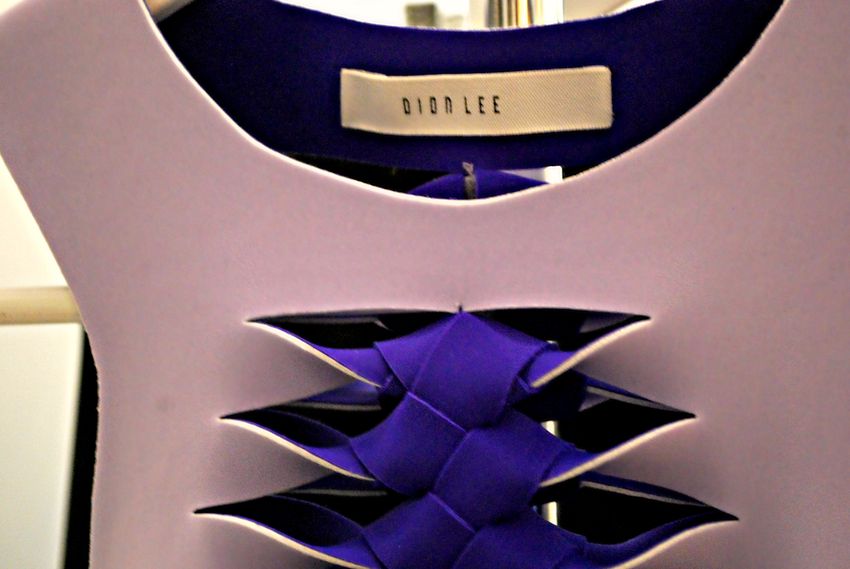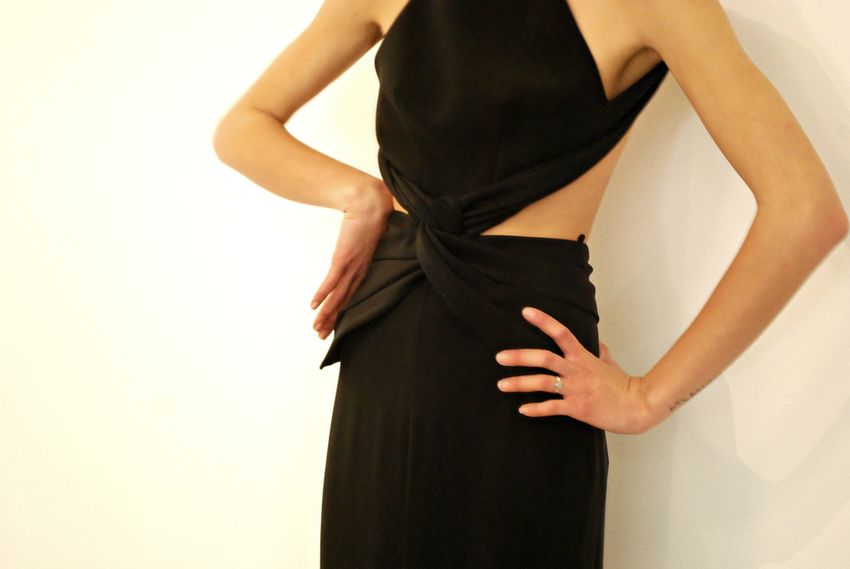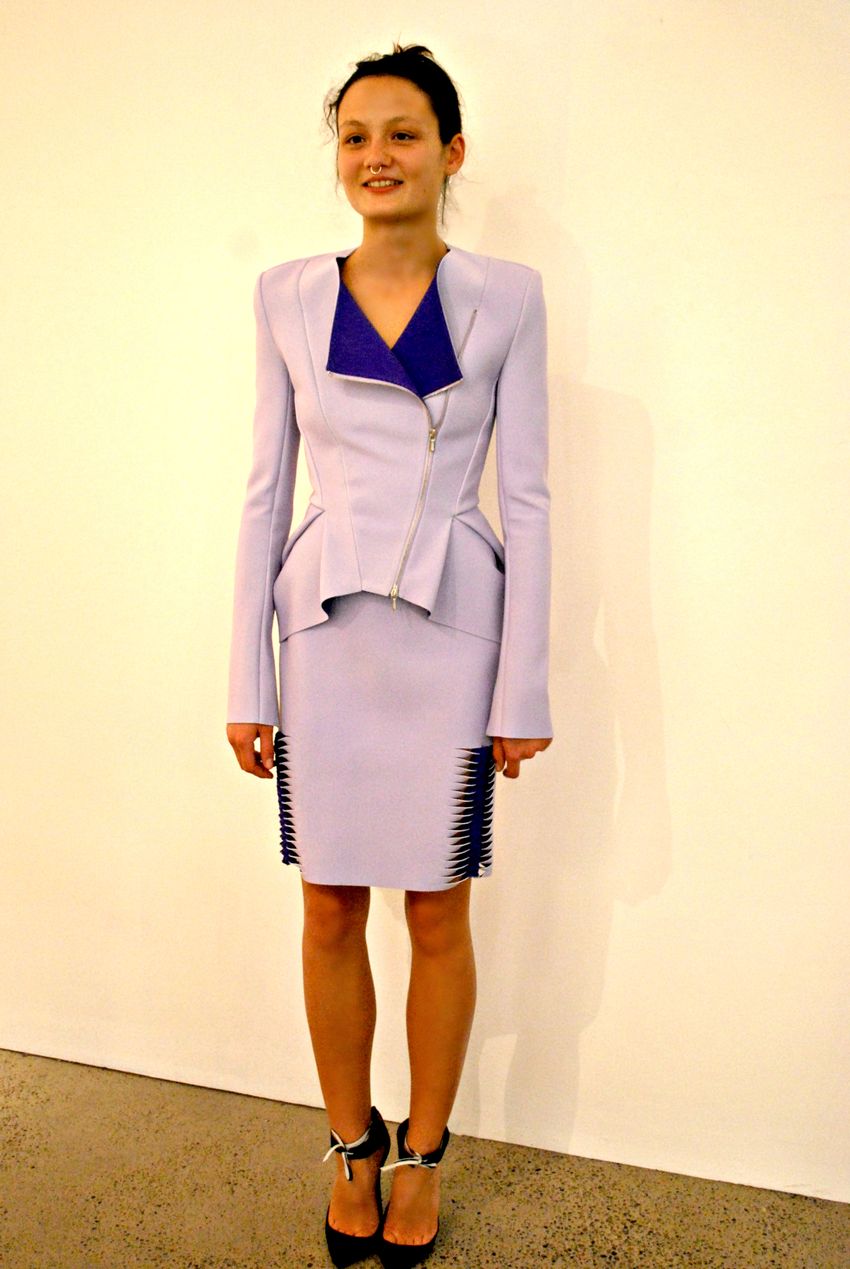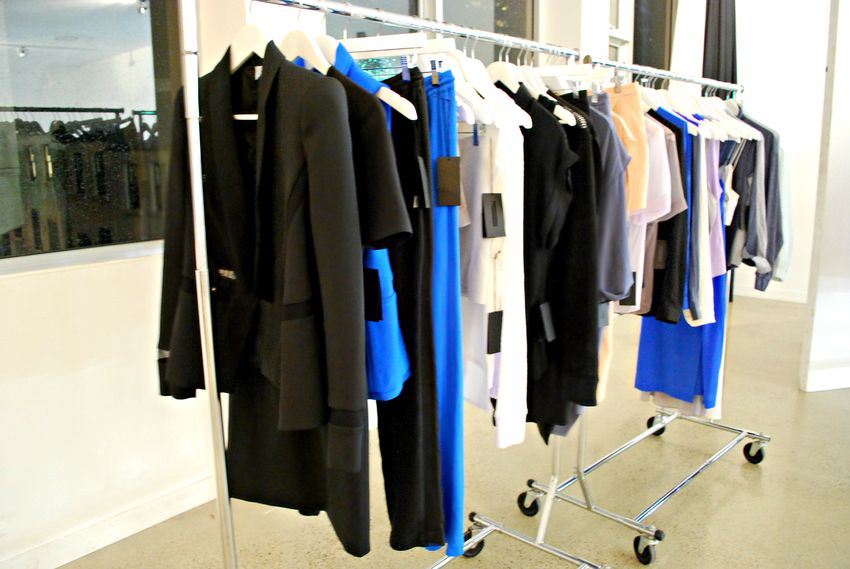 Line II range
Here's some of my favourite from the Dion Lee Lunar Tides Resort '13 lookbook (shoes by Kayne West):