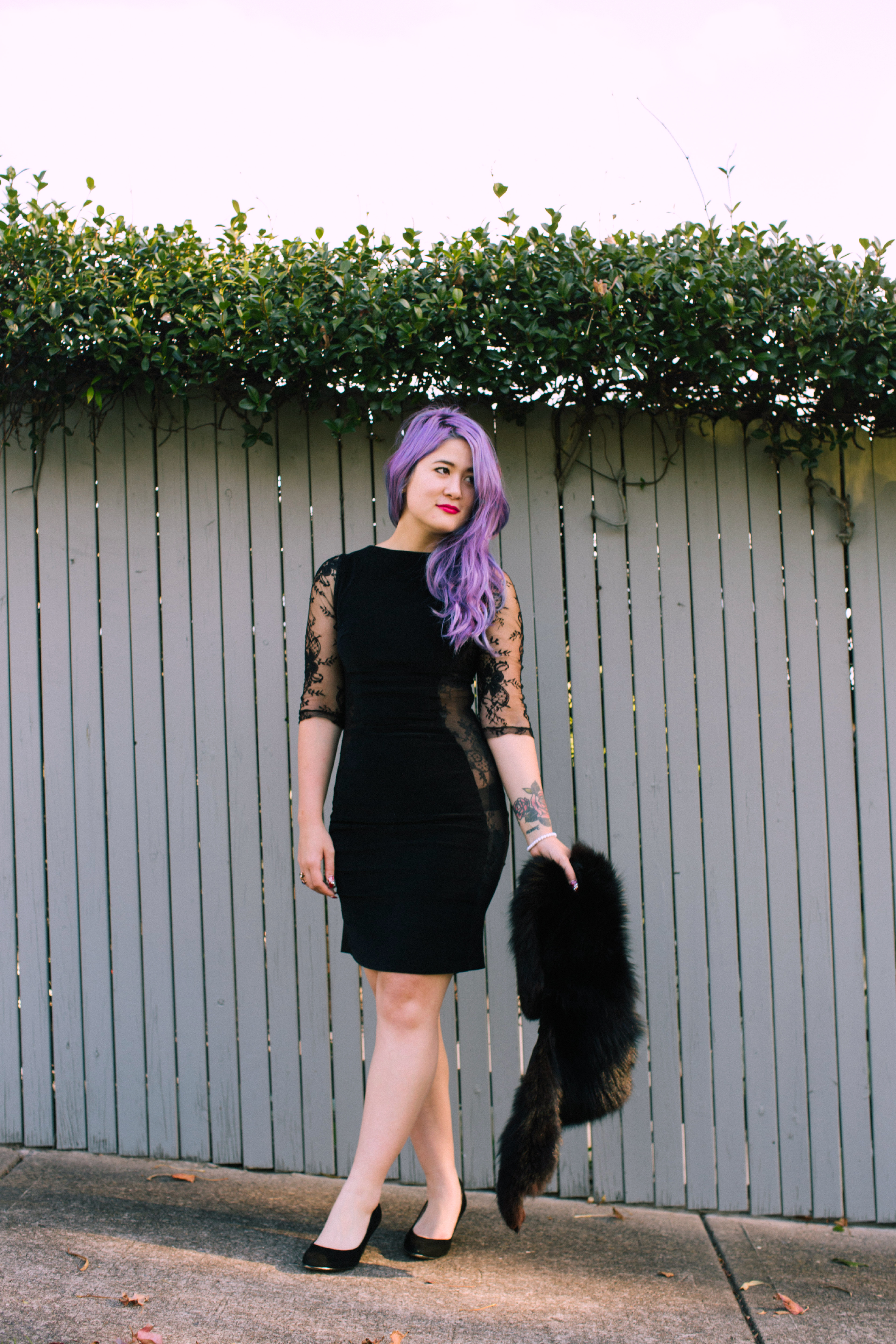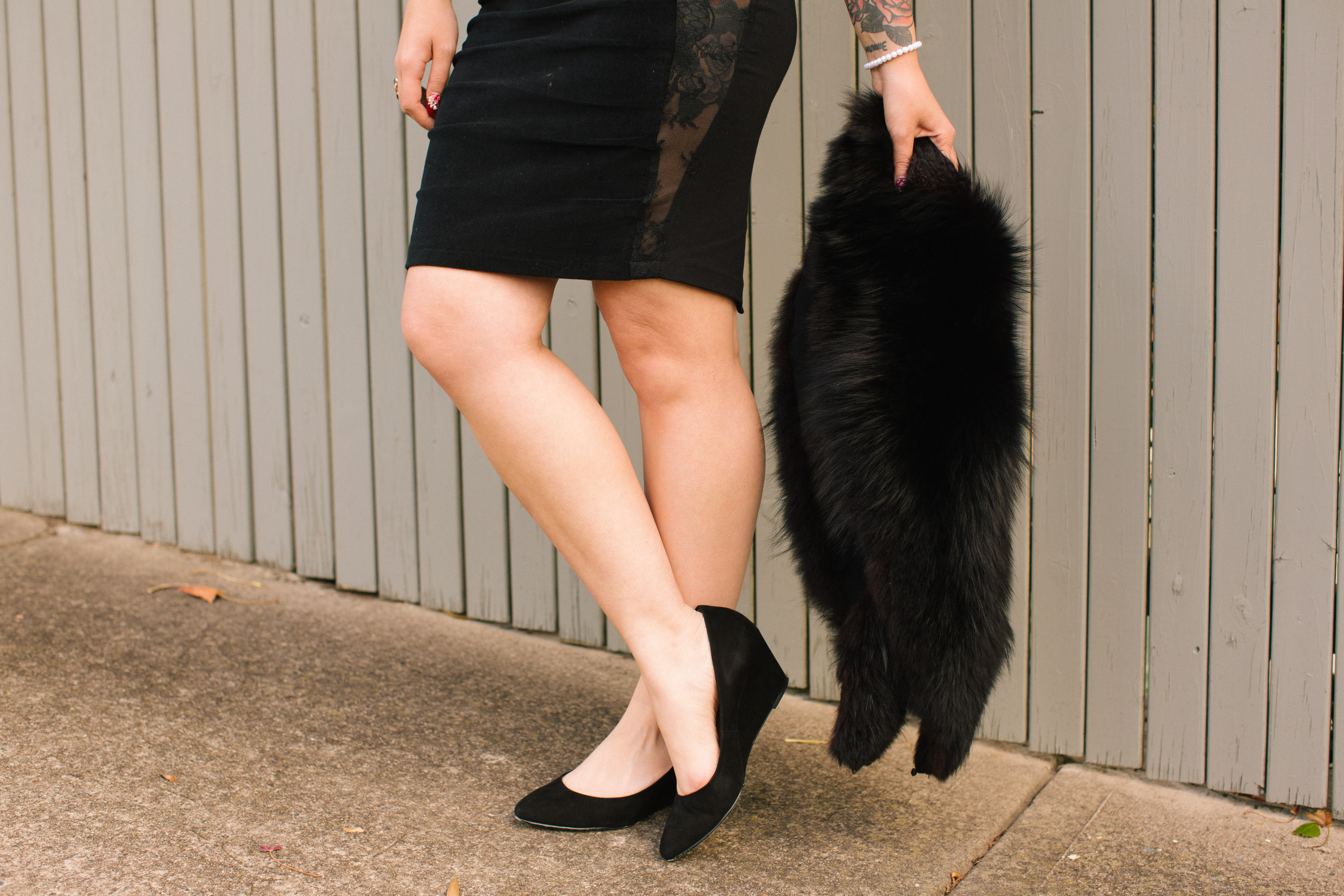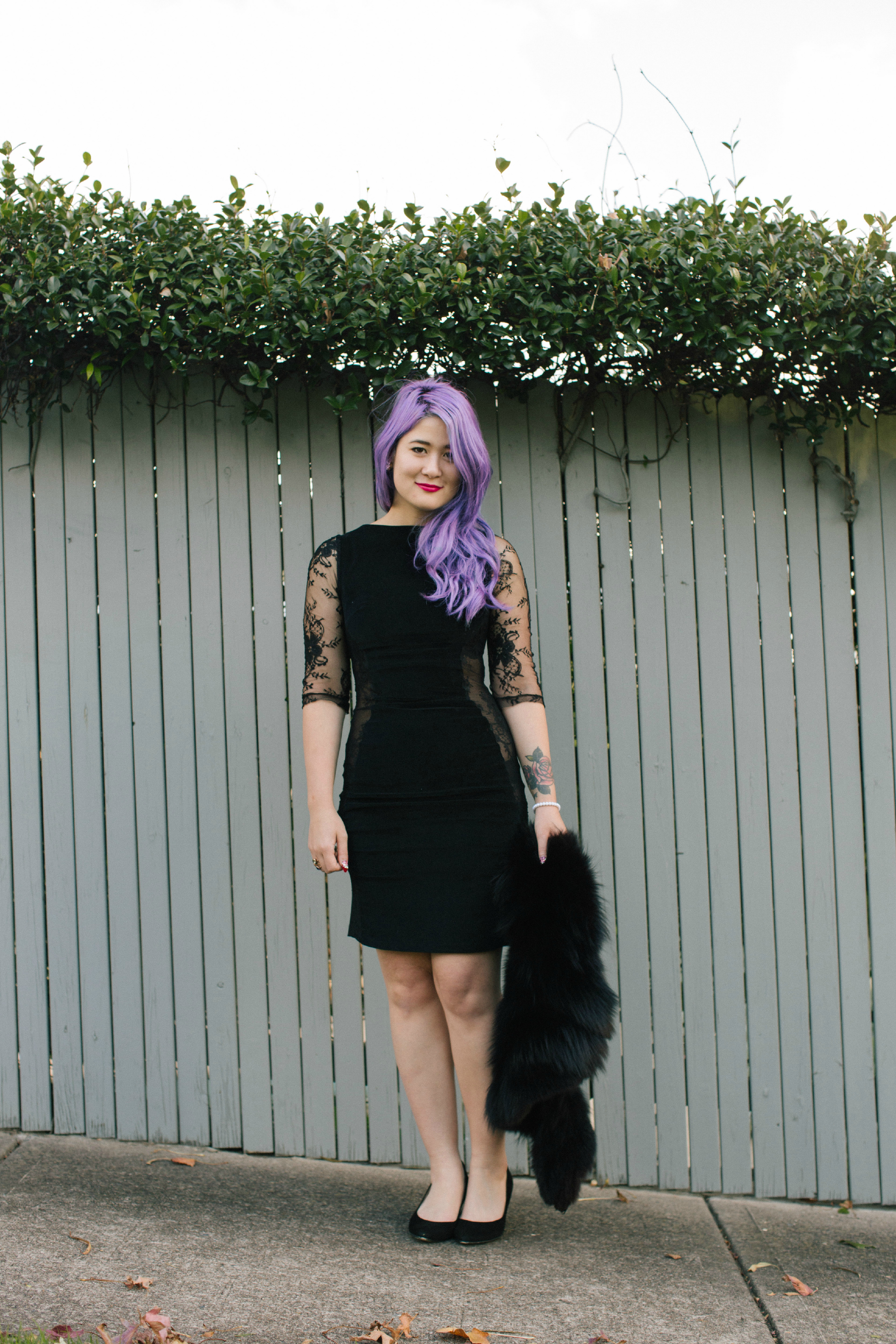 Wearing: Wheels & Dollbaby Velvet La Parisian dress, Vintage fur stole, Wittner wedges, Lime Crime 'Pink Velvet' Velvetines
When clothes make you feel luxurious and sexy, you know they're doing everything right.  Meet one of my newest Wheels & Dollbaby additions into my ever growing collection: Velvet La Parisian. I wore this beauty a few weeks ago when I attended MBFWA and felt so elegant in it I just had to shoot it to share with you all! It features some beautiful yet subtle hand-cut lace panels on either side of the dress and is the perfect dress for day or night. I've also been really digging wearing LC Pink Velvet, usually I stick to my baby pinks and peaches but this shade is just so pretty and bold it and I think compliments my hair perfectly.
For those asking, my beautiful gurl Kathryn (she owns Comb Hair) who you might have seen in my instagram photos kinda touched up my hair and has made it look incredibly soft and luscious – I absolutely love being friends with so many talented babes. Lately I've been really feeling girlie lately and Wheels & Dollbaby really are satisfying my cravings: with the perfect balance of feminine, cute and sexy, I find their pieces are great for everyday as well as that special night out. I'm really excited to be getting back into the swing of blogging again, it's been way too long without some personal posts between working full time and everyday life.
Oh and in case you missed it:
Being a HUGE fan of Wheels & Dollbaby I couldn't resist sharing with you my passion for this Aussie label and am exciting to be announcing I will be giving you all a chance to WIN a WHEELS & DOLLBABY PINK LEATHER JACKET like this one, valued at AU$695 RRP launching in the next couple of days: