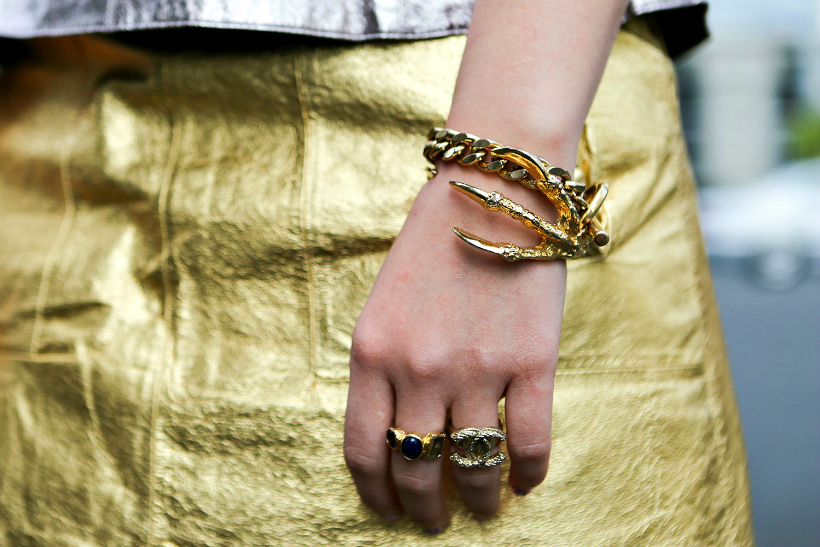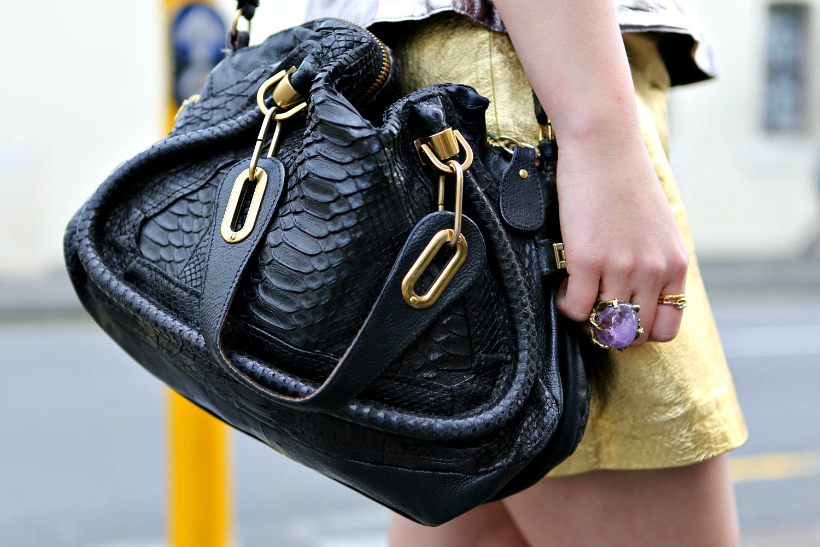 Wearing: Sportsgirl top, Zara skirt, Zomp shoes, Ivory Jar headpiece, Mimco chain bracelet, Pamela Love talon cuff, assorted rings (Isharya, Chanel, Bahagia), Chloé Paraty bag
Over the last couple of months I've really pushed my satorial comfort zone by incorporating as much colour into my wardrobe as possible – the thought of not wearing black is scary to me.  However I managed to wear basically no black (I mean shoes don't count right?) – instead opting to play on my other favourite eyecandy, metallics.  Being a self confessed magpie when it comes to loving all things shiny and sparkily, this cute faux leather peplum top and skirt seemed like a match made in heaven.
It's a nice change for me, slowly venturing out and feeling comfortable wearing colours – I know that might sounds extremely strange but having spent nearly half my life embracing black and working with textures (I definitely wasn't goth) but it's true!  What I really am excited about incorporating into my wardrobe though is florals, baroque inspired pieces thanks to Dolce & Gabbana Fall 2012 which I still can't get out of my mind.   What trends or styles are you looking forward to wearing?
See the original post on Foureyes blog here.