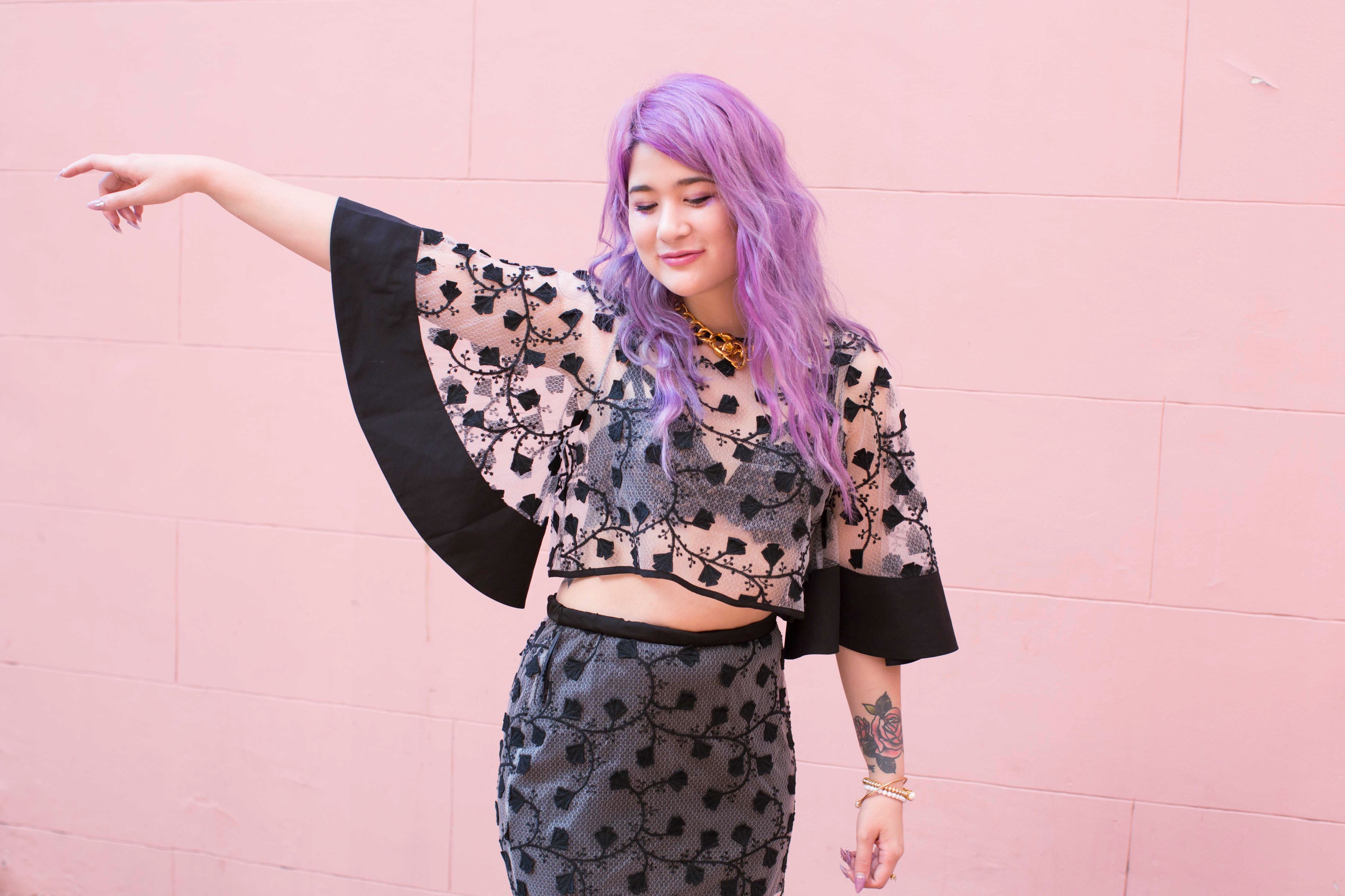 Having never really been one for sheer clothing, as soon as I saw this beautiful matching two piece top and skirt by Aussie label Alice McCall my mind changed! Known for their ultra-feminine designs synonymous for unique detailing and embroidery – what draws me to Alice McCall is how effortless it is to wear and style their designs.  Not only is this entire outfit the perfect combination of cute and bohemian, it really is one of those outfits that can be worn strolling to the shops (or that picnic with friends) or equally as wearable at the races! I saw this beautiful pink building in The Rocks and knew I had to shoot here and it perfectly with what I had envisioned the photos to turn out to be like.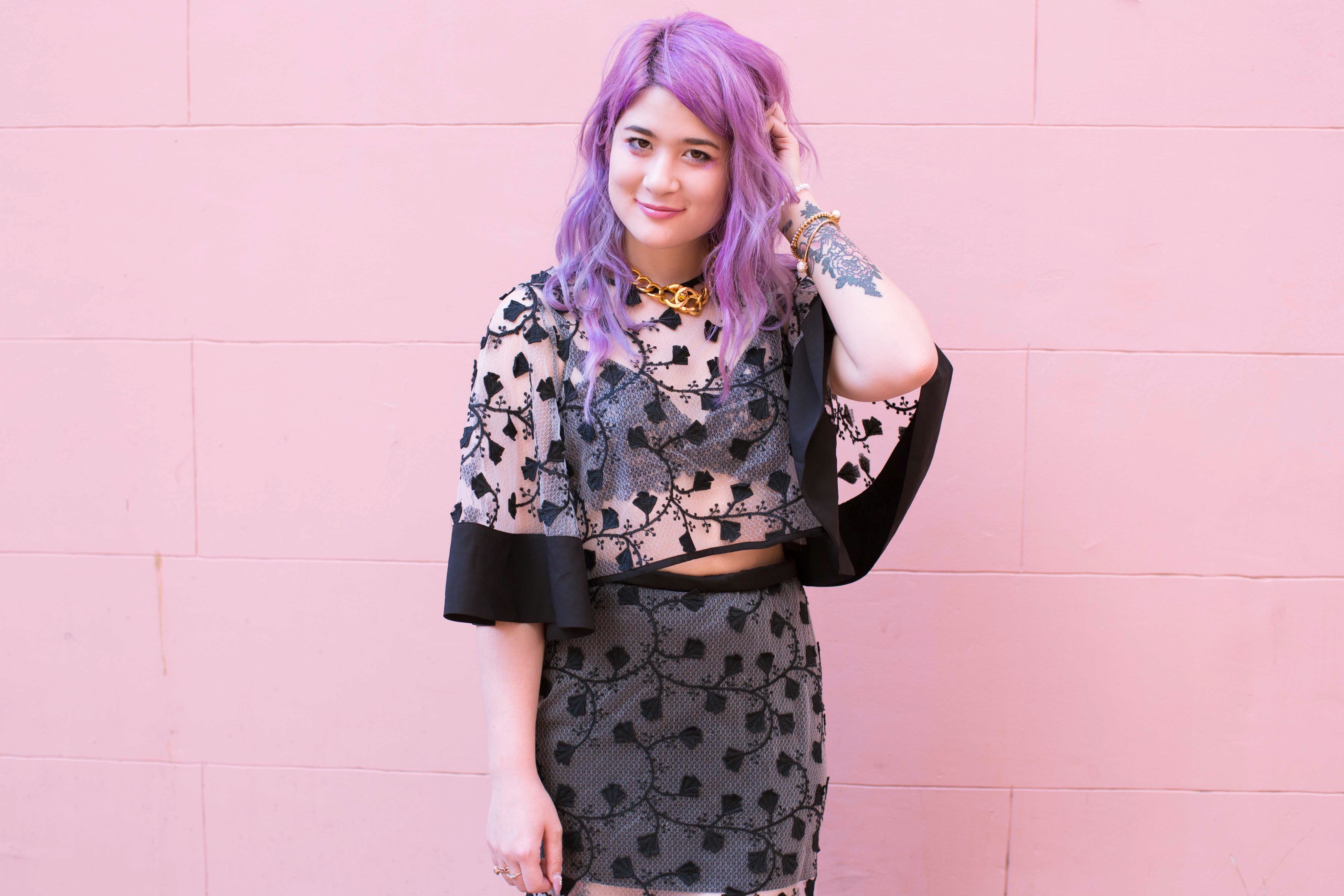 Wearing Alice McCall top/skirt, Dita Von Teese bra, ASOS shoes, Chanel necklace, Alexander McQueen skull bracelet, assorted rings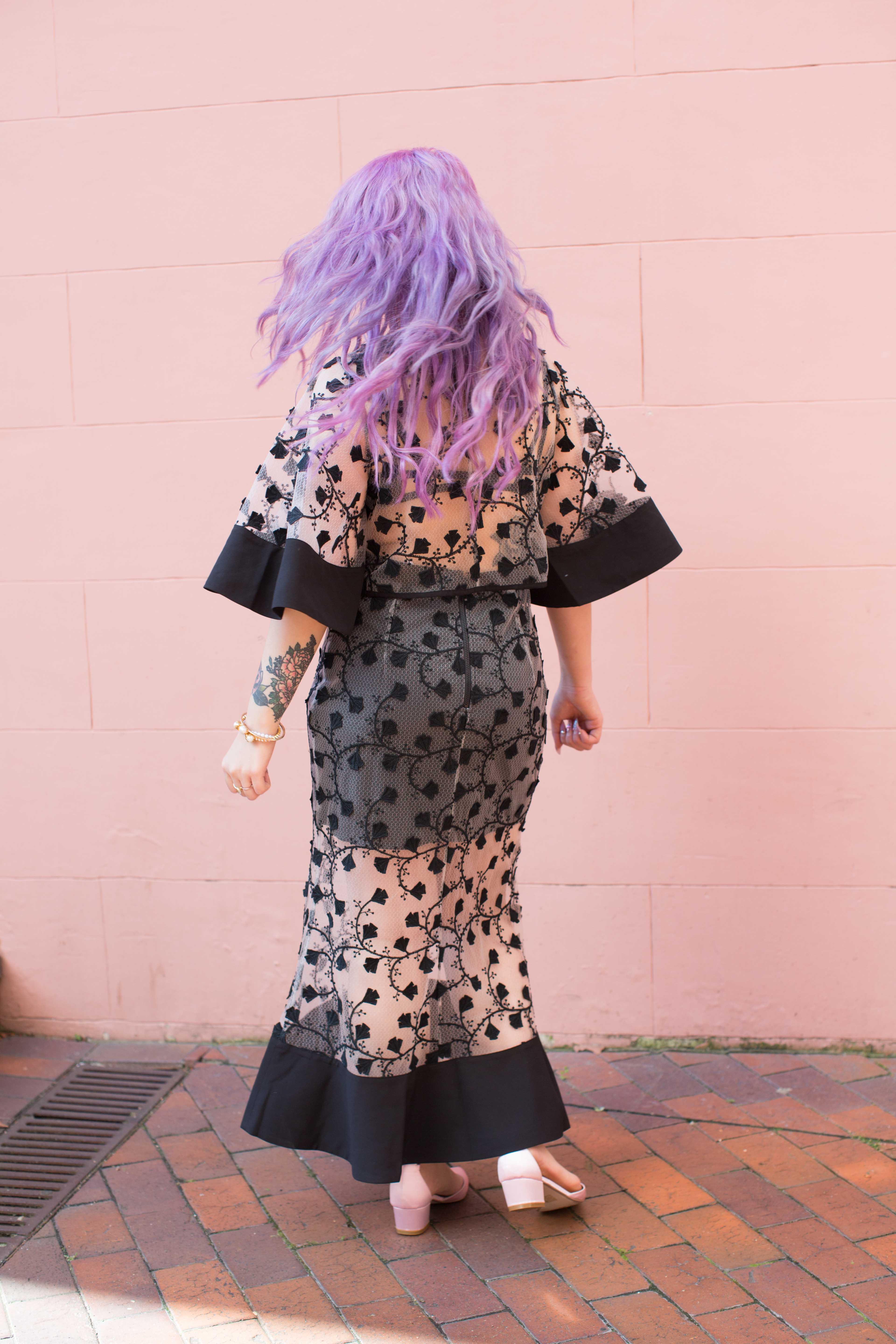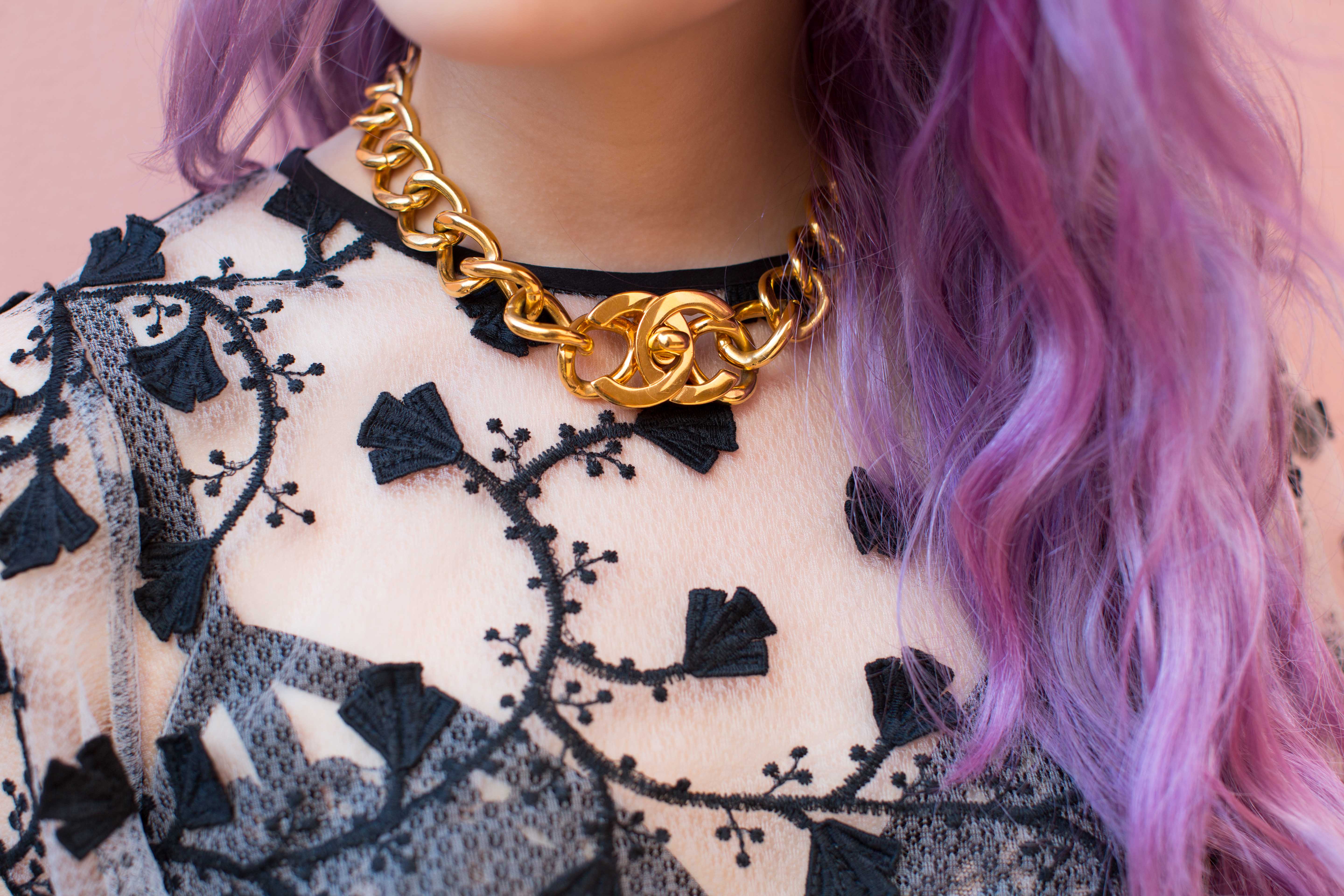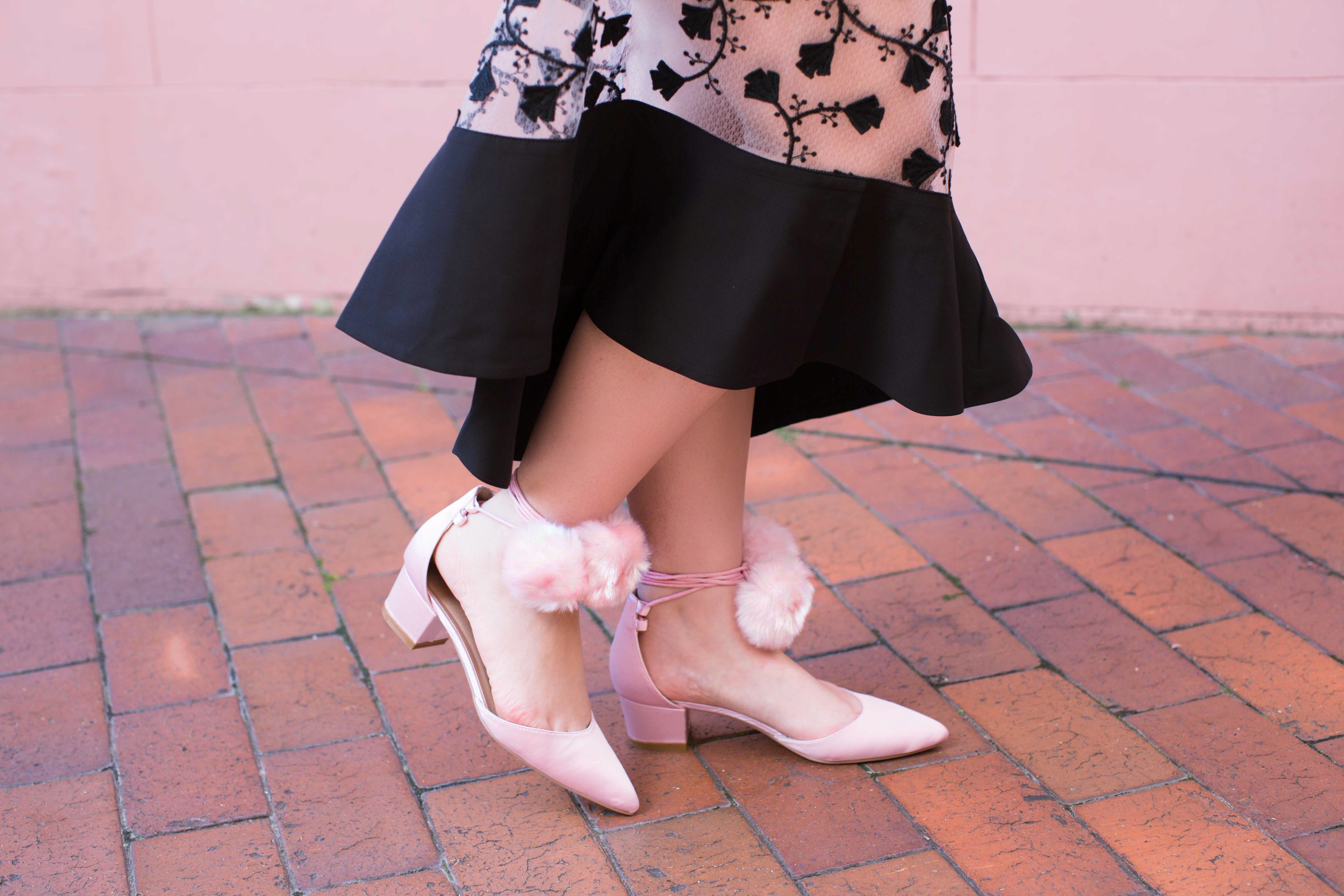 Having been extremely busy at my day job and in between trying to figure out my schedule and my photographer's schedule, we finally found some time to shoot!  I picked up these cute fuffy shoes from ASOS for around $50, not bad for some instant kawaii injection. It's the pom poms that got to me, lately I've been so obsessed with fluffy pom poms, pink and glitter everything. From makeup to eyeshadow, hair accessories, shoes to clothing – call me obsessed! I've also been thinking about starting shooting some videos for my Youtube Channel – let me know what you think and what you want to see on there: maybe some more pastel hair video tutorials or a Q&A video? Let me know in the comments below!