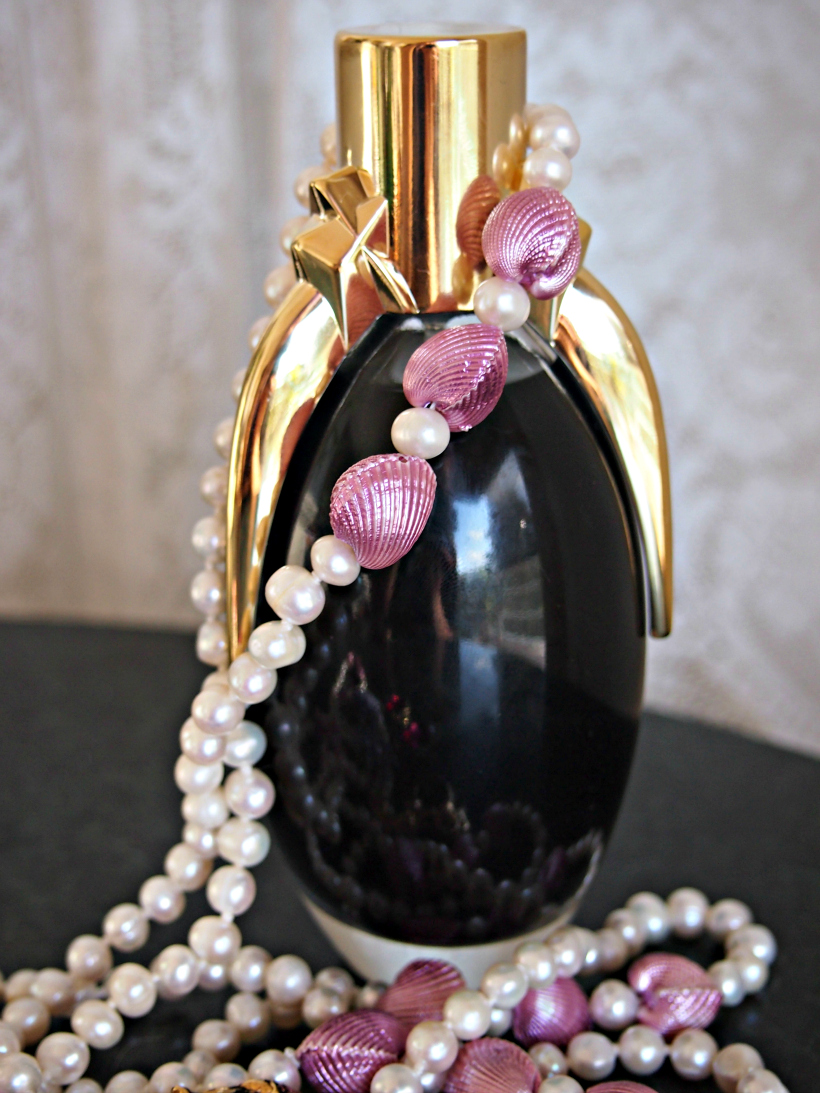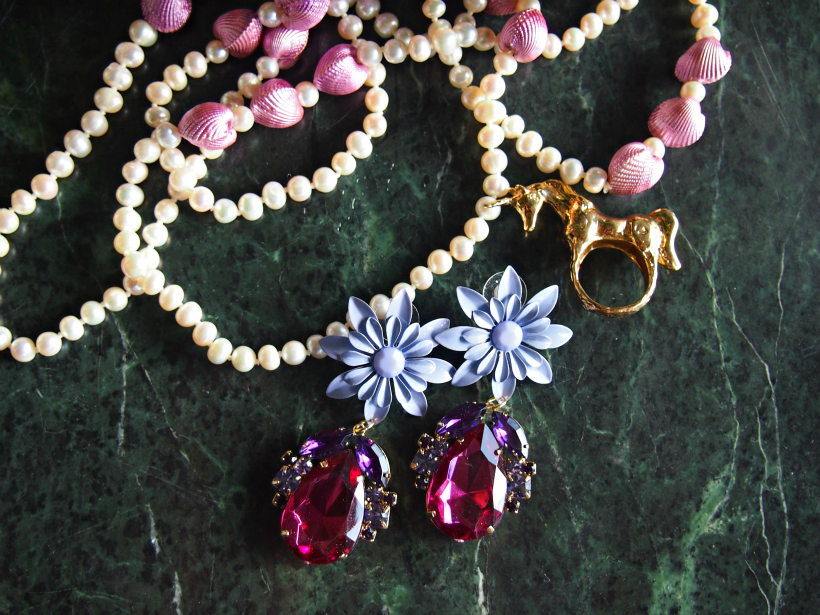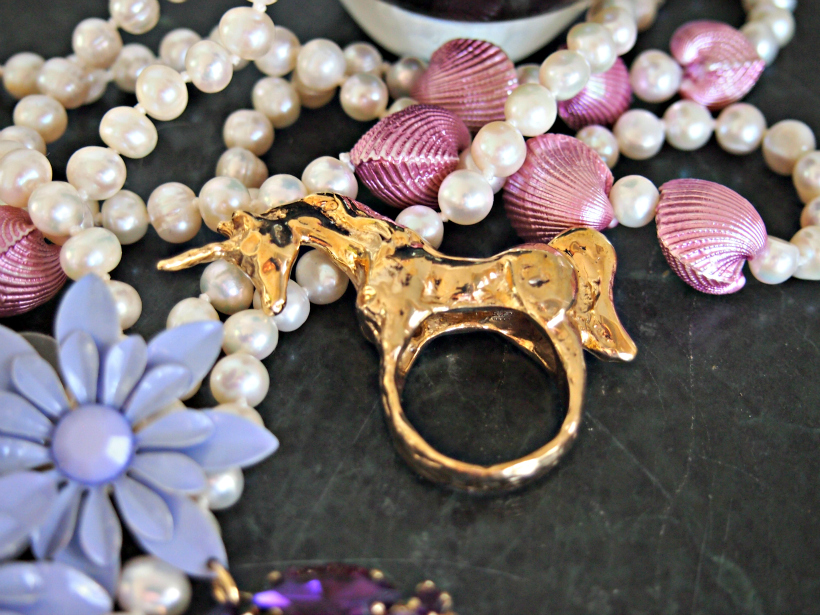 It finally happened.  I got round to buying Lady Gaga's debut fragrance FAME and boy does it smell delicious!  A mix of pulverised apricot, crushed heart of tiger orchidea and tears of belladonna – this unicorn has the FAME. It's just so good!  It's a cool rich black fluid which sprays on clear and smells so sweet you wanna die with happiness.  Plus the bottle is so cool, the cap doubles as a cradle for the perfume bottle if you wish it to be – definitely don't regret buying it.
I also picked up this super sweet freshwater pearl and mini scallop shell necklace from a little random boutique for a sweet $60 – I'm a HUGE lover of pearls, I have so many different types of pearl necklaces and I love piling them on with each other.  And who couldn't resist buying these cute flower jewel earrings?
Finally debuting my favourite new ring: a super cute unicorn ring which I found on Etsy handcraft by Miss Linda Smyth of FLEATHERS & RABID FOX Jewellery – it's by far my favourite kind of unicorn ring and trust me, I've scoured every corner of the interwebs looking for the perfect unicorn ring: this is it.
Sorry about the brief mini hiatus, honest to god I couldn't find my camera cable and thus couldn't upload anything till finally thank god I found it today. Heaps more exciting outfit posts to come!
Current giveaway: WIN UNICORN PRIZE PACK