If I had to name one fashion label that was my ultimate luxury brand, it would without a doubt be Dolce & Gabbana. Known for it's decadence, strong Sicilian influence (and heritage), luxe embellished styling and to die for accessories, over the last couple of years I've been fortunate enough to add a few pieces to my slowly growing collection. Having wanted to get the right accessories and right styling, I've been saving this look for well over a year now. Both dress and heels were found while on sale however still cost me a fair bit so wanting to finish the look but without the Dolce & Gabbana price tag (and let's be serious, I had no more money left haha) I decided to have a look around to see if I could find the perfect complimenting accessories at a fraction of the cost with still full impact to complete the look. I took inspiration from Dolce & Gabbana's usual runway looks and was able to replicate the look at half the cost – find out how below.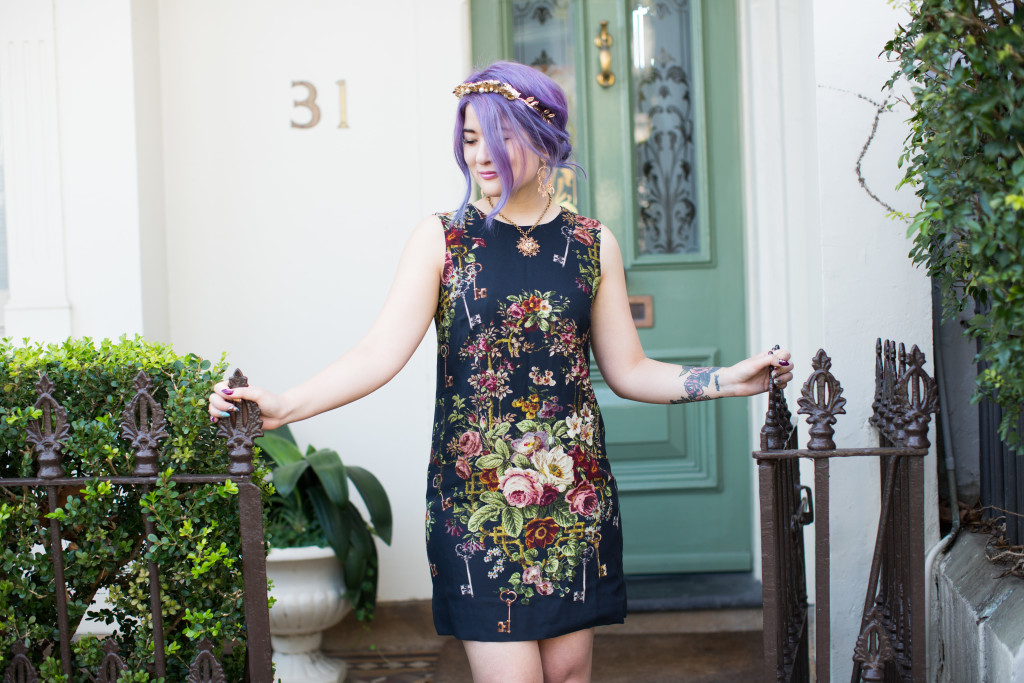 Wearing: Dolce & Gabbana dress and heels, Necklace and earrings from Etsy, custom made headpiece by SneakyPeek, assorted rings, Limecrime Velvetine lipstick
1. It's all in the details. 
Choose accessories which compliment your outfit – look for unique details in your outfit, whether it's lace, complimenting colours, textures or a particular print or theme and from there choose a complimenting accessory. For this look I focused on the antique key and chose to focus on baroque gold pieces to compliment and tie my outfit all together. 
2. Coordinate your accessories for a full statement look.
Matching your accessories for a full impact look. You can do this simply by sticking with a particular jewellery colour like gold or silver jewellery then go further by coordinating your accessories for a cohesive look, eg gold necklace with gold rings. A low cost and simple way to have a strong outfit.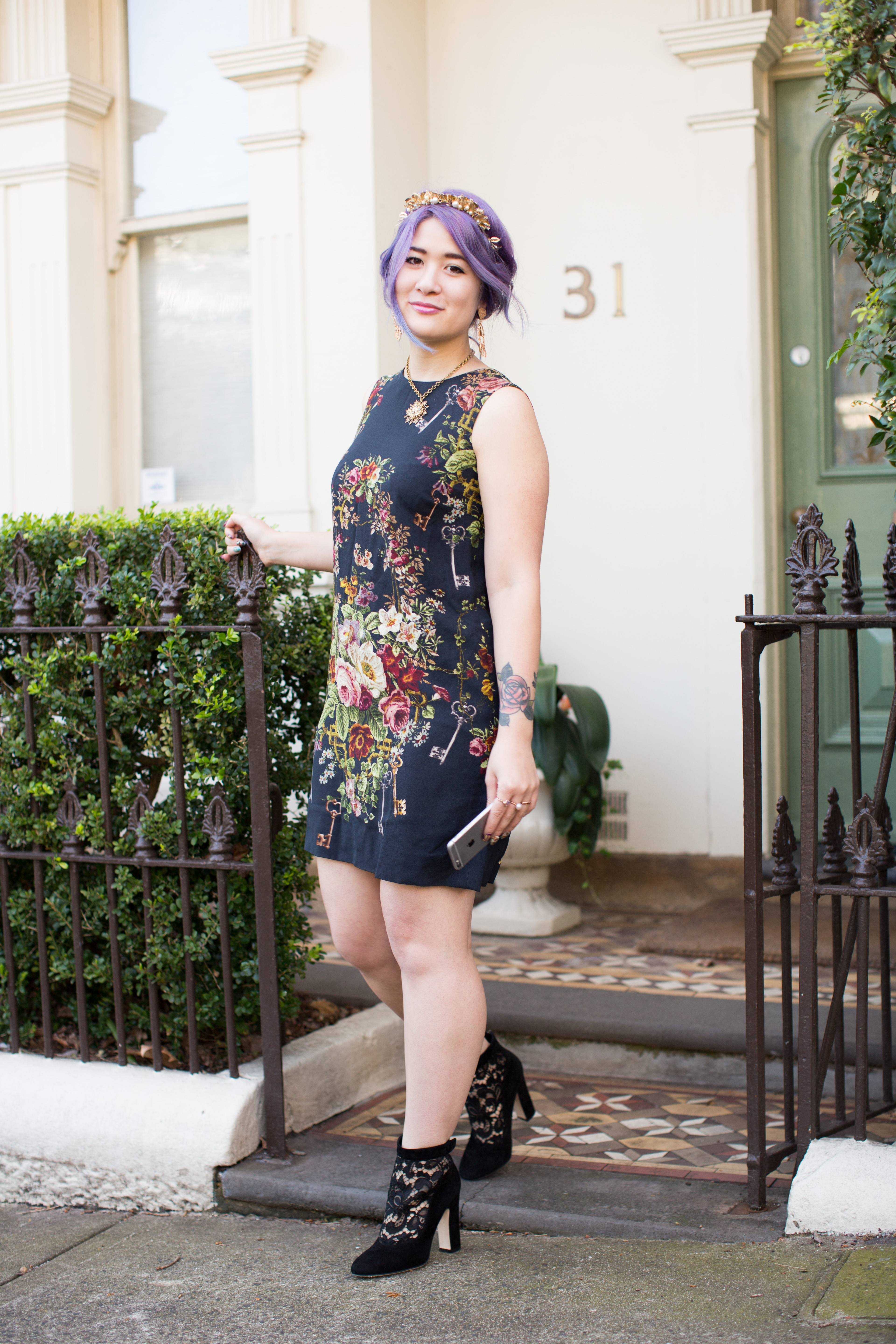 3. Don't follow trends, find your own style.
For those who have followed my blog for a long time, you would know that I absolutely adore pearls. My everyday look includes a pearl necklace and simple pearl stud earrings with a few favourite rings. Along with pearl jewellery, I also adore gold jewellery – in particularly gold rings and gold statement necklaces and more recently rose gold jewellery for a more softer look. While Carrie necklaces seemed to be all the rage and now chokers are back, look and find your own individuality and style for a look that others will covet!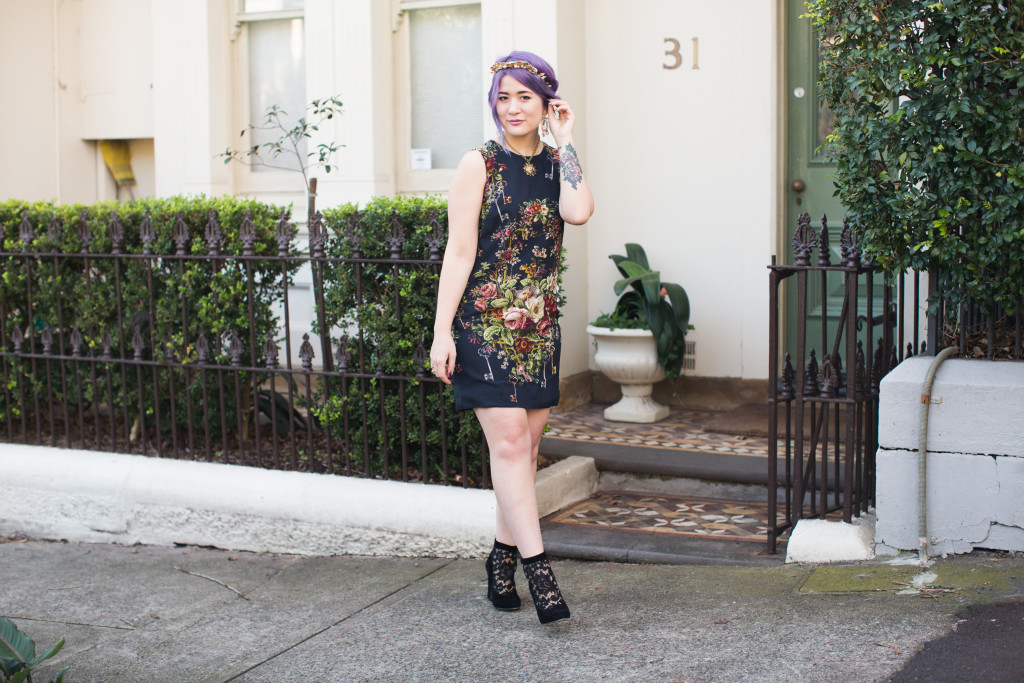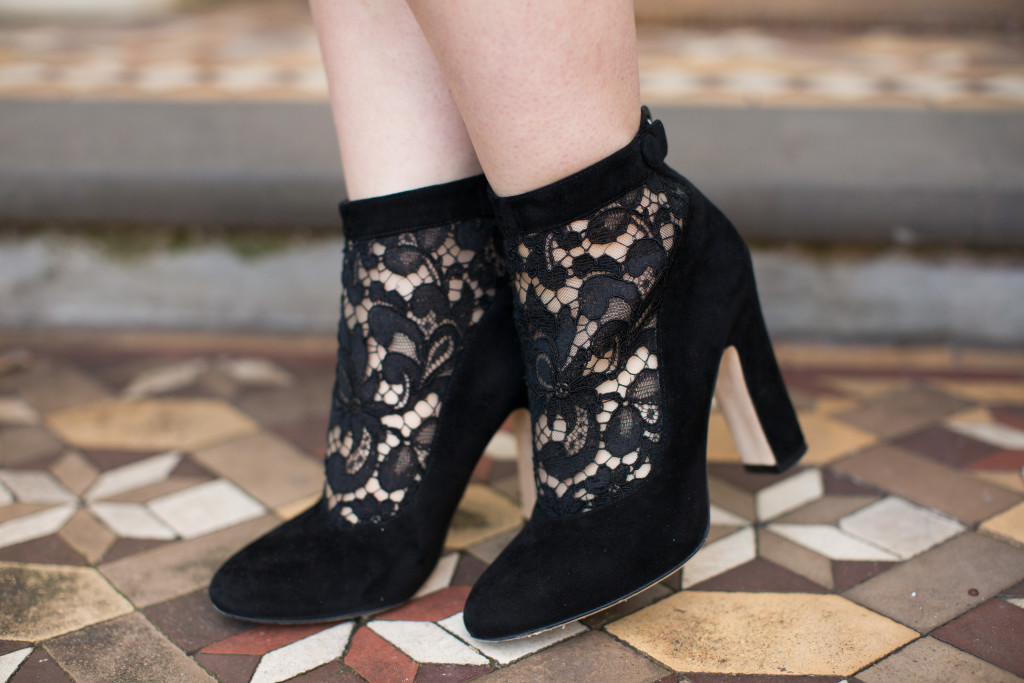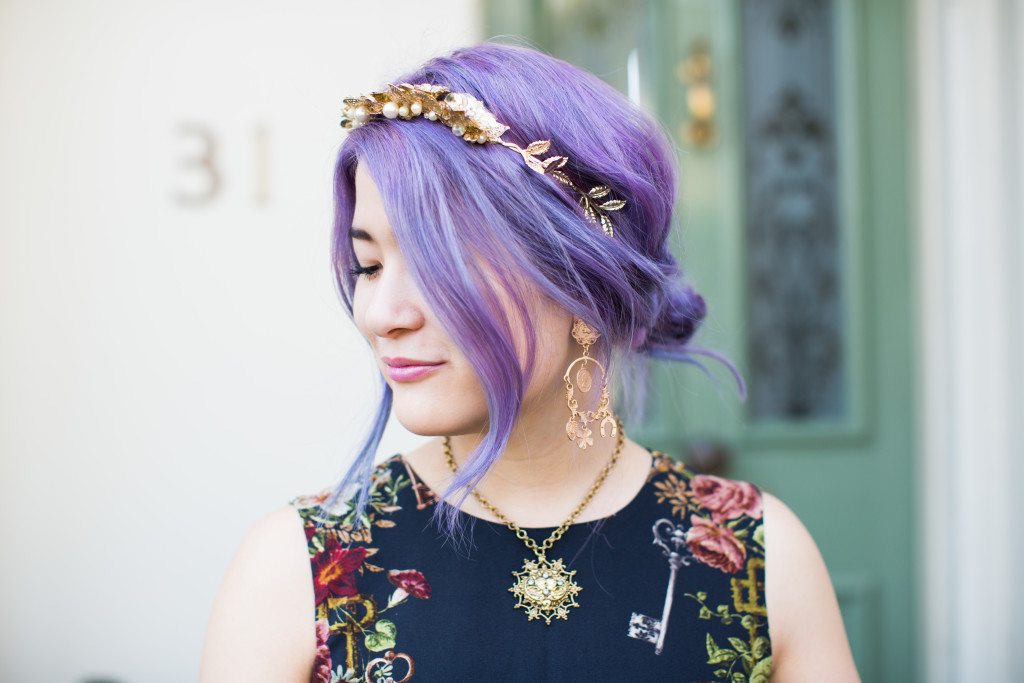 4. Shop around for that perfect accessory, you'll save $$$.
Interestingly I rarely shop in brick and mortar boutiques anymore, choosing the convenience to shop online. Some of my favourite places to shop when I'm looking for unique accessories is places like Etsy and even Instagram for that rare gem one of a kind piece. Shop around and don't be afraid to mix high fashion with vintage finds or bespoke handmade goods. I bought my necklace, earrings and headpiece from independent designers – all up costing me under $150! A fraction of how much Dolce & Gabbana accessories would have cost! 
I hope these tips help you – please let me know your thoughts in the comments below.