As many of you might know Little Black Book recently turned 4 years old and we love to celebrate in style – we currently have an Facebook exclusive worldwide giveaway to win $750 worth of designer goods so be sure to enter that if you haven't already. We love presents and we know you love them too! So my good friends at Reebonz.com have teamed up with Little Black Book to giveaway this amazing set of vintage Chanel earrings – because we love you and quite frankly these earrings are so chic even P'Trique would spew! So what do you have to do to be in the running to win these delicate delights?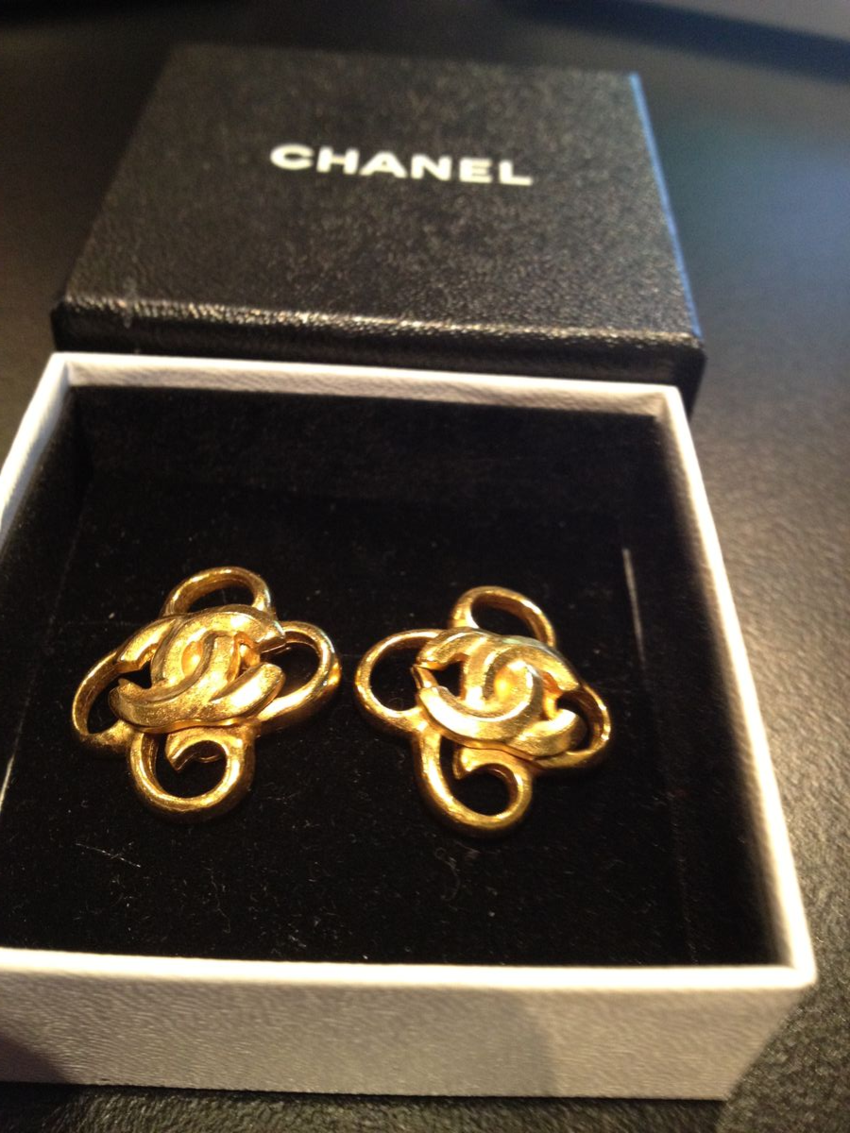 WIN vintage CHANEL logo earrings (as pictured above) 
How to enter:
The competition is a WORLDWIDE GIVEAWAY – meaning everyone can enter, no matter where you live!

YOU MUST SIGN UP TO REEBONZ.COM + LIKE Reebonz Australia + Little Black Book on Facebook to be considered entered in the competition. 

a) Sign up to Reebonz.com – click here to go to the sign up page
b) Become a fan of Little Black Book on Facebook, Bloglovin', Twitter
c) Become a fan of Reebonz Australia on Facebook or Twitter
Leave a comment below with your Facebook, Twitter, Tumblr details as well as your email address (so I can contact you if you won!)

We will be checking to see if you have completed the above requirements to qualify entry into this competition. The more platforms you follow Little Black Book and Reebonz Australia on – the more chances you have to win!
Giveaway closes 16/7/2012 (16th July 2012)
Terms & Conditions:
1. 'Reebonz.com + LittleBlackBook.net.au Giveaway: Win vintage CHANEL earrings' is an worldwide giveaway, meaning it is open to everyone no matter where you live.
2. To be considered 'entered' in this competition you must:
a) Sign up to Reebonz.com – click here to go to the sign up page
 b) Become a fan of Little Black Book on Facebook, Bloglovin', Twitter
 c) Become a fan of Reebonz Australia on Facebook or Twitter
3. Winner will be chosen on the above criteria and will be chosen at random. There will only be one winner.
4. Tweeting, retweeting, linking and sharing on Facebook or Tumblr etc – including to importantly tag the Official Little Black Book facebook page or Reebonz Australia Facebook page will also count as extra entries.
5. Following on twitter, facebook, tumblr and bloglovin each will count as an entry. 4 follows = 4 entries. The more you follow the better chance you'll have of winning!
6. You can only enter once. Multiple entries will be deleted.
7. Winner will be contacted via email (twitter & facebook if applicable).
8. Prize pack valued at US$450.00