Too often I'll admire my friends, family and fellow instagram babes who are so talented at applying their own makeup: flawless skin, perfectly arched eyebrows, thick lashes and full pout.  Many of you have asked what products do I use on a daily basis so I decided to write up a little post with my beauty essentials. Because my daily schedule is quite busy, I tend to stick to these basics: eyeliner, mascara, tinted mascara and concealer (if needed), eyebrow pencil and lipstick.  One problem I also seen to encounter when choosing foundation is finding the right foundation to suit my skin tone – being of mixed race, my skin is light and pale yet tends to have a light yellow/rose undertone. Thankfully for the past year I've discovered Chantecaille 'Anti-Smog Tinted Moisturiser' in Bliss which is as close as my skin tone as possible and is light enough to wear all across the year.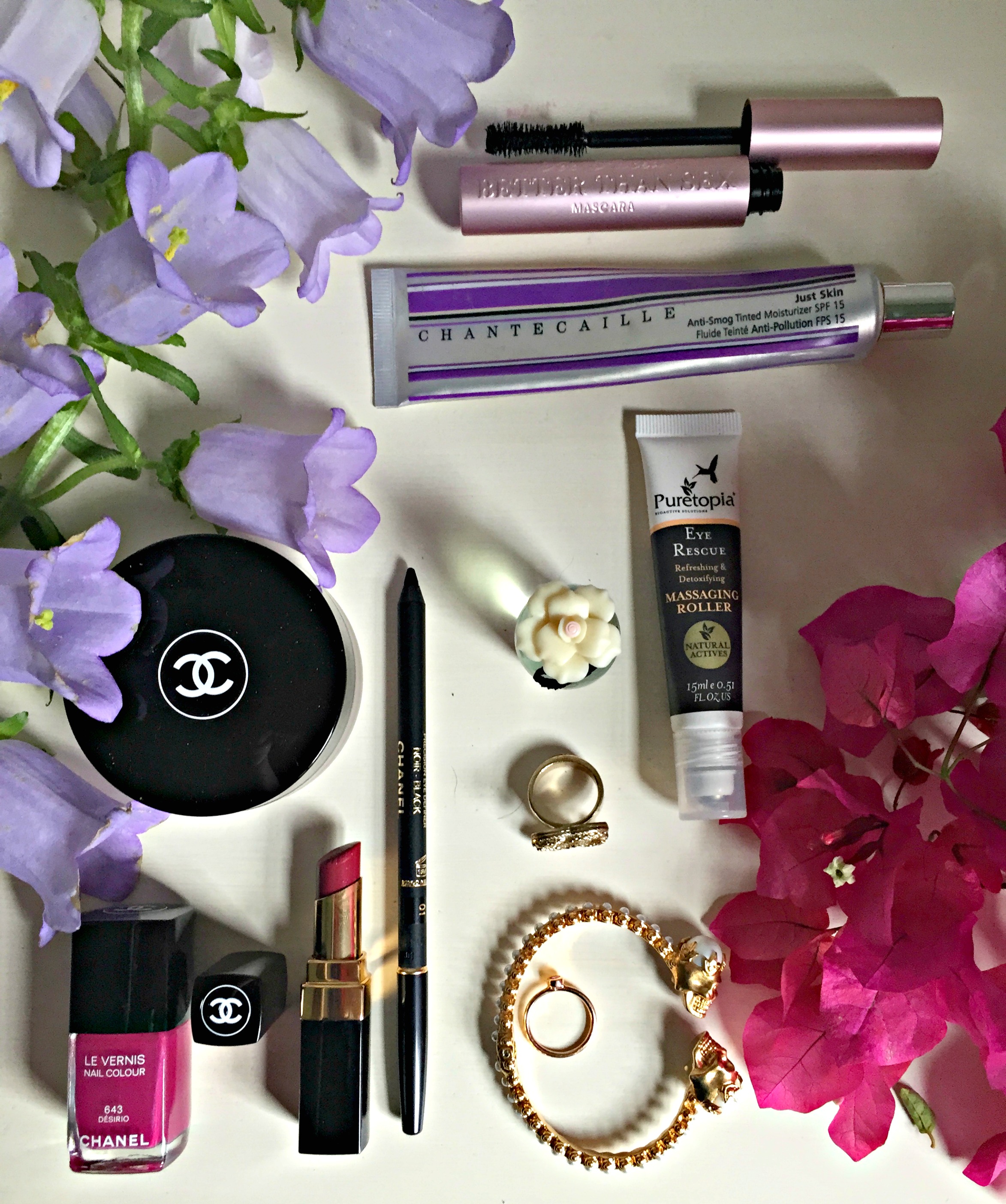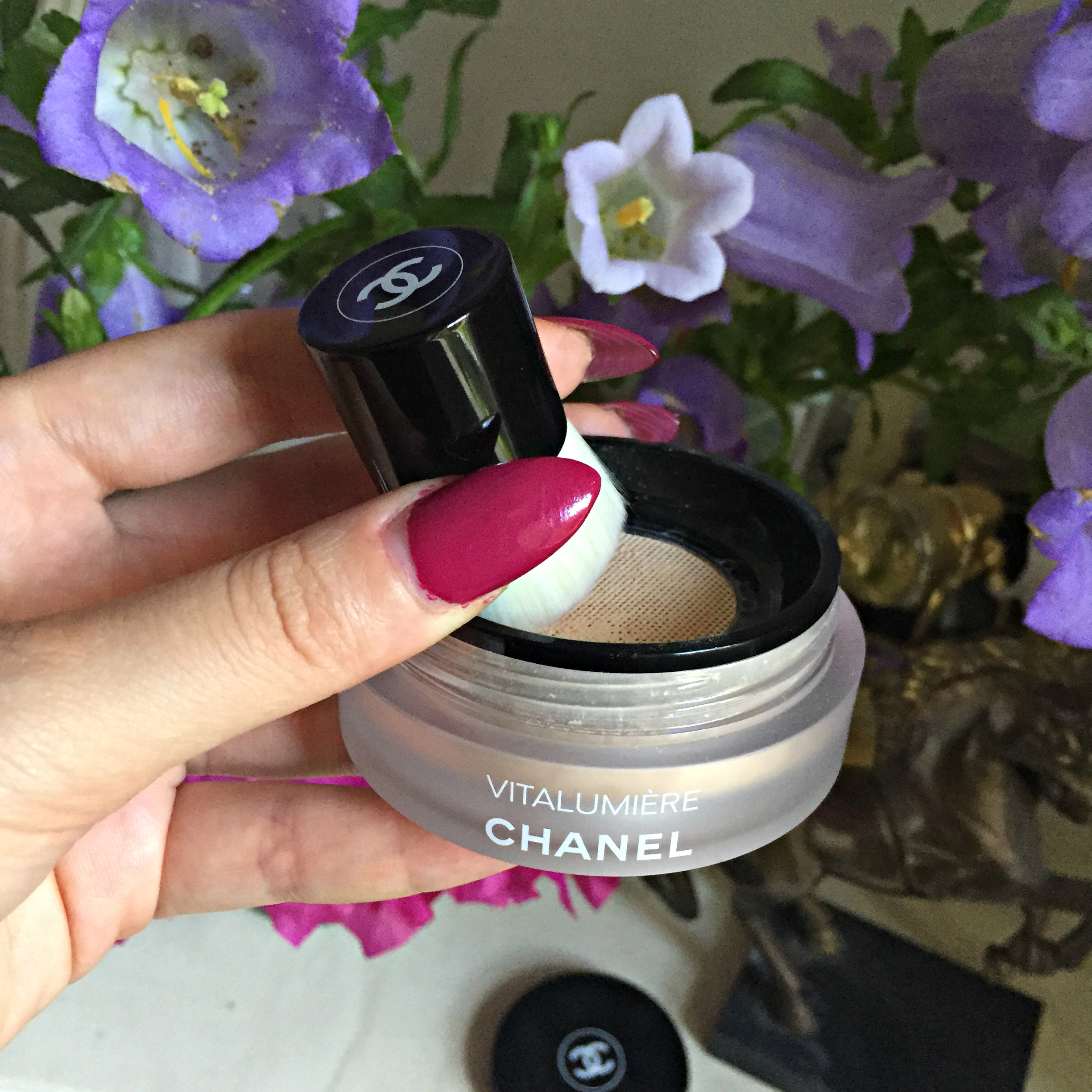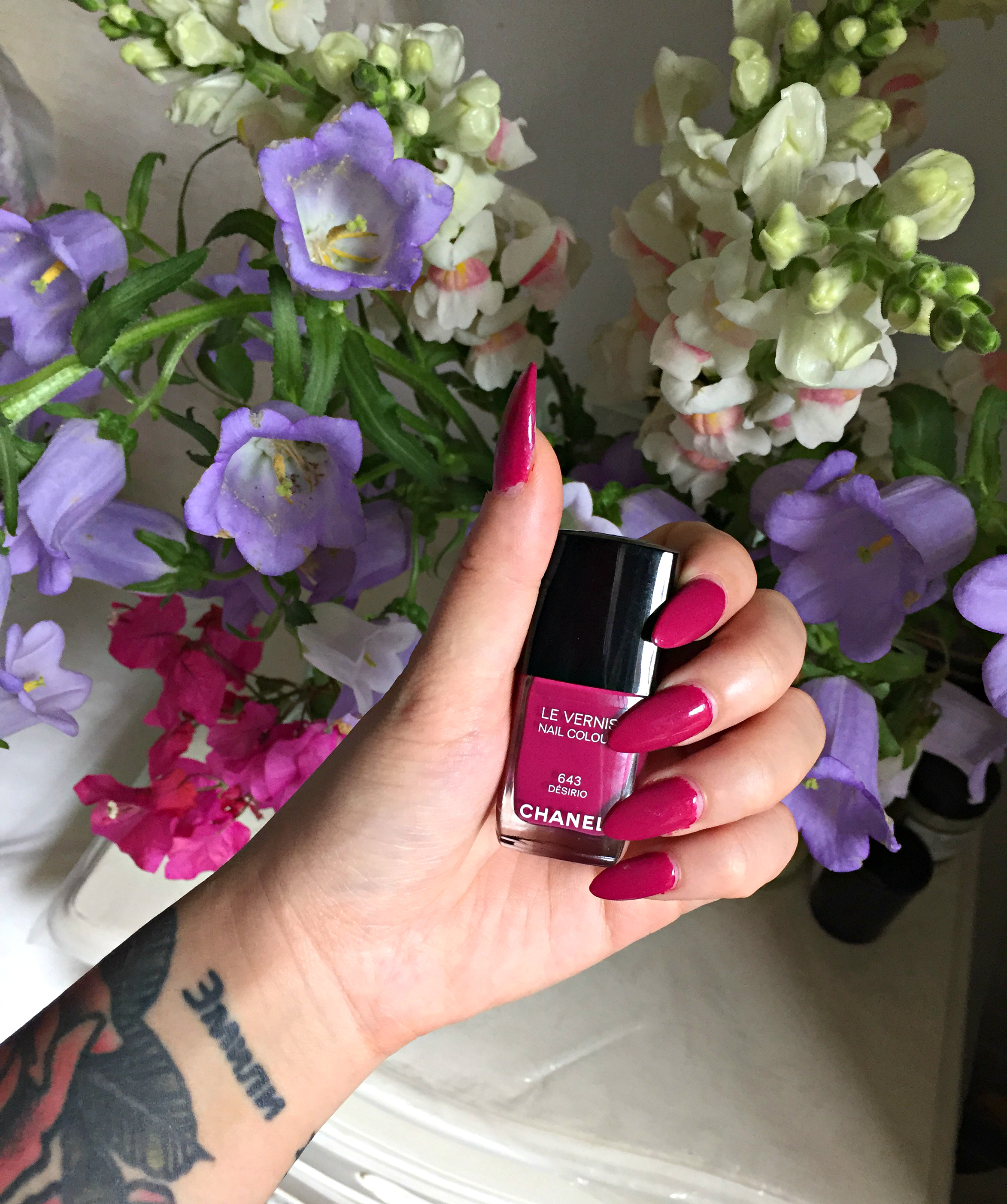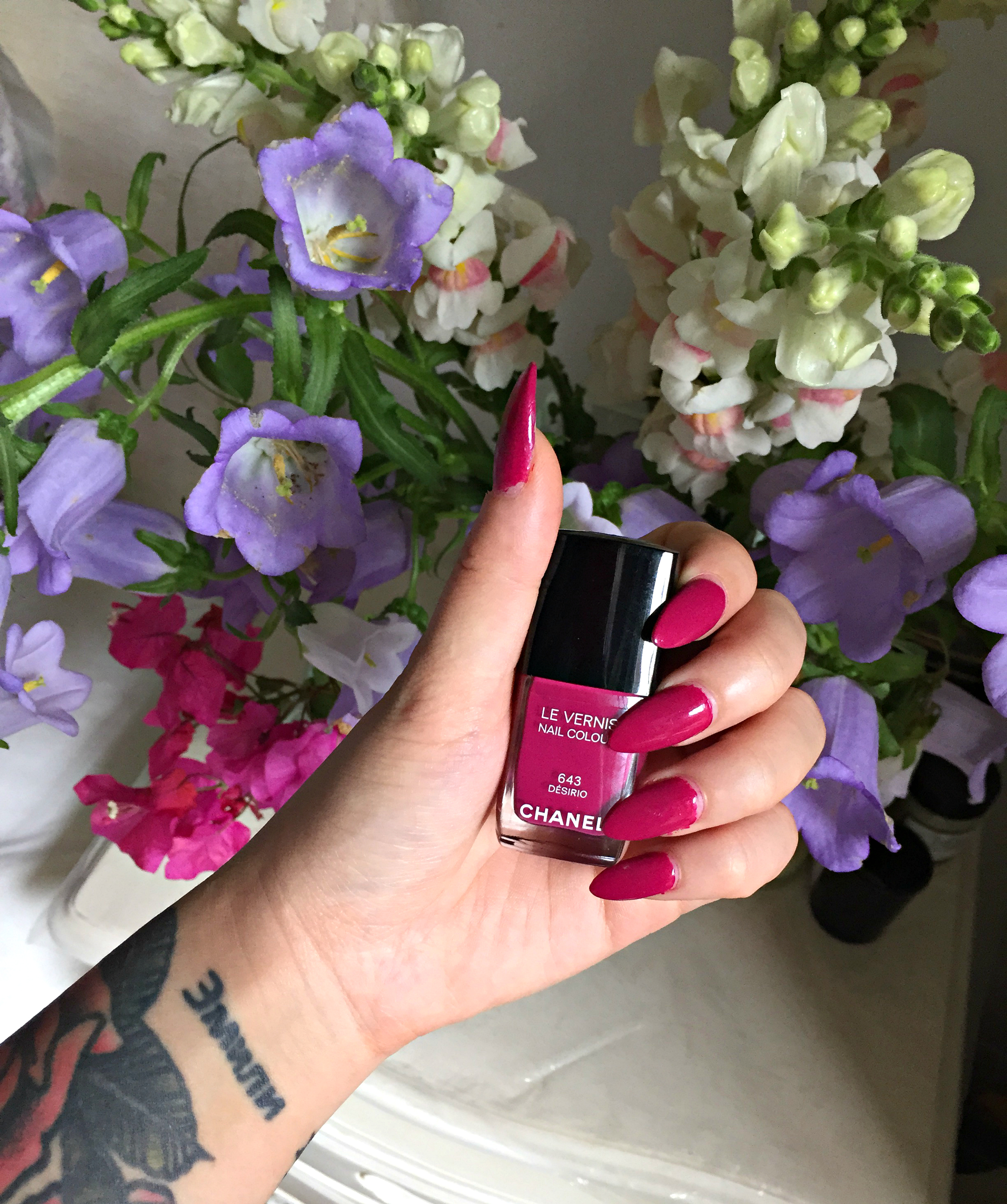 More recently I decided to splurge on some Chanel loose powder foundation in the Vitalumière range in No 10 (the lightest shade in the range) which comes with a mini Kabuki brush and the foundation has a sweet smell to it that is delightful to apply to your skin. I also couldn't resist getting some new Chanel nail polish, opting for a fuchsia with a purple undertone called Dèsirio which I can see becoming my new go to everyday polish.  My number 1 mascara that I rave and rate is the Better Than Sex mascara by Too Faced – with an hourglass shaped brush, collagen fuelled mascara formula – I urge everyone to try it, you'll immediately see plumper, fuller and thicker lashes.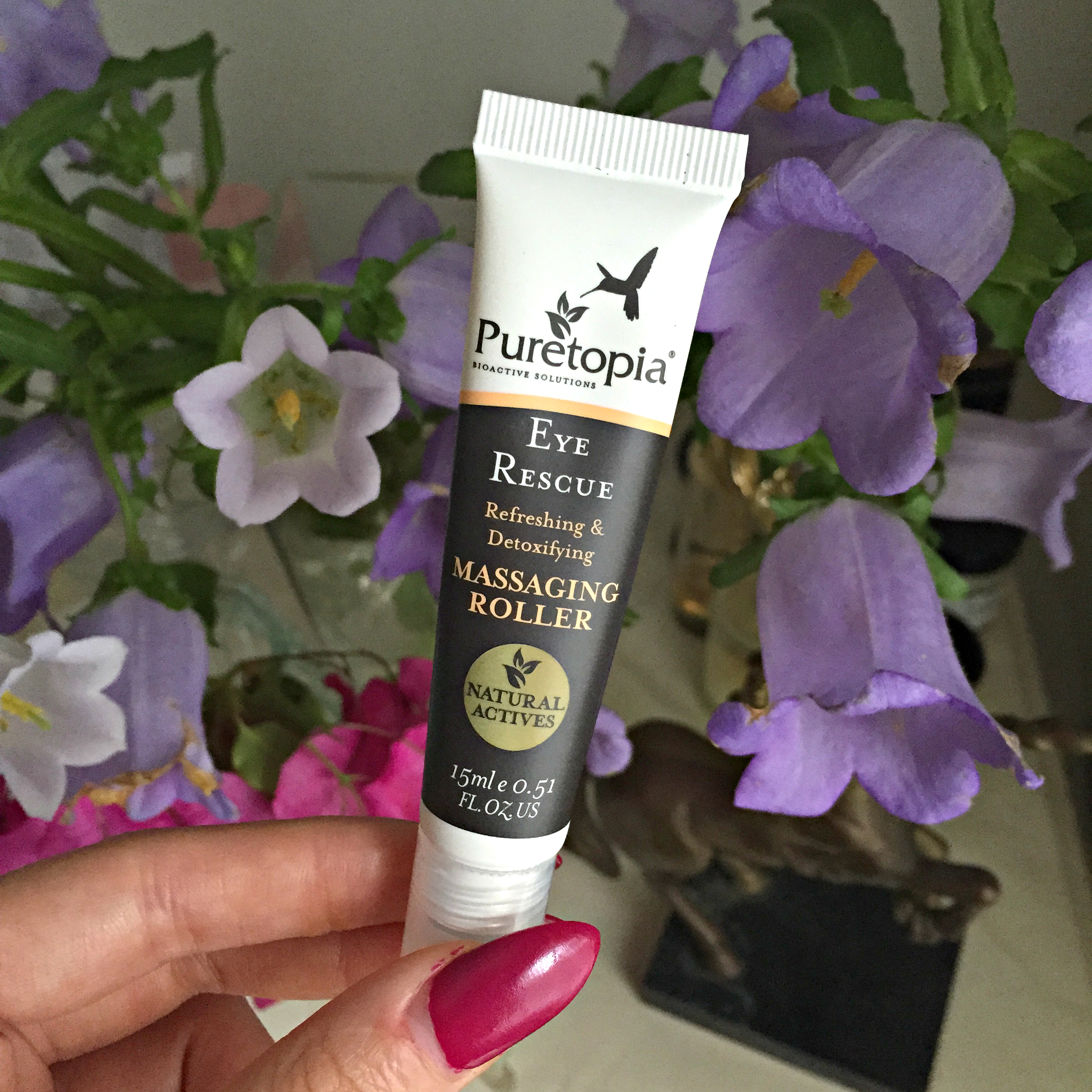 Finally for someone who works 2 full time jobs, finding Puretopia's Eye Rescue Massaging Roller has been a lifesaver! With cornflower, glycerin and shea butter, it immediately makes my under eye bags disappear and make me look more revitalised (and awake!).
What are your beauty essentials at the moment?