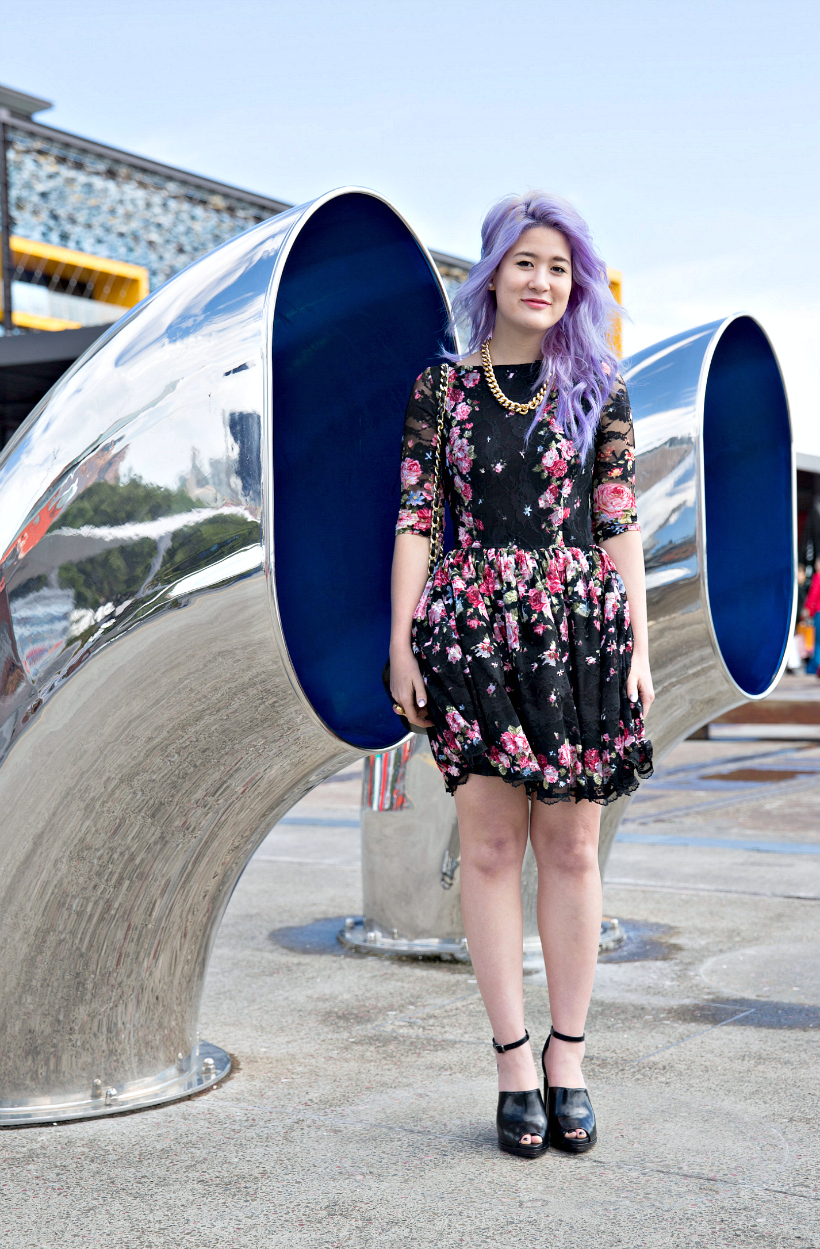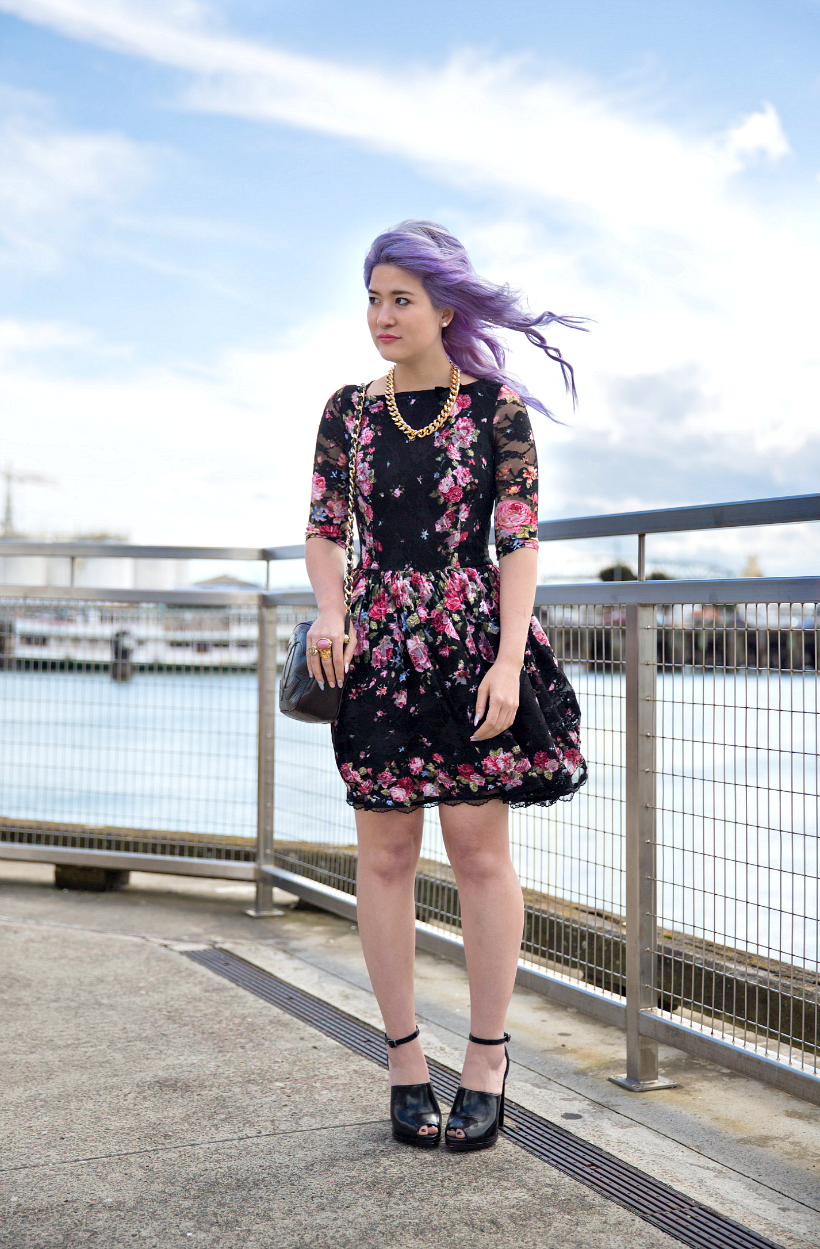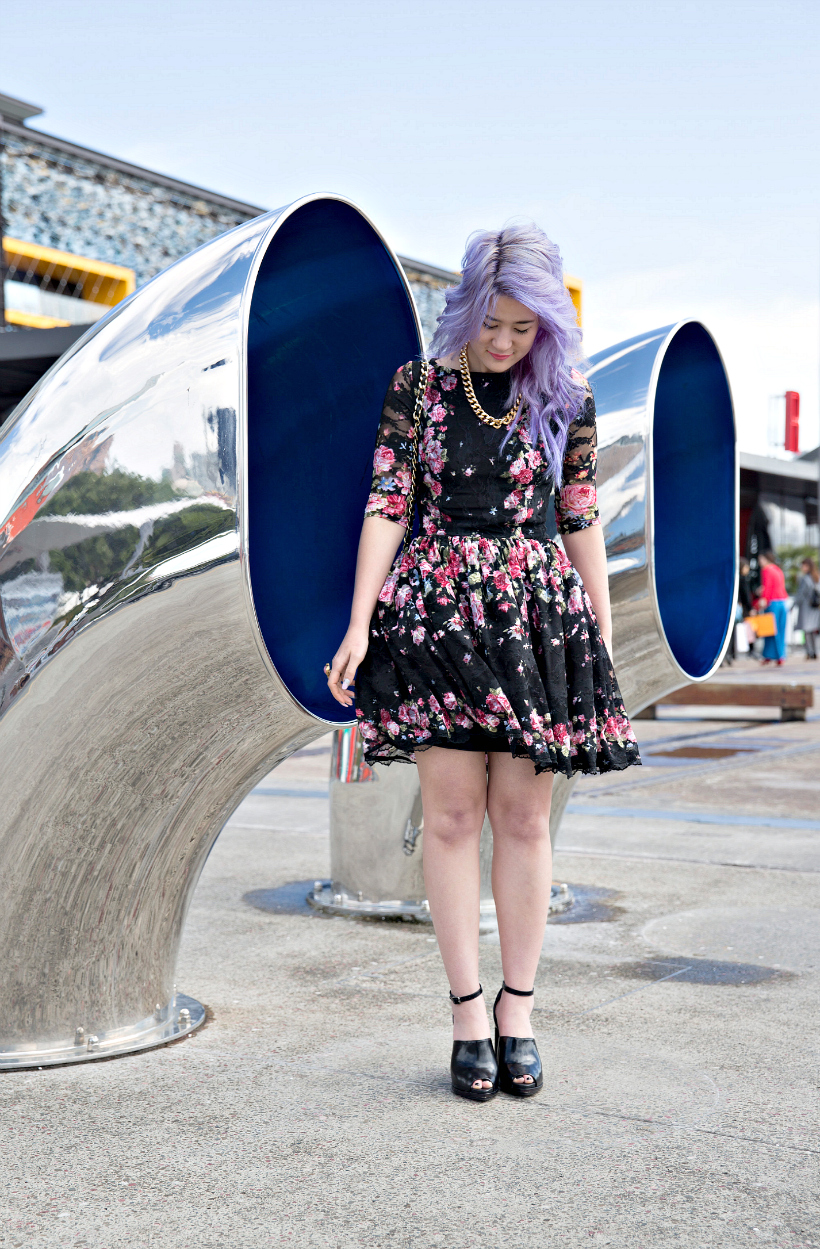 Wearing: Wheels & Dollbaby dress, Topshop heels, Little Black Book necklace (buy it here), Chanel bag, YSL ring, Chanel ring
Waking up to howling winds and equally as horrible chill mean't staying toasty indoors with lots of cups of hot tea to get me through the day.  A shoot I've forgotten about till now, this was shot in Auckland by the harbour during NZFW last year.  A dress I had my eye on for some time, this floral beauty is by one of my favourite Aussie labels Wheels & Dollbaby – the perfect amount of feminine and elegance.
Without a doubt I always have such a wonderful time in Auckland during NZFW, it's a week of great fashion, catching up with international friends and staying at the luxurious Sofitel Auckland Viaduct Harbour.  Hopefully I can find sponsorship to be able to attend NZFW this year, it would be such a shame and a personal disappointment if I were to miss it.   So if you would like to talk how we can work together or collaborate please get in touch via email.