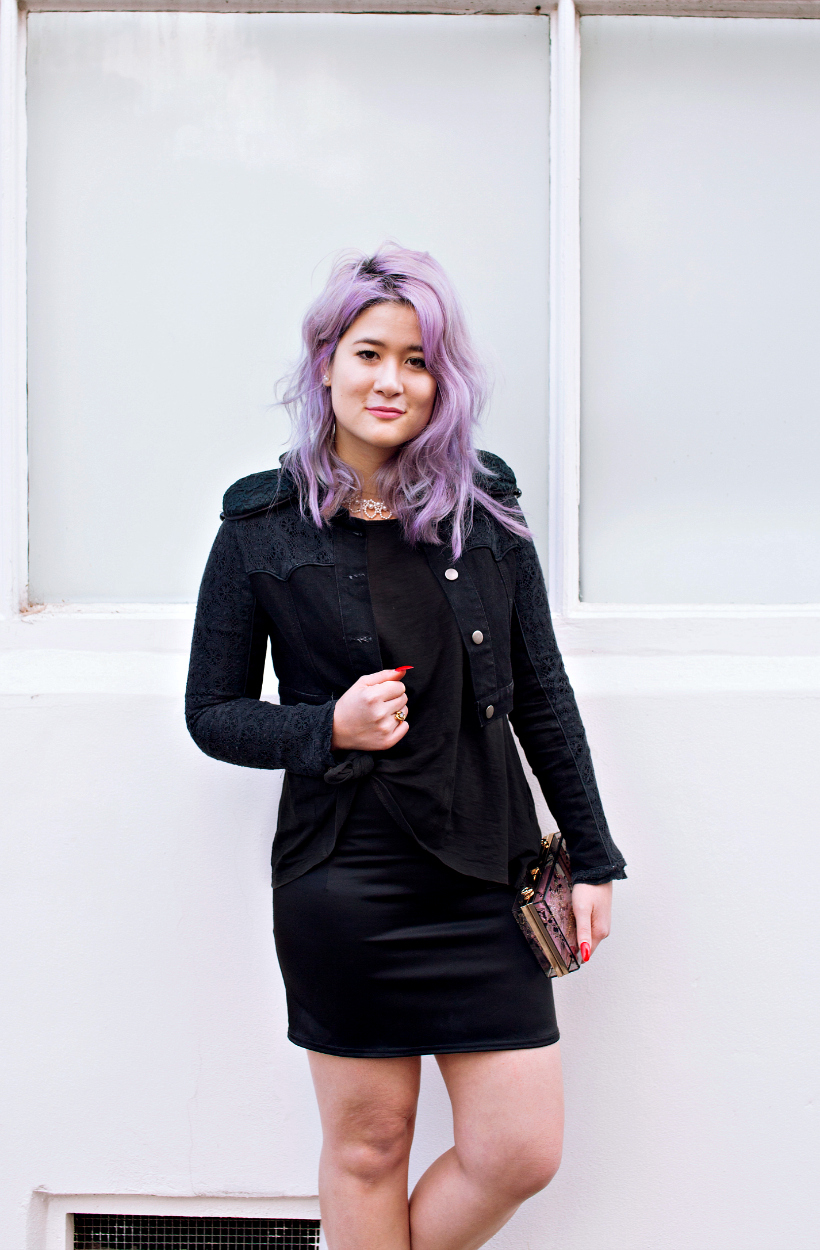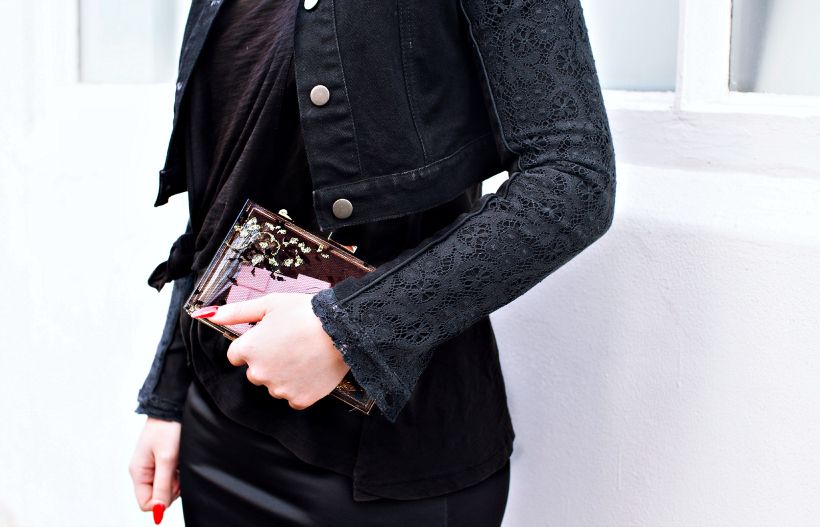 Wearing: Romance Was Born denim biker jacket, sass&bide top, Wheels & Dollbaby skirt, Windsor Smith heels (similar here), Pixie Market clutch, pearl necklace, vintage ring
Known to be a creature of colour – for those who know me, know that my style can be as unpredictable as the weather: one day is head to toe pastels and pinks, other days I love to stay effortless with an all black ensemble.  As many of you might have heard, I've been chosen to be one of the official brand ambassadors of the annual Jeans for Genes Day event and this was my contribution to a cause that holds dear to my heart.  Being born 4 months premature and coming into this world at only 1kgs, I owe alot to Westmead Children's Hospital and the work of the scientists at Children's Medical Research Institute (CMRI) which Jeans for Genes Day directly supports.
If you want to get involved in the lead up to the 21st birthday of this great cause, the big day on 1st August you can hashtag your denim posts on social media – #21daysofJ4G; and donate to this amazing cause here.