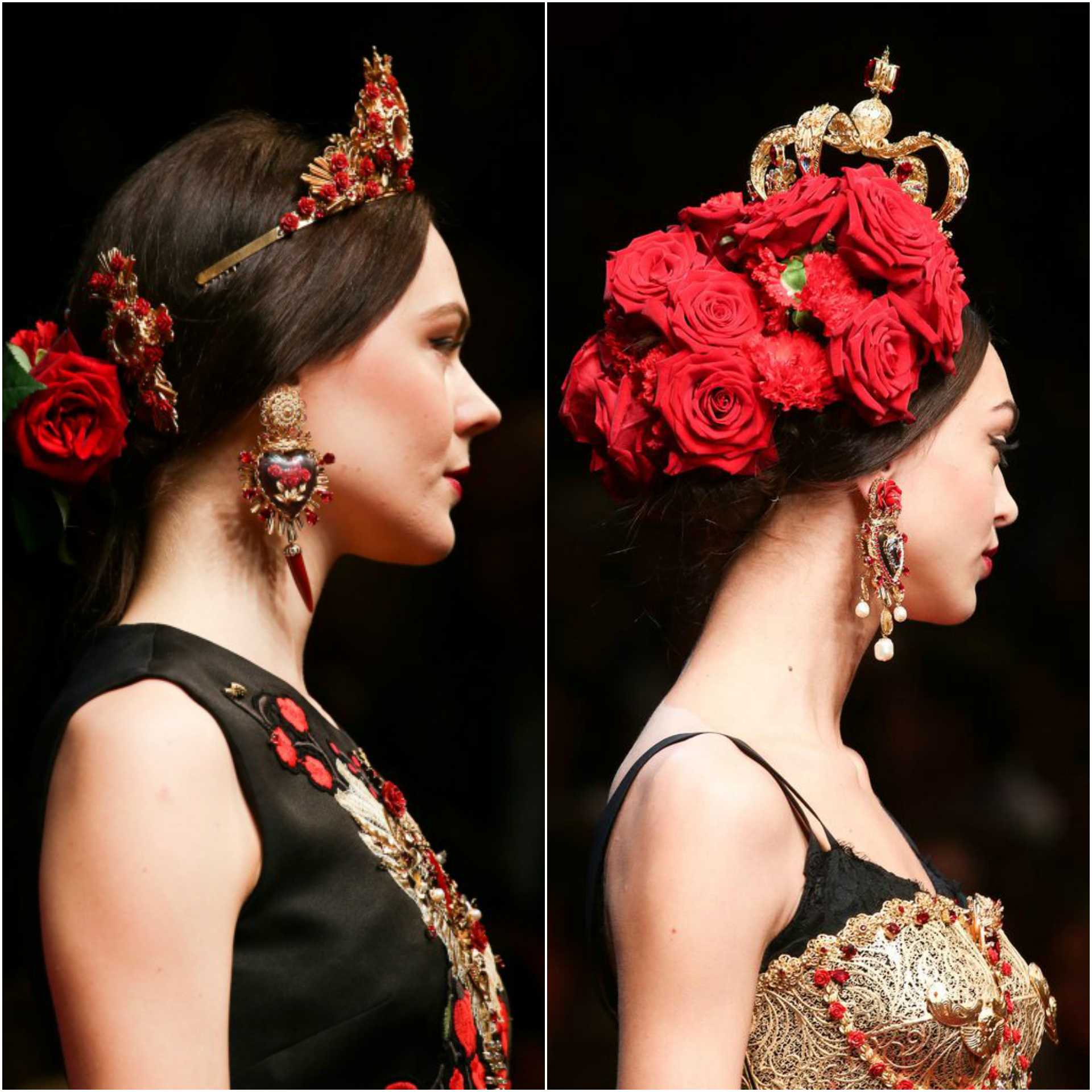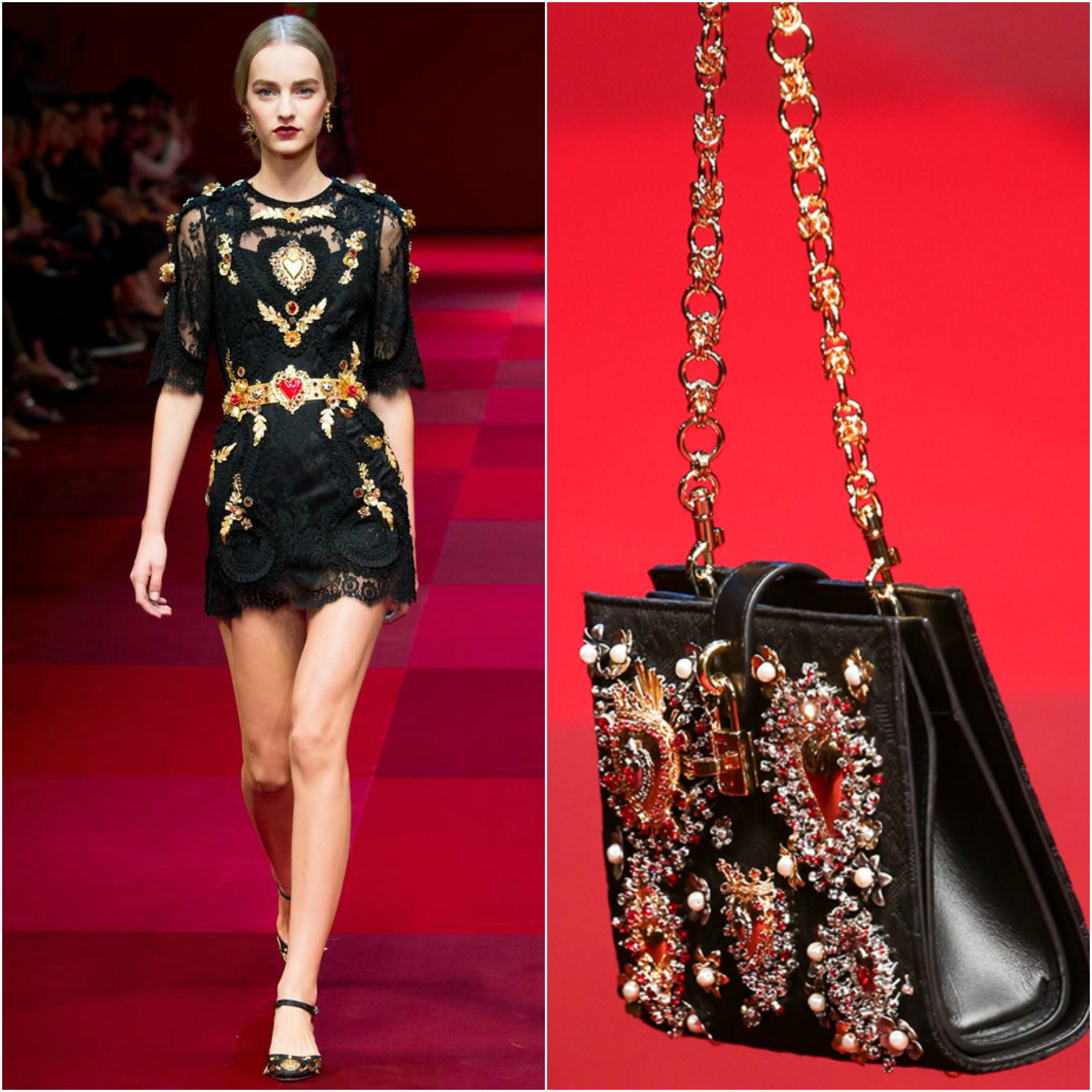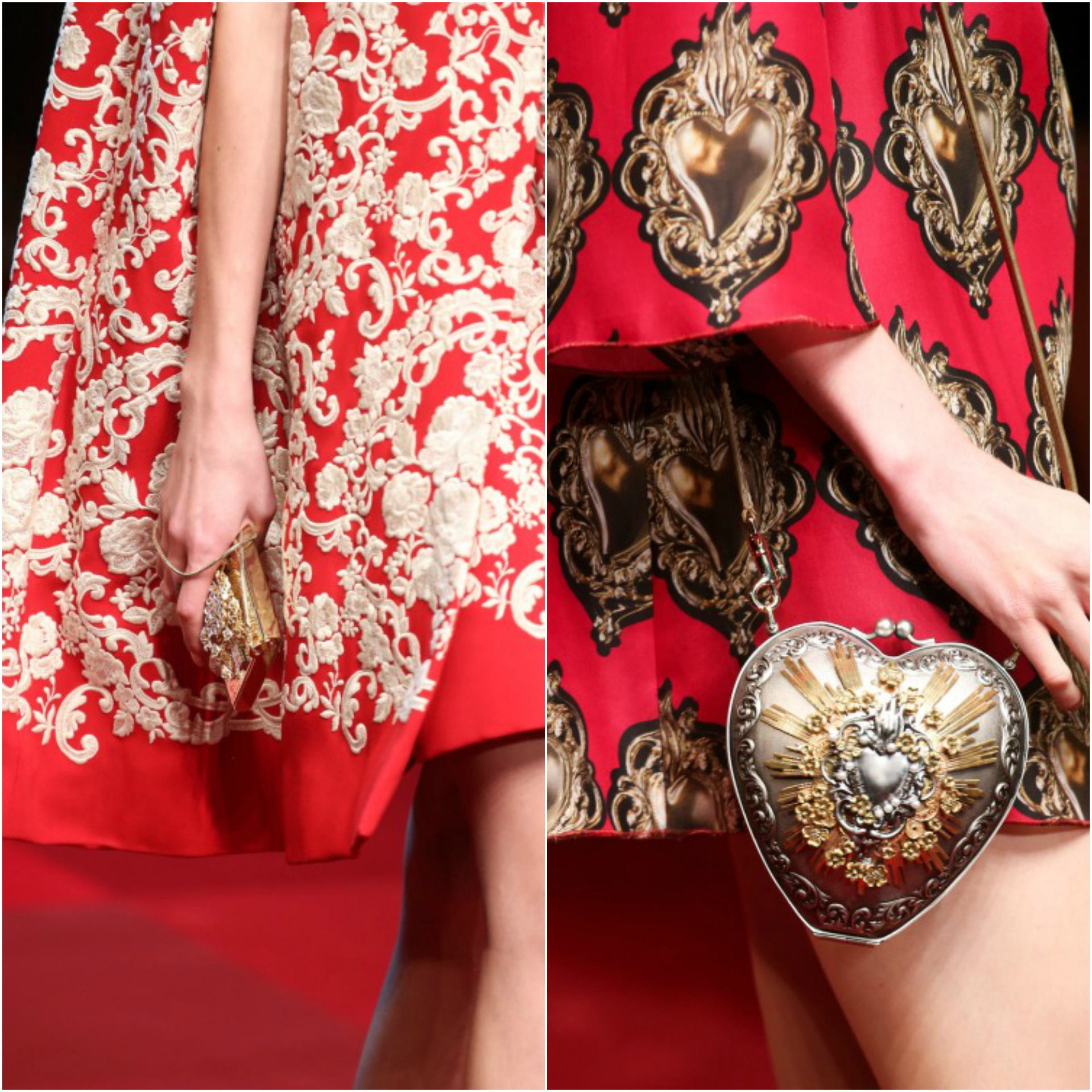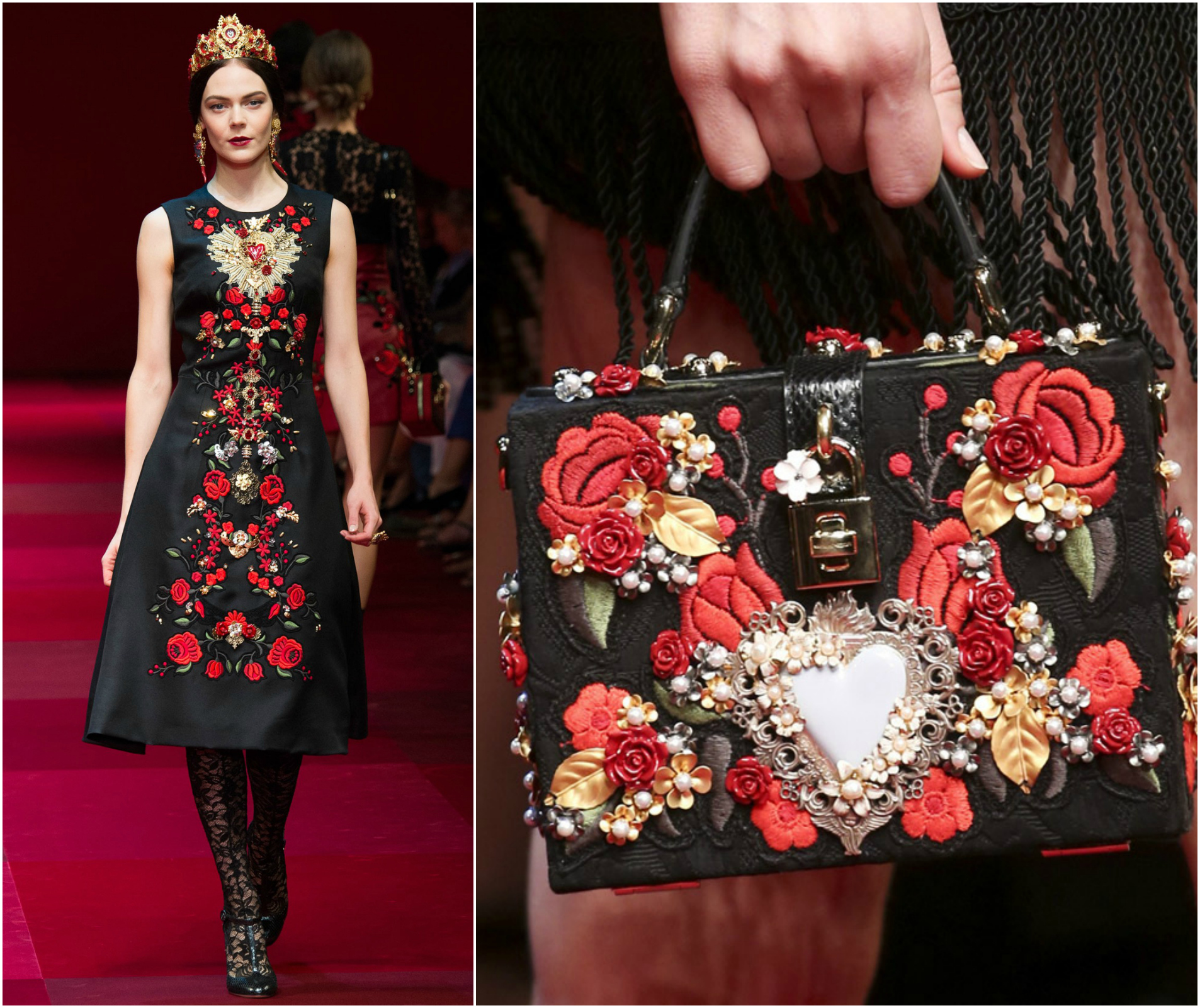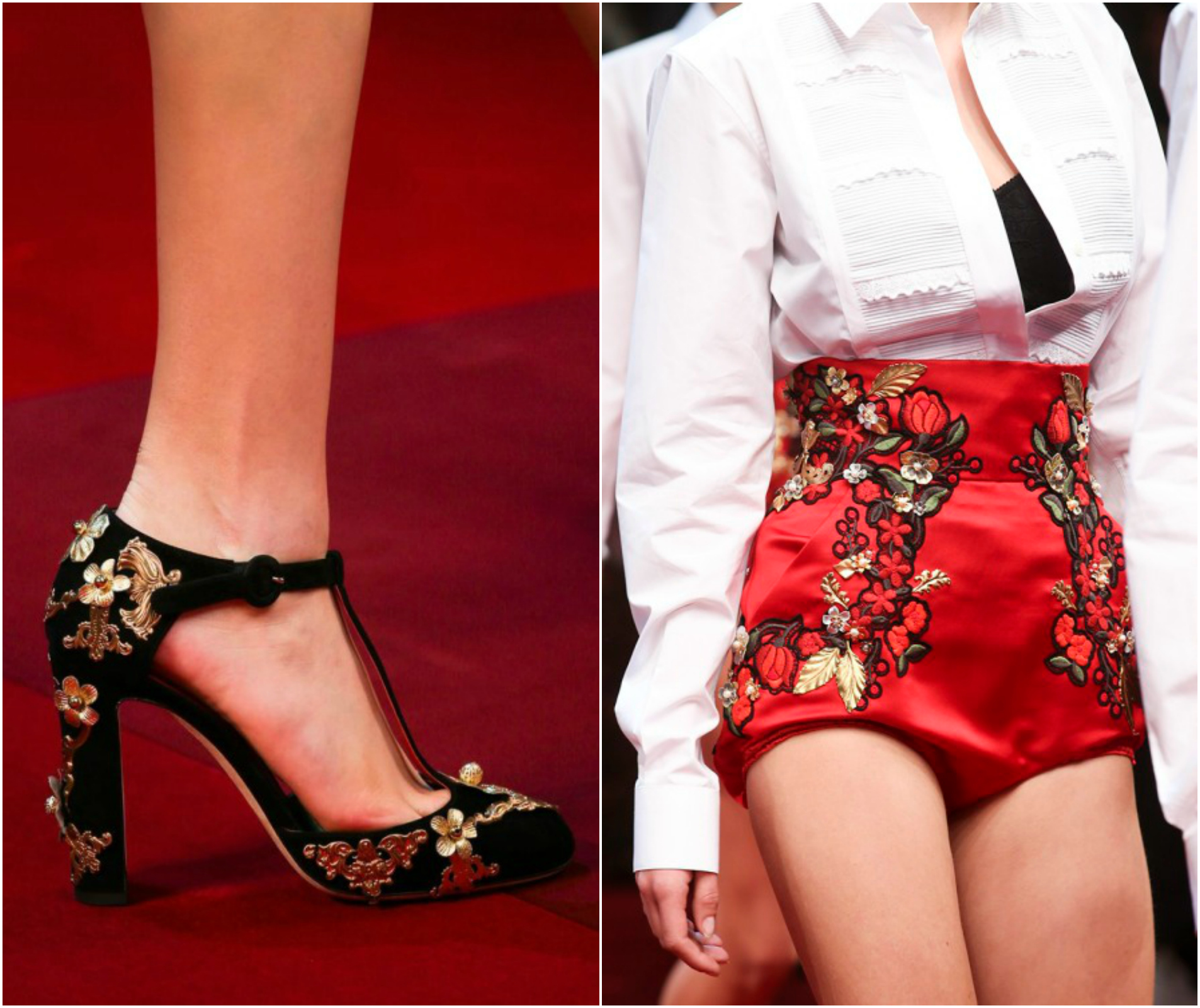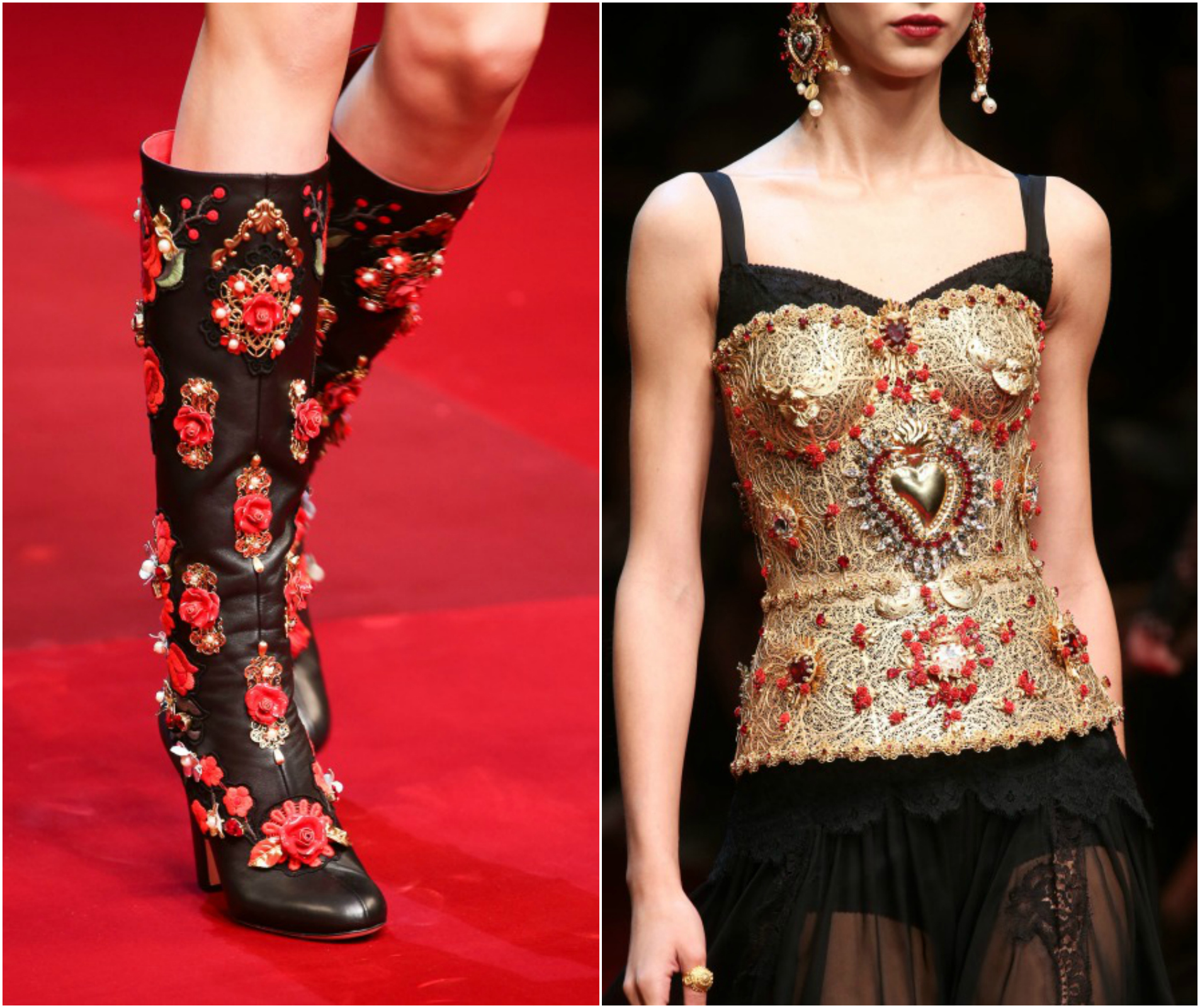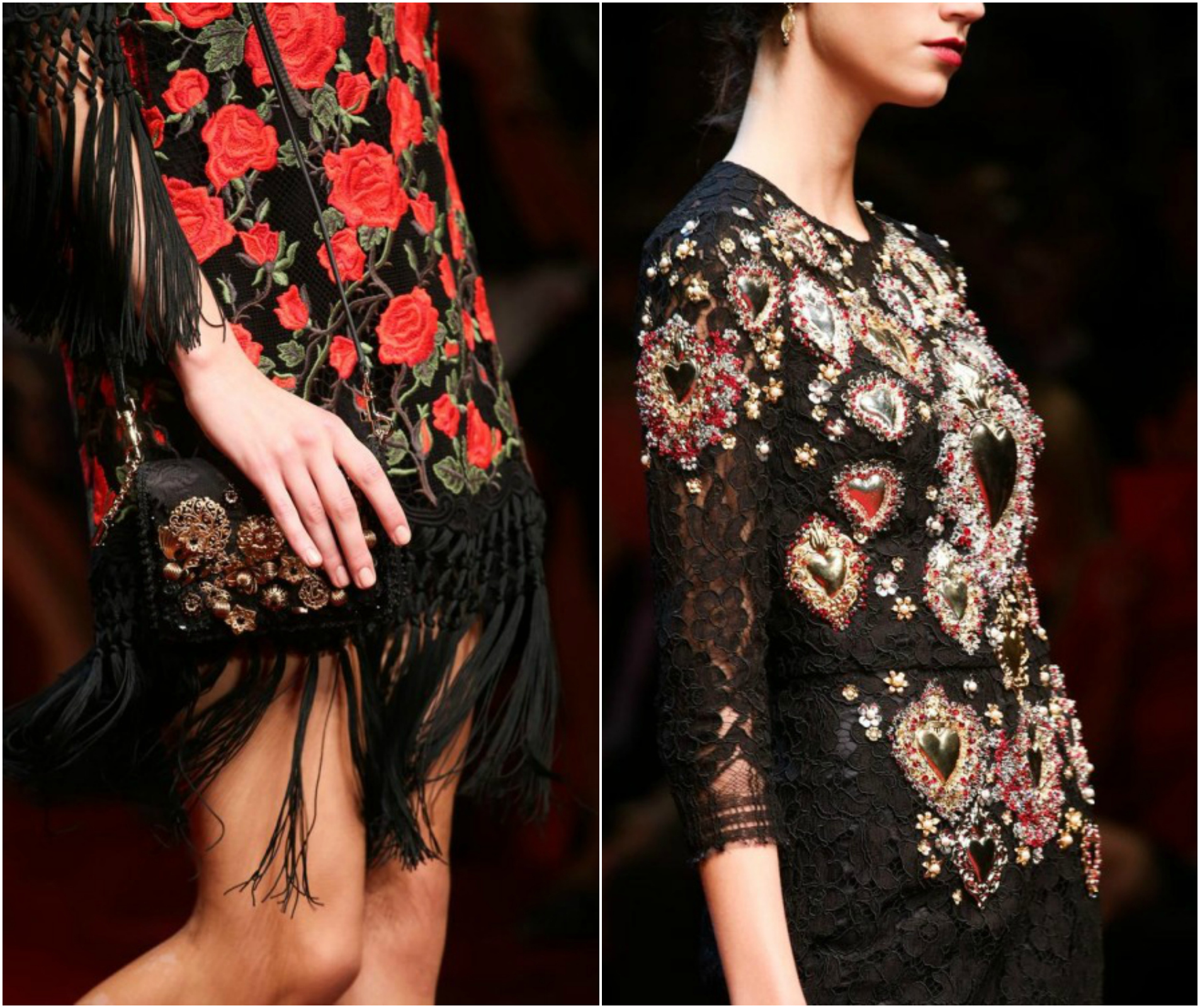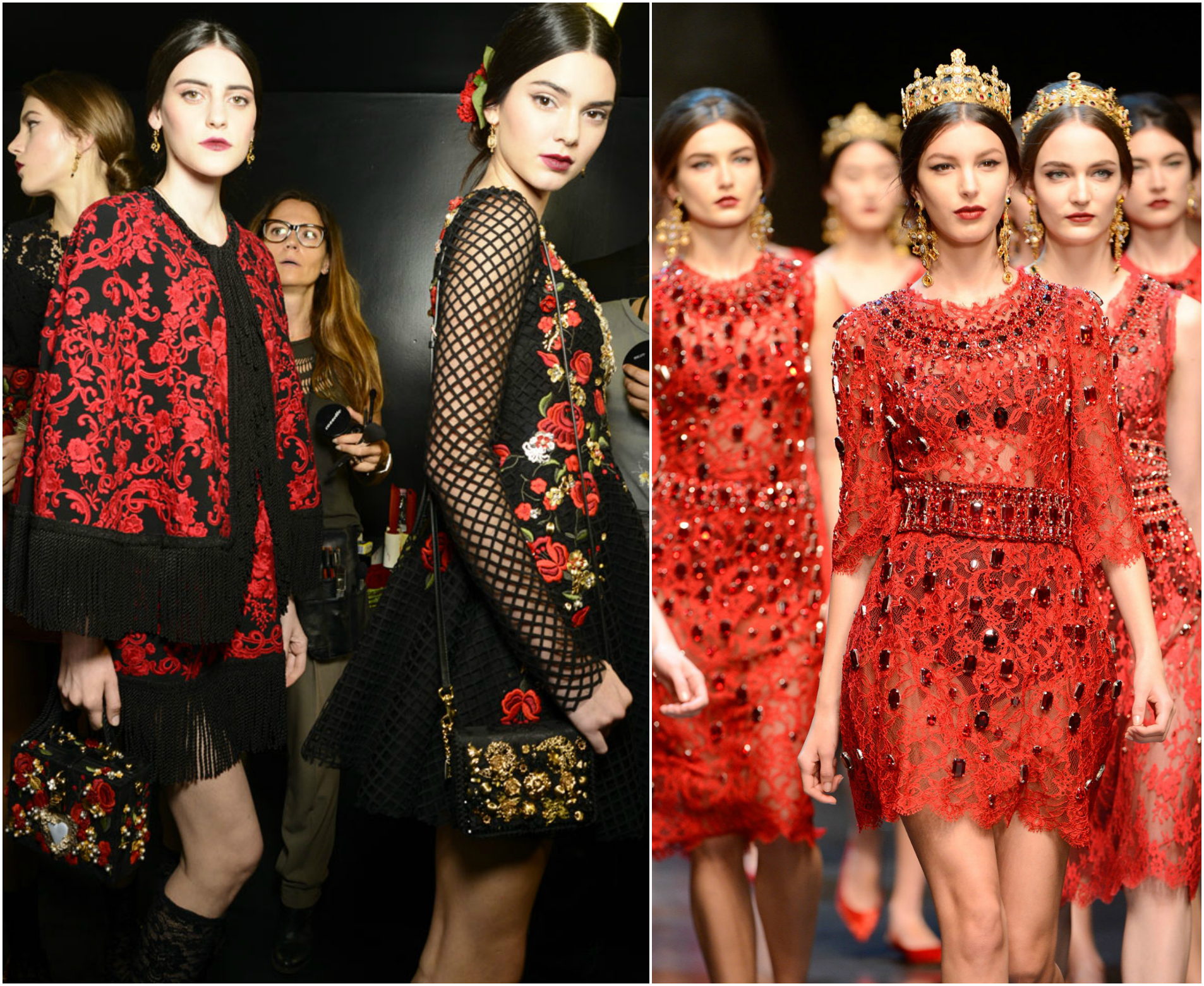 A match made in heaven, the Dolce & Gabbana SS15 collection which showcased at Milan Fashion Week told a story of a sizzling Spanish Sicilian romance.  Opulent sacred hearts, dripping fringe, signature Sicilian lace, matador embroideries and ex voto studding dresses, belts, skirts and jackets, gilded, crystal-crusted heels strutted down the runway creating a sea of red, black and gold.  While this collection is a clear step away from their Sicilian roots, it manages to tie in to their signature opulent aesthetic perfectly!
Let's be frank, how amazing does Kendall Jenner look? Whatever people and models might say about her, give the girl a chance and let her make her own name! She's definitely got the looks and the capability!
There's so much from this collection that I am completely dying and fawning over – the sacred heart print pieces, the gilded embellished clutches and bags, the amazing heels.  I need to meet Domenico Dolce and Stefano Gabbana one day and let them know how much their fashion house has changed the way I see the world and really connects with me in every respect.  This collection is available for preorder already and should be in stores and online in February.
What pieces are you lusting over?