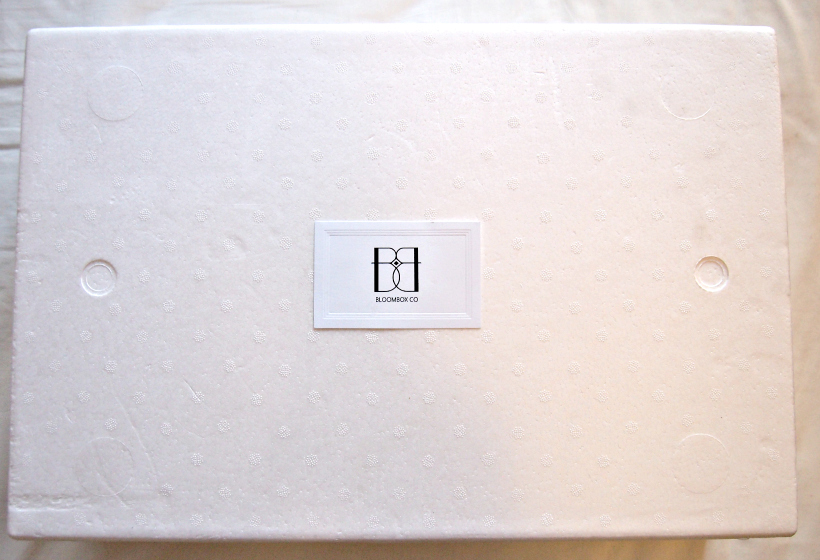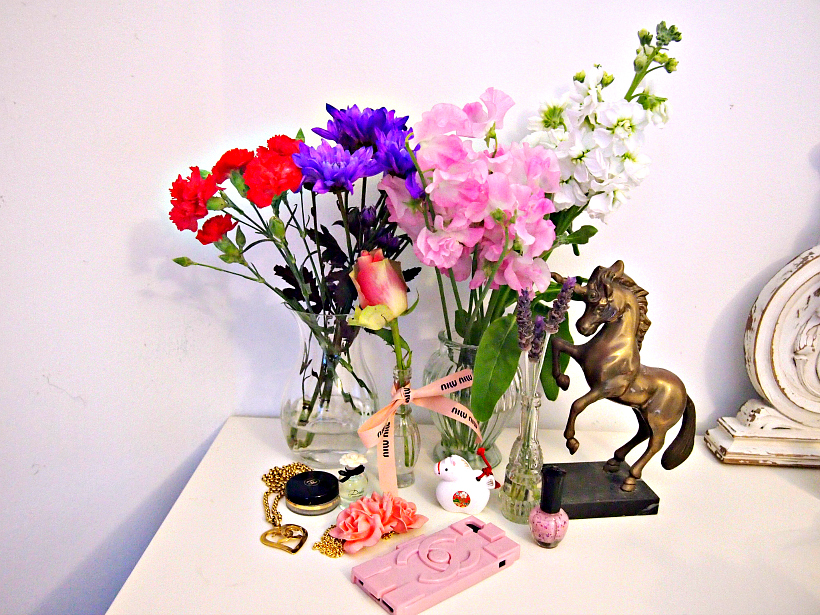 When I was first contacted by a small family owned business called Bloombox Co, I was intrigued – then when Mel and Phil founders of Bloombox Co told me that their launching a flower subscription service I was estatic!  I absolutely adore flowers – I love how a bunch of flowers, whether bought or picked from your garden can bring immediate joy and delight into your home or your friendship.
The Bloombox philosophy is to "help people stop and smell the roses, enjoy their homes, enrich their friendships and just generally make life more beautiful" and I couldn't agree more!
Flowers are beautiful, each one unique in colour and fragrance as well as season; the selection I was given was thoughtfully selected to suit my personality and style –  I got sent a beautiful box of blooms filled with red carnations, rich purple chrysanthemums, wild roses, pretty pink sweet pea blooms, fresh lavender and white stock (similar to snapdragons!).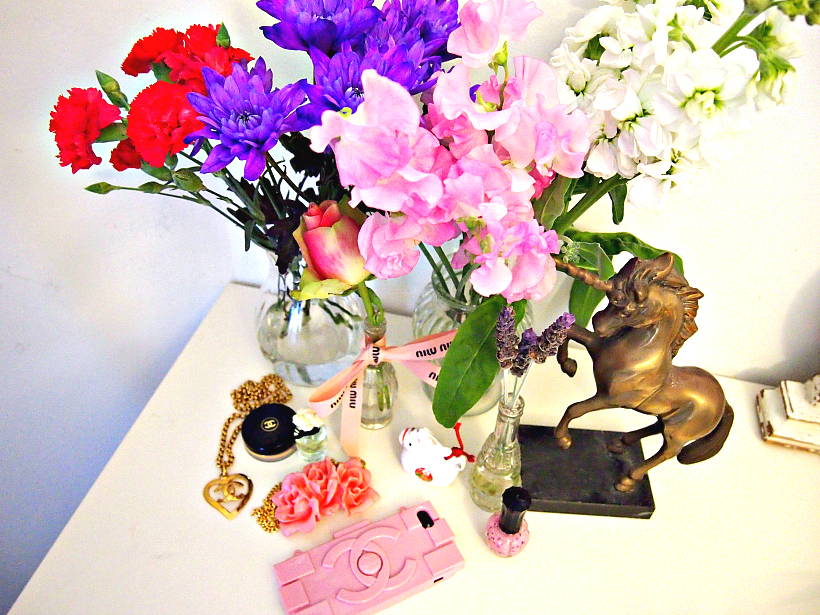 Personally I don't see a reason why someone has to have to buy flowers – sure giving flowers for a birthday or special occasion is fantastic and I've done it before but the best reason is the value of flowers.  I love giving flowers or treating myself with flowers purely for the fact that flowers are pretty, smell amazing and bring a bit of happiness into your house or bedroom.
Thank you Bloombox for the beautiful box of pretty blooms – my room now is smelling so fragrant!  I'm in flower heaven!  I'm looking forward to the launch of Bloombox in September, exciting and blooming times ahead xx