Witchery is proud to announce the launch of the 2012 White Shirt Campaign which kicks off tomorrow (April 19th, one month before the offical White Shirt Day!) and Little Black Book is proud to support Witchery White Shirt Day. Embodying Witchery's campaign philosophy of life changing fashion, fashion changing lives, the aim of the initiative is to raise vital funds and awareness for the Ovarian Cancer Research Foundation (OCRF).
It might be frightening to realised but in Australia, one woman dies every 10 hours from Ovarian Cancer.  With diagnosis usually in the late stages of the disease, the chance for survival is low.  The funds raised from the 2012 White Shirt Campaign will assist the OCRF in their research endeavours to find an early detection test to fight this insidious disease and change this devastating statistic.
The Witchery OCRF White Shirt Campaign is an iconic annual charity initiative, with 100% of gross proceeds from the sale of the white shirts and $5 from every silver gift sold going directly to the OCRF.
This year, Witchery has created eight shirts for women and two shirts for men. The collection reflects Witchery's smart, simple design philosophy with a fashion twist.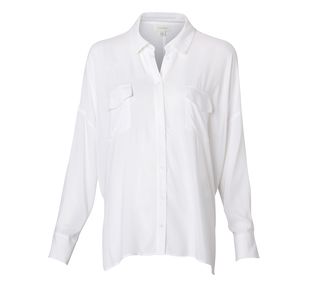 The womenswear range features an elegantly structured tux shirt, a relaxed tailored boyfriend shirt, and a detailed embroidery blouse. The menswear range features a classic white shirt with a fine self stripe and an everyday v-neck tee. Supporting the white shirt collection, Witchery has produced a silver gift collection for men and women encompassing a silver jewellery for women and a silver bow tie and tie for men.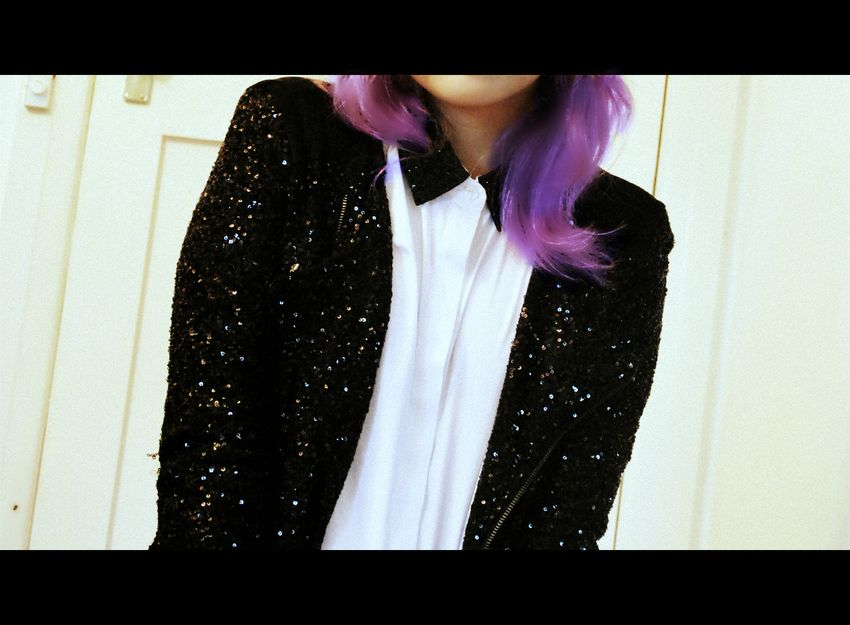 I'm wearing my favourite Witchery White Shirt from the exclusive 2012 collection in support of the White Shirt Campaign – the Studded Collar Shirt (which has an amazing black jewel encrusted collar – very Karl Lagerfeld like!)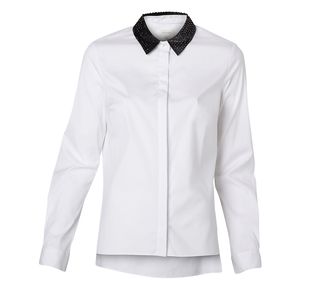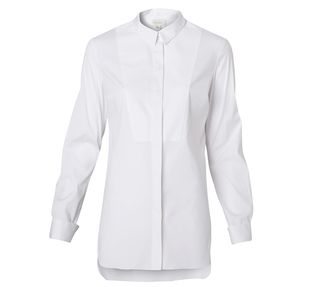 On OCRF White Shirt Day – Saturday 19 May, 2012, Australians will be urged to unite and wear a white shirt to position the spotlight on this dreadful disease and show support to all.
"Witchery is very proud of the fundraising efforts of our customers and campaign supporters, and the profits raised by this year's White Shirt Campaign will help OCRF to continue to make advances in their medical research."
To date, Witchery have raised over $3 million to date for OCRF. Just to reliterate 100% of proceeds from the sale of Witchery White Shirts in the lead up to White Shirt Day go towards the fight against Ovarian cancer. Yeah that's right – 100% of proceeds. That's pretty unreal! Go Witchery!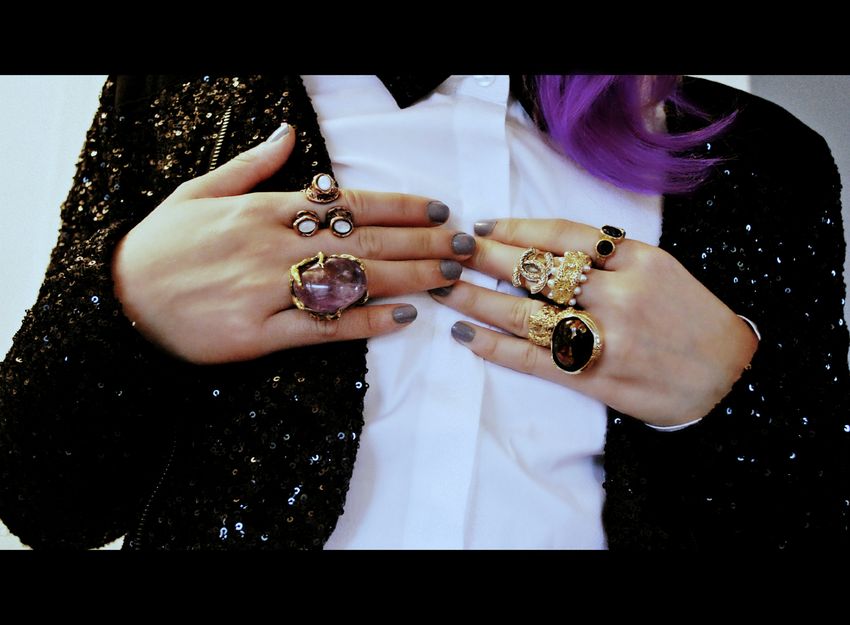 Rings (L-R: Bahagia sea cluster ring, Bahagia Reef ring, Isharya nile ring, Chris Habana pearl ring, Chanel ring, YSL Arty ring)
Witchery's White Shirt collection is available in Witchery stores throughout Australia and New Zealand, from May 1st 2012 and online at witchery.com.au from April 18th 2012 (that's NOW!)
Disclaimer: Little Black Book is proud to be supporting Witchery 2012 White Shirt Campaign, I was not sponsored or paid in monetary nor gifted any products in the publication of this article. This is strictly to support Ovarian Research and the women of the world.