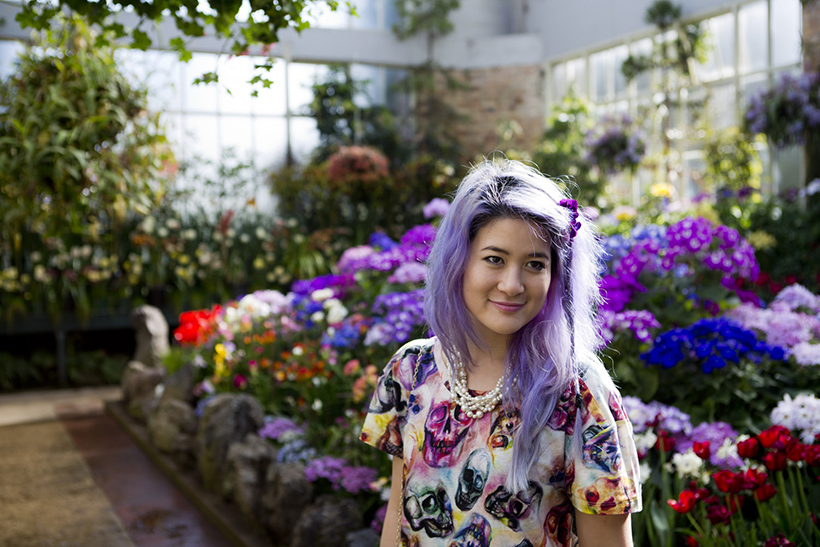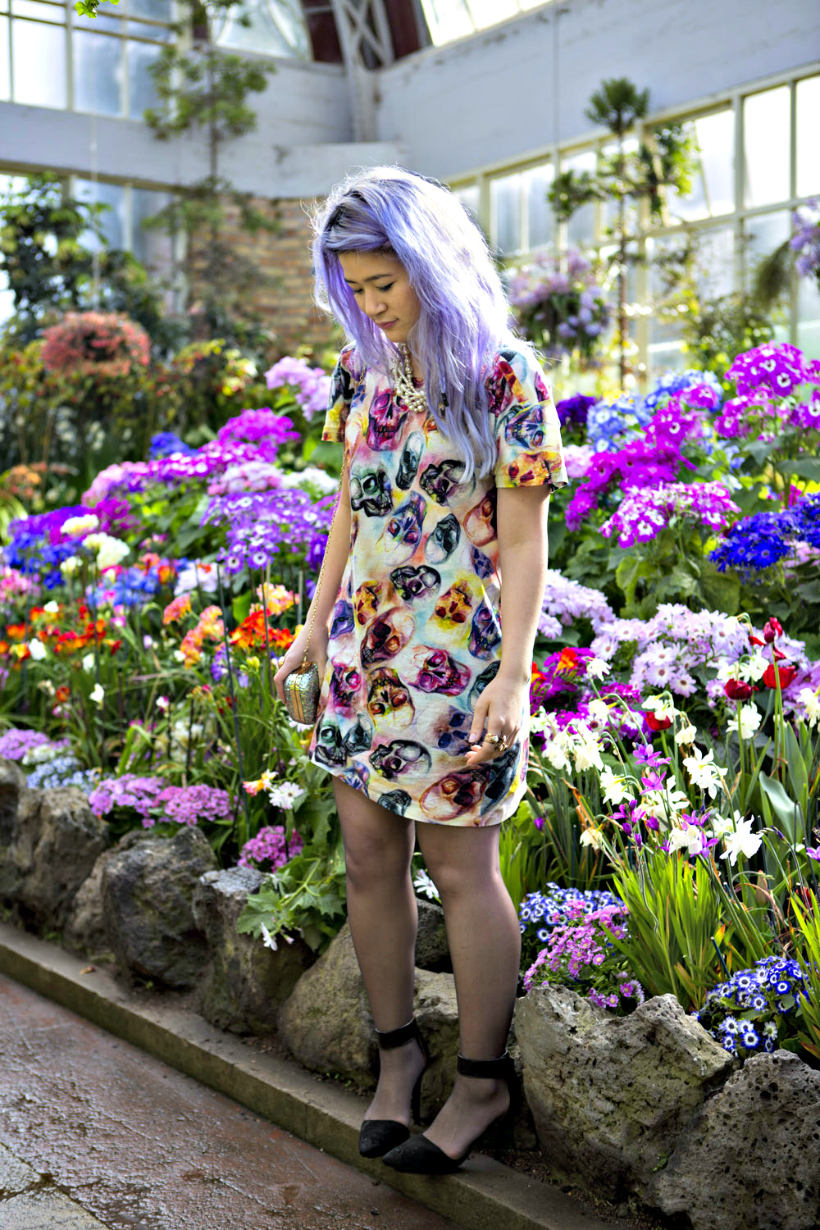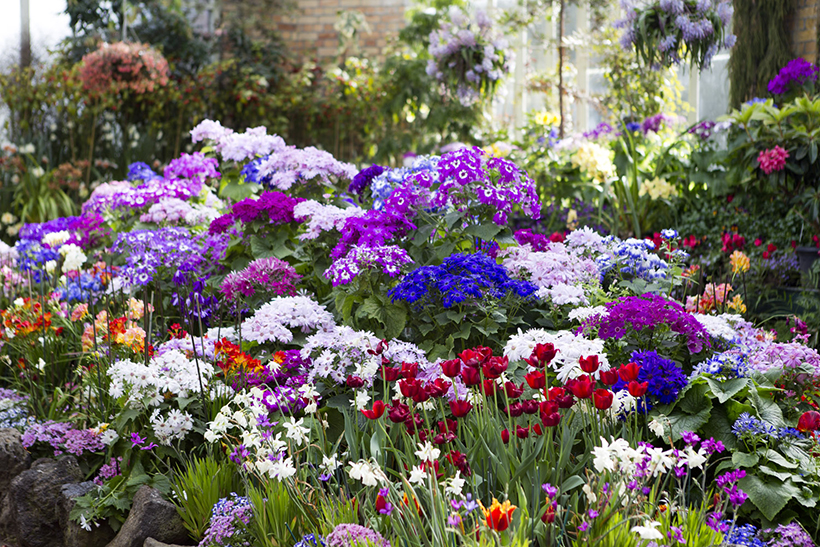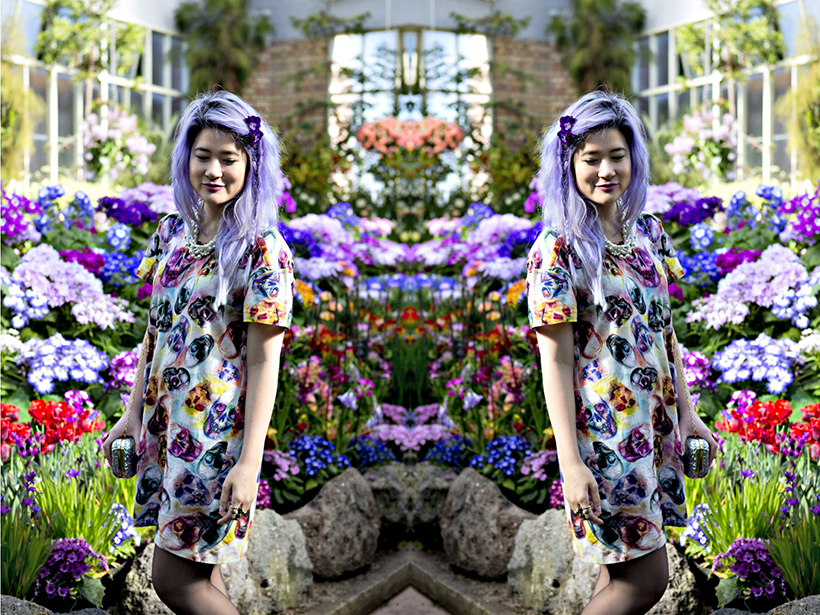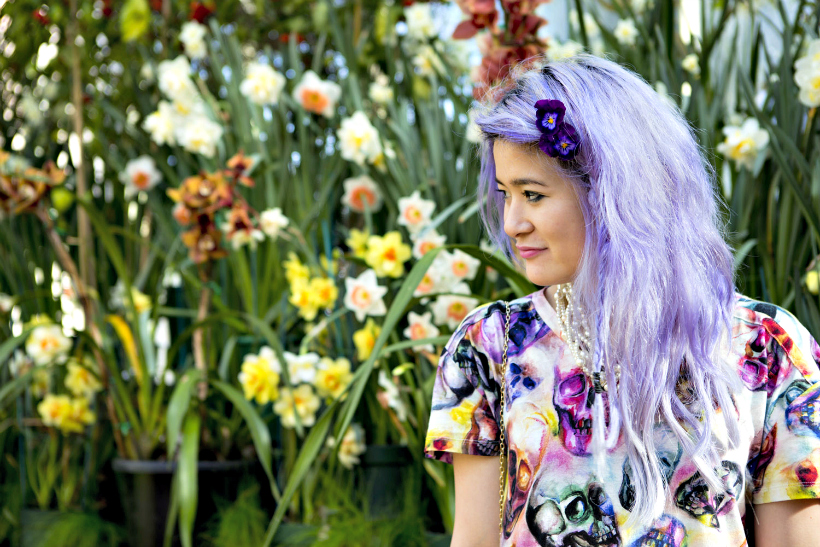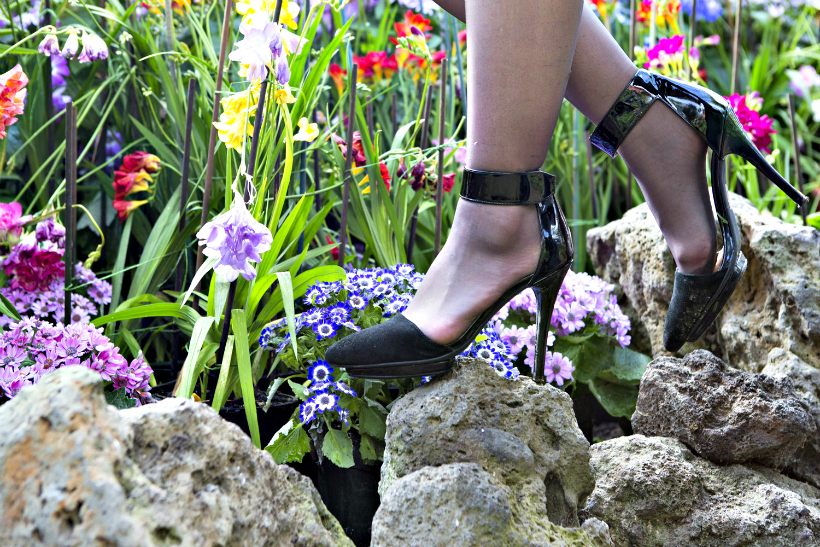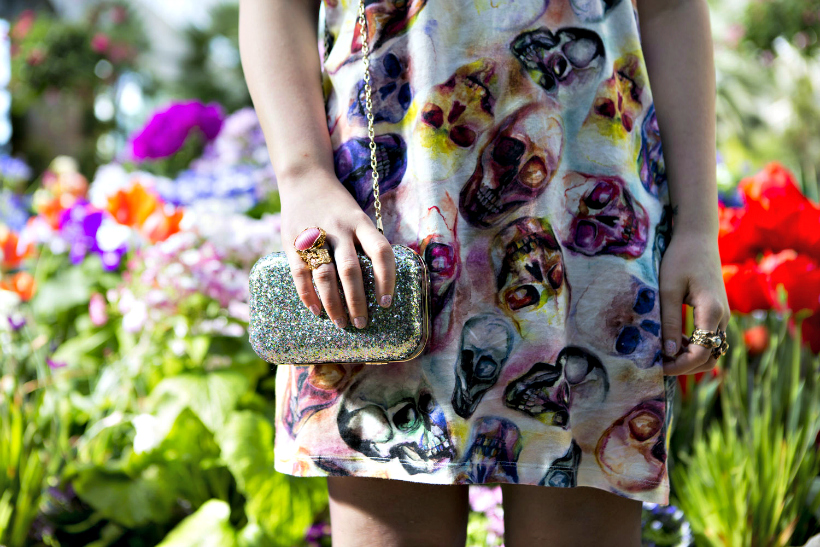 Wearing: Stolen Girlfriends Club dress, Mimco necklace, vintage glitter clutch, YSL ring, Bahagia rings, Jeffrey Campbell heels
Editor's note: This is part 1 of a 3 part editorial collaboration with my dear friends Mino, Dan, Alex and Chin of Foureyes – who I must say are one of the best team I've worked it. Shot around Auckland's pristine and tranquil Domain – Part 1 was  shot in the Wintergardens.
Shot in the ethereal Wintergardens in Auckland Domain, upon entering I felt like I had entered another world – tulips the size of a fist, dozens of orchids, lavender, pansies, daffodils and daisies filled the room. And to my delight so much purple!  I felt a bit like Alice in Wonderland, being surrounded by beautiful vibrant (and fragant) flowers – it got a bit amusing for me, posing and shooting for this editorial when tourists and school kids came to watch me and my lilac hair. 
Between balancing on precariously placed rocks and trying not to burst into giggles – and having my photo taken by tourists, the Wintergardens is a definite spot for anyone visiting Auckland or just looking for some beauty in nature.
Without a doubt one of my favourite pieces in my wardrobe, strangely during my time in Auckland for NZFW I hardly wore any black at all – and for those who's been regular readers of my blog, you know this is incredibly rare for me! So to keep on my more colourful wardrobe streak, I decided I needed to keep a few coloured pieces to take back to Sydney with me and of course couldn't go past this feminine grunge piece by Stolen Girlfriends Club. 
This was actually shot during my last day in Auckland, the Foureyes boys and I (along with Olivia of Lust for Life) piled into the car to start shooting in the Domain at 8am. While we were all feeling a bit dead after the lack of sleep, lack of food and intense NZFW schedules and after parties, we were invigorated by the fresh air, bright sunlight and beautiful location for this 3 part editorial collaboration. I hope you enjoy it as much as I had shooting it!