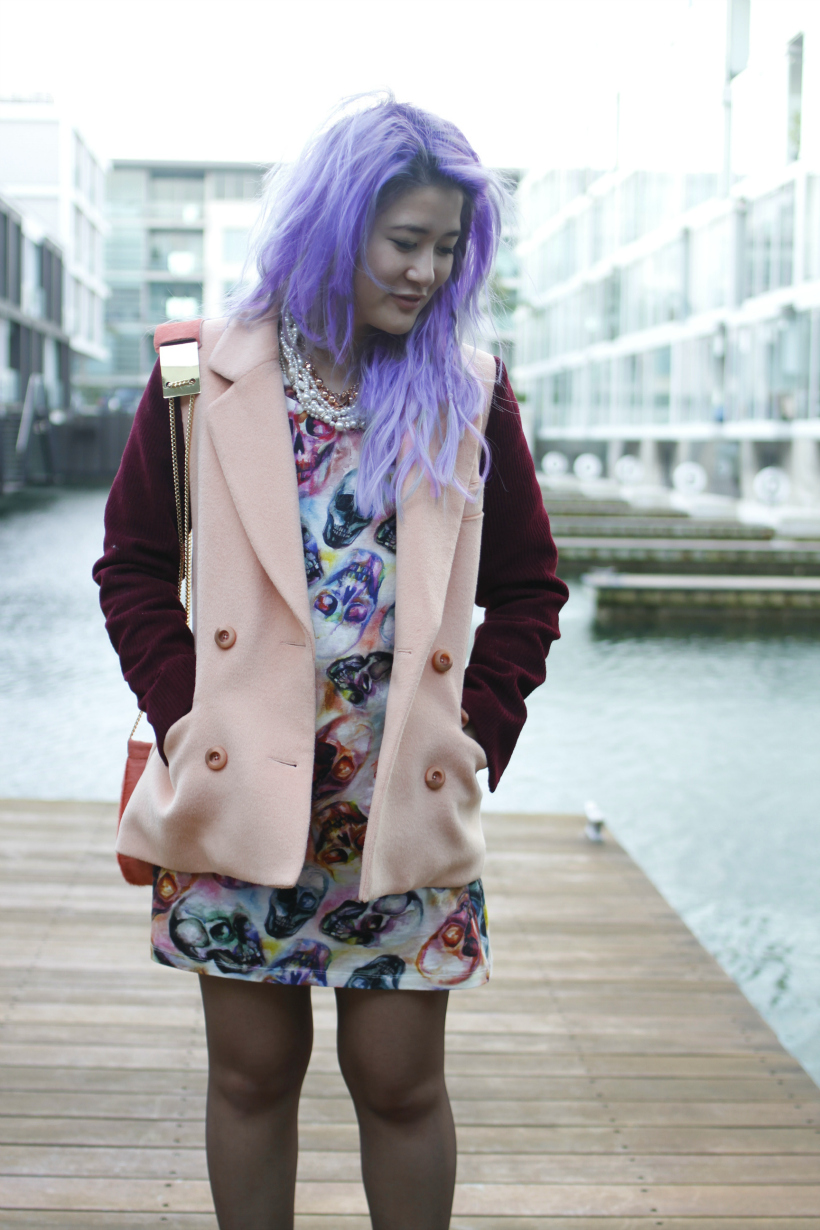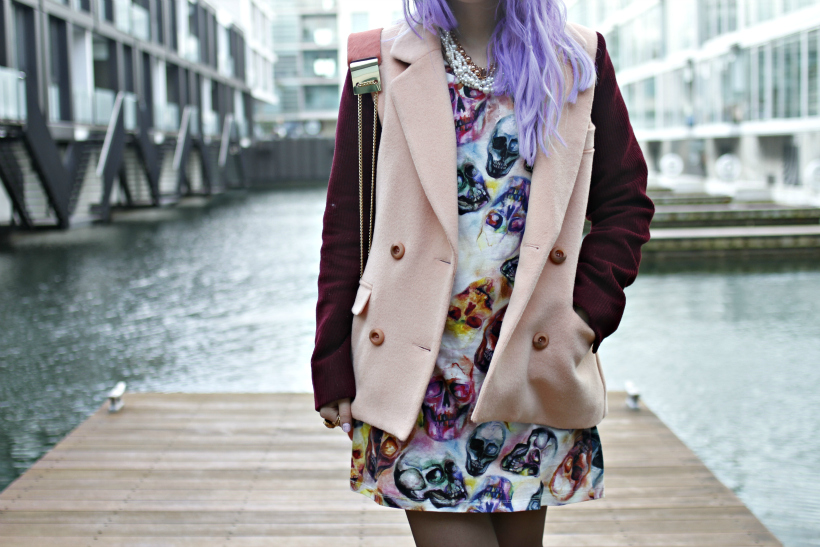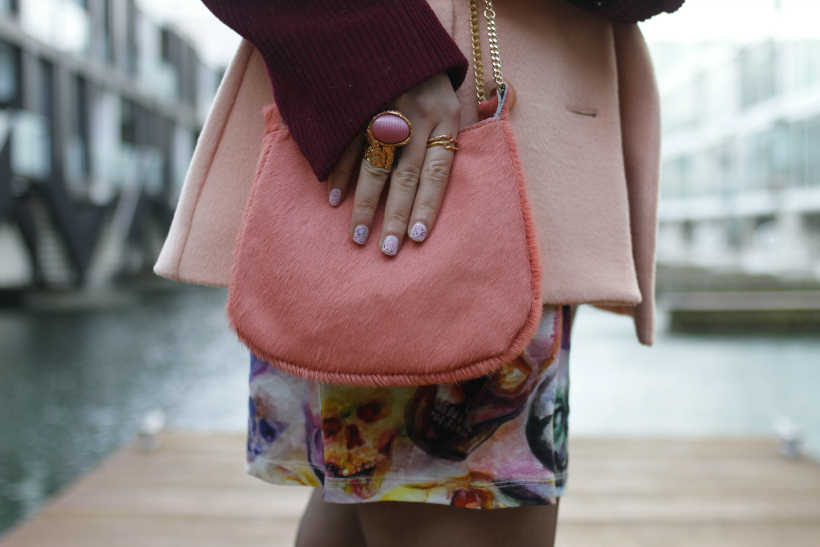 Wearing: Stolen Girlfriends Club skull dress, Ruby coat & bag, Mimco pearl choker, Yves Saint Laurent Arty ring, Bahagia stack rings
While making room on my external harddrive I uncovered some cool shots from New Zealand Fashion Week 2012 shot by my sister from another mister Olivia from Lust for Life.  Fusing two of my favourite NZ designers, this outfit retains two aspects of fashion that sings to me; rock n roll grunge aesthetic thanks to Stolen Girlfriends Club and super sweet feminine chic from Ruby shot with a beautiful background at my home away from home Sofitel Auckland. I can't get over how amazing the staff, service and experience always is every year!
It's been overcast, wet and chillier in Sydney these past days and this outfit would be very fitting for a day like today.  One of my favourite coats and pony hair bags from Ruby's AW13 collection, my inner unicorn immediately fell for the super sweet pink and pony hair goodness.