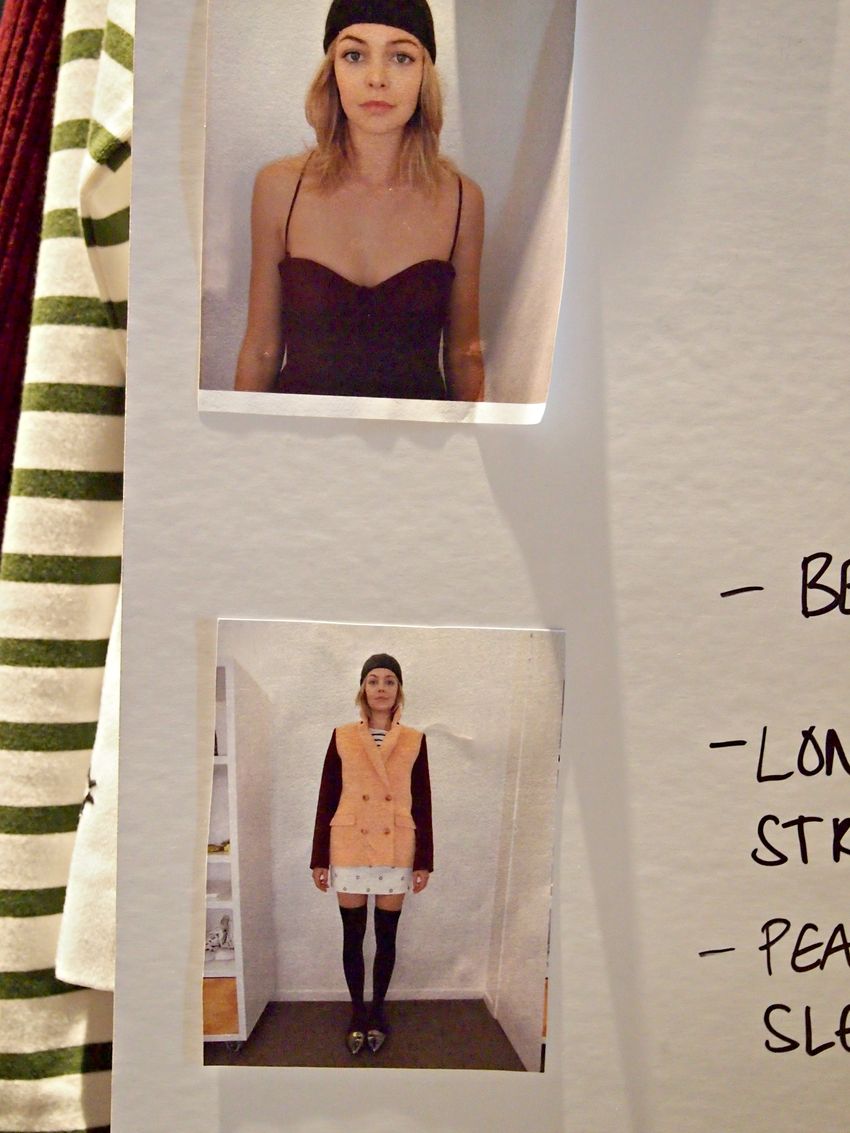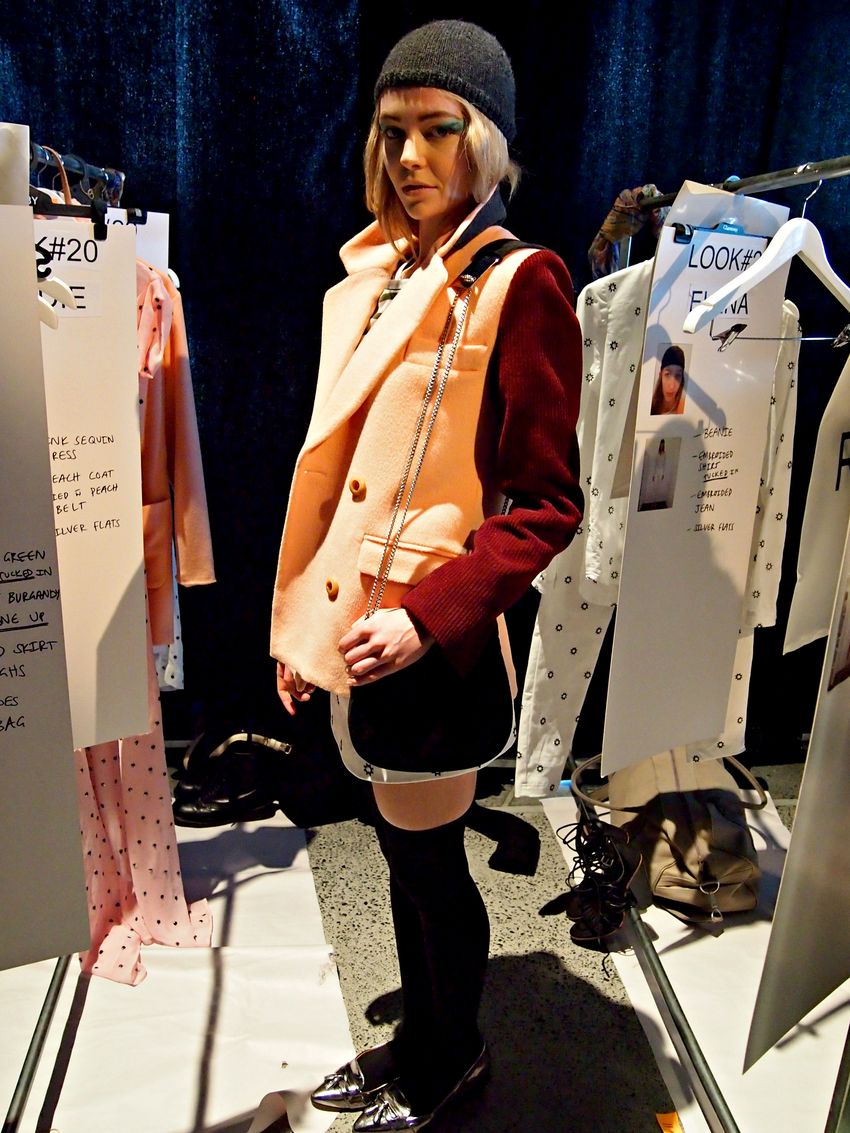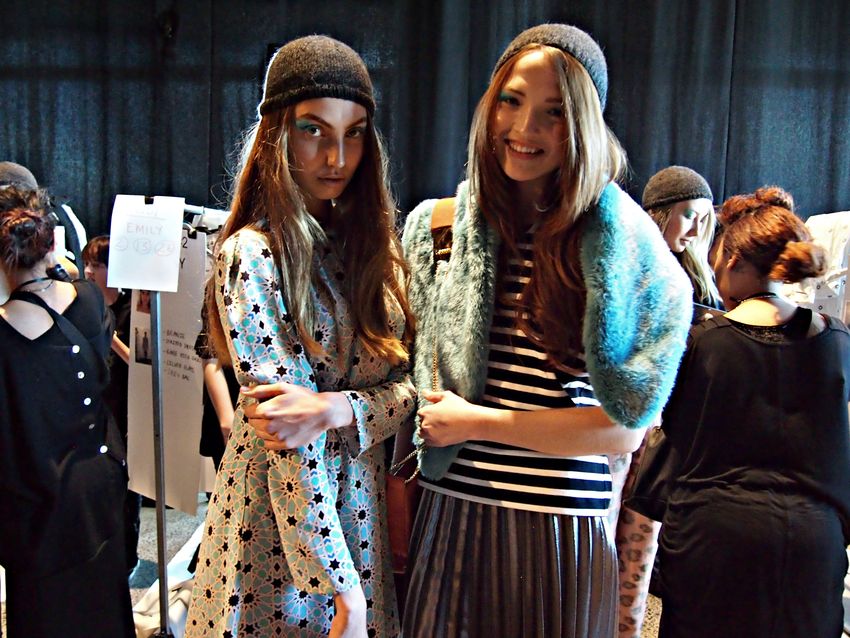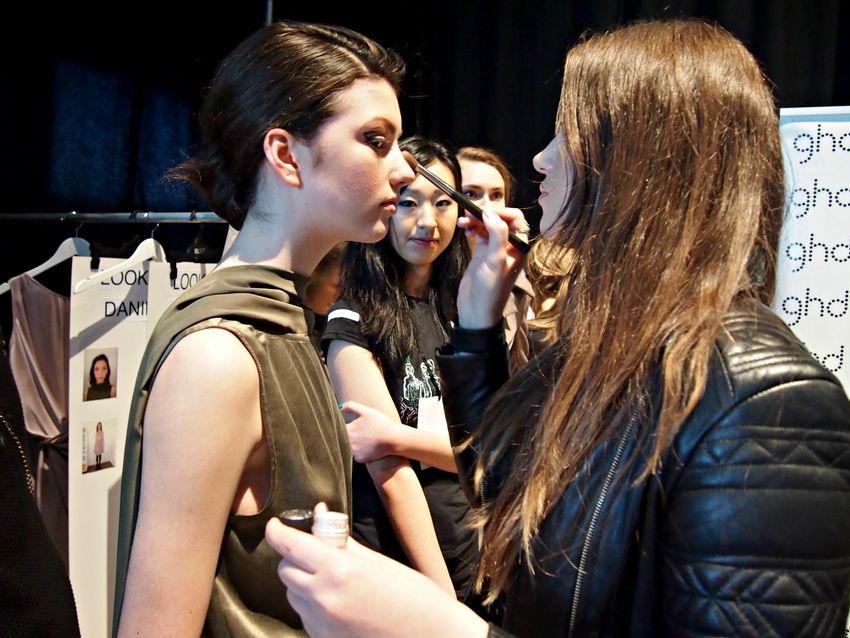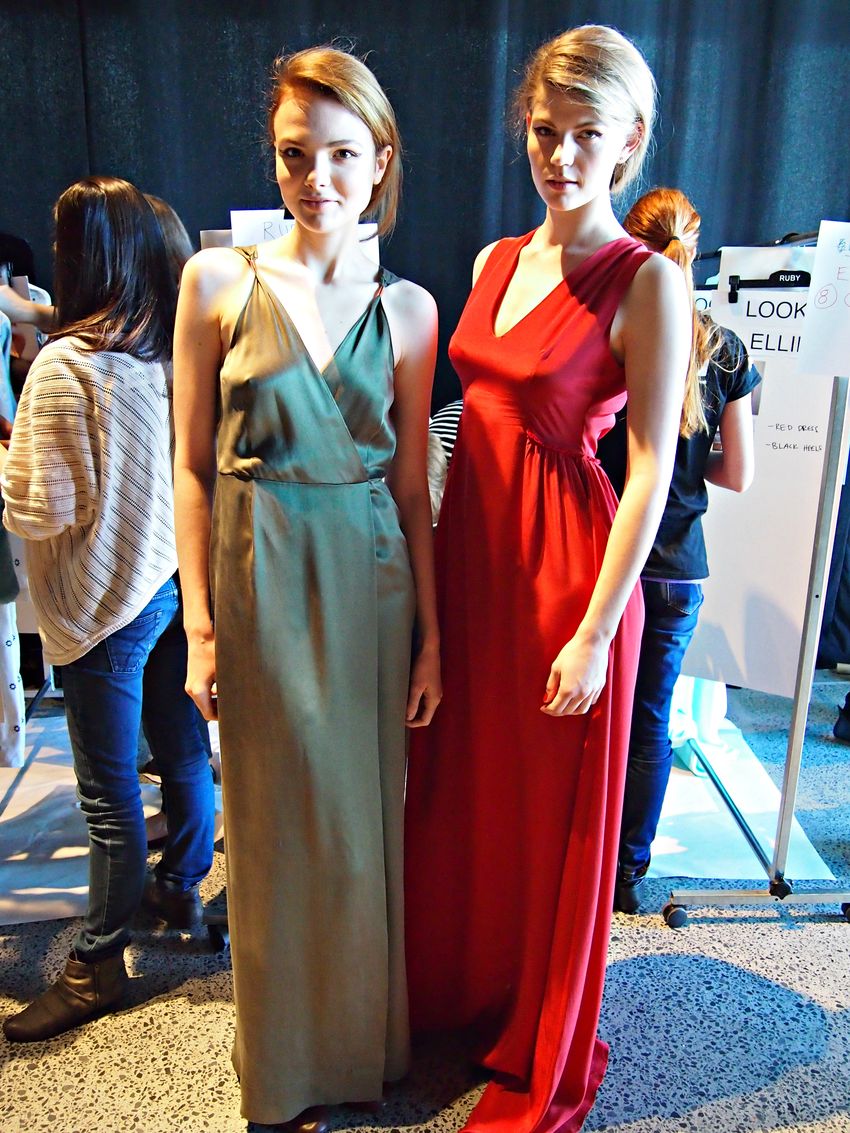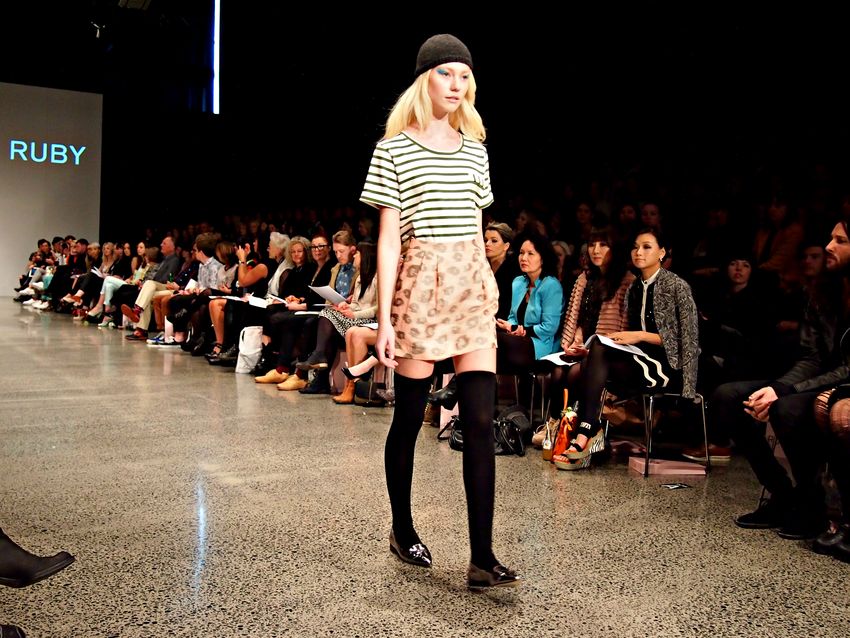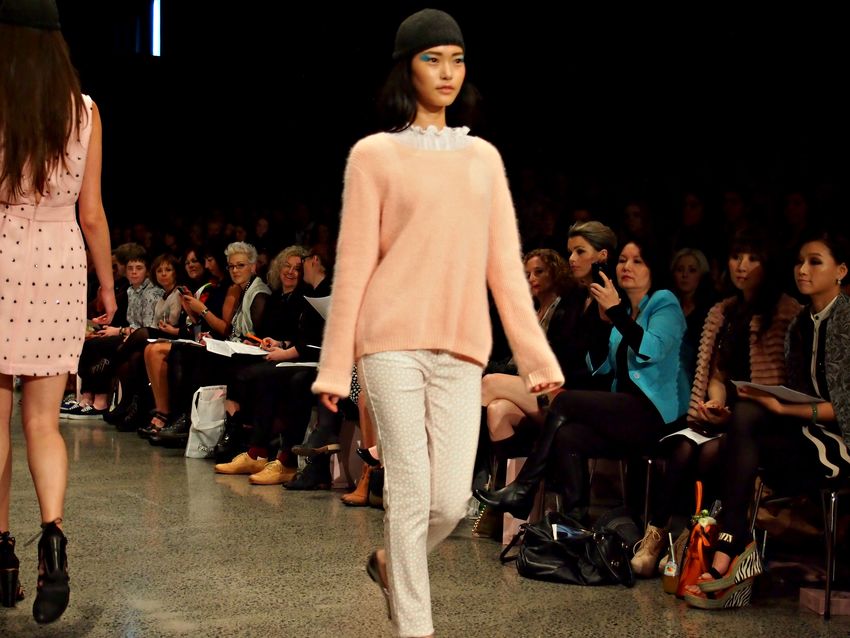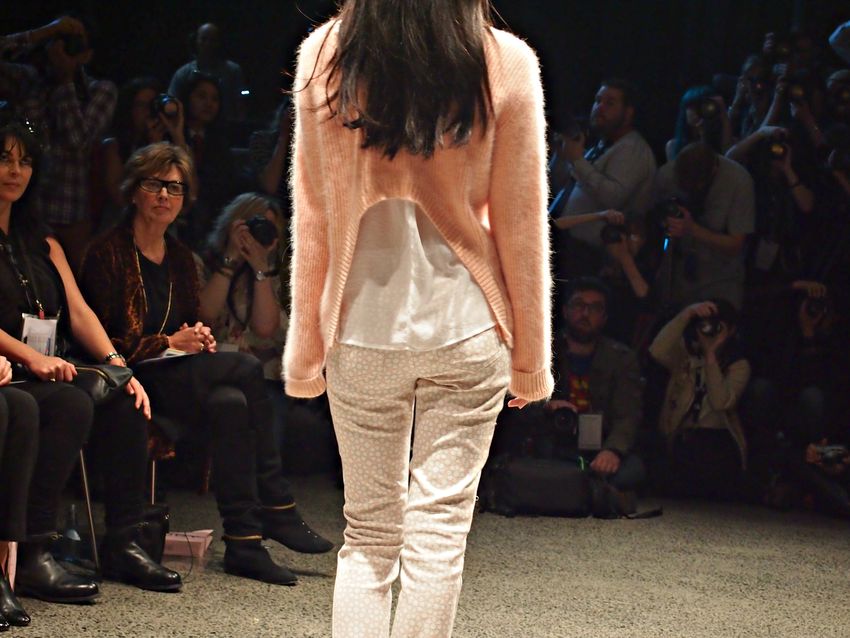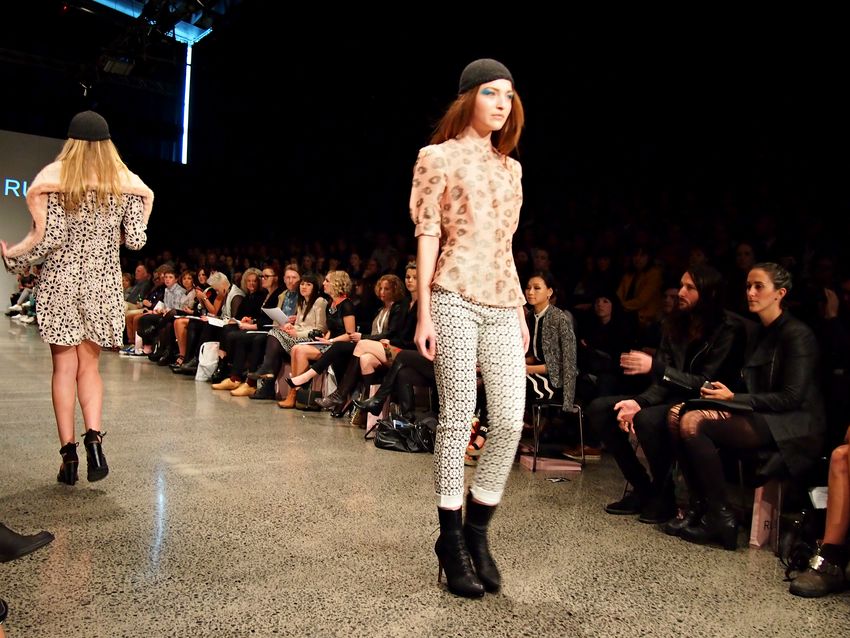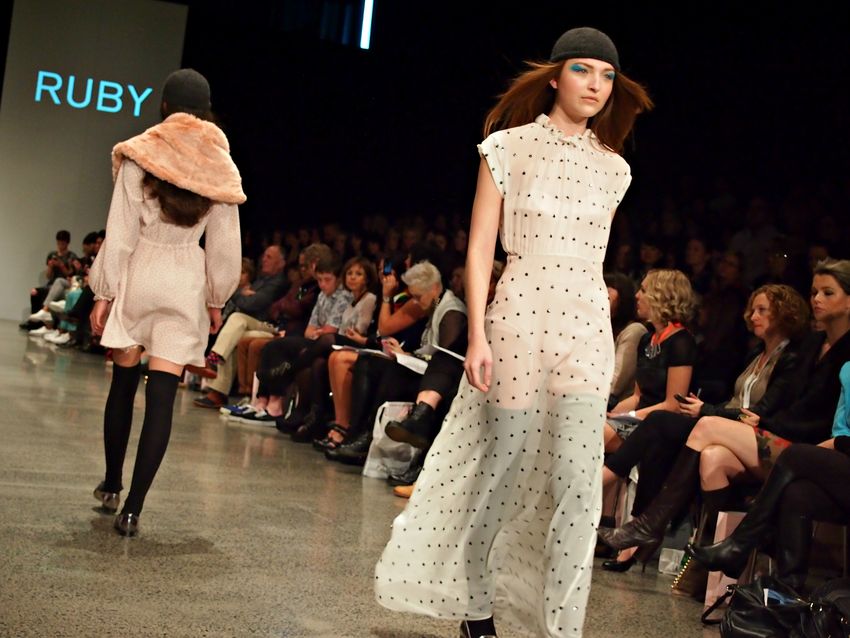 Editor's Note: Apologies in advance for the delay in getting my NZFW posts up – attending all the shows and getting an average of 4 hours sleep each night and 1 meal a day = a very tired Emi Unicorn. On the plus side, I've also been creating some NZFW Day wrap up videos so be sure to check my Youtube channel for that!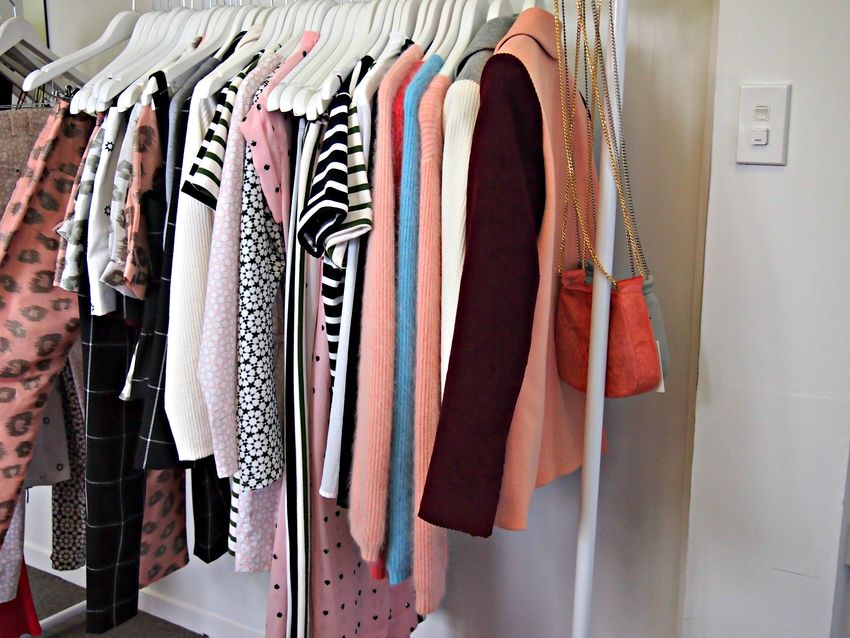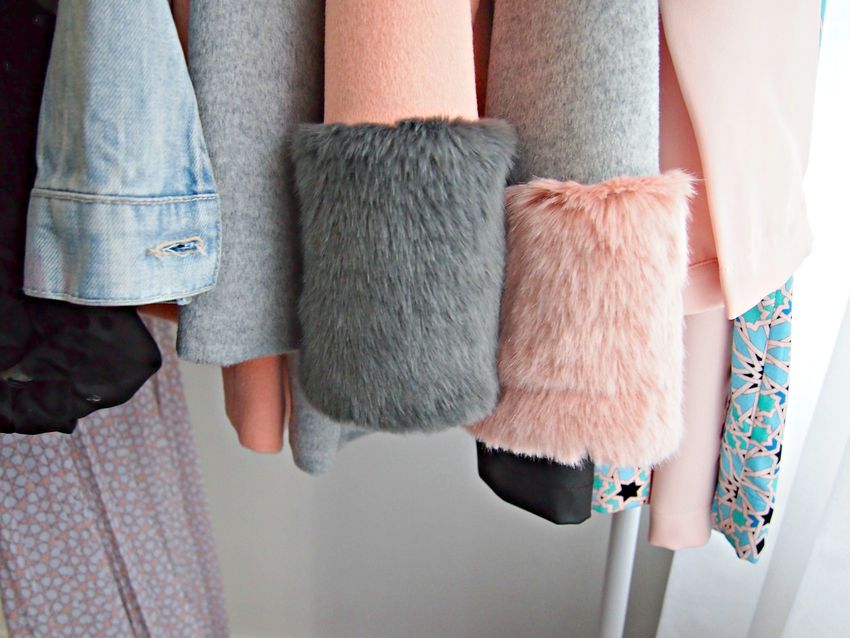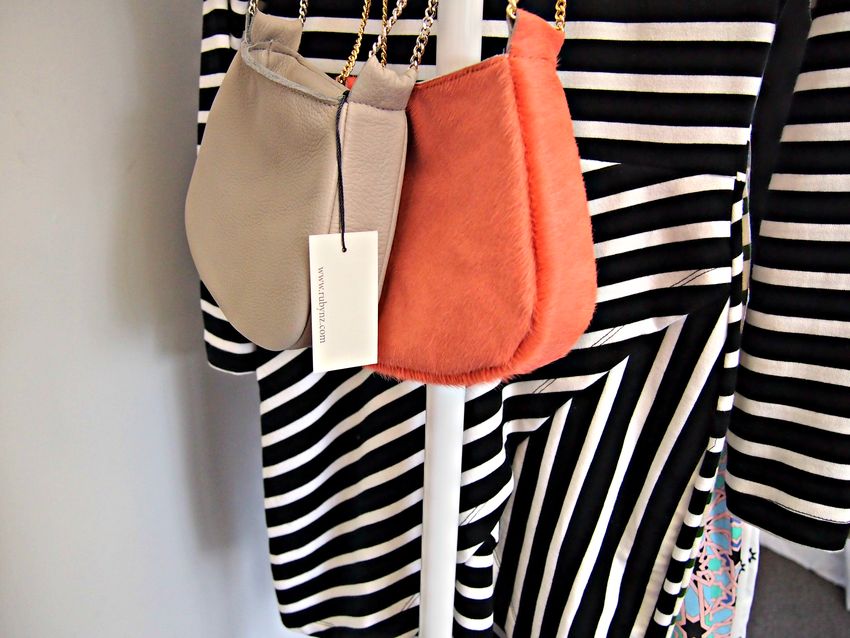 By far one of my favourite shows from New Zealand Fashion Week Day 1 was the first show of the day: RUBY and diffusion label Liam. Having free reign backstage pretty much makes me giddy inside and I really hope you enjoy all the backstage shots I've taken during NZFW (and wrap up videos!) so stay tuned for all that.
Back to Ruby and Liam – the vibe backstage was a bit of nervousness, excitement and kiwi cool. The super sweet NZ models donned beanies while bright sky blue eyeshadow and natural hair signaled the vibe for the show – feminine, edgy and way too fucking cool for school. The Ruby AW'13 collection (images above) titled Mr Destiny was made up of cool mint faux fur stoles, metallic pleats, chic striped tees, mohair sweaters and a super sweet pink leopard print while paired with knee high socks and flats. Of course Ruby didn't disappoint with their signature luxe floor length gowns – featuring draping shoulder detailing and lush silks.
ps- having a splendid time in Auckland, it's so great to be back! While the weather's been overcast, I've had the pleasure of having an amazing hotel and water views plus it helps that it seems all Kiwis are insanely welcoming and friendly! Thanks for the warm welcome back!