Otsu-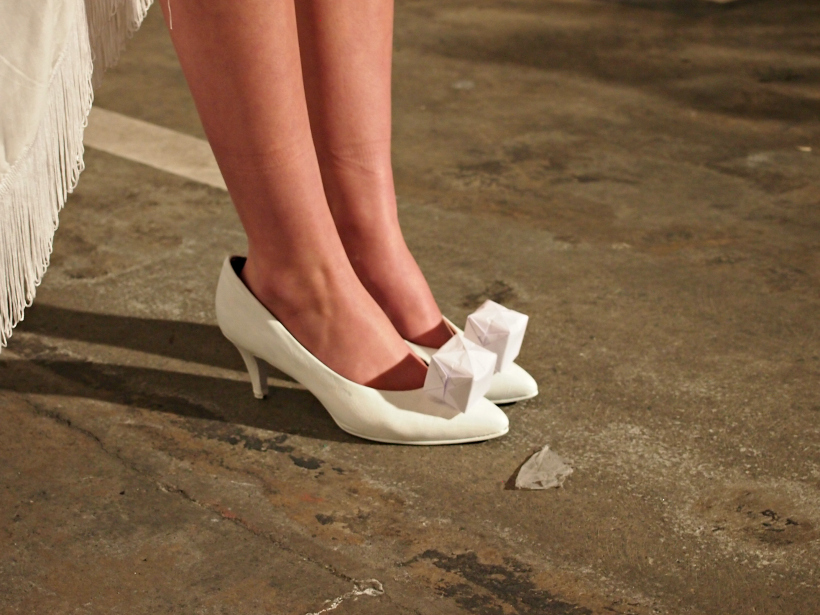 Eugénie –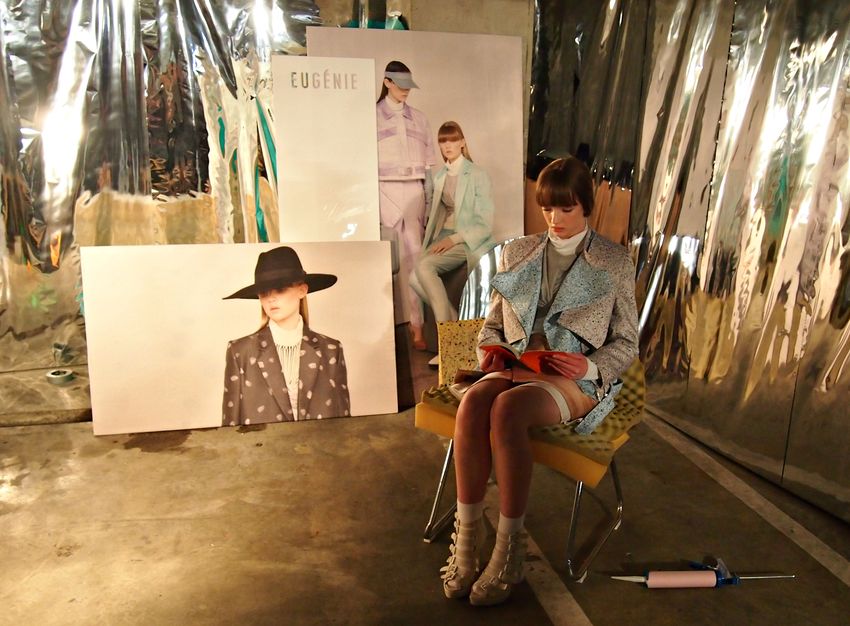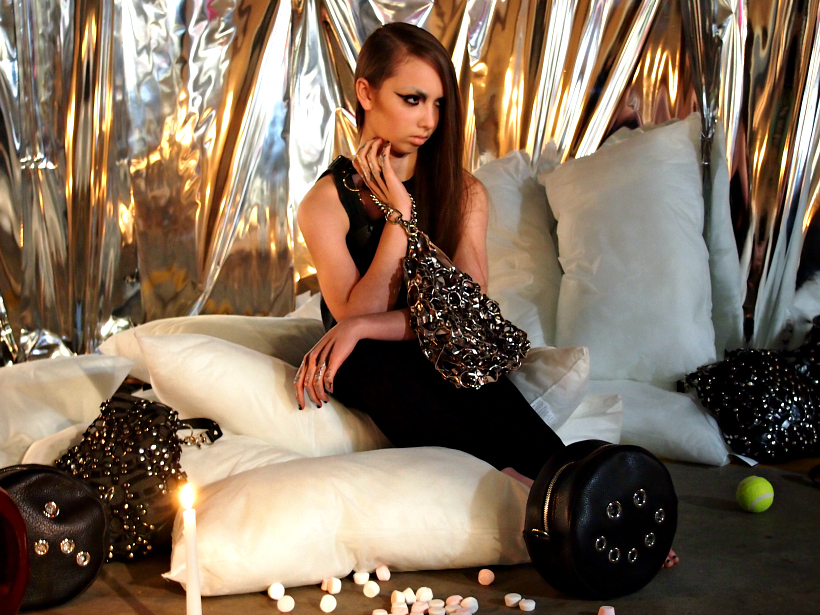 Jimmy D –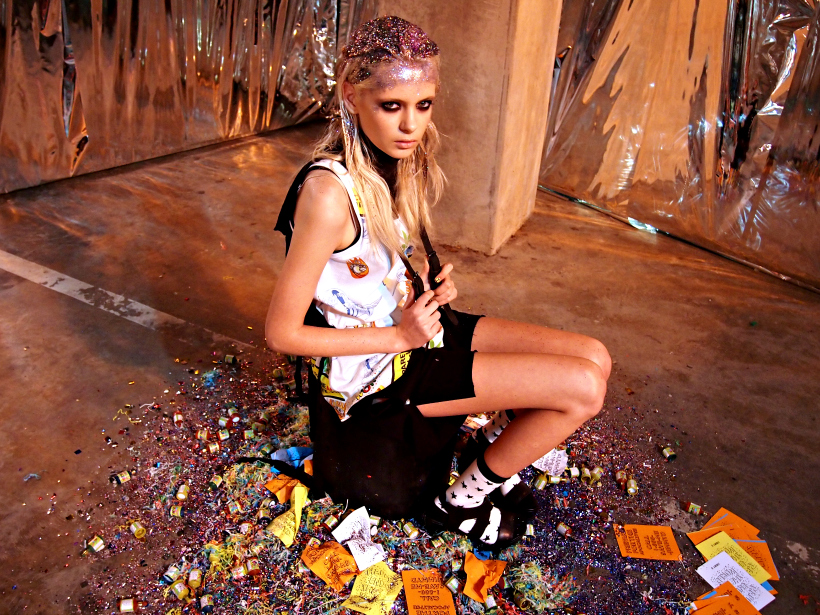 Underground Sundae –

New Zealand Fashion Week 2013: Underground Exhibition
Another highlight for me was the Underground Showcase – a cool art installation selection of designers who were given a brief that had to basically embody their label aesthetic while utilising the space to the best capacity.  Of course I was stoked to see Jimmy D show again – with beautiful glitter in the hair and smokey eye makeup, Jimmy D is a grunge goth's dream!
Otsu a brand I've never heard of showcased an all white true art installation piece with beautiful tassle detailing and what appeared to be a paper dress and cute shoes to match – no doubt drawing on its Japanese namesake and heritage for inspiration.
Eugénie showcased beautiful sharp tailoring paired with pastel colours and refined cuts, I can see this label really becoming big in Australia and the world.
And finally Underground Sundae showcased a true white wonderland – with a kitsche take on "white trash" taking electrical appliances, white wrappers and papers as its main sculptural art installation while the model wore tribal like white eye makeup paired with bright colourful neck and headpieces.  While I'm not a fan of wearing white, this collection really drew me in by its quirkiness and playfulness.