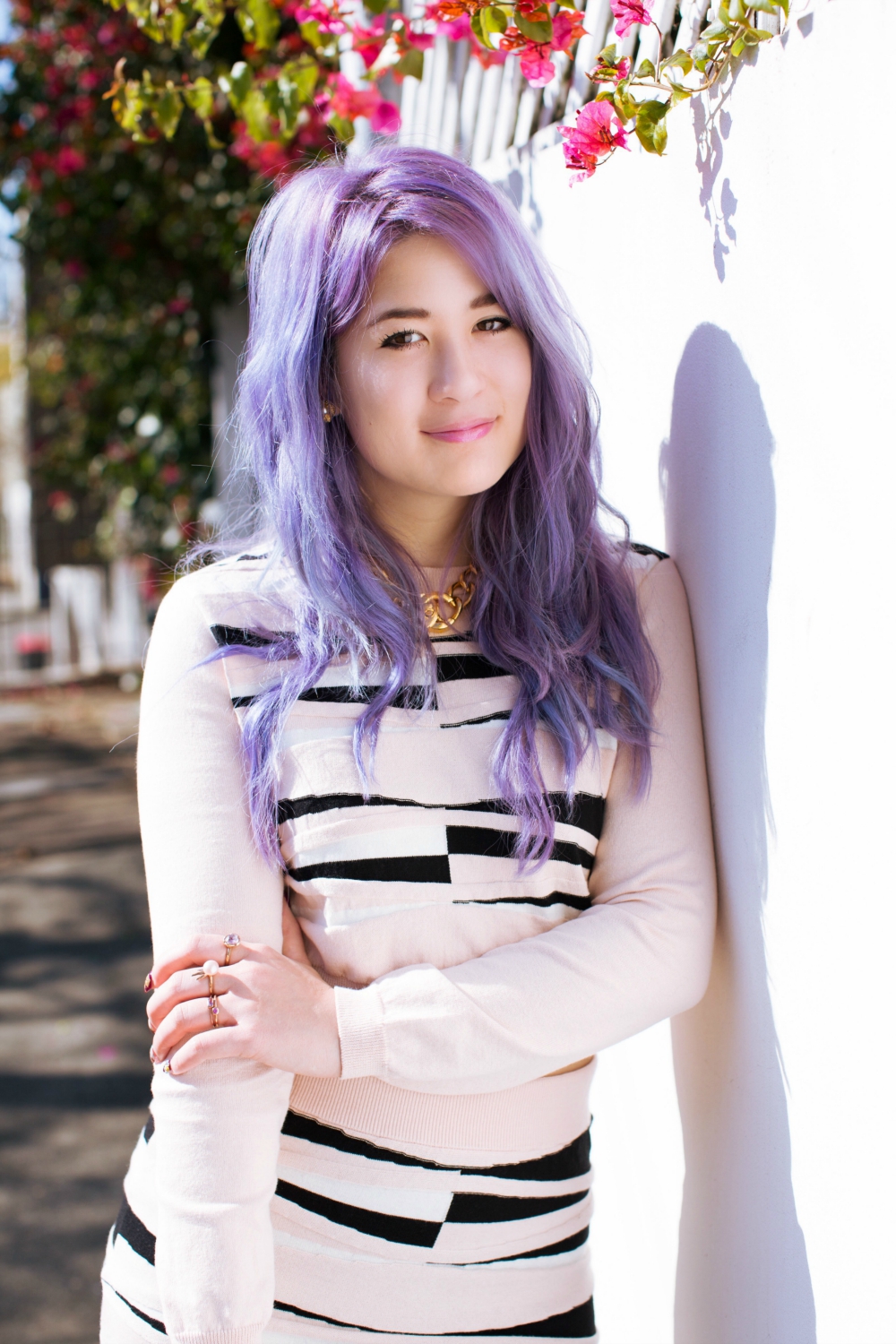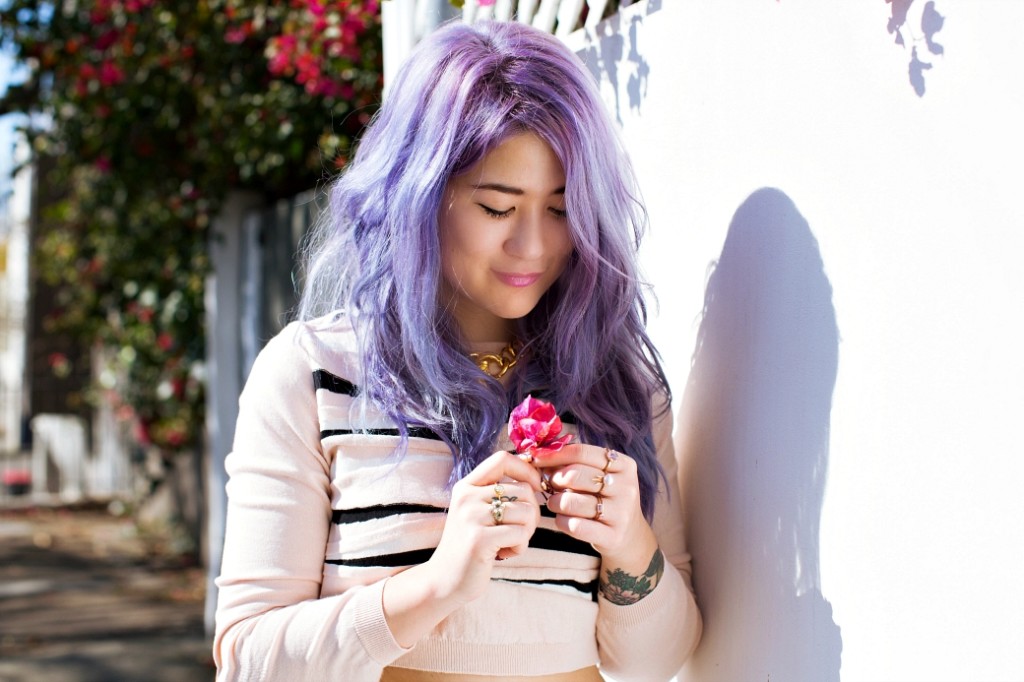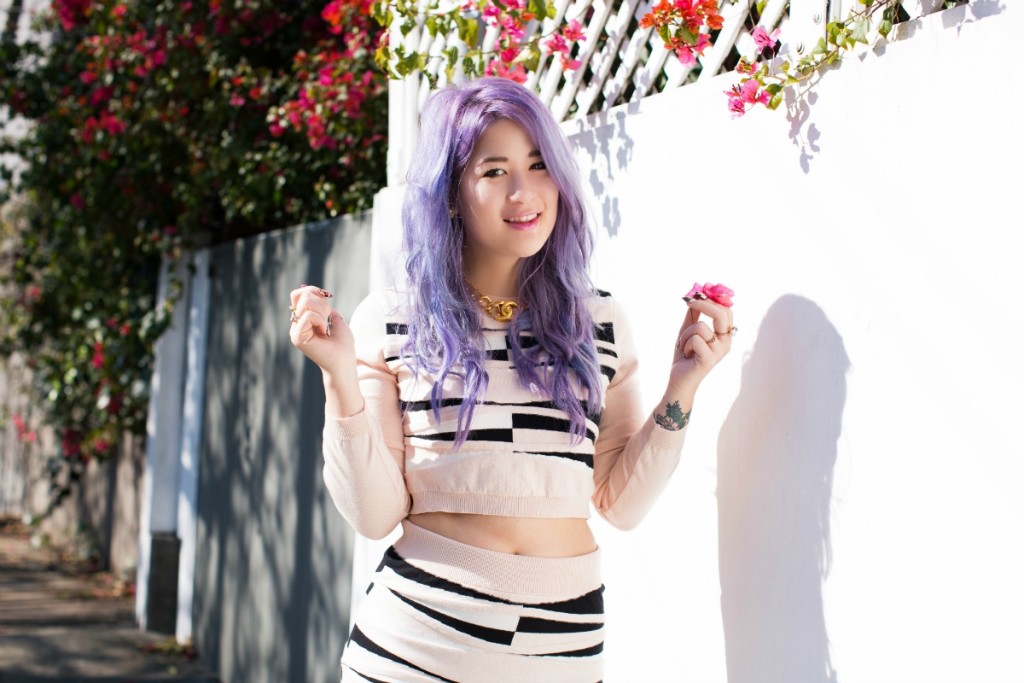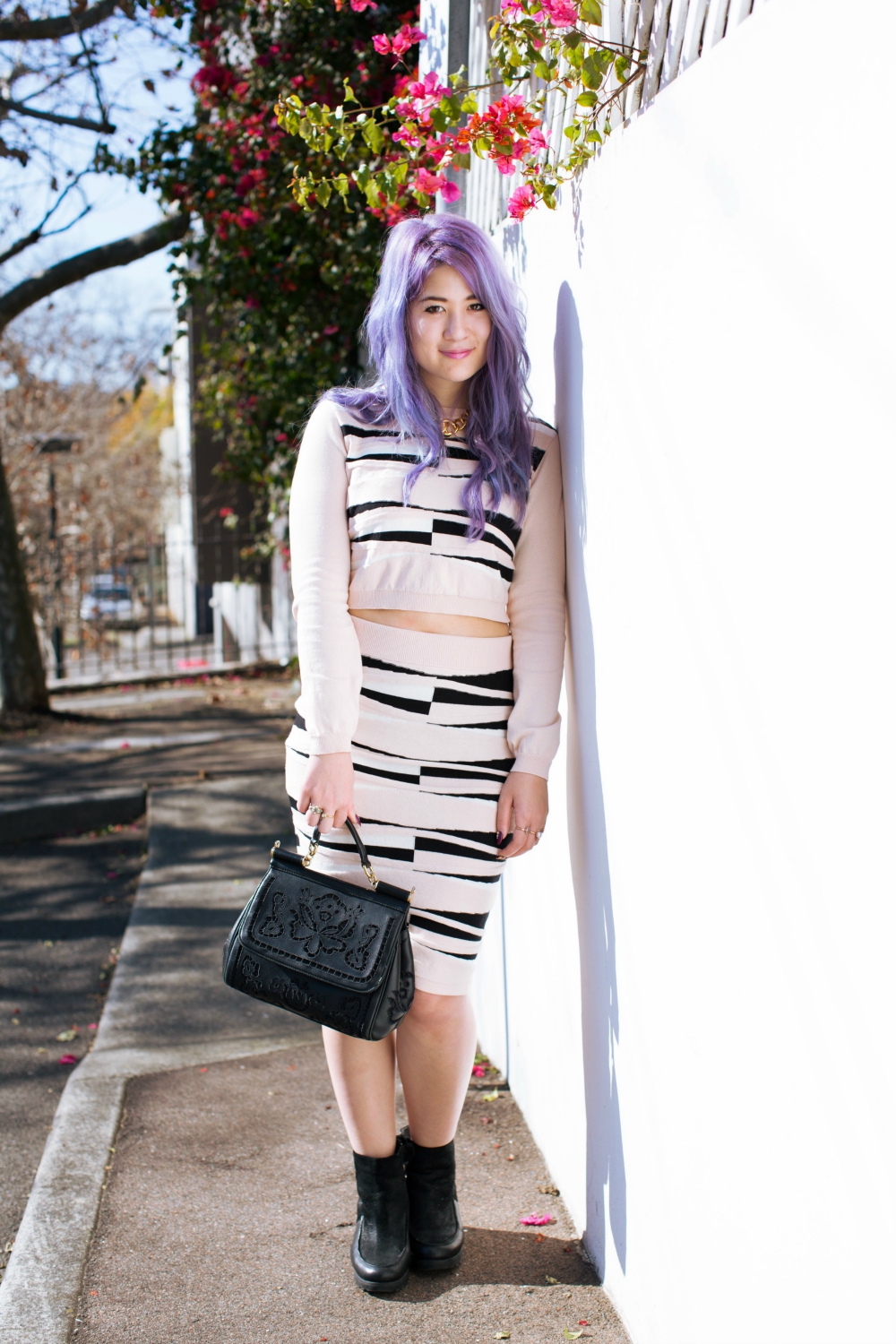 Wearing: River Island knit set, Chanel necklace, Dolce & Gabbana Mini Miss Sicily bag, Camper boots, assorted rings 
While it may not look it when I shot this look – with the sun unusually shining warm and bright on a Sydney Winters' day, it has been dreadfully colder than usual so I was lucky enough to get a warm sunny day to share this look with you all.  Not really one who thought she could pull off a cropped look, I was genuinely surprised at how comfortable (and warm!) I felt wearing this River Island co-ordinated knit set!  While I did feel very Kim Kardashian in this body hugging outfit, it wasn't as terrifying as I thought it would be – given the right design, I would try this style again!
The cute geometric design with colours reminding me of Neapolitan ice-cream really is a great idea for winter – as the woollen knit is not only light, thin yet still warming it's very on trend (and super affordable). The more I wear this outfit out, the more it's growing on me and I get more comfortable wearing it.
Have you ever gotten out of your comfort zone and tried a different look before? Leave a comment below of your experience x