Last night  2threads celebrated the end of an amazing year and also the winners of the 2010 2threads and Ultimat Vodka Australian Fashion Awards in a packed out party at The Loft. The night started early, where the doors to the Loft opened around 6pm and a line snaked for a good 50 meters from the entrance. By the time I arrived around 7pm the door staff were no longer letting any more guests in as it was already at capacity! I bumped into Alvin Manalo of Saint Augustine's Acadamy and Matt Jordon and we all strolled in together.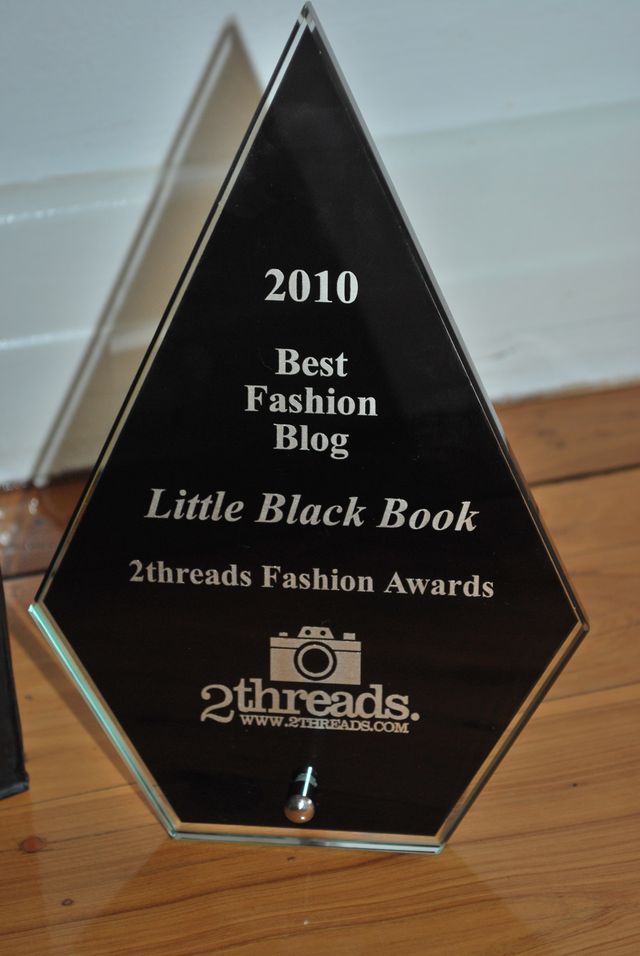 Debuting my new hair colour. Thoughts?
I'm still in shock that I won the Best Fashion Blog award! My mum even joked that I should have a short speech prepared in case I had to say a few words, but thankfully I didn't have to – it was a quick get the award, smile for the camera and leave the stage affair.
I would also like to congratulations to the other winners: Best Women's Designer Bec & Bridge, Best Men's Designer Saint Augustine Academy, Best Up And Coming Designer USCARI, Best Swimwear Designer Anna & Boy, Best Jewellery Designer Chelsea De Luca and Best Footwear Designer Tom Gunn.
After the quick awards ceremony, the party went into full swing. Free drinks and tequila shots soon ensured with Alvin Manalo of Saint Augustine's Academy, Matt Jordon of Mother/Father PR and Fashion Hayley. I would like to thank 2threads, the sponsors and most importantly my readers and all who voted for me in the fashion awards. Thank you from the bottom of my heart, it means the world to me!! You've given me the perfect gift for Christmas!
Merry Christmas!!
xx