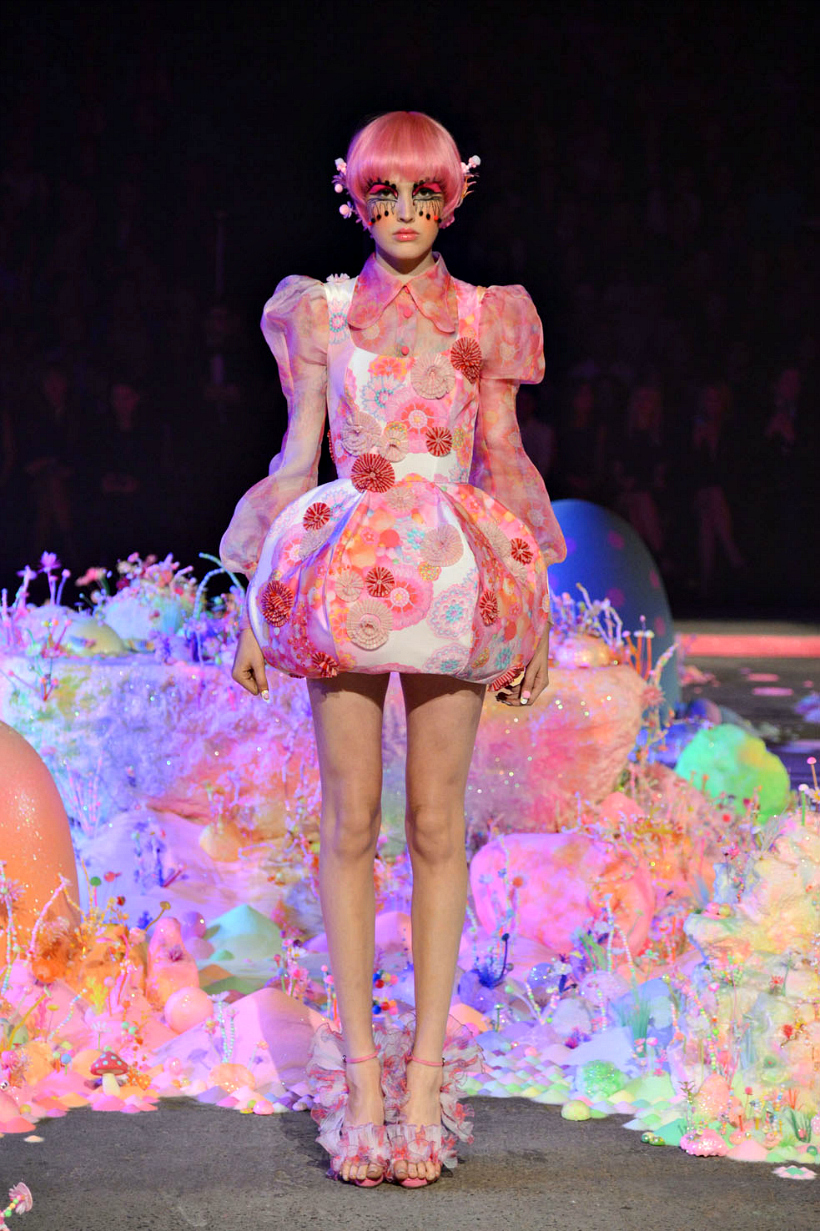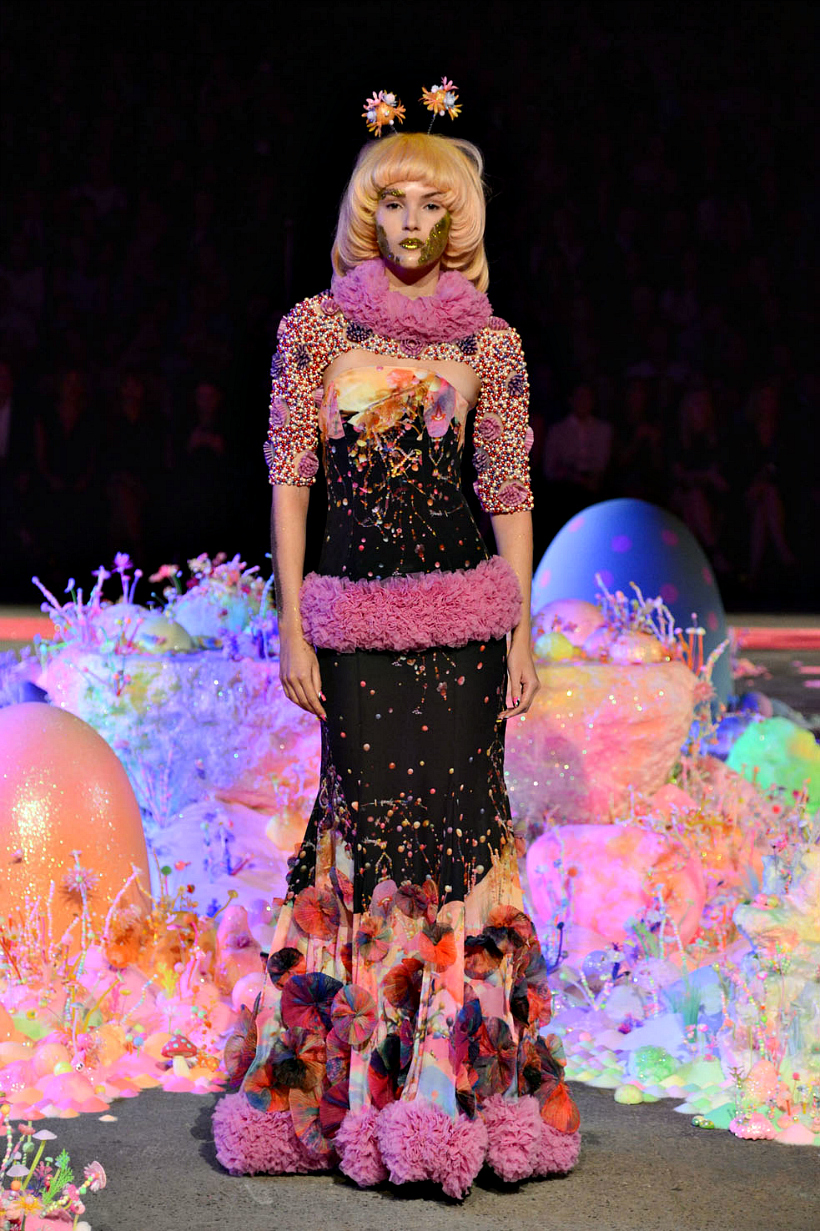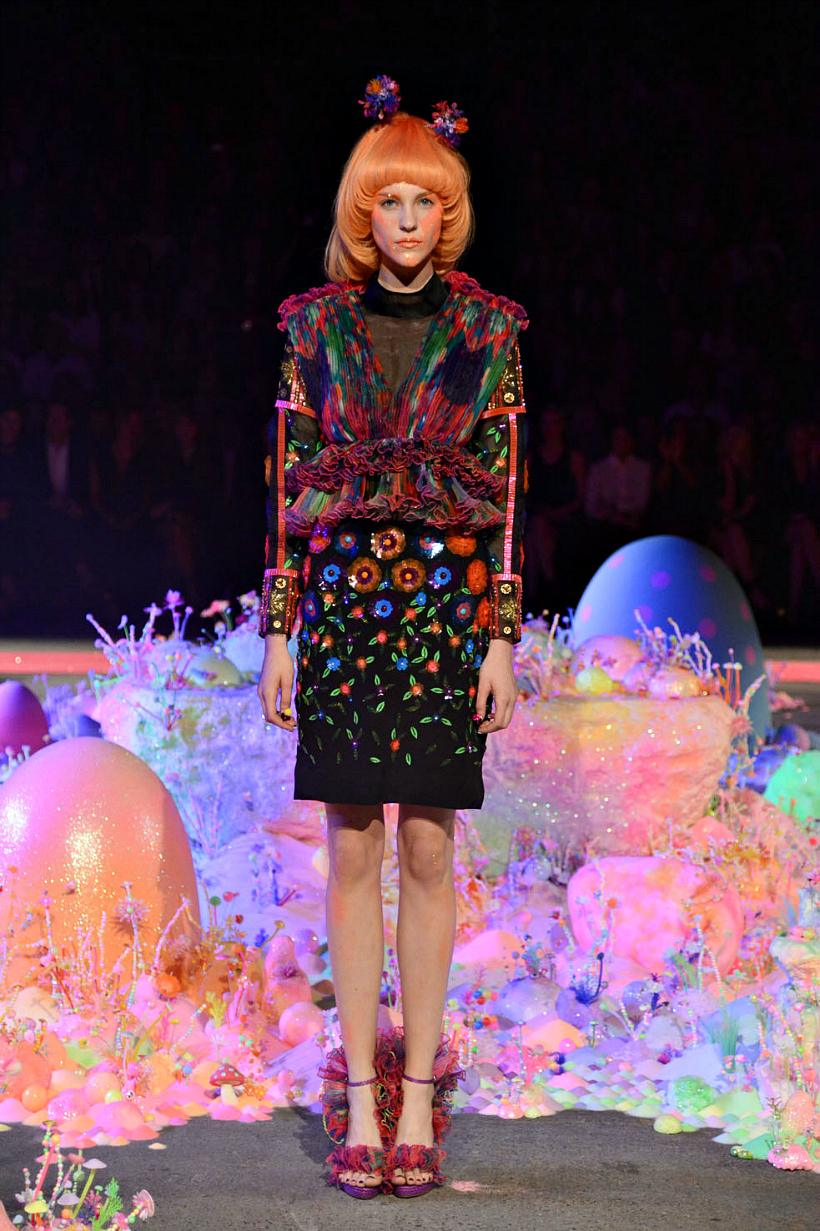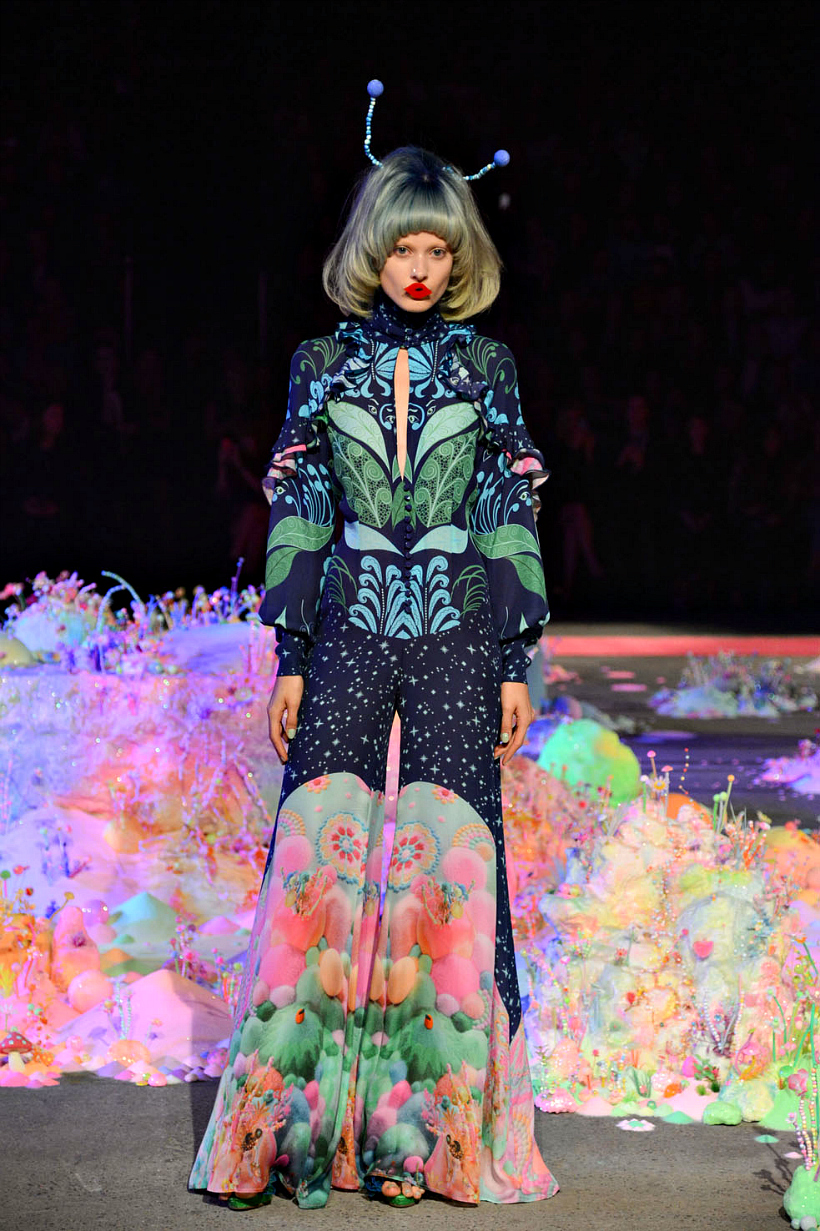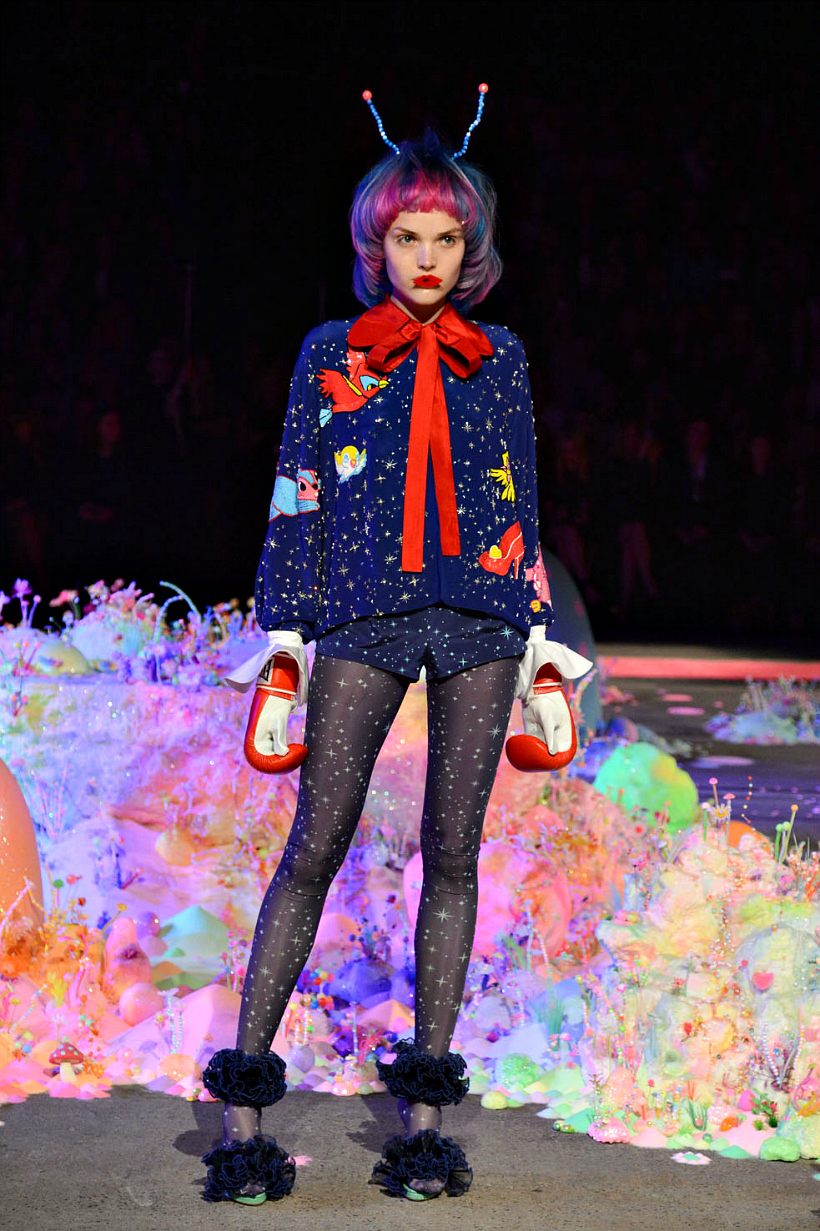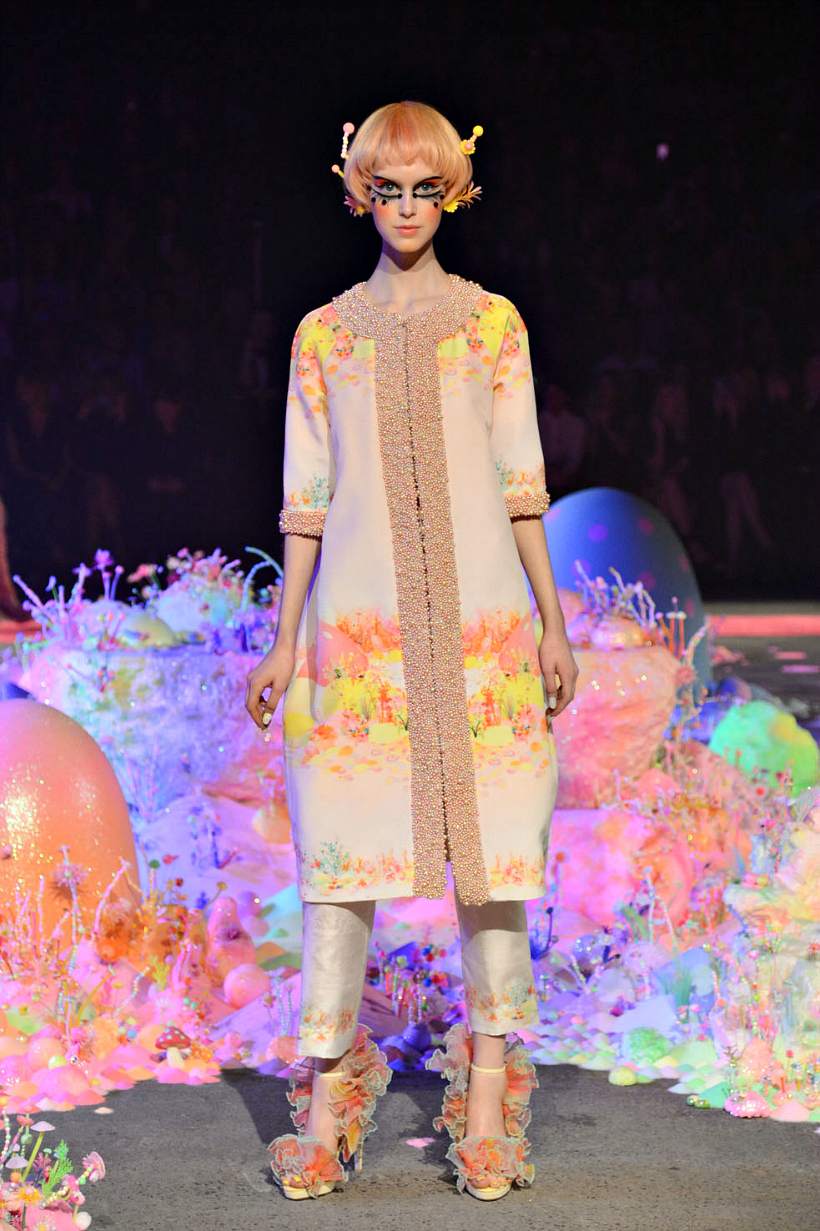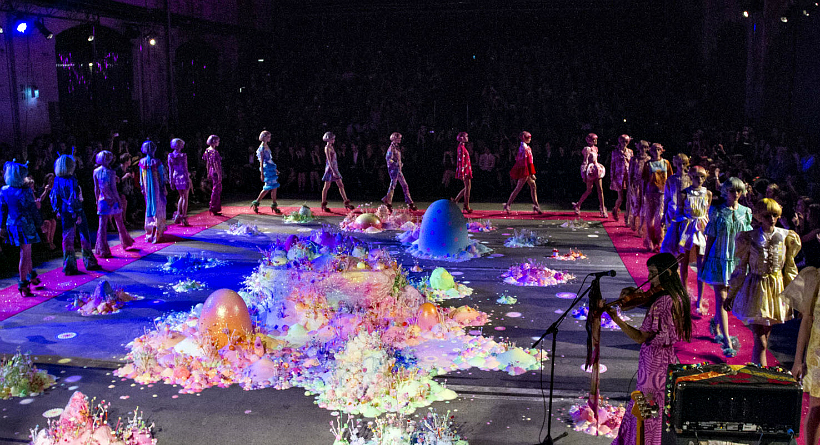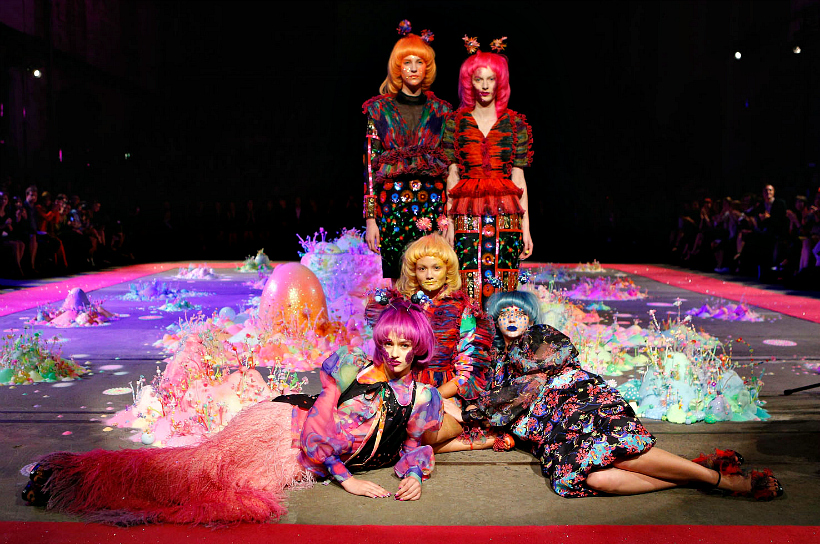 Without a doubt one of the highlights of MBFWA this week was the Romance Was Born show on Monday evening – the new collection titled Mushroom Magic alluded to a psychedelic wonderland taking inspiration from Disney's fairytales with a stunning collaboration with Tanya Schultz, the artist behind PIP and POP who created a one off art installation piece that featured as a centrepiece for the show.  Schultz's brightly coloured sugar and sand mandalas have a cosmic feel and the spirit of the late sixties and early seventies is evoked. This is referenced in the choice of silhouette; which features kaftan shapes, flares, soft silk chiffon gowns, adorable smocking, and flouncy pussy-bows, all capturing the style of the era.
Seeing Schultz's installation when entering the off site venue was like coming home, there was something familiar yet at the same time alien about her art – for me, it was what I would imagine a unicorn's garden would look like: sweet, pastel acid trippin' with crazy cute disney animals hopping and galloping around.  Romance Was Born took to the wonderful world of fairytales for the classic romantic spin on metamorphosis and transformation. The spectrum of princess femininity is explored through colour and fabrication resulting with crisp cottons in an innocent array of pastels, moving into silky neon brights before finishing with the more textured mood of the darkest obsidian jacquards.
This is definitely a collection I'll be getting my hands on as soon as it's released. Congratulations to Luke and Anna as well as the Little Hero team for producing a fucking killer collection!