The famous hand-customised Wheels & Dollbaby Rock n Roll Leather Jacket has been released in a strictly limited edition pink colour-way. This exclusive double-breasted biker jacket features a heavily embroidered bluebird patch framed by hand applied stud metal trims. The ultimate collectable piece that will add an instant rock star edge to any look. Butter soft pink leather is elegantly cut in a lightweight sheep's leather, lined with exclusive Signature Print Lining featuring tiny Wheels & Dollbaby classic motifs, and trimmed with traditional silver hardware and zips. A true collectors piece, very limited numbers available and we're giving you the chance to win your own!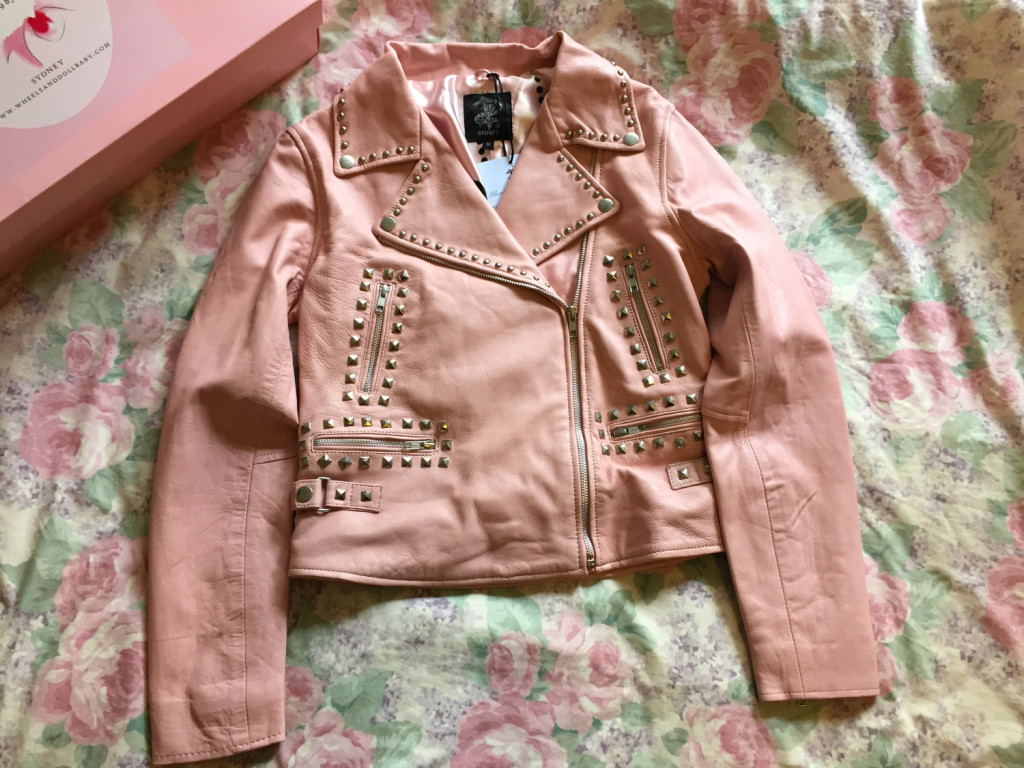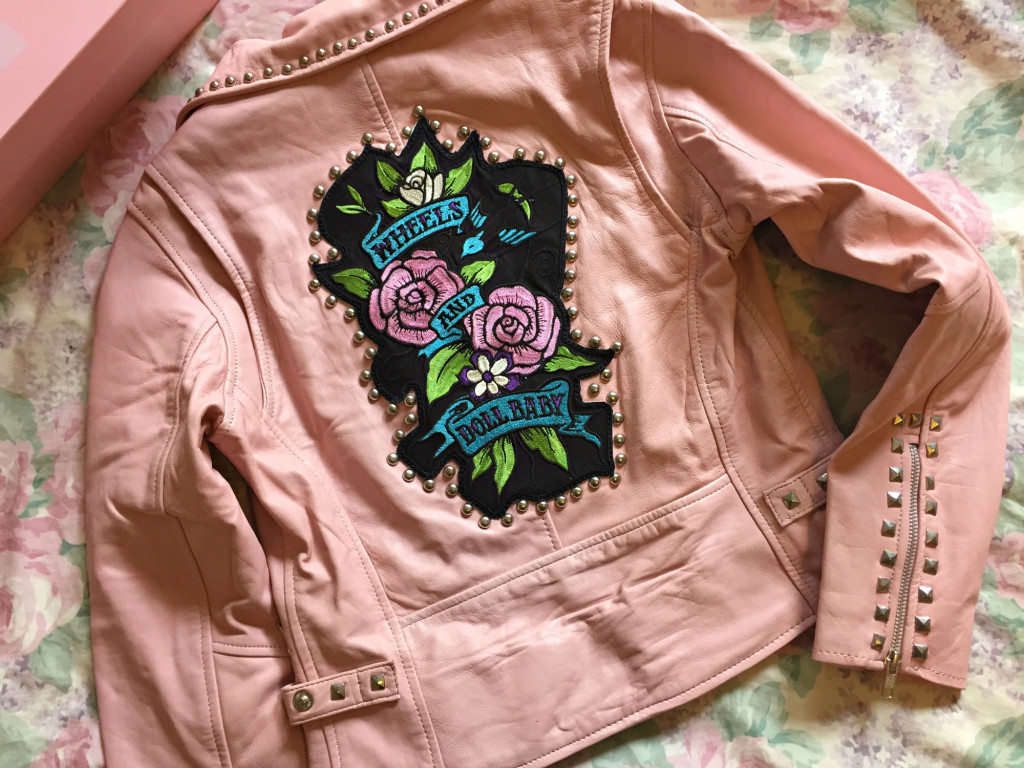 The competition is a WORLDWIDE GIVEAWAY:
It's easy to ENTER, simply:
1. Facebook entry: Share this image via Facebook and leave a comment below.
2. Twitter entry: Retweet this tweet.
3. Regram this image and follow @emiunicorn and @wheelsanddollbaby using hashtag #emiunicornWDB.
You have until midnight 30th June 2015 to enter sharing!
Competition ends 30th June 2015
Terms & Conditions:
1. This is an worldwide giveaway, meaning it is open to everyone no matter where you live.
2. Winner will be chosen on the above criteria and will be chosen at random. There will only be one winner. 
4. Tweeting, retweeting, linking and sharing on Facebook, Twitter, Instagram will also count as extra entries.
5. Each social share will count as an extra entry – obviously the more times you share the greater your chances at winning. 
7. Winner will be contacted via email (twitter & facebook if applicable).
8. Prize pack valued at AUS $695.
9. Competition commences 30/5/15 and concludes on 30/6/15.