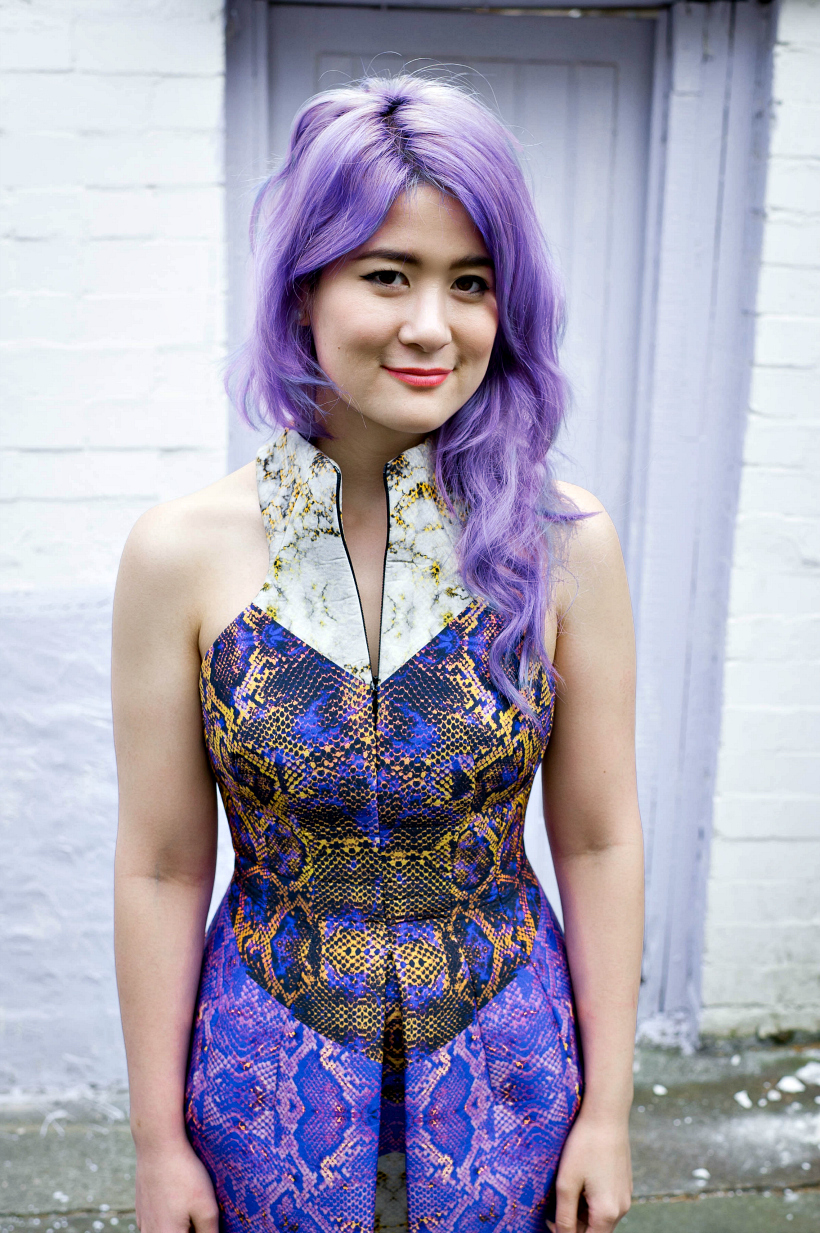 Photos by Esteban La Tessa
For the past couple of months I've had the pleasure of interning at a pretty awesome pr agency located in Sydney – this has been something I've been keen to get stuck into and wonderfully the internship has now turned into a full time position said pr agency (*cue audience applause*).  My boss is great, the team is great, the work is fun/challenging/exciting and you know what – everyone is cool with my hair and every facet of me.  I'm not going to lie, that was a huge deal with me – I didn't want to have to change my hair because society told me to: for those who have been following my blog pre-lilac hair days you would know that as silly as it sounds the day I changed my hair I changed into a more confident person.  Ironically with purple hair I've never felt more like myself!
The above photos were shot for my new position at the pr agency and I couldn't believe how well the Josh Goot dress complimented my hair!  Thanks to Kelly Smythe and her awesome team for the styling!