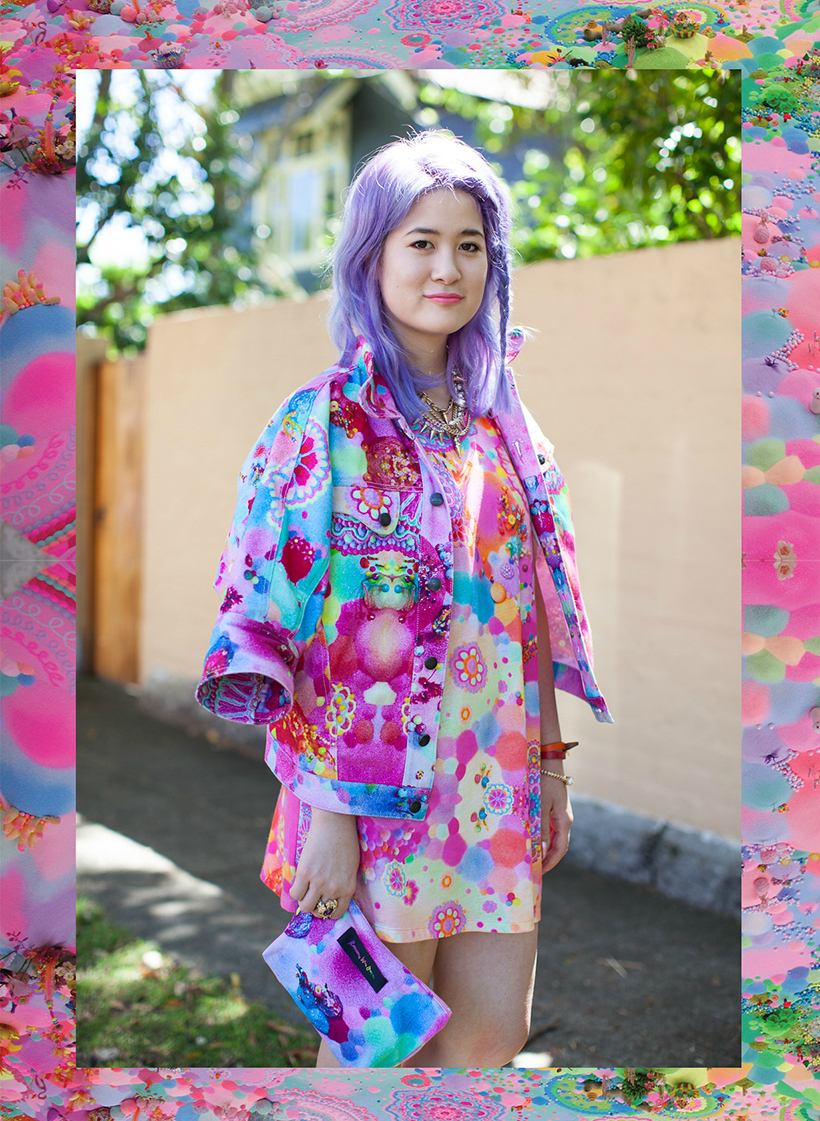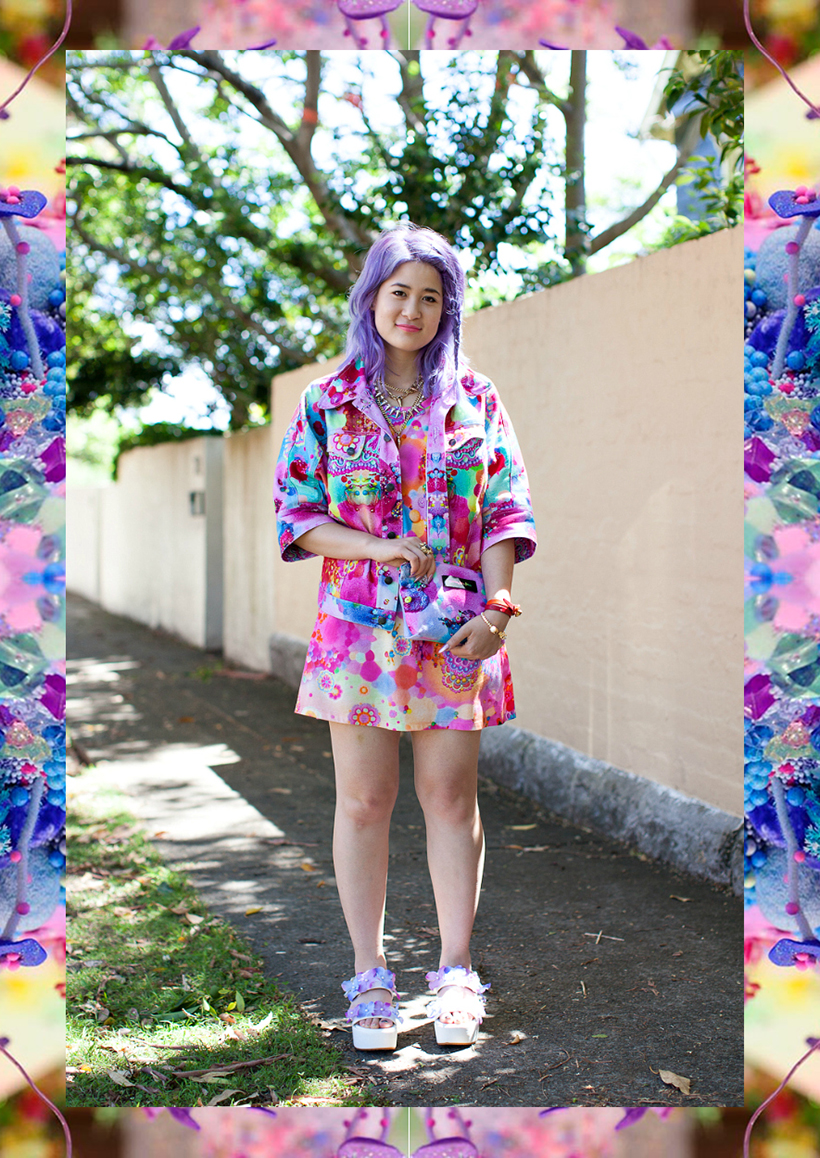 Wearing: Romance Was Born jacket, dress, clutch, Alexander McQueen pearl cuff and red leather wrap, My Pony customised platforms. 
By far one of my favourite outfits to date – as soon as I saw this colourful wonderland of a collection by Romance Was Born back in April at MBFWA I just knew I had to get my hands on really anything from the exclusive Pip & Pop print.  This outfit embodies everything I love – free spirited freedom of expression, sugary sweetness colour that just evokes happiness.  It's definitely a nice weekend or casual fridays sartorial choice – the jacket is slightly large on me but I'm kinda going for the James Dean meets Pastel Unicorn Queen look.
Nothing really beats finding clothes that makes you happy both inside and out – and this I can admit, I actually squealed with delight when I saw this hanging on the racks.  And may I add this adorable white baby jane flower adorned platforms are incredible!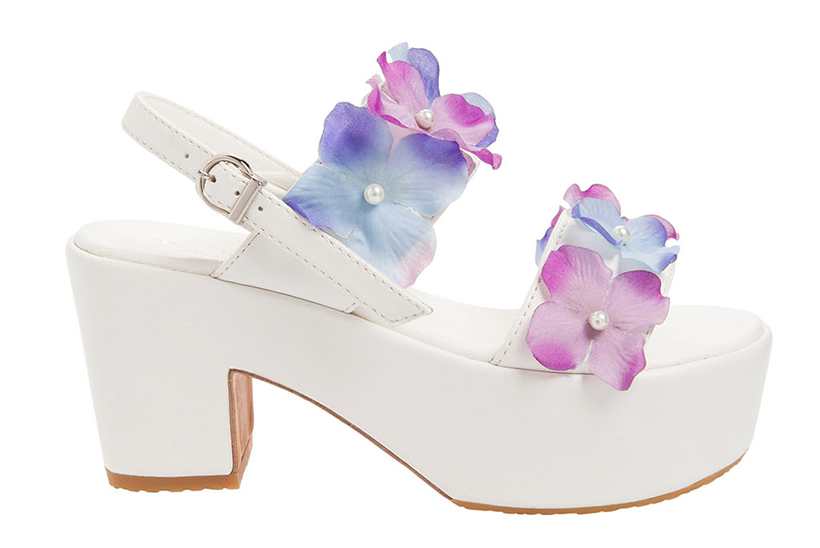 What do you think about this Romance Was Born Pip & Pop obsessed outfit? Love it or hate it? Let me know in the comments below x