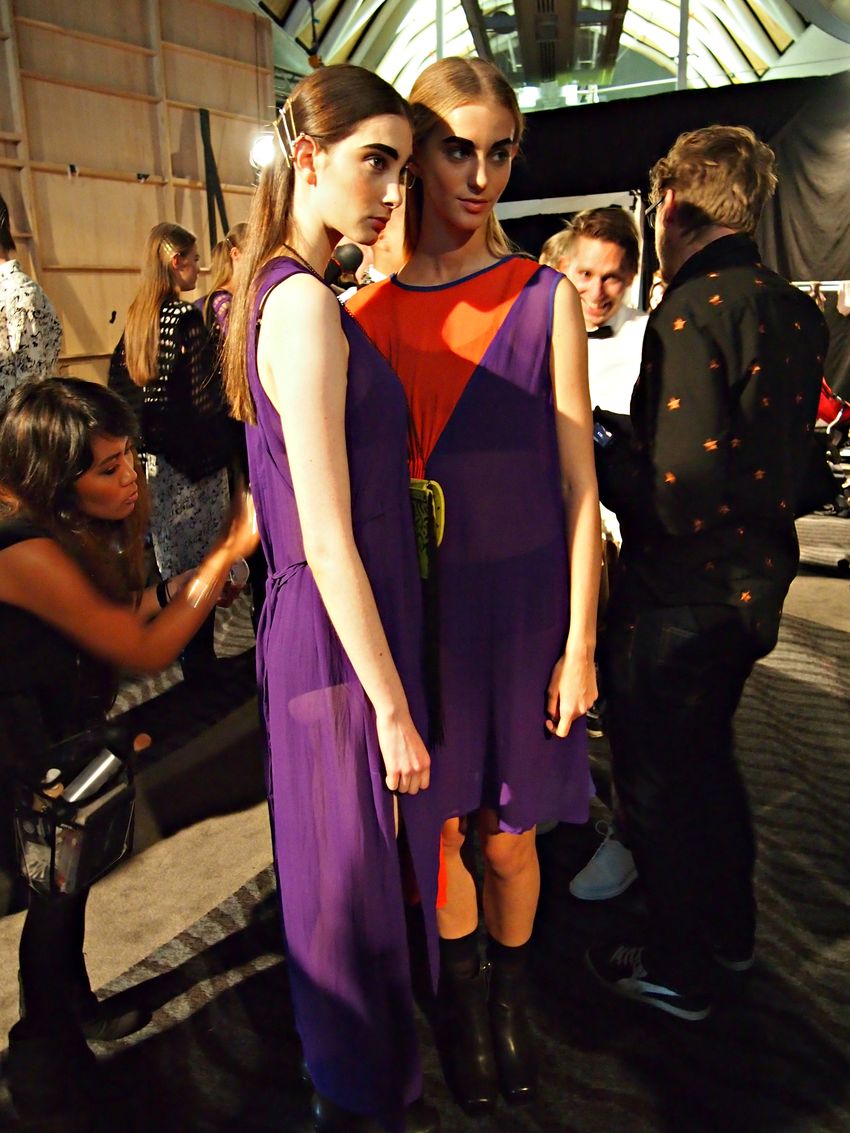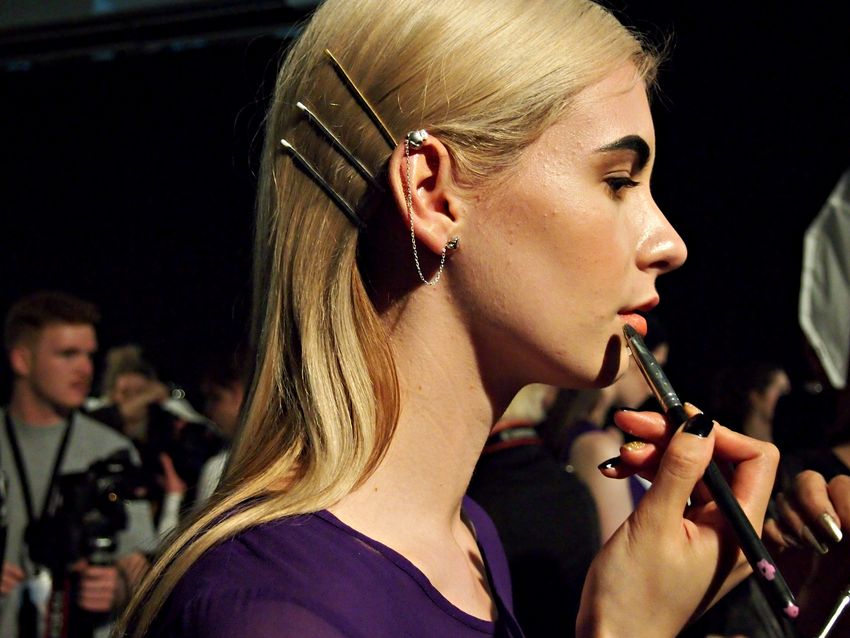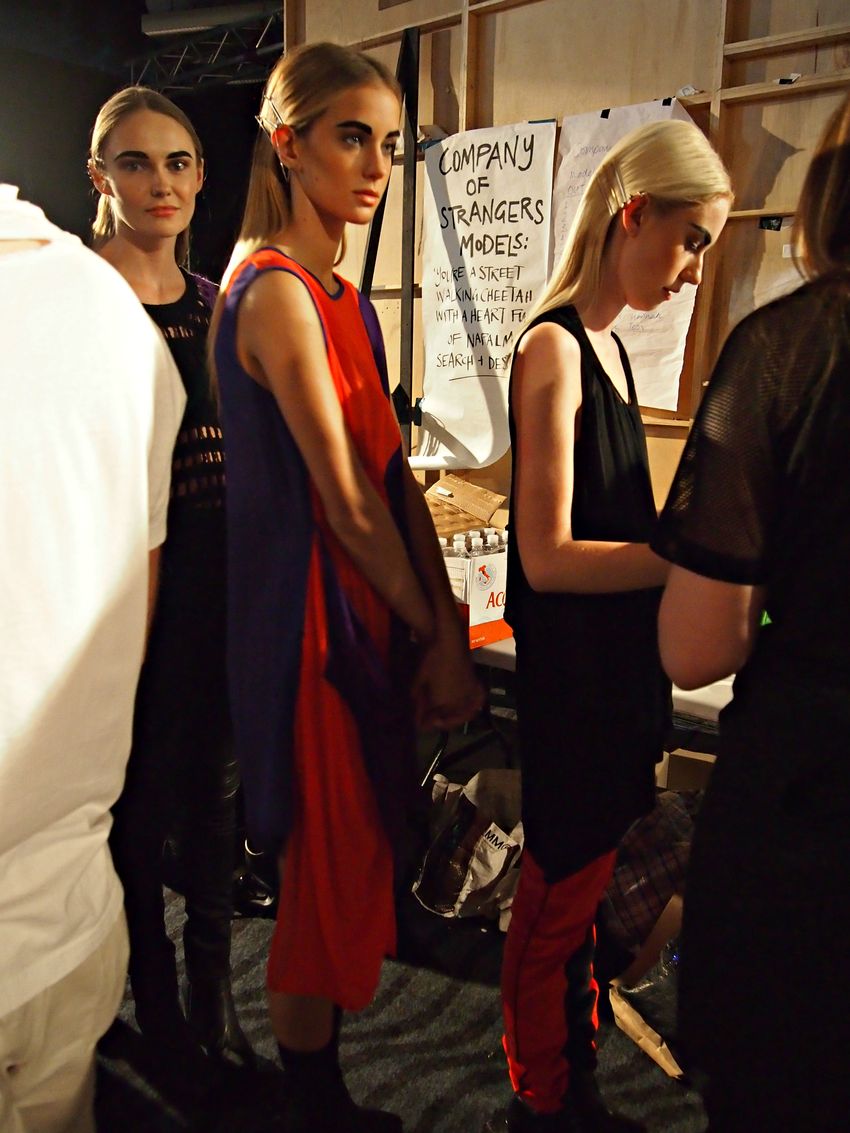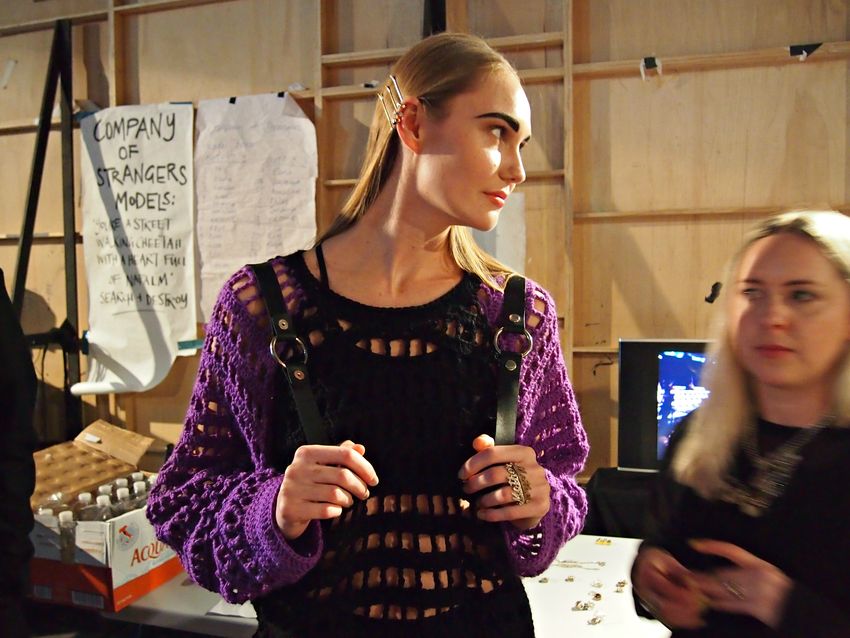 Debuting their first solo show, Company of Strangers AW '13 collection was the perfect balance of punk, texture and minimalism. Titled Pop Shop, the AW 13 collection mainly comprised of black and white tones with splashes of red, purple, yellow and orange to seal the deal. Simple sleek pinned back parted hair and ear cuffs add to the minimalistic grunge aesthetic – asymmetrical hemlines, loose woolen cardigans, tailored outerwear and pants completed the look.
On a side note, I would love to say that my experience during NZFW was amazing – New Zealanders indeed are friendly and so welcoming. I had the pleasure of having an all access backstage pass and as such snapped shots before each show which I might add was a complete different experience from my time backstage at Mercedez-Benz Fashion Week Australia. I definitely prefer shooting in Auckland if I had to choose! Everyone was chilled even a little bit too chilled if you know what I mean and it seems etiquette runs deep in the veins of NZers (felt like home if not better!).  It was a shame I didn't really get a chance to really sight see or see New Zealand all that much – till next time!
I've also started video editing however little naive me didn't realise how long it actually takes to create a sick fashion 'film' so please bear with me while I attempt to create my first video ever. No problem at all right?