Mercedez-Benz Fashion Week Australia or MBFWA kicked off yesterday at the Overseas Passenger Terminal situated in Sydney's Circular Quay. With shows in full swing from 9am-9pm for five days straight, it certainly is both enjoyable, tiring, stressful and invigorating all at the same time. Thanks to HP Australia for providing me with front row seats all of MBFWA Day 1 – so first off enjoy my review of the Lisa Maree SS12/13 show.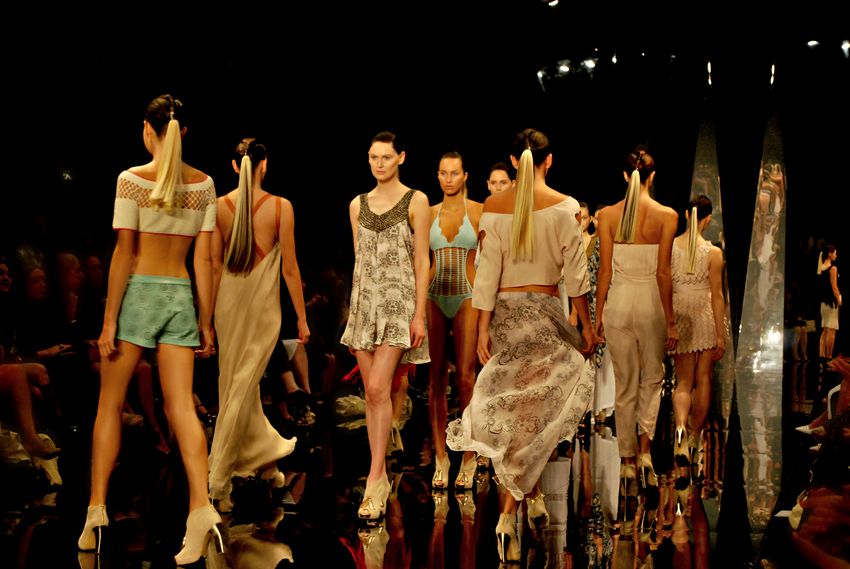 My first show for the day began at 10am – the Lisa Maree SS12/13 runway show and while I had a little bit of background knowledge about the label, that is that Lisa Maree has two distinct lines: her ready to wear collection and her swimwear line. Having been stocked on some serious high end online boutiques such as Net-a-porter.com and shopbop.com as well as Australian's own MyCatwalk.com, Lisa Maree is one of Australia's front runners known for her use of crochet that has become synonymous with her label.
I was thrilled to see some stunning leather stand out pieces from her ready to wear line featuring insanely cute cut out detailing – definitely perfectly suited to our Aussie summers.