QANTAS for me has always been an airline in the forefront of linking airtravel with fashion and glamour. I mean take a look at the Qantas Spirit Of Youth Awards 365 which has been the leading grants program for emerging creative talent for over seven years and in the past have collaborated with Willow and Jayson Brunsdon (to name a few) to create fashion forward yet functional outfits for the Qantas Formula 1 Grand Prix grid girls. So when QANTAS CEO Alan Joyce made the exciting announcement that Australia's own Martin Grant is the newly appointed head designer in charge for the reinvention of Qantas cabin uniforms – I was pretty stoked! I mean what a brilliant pick! Melbourne born Martin Grant now based in Paris with his own atelier is sadly relatively unknown back home in Australia which is unfortunate as he has over 30 years of experience under his wing and is known on a global scale being stocked at Barney's and Takashimaya. Known for his bespoke tailoring, which no doubt he acquired his skills from his time with Koji Tatsuno – Martin Grant creates timeless silhouettes, a mix of French charm and elegance in an almost sculptural way and this will certainly be reflected in his reinvention of the Qantas cabin uniforms.

Speaking candidly with Qantas' marketing director prior to the conference, I was told there was a strong desire to bring back glamour to modern air travel and in a sense Qantas is well on their way to achieving this goal. In a day and age where jet setting across the globe has definitely become more accessible Qantas is perhaps one of the first airlines who have seen the need to bring glamour back to the whole air travel experience – from the dining experience (all in flight menus are overseen by Australian chef Neil Perry of 'two hat' restaurant Rockpool ) to cabin service and customer service.
Just looking back at some of these archival images (courtesy of Qantas) it really evokes nostaglia for me for the amazing military inspired uniforms of the past.  Martin mentioned at the press conference that he will be looking back into the archives for inspiration – so fingers crossed he emphasises the military inspired look with his distinct tailored elegance synonomous with his design aesthetic.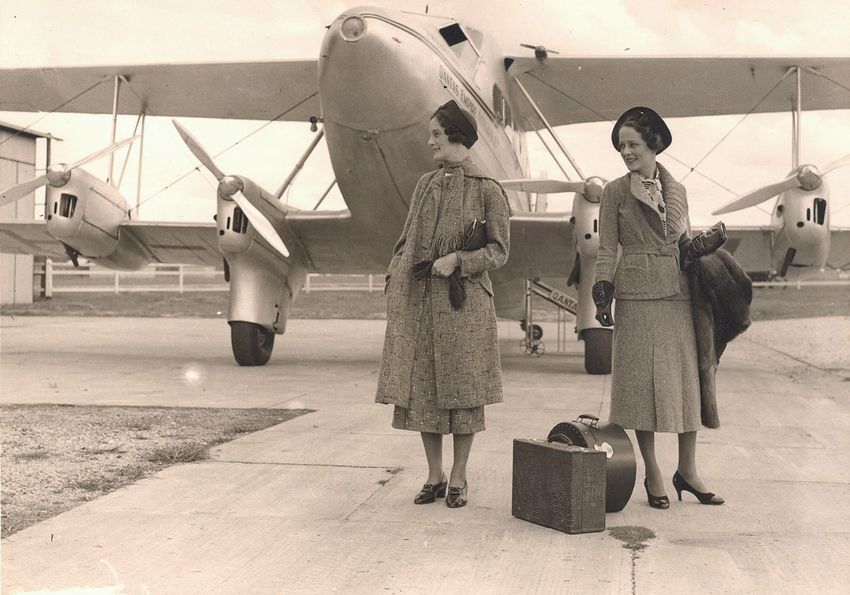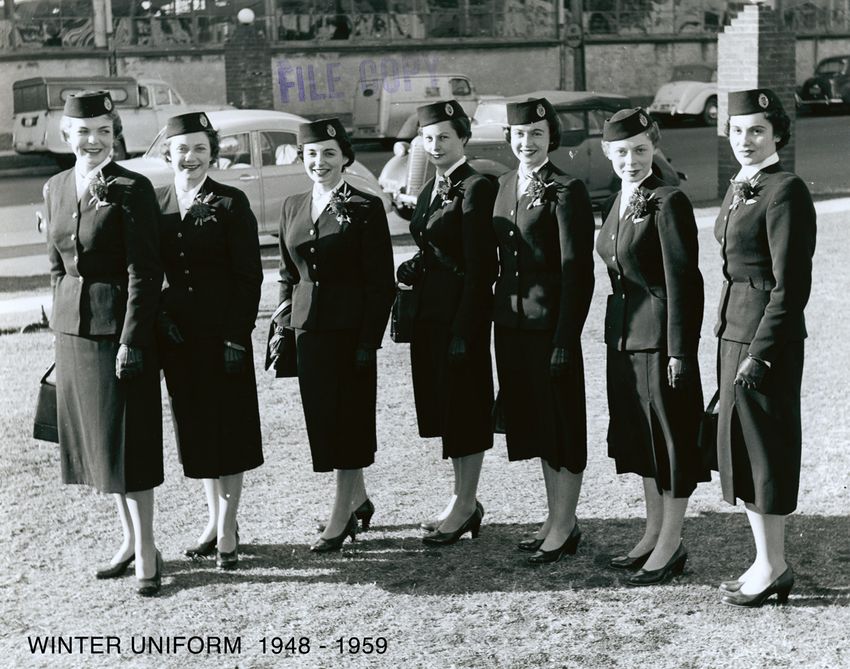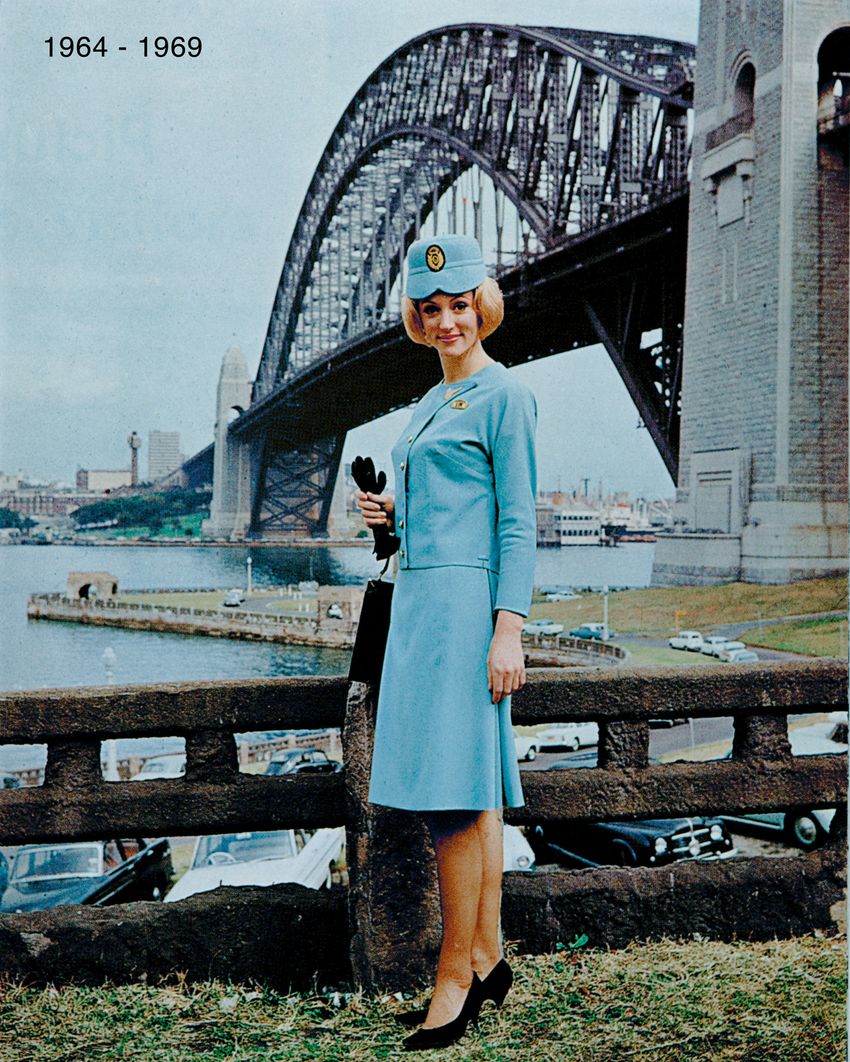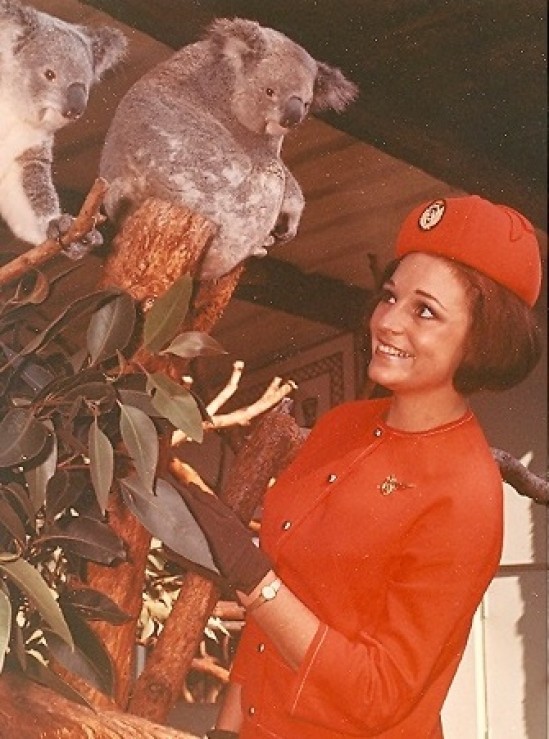 "As an Australian, I'm proud to be working with such an iconic Australian brand. It will be wonderful to see the Qantas teams wearing my design across Australia and in cities all over the world" – Martin Grant 
No doubt perhaps one of the challenges Martin Grant will face will be to design the uniforms in a way so that they effectively reflect who we are as a nation – all the while can be worn by a wide range of men and women with different religious backgrounds, have to be suitable for all climates, of course be comfortable and fashionable while still retaining his own aesthetic.
Below are a look at Martin Grant's SS12 collection shown at Paris Fashion Week, which hopefully can provide a little bit of insight to what we might see in 2014 when the big unveil will be announced.