Lady Gaga Born This Wall Ball Sydney, last Wednesday – the opening night show in Sydney. WOW.   What can I even say about this magical invasion by G.O.A.T (that's Government Operated Alien Territory) led by Mother Monster?  The stage itself was a huge castle stage, which had so many trap doors and compartments.  Gaga came on stage performing Highway Unicorn naturally riding a badass unicorn with her G.O.A.T troops behind her.
Just like her previous Monster Ball (which had a quirky, alice in wonderland though very gaga storyline), the Born This Way Ball similarly was a concert performance with a narrative – Mother G.O.A.T basically initiates "Operation: Kill the Bitch" where she sends troops to capture the 'space renegade Lady Gaga, who is trying to birth a new race.  The storyline only really continues during each interlude, where the Manifesto of Mother Monster (start of Born This Way song) begins: "This is the Manifesto of Mother Monster: On G.O.A.T, a Government Owned Alien Territory in space, a birth of magnificent and magical proportions took place. But the birth was not finite; it was infinite. As the wombs numbered, and the mitosis of the future began, it was perceived that this infamous moment in life is not temporal; it is eternal. And thus began the beginning of the new race: a race within the race of humanity."

Finally the beginning of Paparazzi, Mother G.O.A.T mimes the words to Paparazzi though soon after Lady Gaga grabs her disco stick and kills Mother G.O.A.T screaming "she had to die".
I admit, as soon as Mother Monster came on the stage I had tears in my eyes – the whole stadium was so emotionally charged with love. It was 3 hours of non stop heavy metal electric pop magic! Not only did she perform, she also had many amazing (and funny) moments where she interacted with her fans – I loved right after her rendition of Hair and right before Bad Kids, little monsters were throwing phones and wallets at Gaga in attempts to go backstage.
Well I hope you enjoy my photos below (they are all mine, I snuck in my new compact camera hehe) while all the videos I found via youtube for your convenience. DON'T BE A DRAG JUST BE A QUEEN.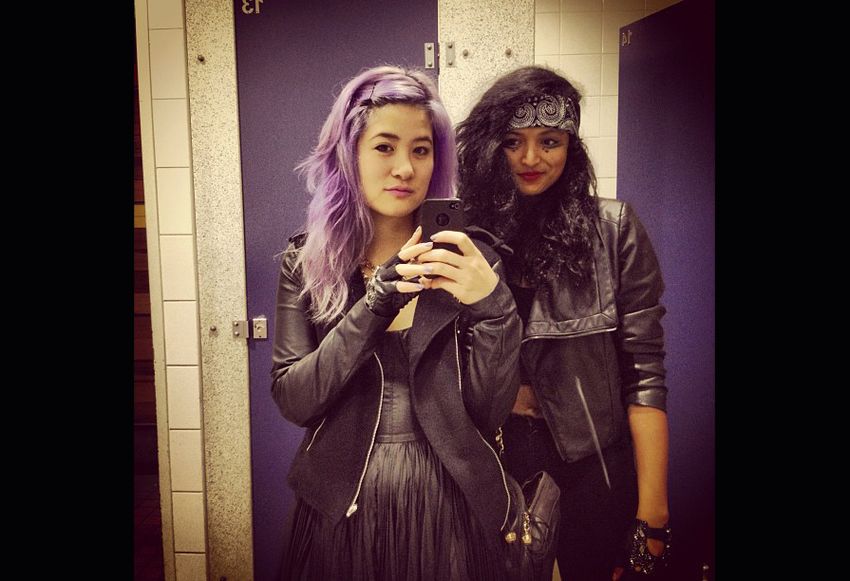 I wore a Elizabeth&James bustier dress with Bec&Bridge Felix jacket, fishnet stockings and Jeffrey Campbell Perfect Spike heels as well as my Gaga's Workshop x A-morir fingerless gloves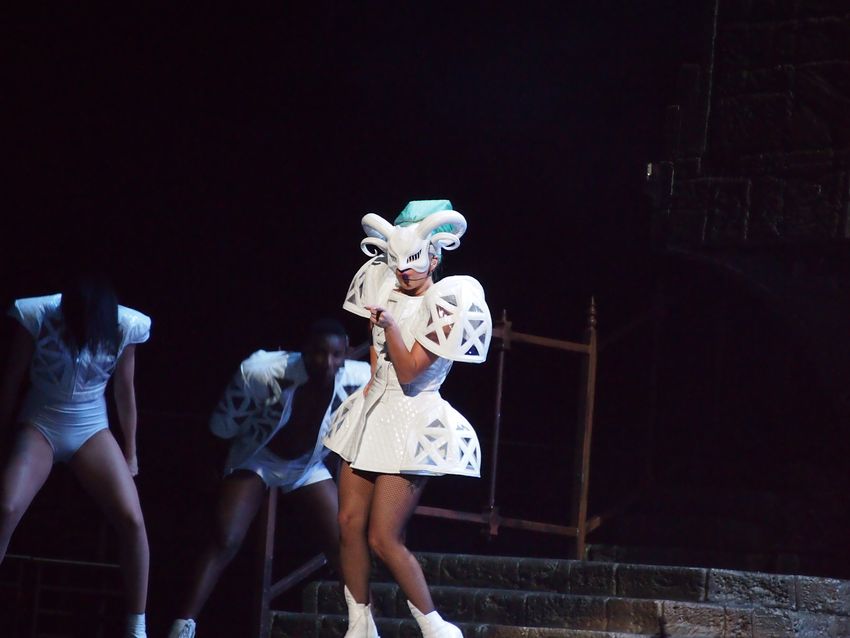 Bad Romance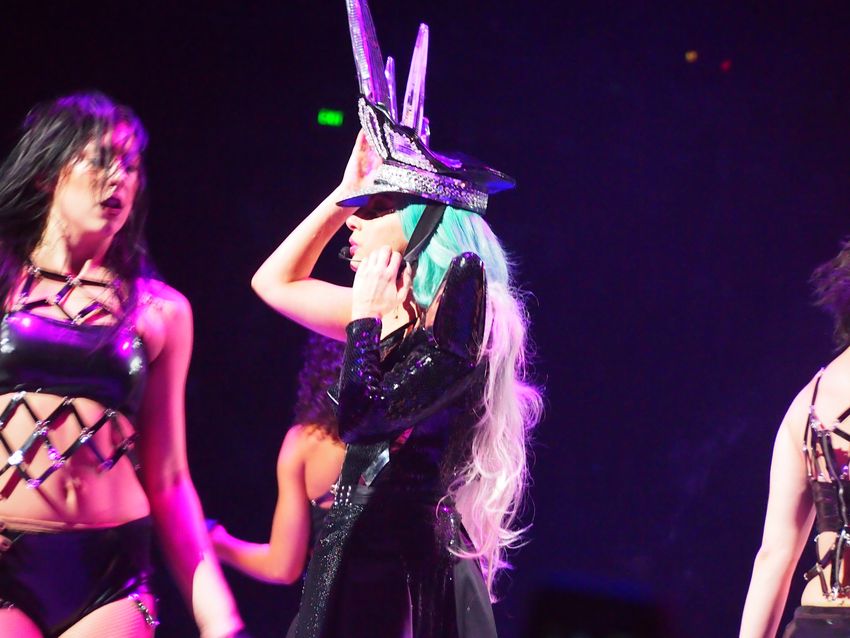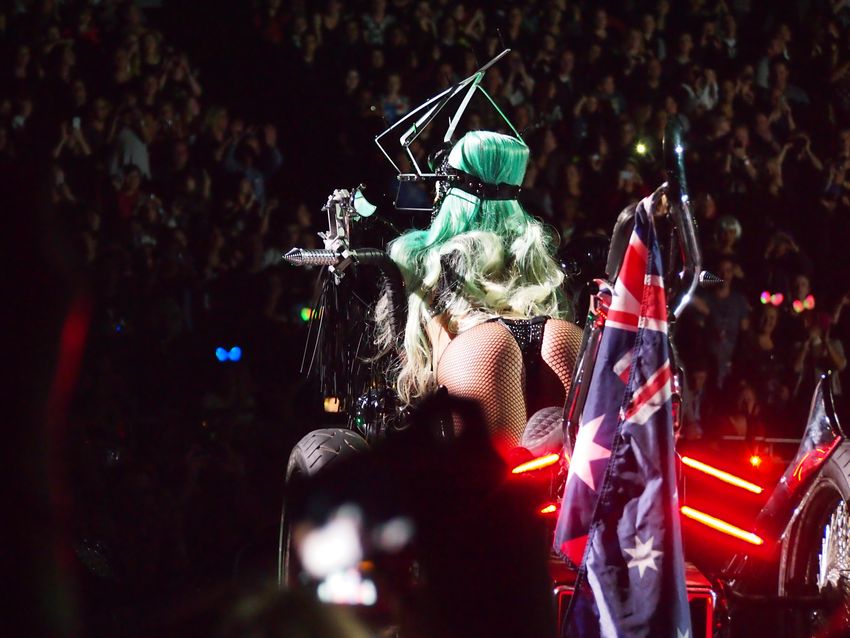 Gaga reading a cute note from a little monster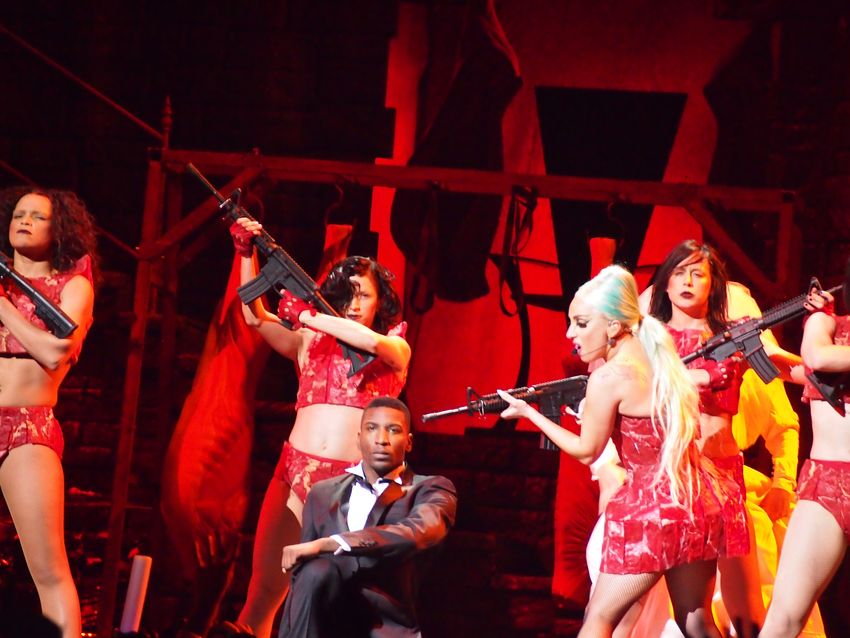 Alejandro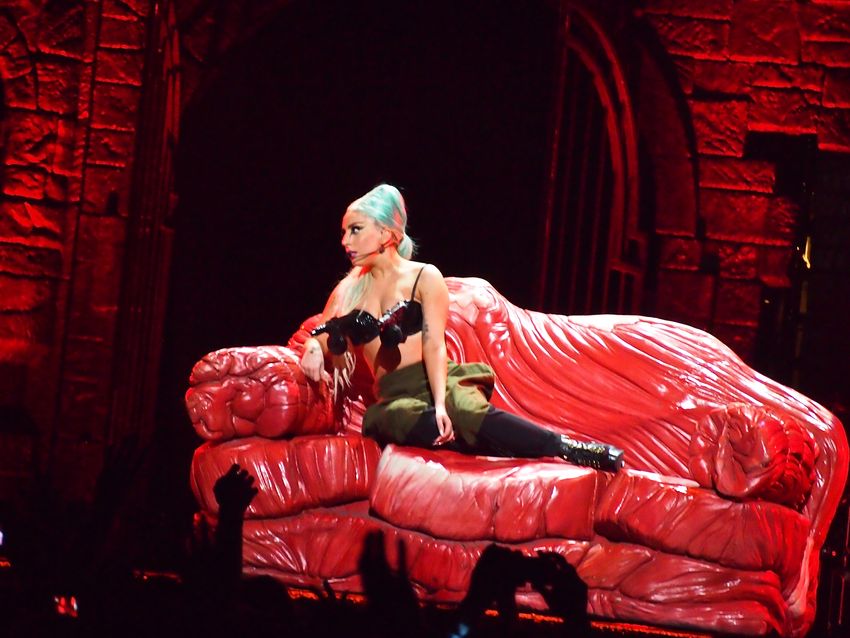 Listening to this beyond beautiful guitar playing before Americano was magical – it sent shivers up my spine!
Skip to 4:44 if you want to hear her start singing Hair (amazing acoustic version!!!)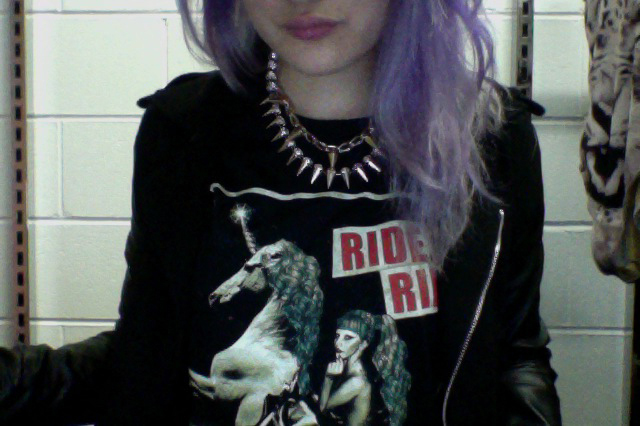 I ended up buying this cool 'Ride ride pony ride ride' tee from the BTWBall Merchandise Shop, I mean IT HAS A MOTHER FUCKING UNICORN! As well as a cool set of pearls and the BTWBall booklet. Being able to experience Gaga's concert truly is amazing – being in a room where there is no hate or discrimination only love, where anyone can be who they want to be and be as free as their hair is indescribable. Then add Mother Monster performing and you have entered heaven!
Paws up fellow monster unicorns! What was your favourite performance at the BTWBall? I definitely loved Electric Chapel, Alejandro and Hair (oh and of course Bad Romance).